Federal Way BPA Trail
Federal Way doesn't have any old railroad corridors for paving a long bike trail but they do have a swath of Bonneville Power Administration powerlines. As with most powerlines, the most direct route is preferred so the BPA trail is full of ups and downs as it travels across hilly Federal Way. The trail is a nice link into the downtown area from numerous neighborhoods in Federal Way. There are dozens of side trails linking all the developments. Another shorter trail called the West Campus Trail merges in just west of 1st Avenue. This connector trail is 1.1 miles and goes to 320th street (also shown on the map below). The BPA trail isn't the best for young kids on bikes due to the hilly sections, some adults dislike them as well!
WillhiteWeb.com - Biking Washington
1 mile to 1st Avenue
2 miles to SW Campus Drive & the Aquatic Center
3.4 miles to S. 356th
3.6 miles to Madrona Park Playground where the trail dead ends.
Distances from Celebration Park:
Length: 3.6 miles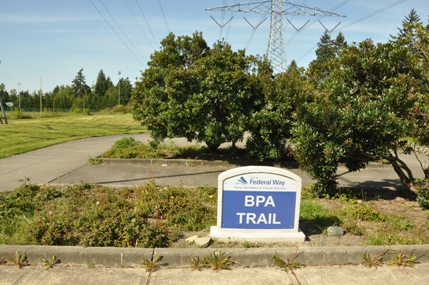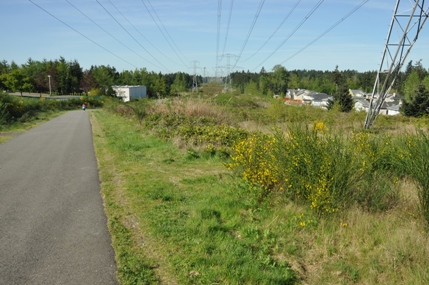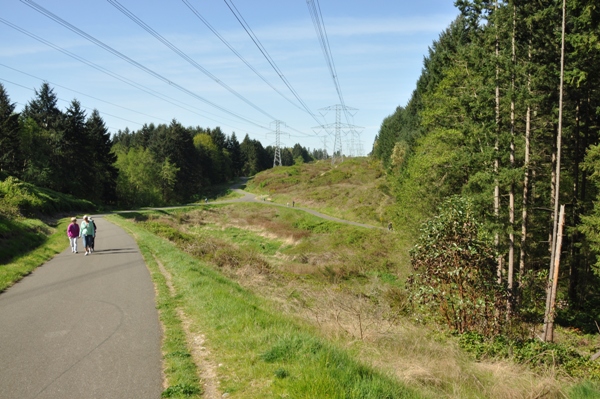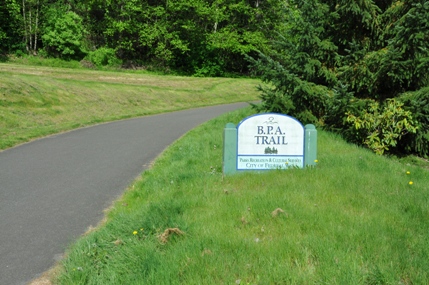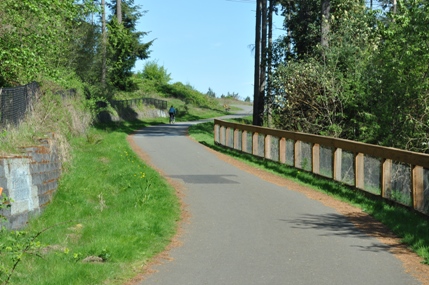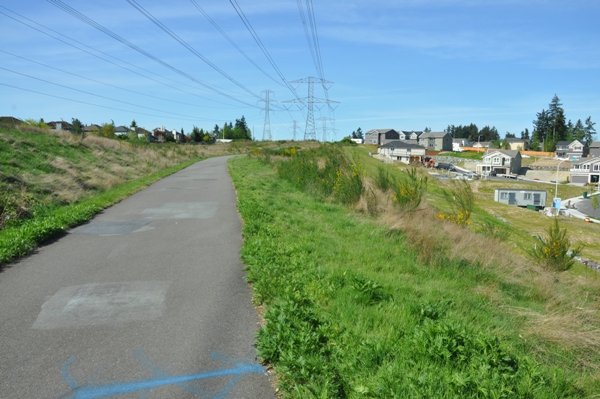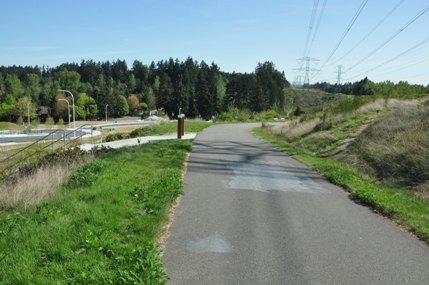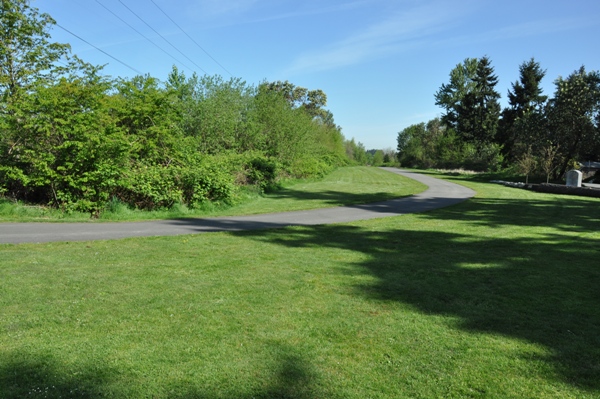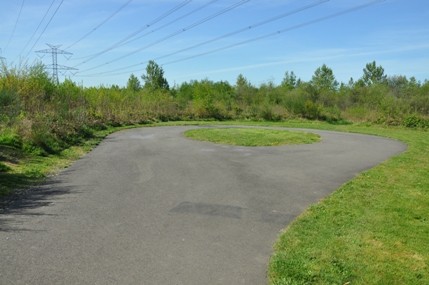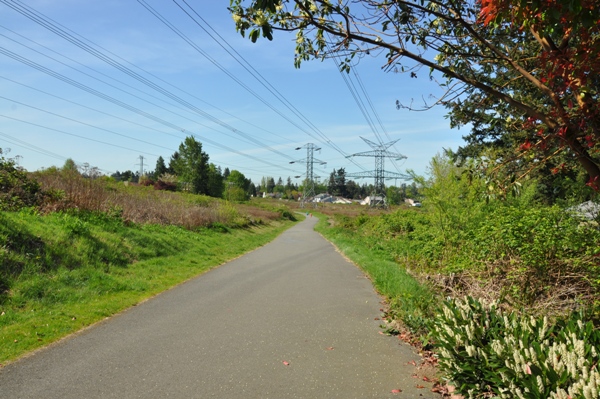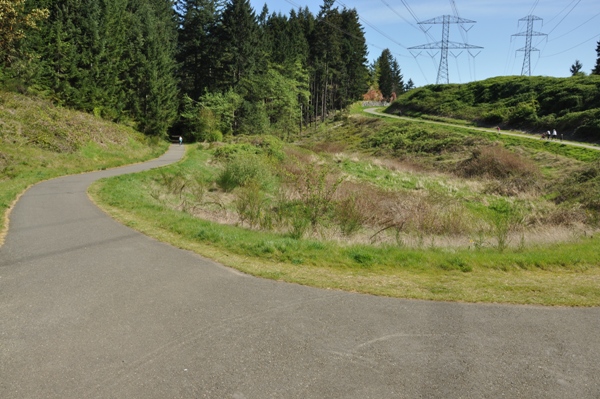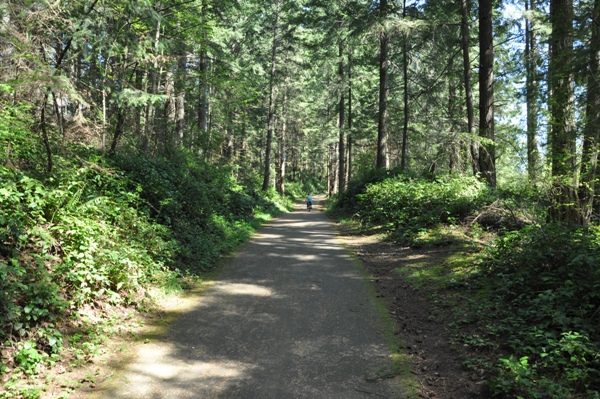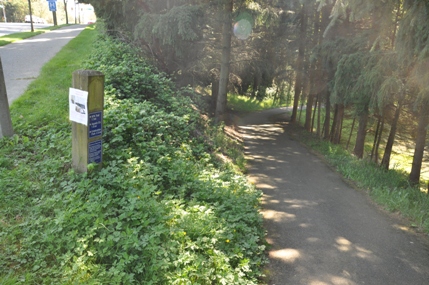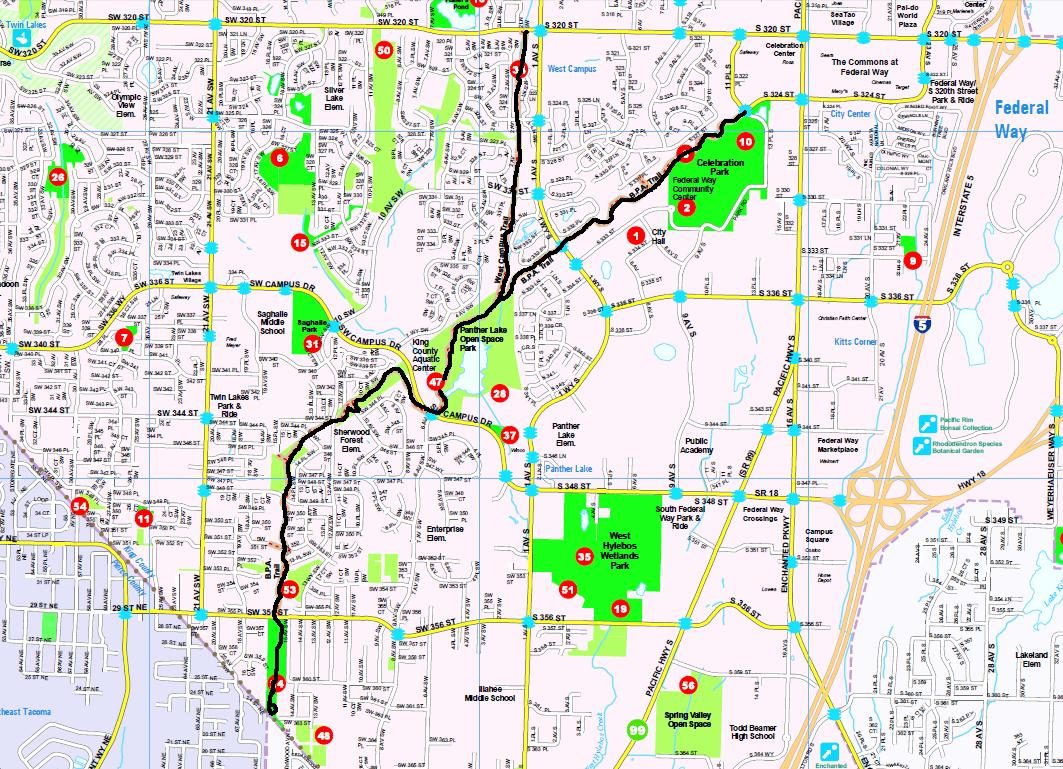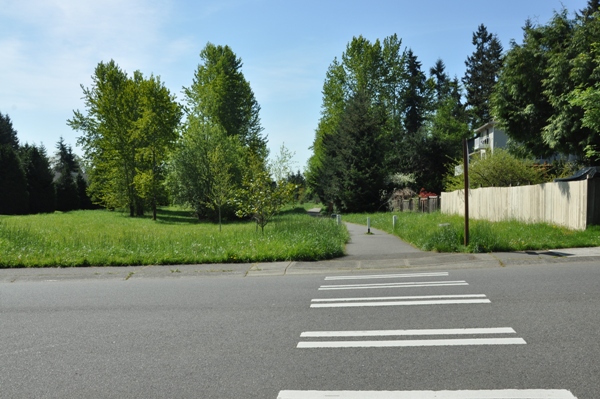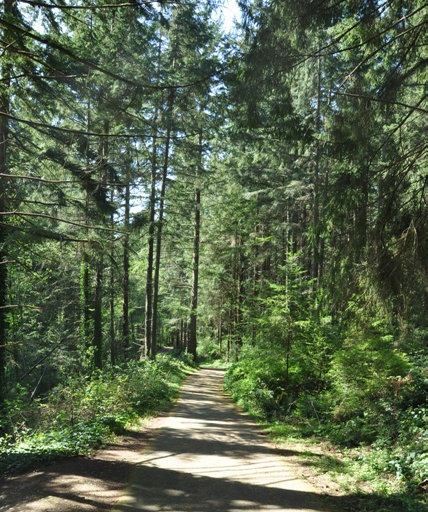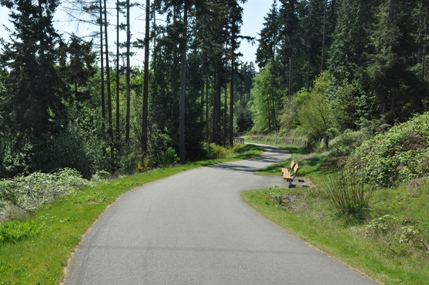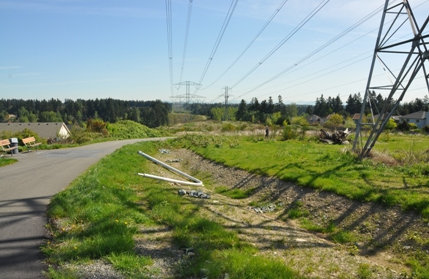 West Campus Trail
Near the end at Matrona Park
Start of the BPA trail at Celebration Park
End of the trail at Madrona Park on the King/Pierce County Line
Climbing out of SW Campus Drive
Entrance on SW Campus Drive
Views to the NW
BPA Trail
North entrance of the West Campus Trail on SW 320th Street
Road crossing on the West Campus Trail