Atlantic City is considered the gambling capital of the east coast. Like Las Vegas, Atlantic City offers more than just gambling because whenever you have an abundance of tourists, you get activities and events. Below I list some of the highlights. We dropped in while in the area to watch the Miss America Pageant...something my wife had always wanted to see.
Atlantic City
Atlantic City Sights & Attractions
Atlantic City Boardwalk
The Atlantic City Boardwalk is like walking the Vegas strip except one side you have an ocean....a more appealing backdrop for most of us. This is what you do in Atlantic City if you are not gambling or hanging out at the beach. Along your walk you can access hotels, shops, restaurants, shops, casinos. The boardwalk also has historic walking tours, rental bike shops, free concerts at times and sometimes firework displays.
Beach Activities
Since all the casinos and tourist hotels sit on a beach, you can bet every water activity exists here at the beach. Even if it isn't the best place for many of them, there are still vendors offering things from fishing, scuba dives, jet skiing, kayaking, windsurfing, boogie boarding and even surfing. Most just sit back in the sand swimming and sunbathing all day.
Entertainment
With each casino trying to attract your attention, there are always shows and activities. The city or casinos host concerts, festivals, sporting events, races as well as the miss-America pageant (1921-2004).
Gaming
Gambling is big here, it is what attracts most of the visitors. If you like to play a bit, you've got that added attraction as there are countless casinos to visit. Casinos bring is 24 hour services. Why not go to an all you can eat buffet at mid-night...so few destinations offer such a option!
Shopping, Golf and Spas
Atlantic City is also known for it's shopping, trying to get people while on vacation. It was a top 10 golf city in 2009. It is a destination for stressed out city folk to go and relax, so there is an abundance of spas there. Basically, Atlantic City is going to have all the amenities for the tourists that like beach vacations and/or gambling.
Atlantic City Boardwalk
Many movies have been filmed here
One of the locations for the Miss America photo shoots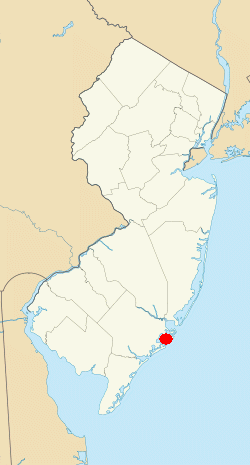 On one of the piers
Row of beachfront hotels
Big hotels, sun going down but lots to do
Atlantic City
The boardwalk runs the entire length of the waterfront
Gazebos on the Boardwalk, one for each Miss America contestant (probably gone now the pagent has moved)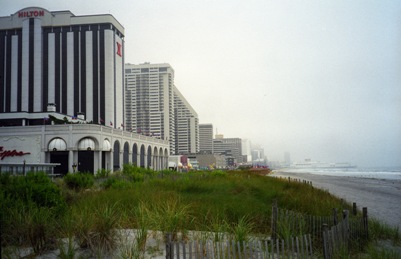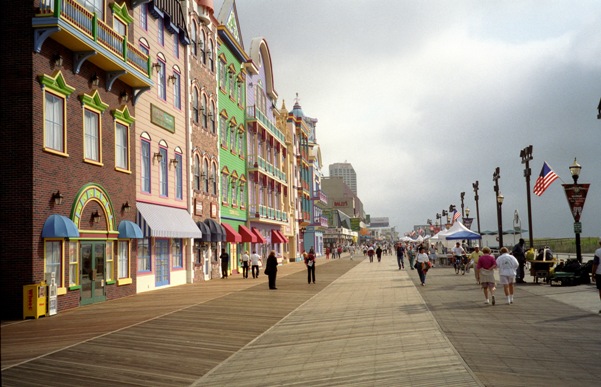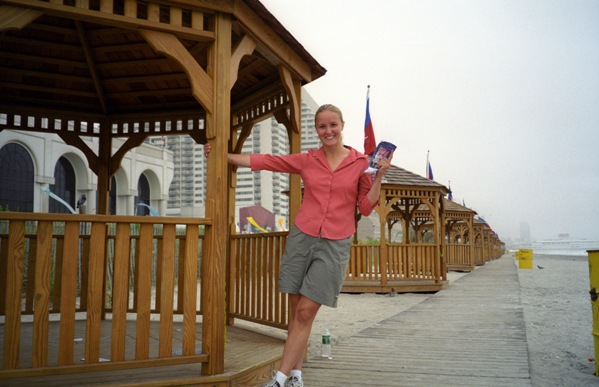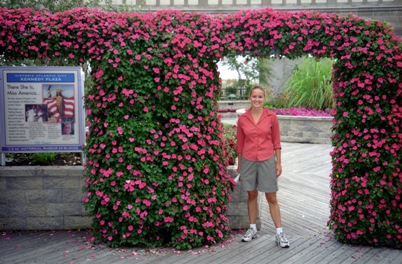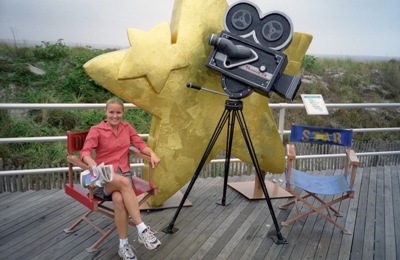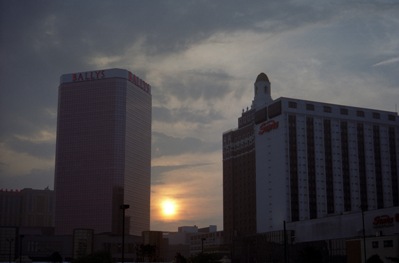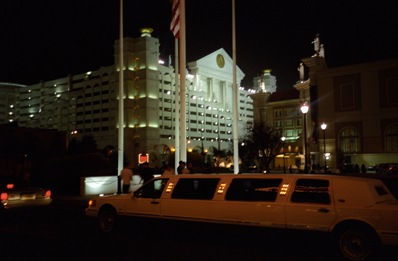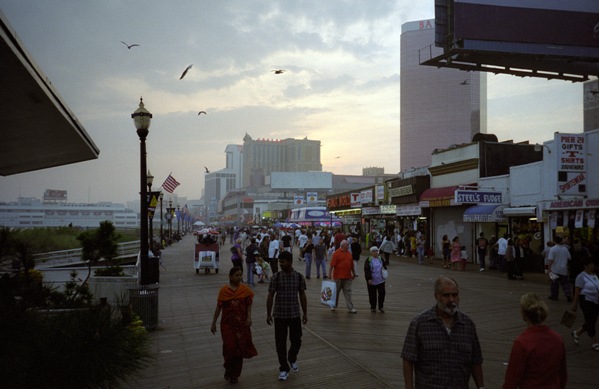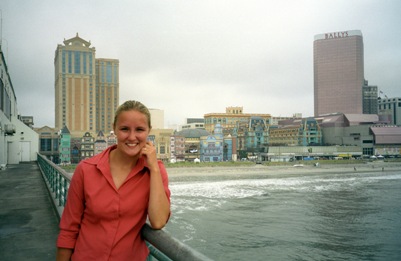 Atlantic City Boardwalk