Forcheim
Coat of Arms
Stocklein Line - Gasseldorf Germany
Thanks for visiting this page. My hope is you are a researcher working the Stocklein Line. The most immediate information I need will be placed just below this paragraph. while links to some additional pages are below it. If you can help with any info, please contact me.
George Stocklein
Born: 18 Jan 1898
Place: Wustenstein, Germany
Died: 12 Aug 1946
Place: Bamberg, Germany
WillhiteWeb.com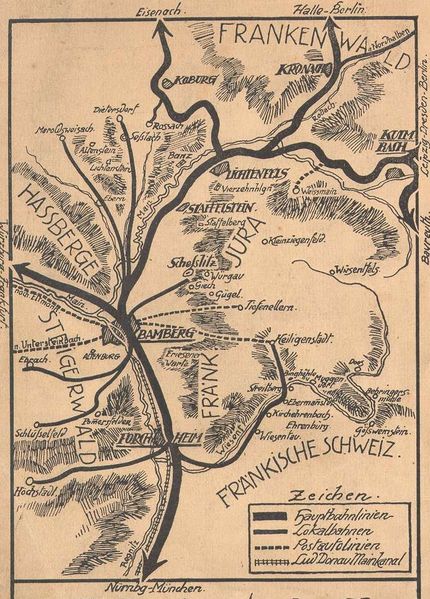 1912 Bamberg-Forcheim Map
Margarette Striegel
Born 1864
in Nankendorf
Johann Stocklein
Born 1857
in Gasseldorf
Josefine Katharina Ankenbrand
Born: 18 Mar 1900
Place: Eltmann, Germany
Died: 3 Mar 1971
Place: Bamberg, Germany
Margarette Striegel
Born: 1864
Place: Nankendorf, Germany
Died: 5 July 1937
Place: Gasseldorf, Germany
Johann Stocklein
Born: 1857
Place: Gasseldorf, Germany
Died: 7 Jun 1933
Place: Gasseldorf, Germany
Unknown Father
Unknown Mother
Gertrude Margarete Stocklein
Born: 1927
Place: Eltmann, Germany
Died: 2012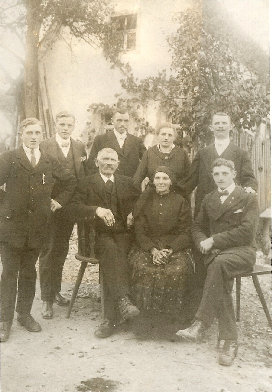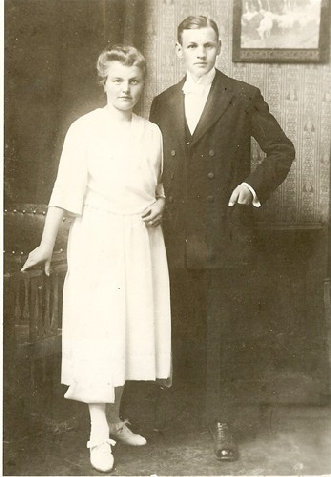 Georg and Josefine Katharina Stocklein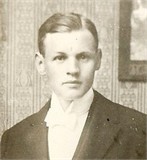 George Stocklein
The Stockleins - Johann and Margarette sitting in front center
Georg Stocklein moved with his wife to Eltmann (her parents village) and built a house just before WW2. He took the train to Schweinfurt to work. Died from lung issues at a young age from the factory work he did.
Notice on the map there are no roads to Margarete's village. But the river did pass through the area where Johann's village was located. This map was produced around 50 years after their births!
Military Record
Gertrude Margarete Stocklein on a return visit to Eltmann
Gertrude Margarete Stocklein on a return visit to Eltmann
Gertrude Margarete Stocklein before leaving Germany
??? in Germany