As a world class ski destination, Jackson Hole offers a variety of activities other than just skiing. With so many tourists in the area, there are always new activities and tours popping up. Of course, with a setting deep in the mountains on the edge of two great National Parks, Jackson Hole is a wonderful place to visit in the summer. If you enjoy anything outdoors from animal photography to mountaineering, Jackson Hole is your base camp.
Jackson Hole, Wyoming
Summer or winter, even just seeing the viewpoints off the side of the road can make a memorable trip. You'll need good weather to see the Tetons and the surrounding lakes and they are spectacular sights. Yellowstone National Park is adjacent to the north end of Grand Teton National Park but it could be a vacation in itself. Jackson is not a good base camp for Yellowstone.
www.willhiteweb.com - Hiking, Climbing and Travel
Walking around town is always popular for people who like shopping, browsing and looking at knick knacks. It's not the most exciting town for pedestrians but a few streets have shops and there is a nice town square where events are often taking place. Nearby are also the National Museum of Wildlife Art and the Jackson Hole Museum.
Jackson
Many enjoy the magic of horse-drawn sleigh rides through breathtaking scenery and wildlife viewing during 30-60 minute rides and some have combinations with dinner and entertainment.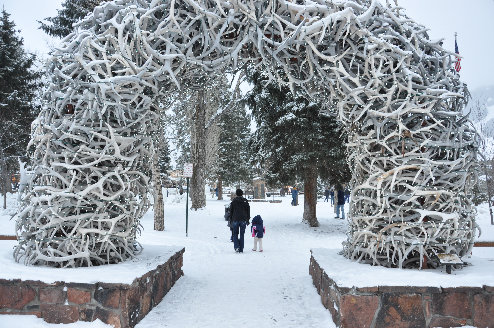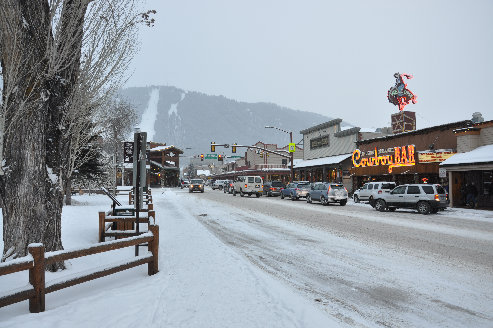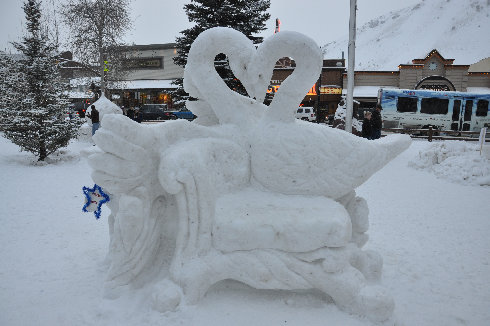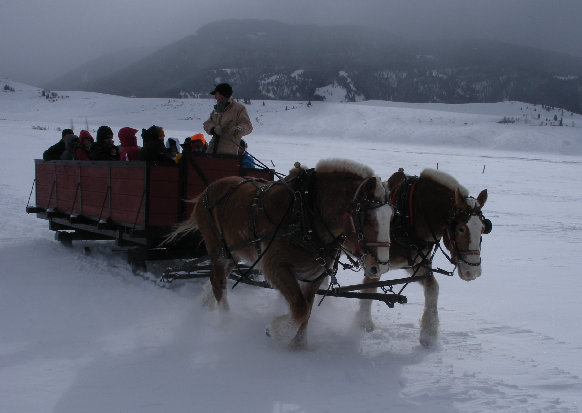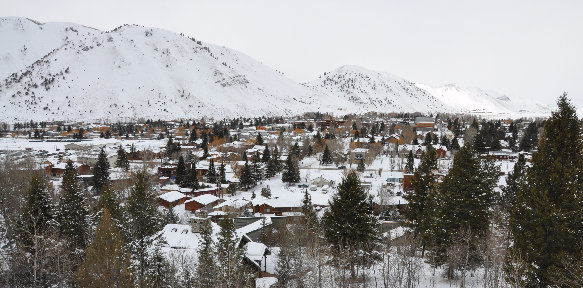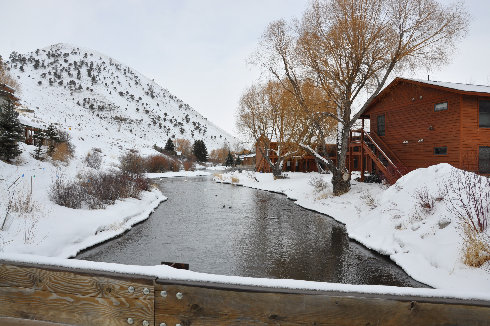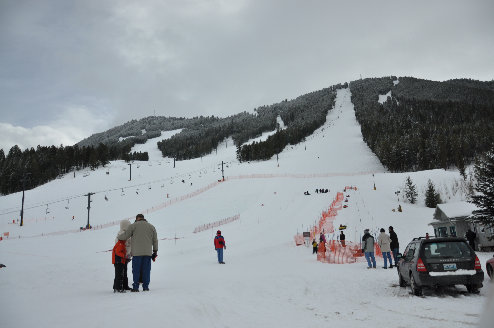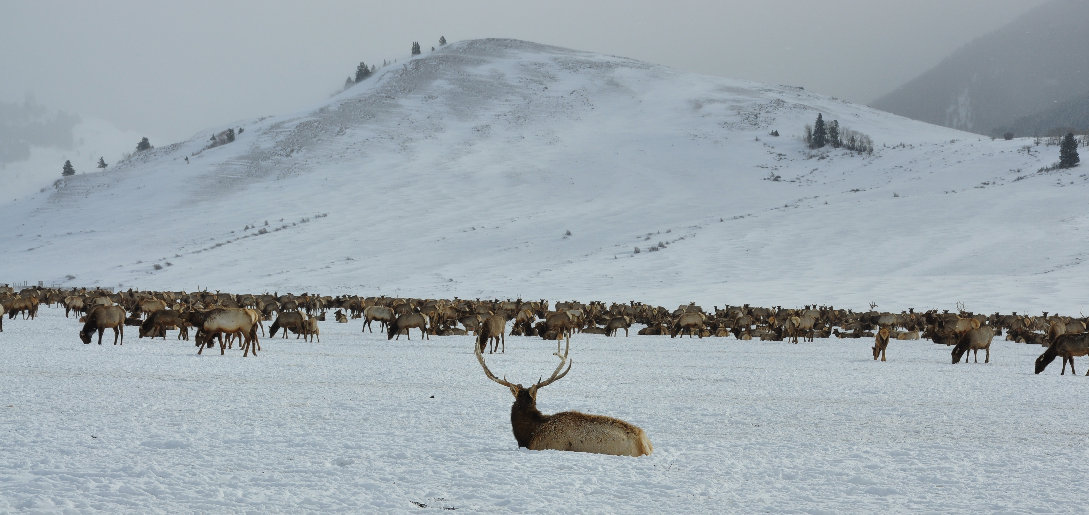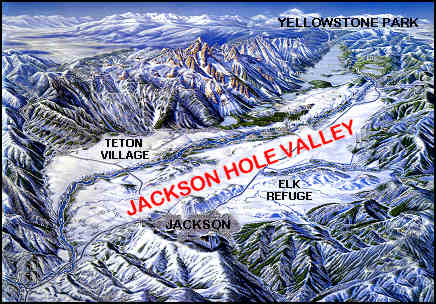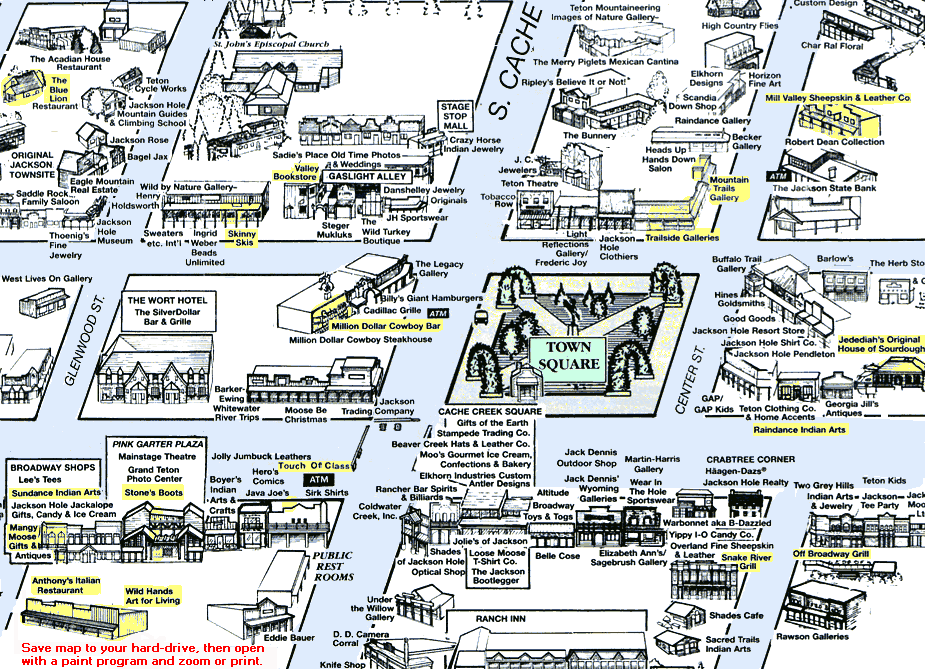 Sleigh Rides
Grand Teton National Park
WINTER
Snowmobile Rental
Jackson Hole is most known for its three outstanding local ski areas, Jackson Hole Mountain Resort, Grand Targhee Resort and Snow King Resort. There is also heli-skiing in the area.
Skiing Jackson Hole
You can rent snowmobiles and create your own adventure. They will give you advice on places you can go to get some great views or possibly see some wildlife.
Ice Skating at the Snow King Center, Dog Sledding, Cross Country Skiing, Snowshoeing, Winter wildlife safaris
At first light it's common to find dozens of cars trolling up and down roads on the outskirts of Jackson Hole looking for wildlife. In winter, it's much more predictable where wildlife will be seen. Popular areas include the Gros Ventre Road north of town, Oxbow Bend near Jackson Lake Junction or Timbered Island just south of Jenny Lake.
Other Winter Activities:
Wildlife Photography
There are two good ones to get two great views of the region...and maybe an easy hike while there. The Jackson Hole Aerial Tram Ride shoots out of the resort in Teton Village, about 15 minutes from town. Also the Snow King Scenic Chairlift shoots right out of Jackson Hole to the top of Snow King Mountain. Both offer separate but spectacular views.
Wildlife Safari's & Nature Tours
SUMMER
Tram Rides
Probably the most popular summer activity out of Jackson. If you like a nice hotel after each days hike, stick to the Jackson area.
Hiking and Camping
These explore the Greater Yellowtone ecosystem around Jackson Hole, the National Elk Refuge, Grand Teton and Yellowstone National Parks. The experienced guides will teach you how to find and spot area wildlife while sharing their knowledge of the area.
Other Summer Activities:
Whitewater rafting, golfing, fishing, horseback riding, photography, scenic drives, alpine slide at Snow King Resort, mountain biking, etc.
Entering the town square
Jackson, Wyoming
Snow sculptures in the town square
River running through town
Snow King Resort, with tubing area on right
National Elk Refuge
National Elk Refuge
National Elk Refuge with Snow King Resort in the distance
Town of Jackson
Sleigh ride in the National Elk Refuge
Below: Map of the main part of town
Above: Overview map of the area