This trip combines a scenic water channel, a historic town and views of two small little islands, Ika and Goat. Ika Island is private property. Getting around the island area is protected by the shifting sands of the Skagit River Delta. At times, you can be hundreds of feet away from the island, but still be hitting the bottom with your boat.
WillhiteWeb.com - Washington Kayaking
Ika Island, Swinomish Channel, Skagit Bay
Distance: 2.2 miles to Ika Island
Summit Elevation: 445 feet
Prominence: 445 feet
Access: Paved
Access:
Take I-5 North. Just past Mount Vernon take exit 230. Go left, west on Highway 20 towards the San Juan Ferries/Anacortes. After about 6 miles you will come to an intersection at the Farmhouse Inn Restaurant. Turn left on La Conner-Whitney Road. This road takes you directly into the town of La Conner via a roundabout onto Morris Street. Find your way to the south end of town (see map below). The public boat launch is on Sherman Street, below the big bridge.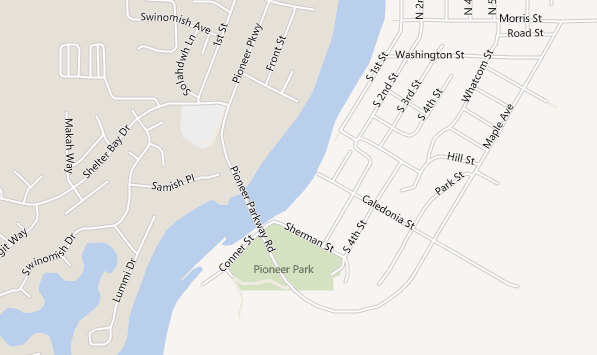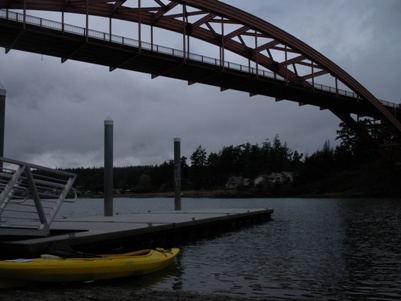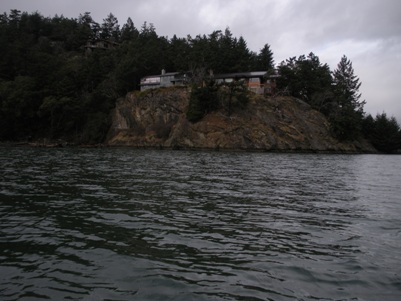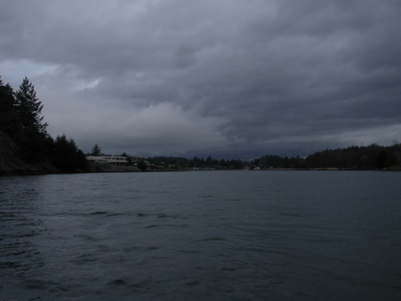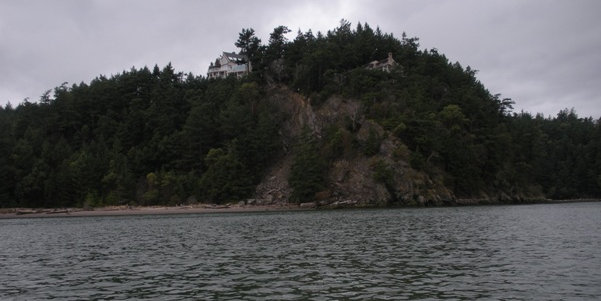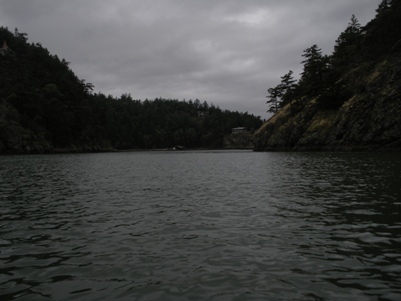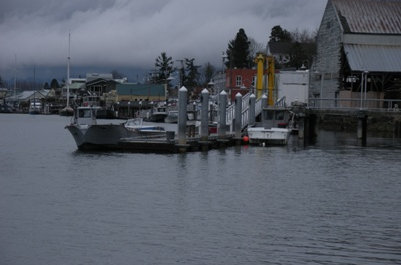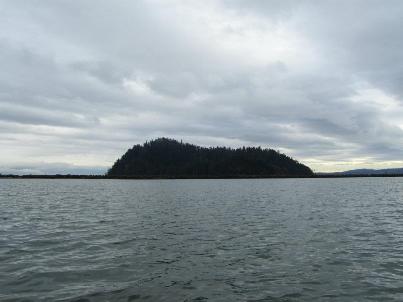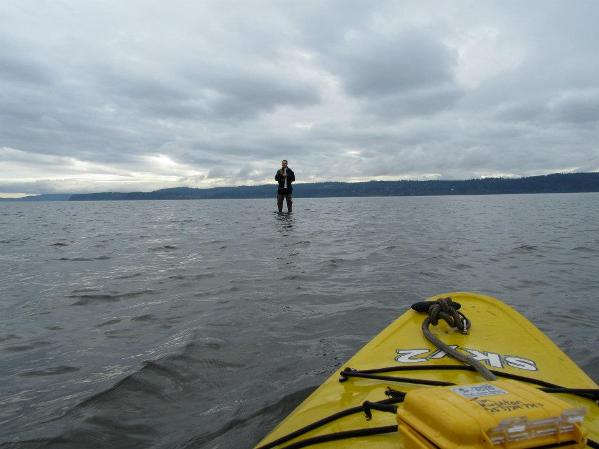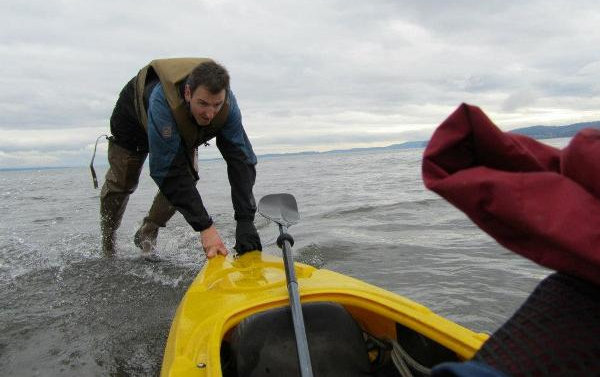 The route we took to Ika Island area
The Eagles Nest
Yes, I can walk on water
I am not shoving off the beach here, we are way out from anything.
Paddle Route:
Start down the Swinomish Channel which has homes lining the sides for about a half mile. Soon the channel passes through a scenic gap where the homes of the Eagles Nest are perched high above on cliffs. You then enter the large expanse of the Skagit River Delta. A jetty is present to protect the channel from being clogged with silt deposits from the Skagit River. But, there is a small gap in the jetty called the Fish Hole. This can have a bit of current passing through, but we were able to manage paddling supper hard to get through the gap. Next you must negotiate the sandbars which can be just below the water line. You are best if you can just follow the outside of the jetty until out in deeper water, then head over toward Ika Island. I don't know if it is possible to paddle around the island but the map seems to show you can.
Ika Island
Eagles Nest - Fidalgo Island
Bridge and Public Boat Launch at La Conner
La Conner
Swinomish Channel
Gap where the Swinomish Channel meets the Skagit Bay
Park Here
Now that is a strange place to take a phone call
Ika Island
Sherman Street is the only way under the bridge
Swinomish Channel looking at La Conner Washington
Map with yellow line showing our route