Burrows Island is a small un-inhabited island just south of Anacortes. Although, if you are interested, there was one run down property on the island that was for sale when we passed by. The Burrows Island Lighthouse is at the western end, overlooking the Rosario Strait. The east end of the island at Alice Bight has a small marine park camping area. Most of Burrows is surrounded by minor cliffs with only a few small beaches to access it.
WillhiteWeb - Kayaking & Peakbagging
Burrows Island Loop and Summit Climb
Distance: 4.5 mile loop around Ika Island, under 1 to summit
Summit Elevation: 646 feet
Prominence: 646 feet
Access: Paved
Access:
From I-5, just north of Mount Vernon take exit 230. Go west on Highway 20 towards the San Juan Ferries/Anacortes. Just before the ferrys, take Sunset Ave. to Skyline Way. (See map at bottom). There is 72 hour public parking off Cabana Lane.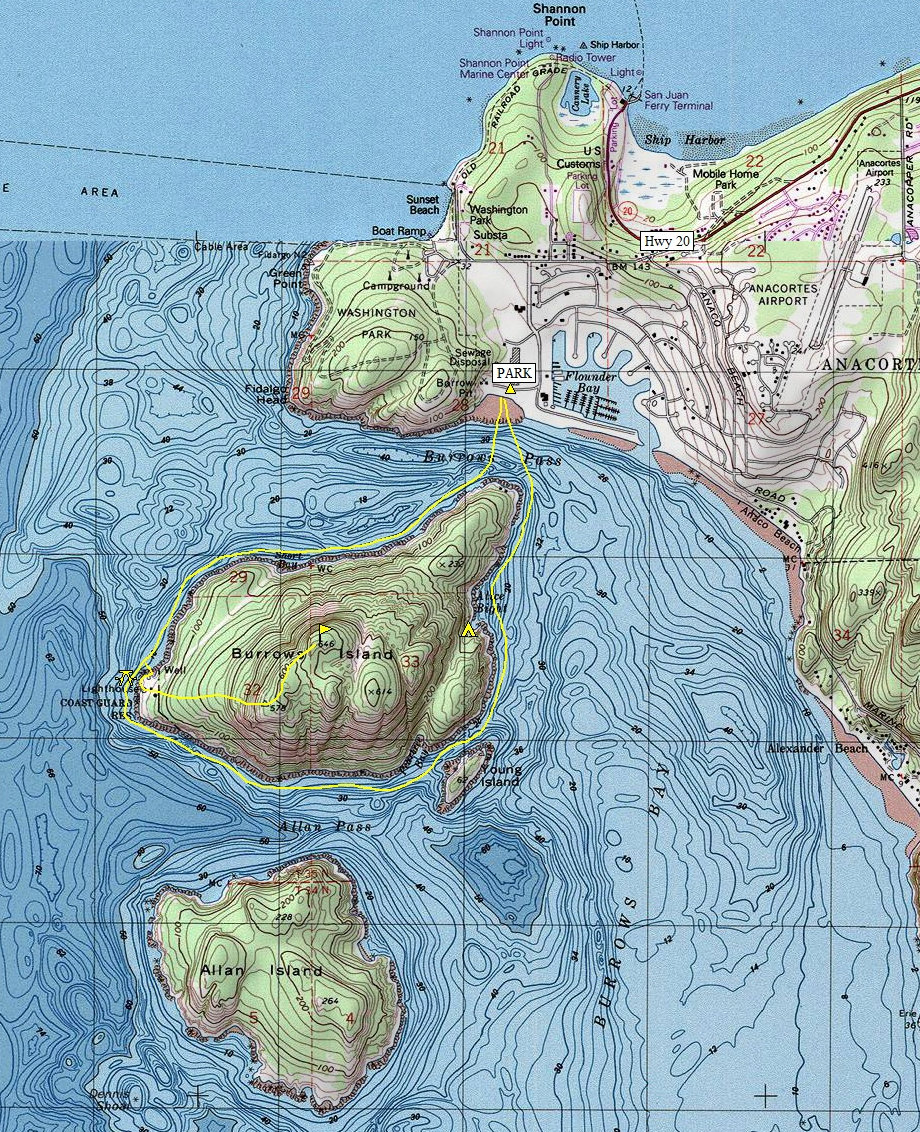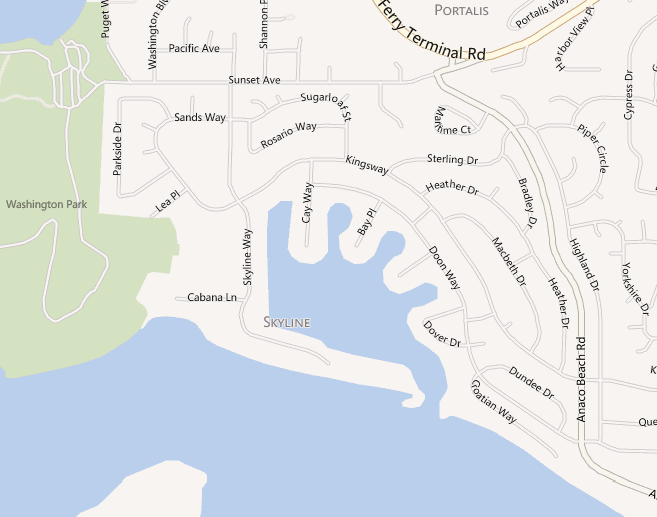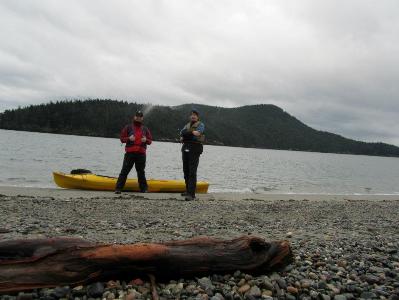 Paddle Route:
From Flounder Bay, paddle across Burrows Pass which could have current depending on the tide. After that, just follow the shore of the island around and return to Flounder Bay. You could also include Allan Island to the south for a longer trip. Our objective for this trip was the summit of Burrows Island, which meets a 300+ prominence requirement for my other interest, highpointing.
Route to the Top:
You could go up from any of the few beaches but the lighthouse seemed appropriate since we were getting out to investigate it anyway. Warning, the brush is really bad at first, salal and trailing blackberry. But, at the halfway point where the contours get steeper on the map are a bunch of moss covered rock steps, which make travel easier, although steeper. The summit area is flat and forested, continue on the ridge going up and down until you reach the highest spot which should have an open view to the north. A short detour near the BM triangle on the USGS map gives views out to the south.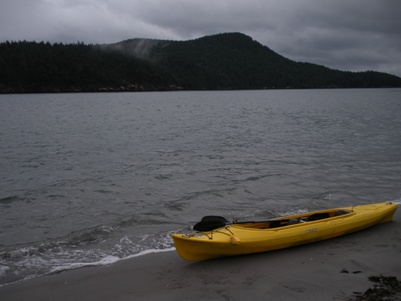 At Flounder Bay with Burrows Island in the distance
At Flounder Bay with Burrows Island in the distance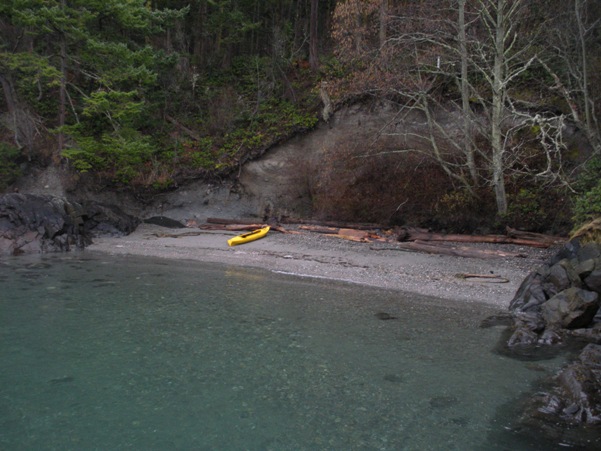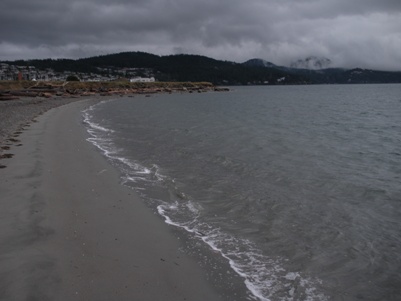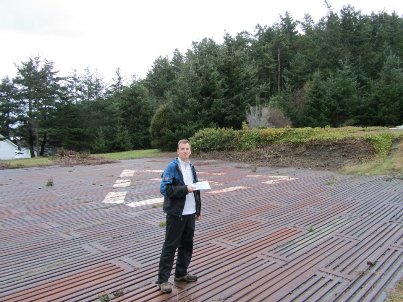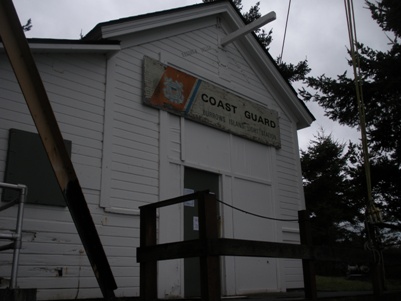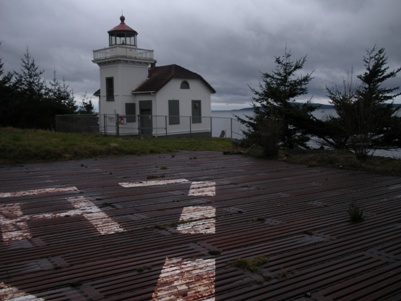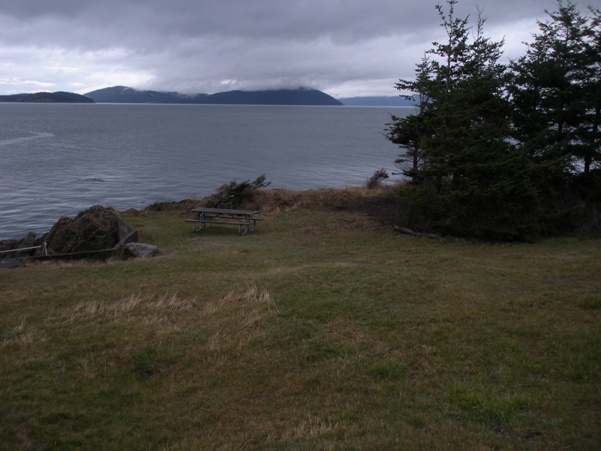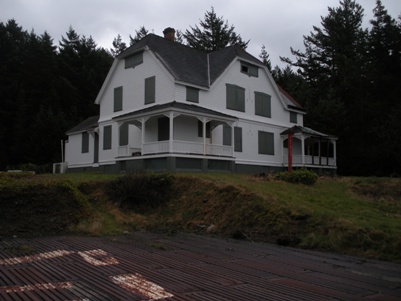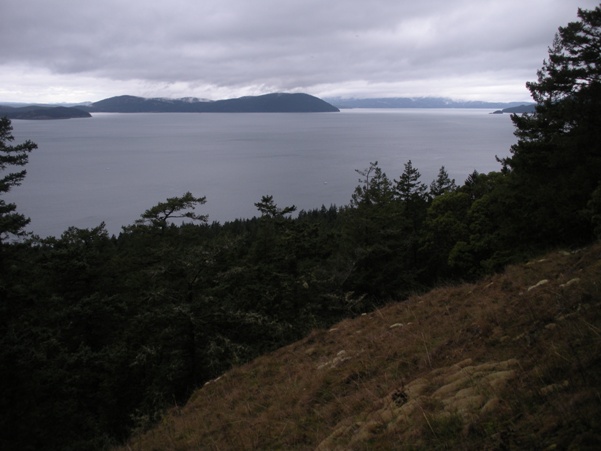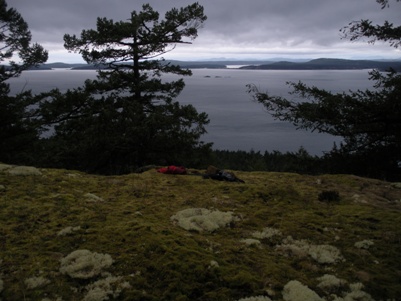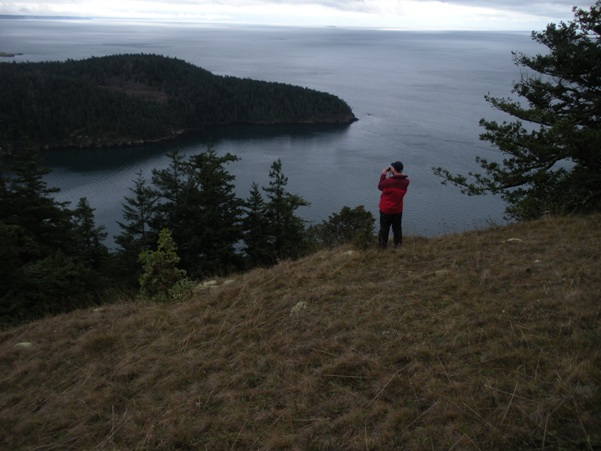 View NW from the openings around 500 feet
Views south over Allan Island into the Strait of Juan De Fuca from the marker at BM 578
The summit view at point 646 looking north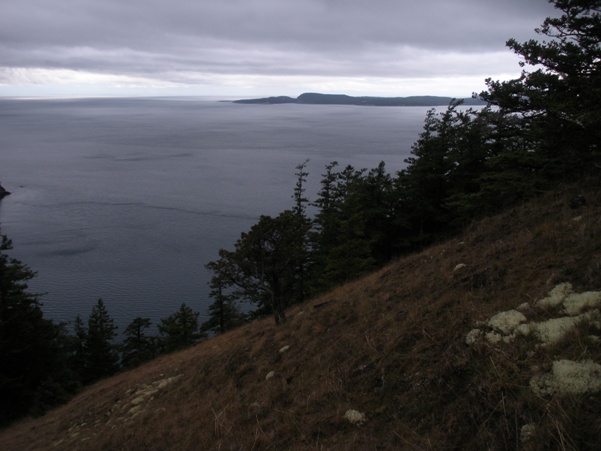 Looking west from point 578 to the south end of Lopez Island
Allan Island below with Whidbey Island all along the horizon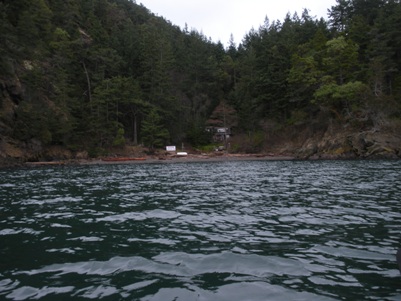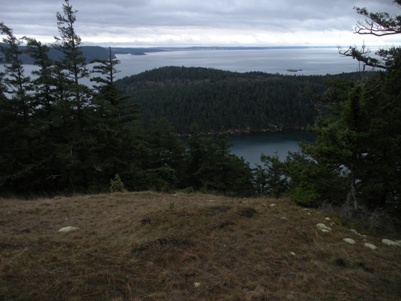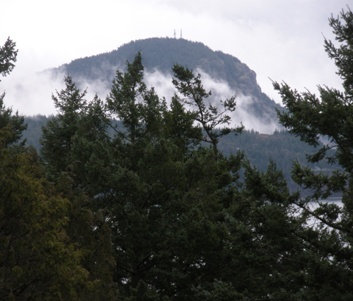 Routes taken are the yellow line
Picnic area at the lighthouse
Coast Guard building next to the dock
The Lighthouse
Bay next to the lighthouse
Just west of Flounder Bay launch point
Not bad living conditions for the lighthouse keeper
On the heli-pad
Mount Erie
x
Start Here
Allan Island was for sale in 2012 for 13.5 million dollars (292 acres with 44 tax lots)
Property for sale