Whitmore Mountain & Lookout Sites
WillhiteWeb.com: Washington Fire Lookouts
With 2,160 feet of prominence, Whitmore Mountain is tied for the 116th most prominent mountain in Washington. The location setting is very scenic in an area of Washington few people visit along the Columbia River. The roads are on the Confederated Tribes of the Colville Reservation. No gates were encountered and a few signs encouraged visiting the lookout site. There are two lookout sites and structures around the summit. The newer tower is at the very summit at the end of the road. This structure is a 53 foot all-steel live-in tower built during the 1960's. It is still staffed each summer so it will be locked up. A foundation identical to so many other sites suggests there was once an old structure here. The second site is down the hillside a short distance on a knob. This other site has an old L-4 cab built in 1934. The cab was for living quarters. It's condition is rough and a fire nearby almost took it out. Next to this cab, there was once a 3-legged 60 foot tower with a 7 by 7 foot cab. The old tower footings can be found near the cab, with some of the long tower legs rotting in the brush.
My route follows signs from the paved Columbia River Road. (See Map)
Conditions will vary year to year, high-clearance recommended but possible at times without.
Access:
Elevation: 3,949
Location: Okanogan County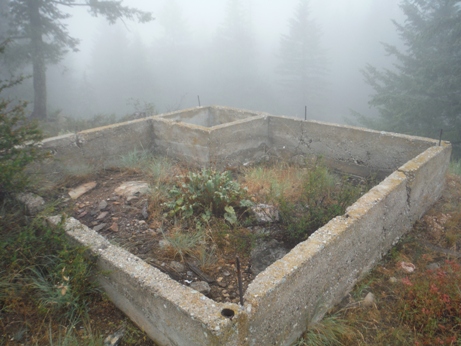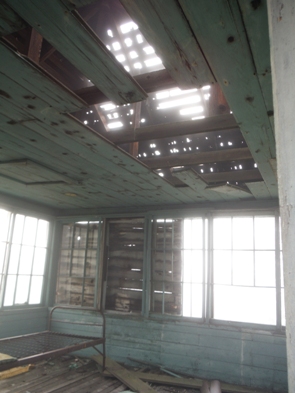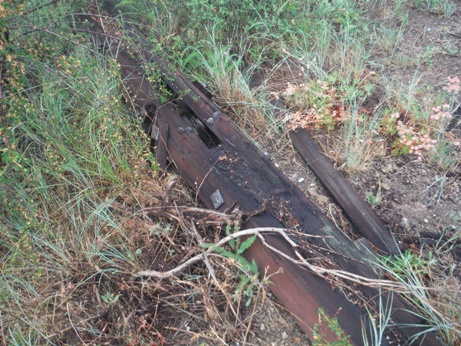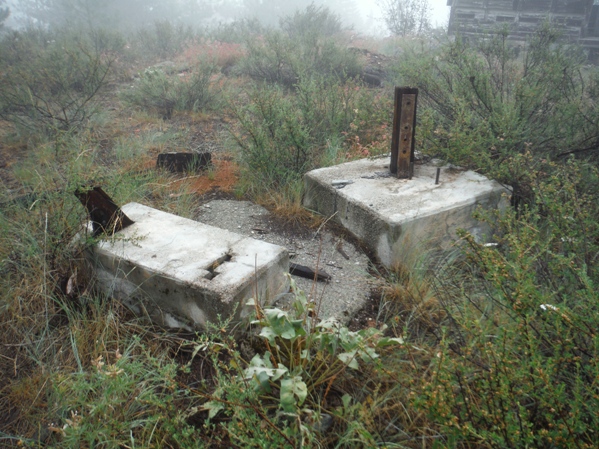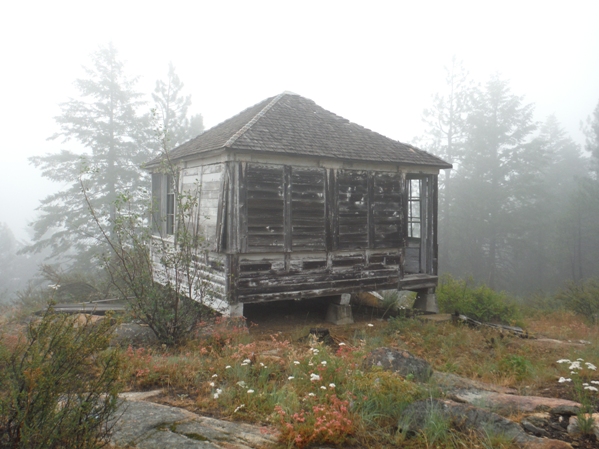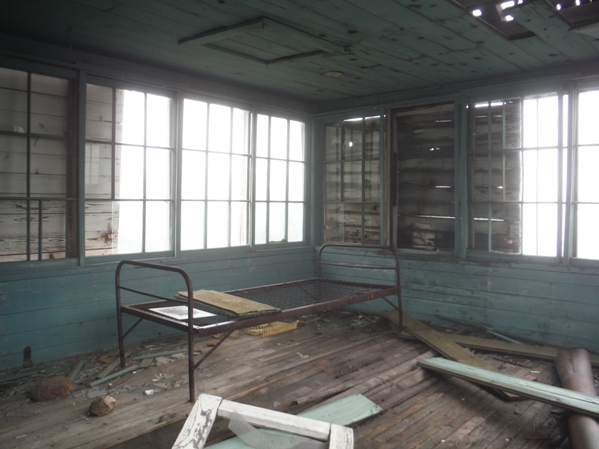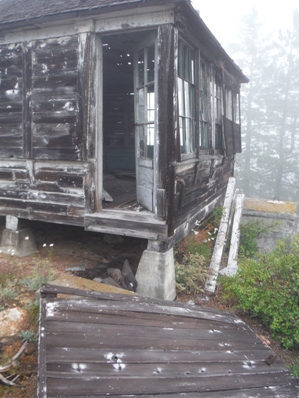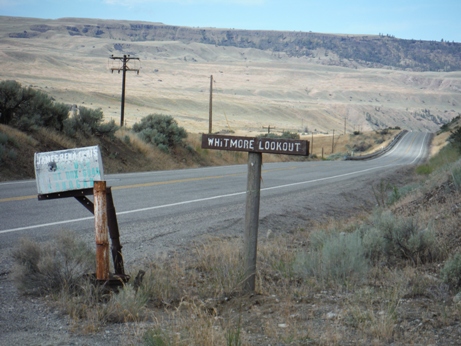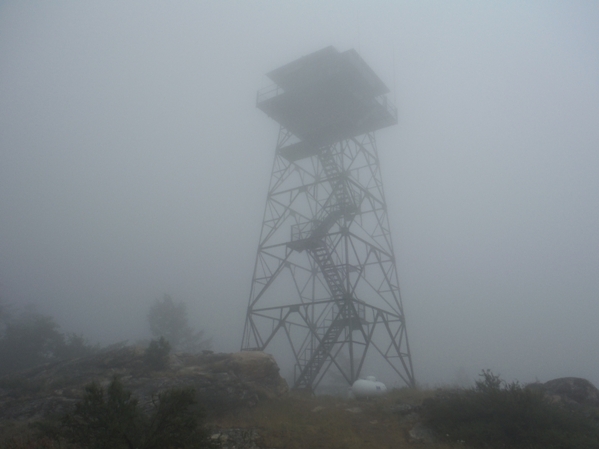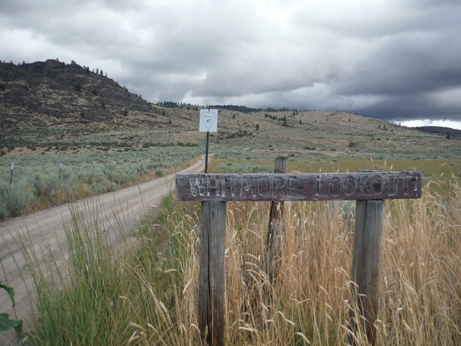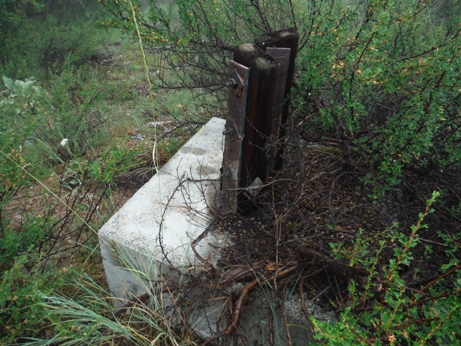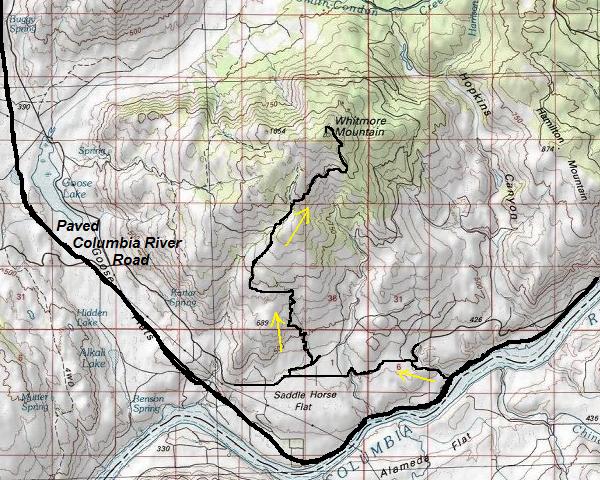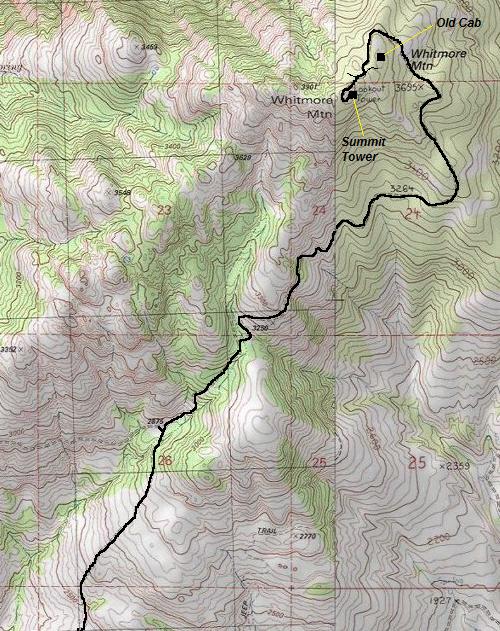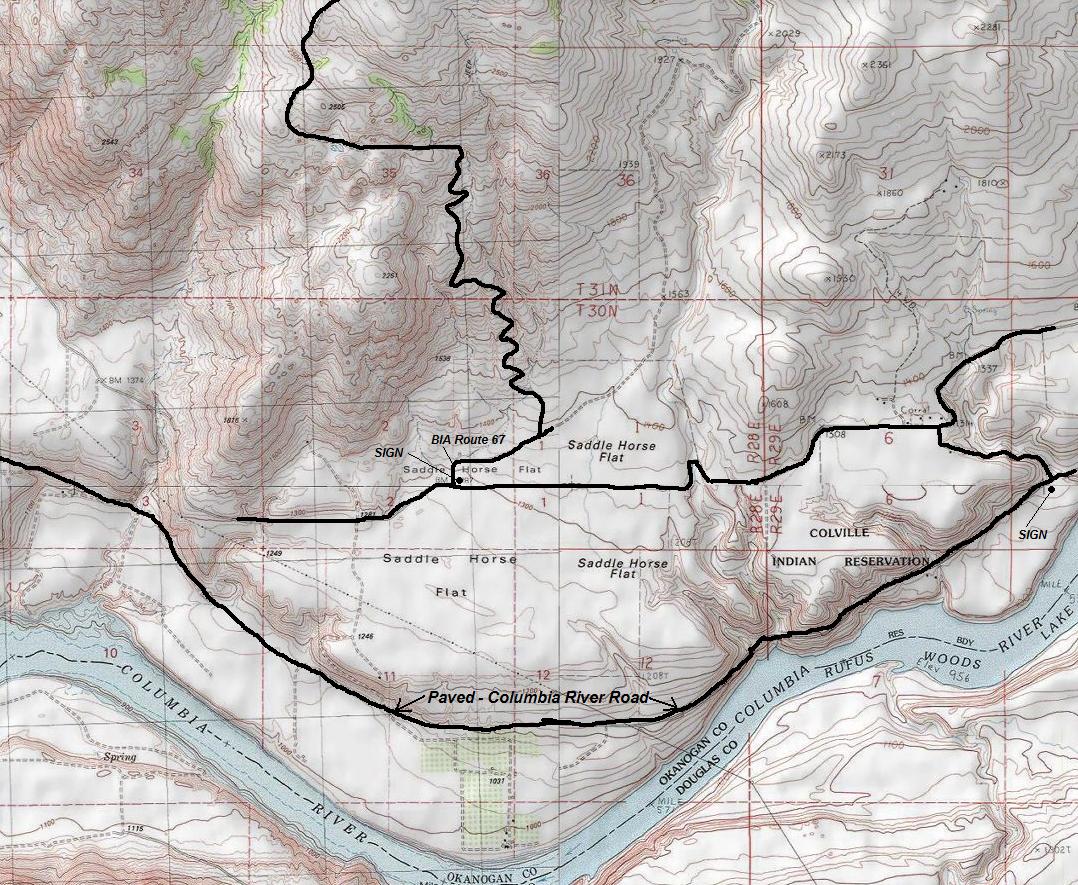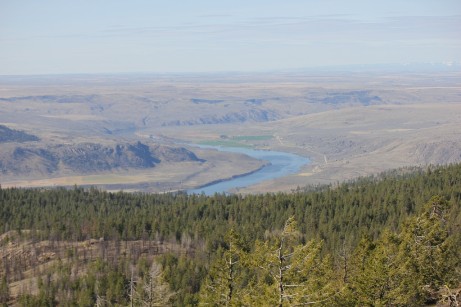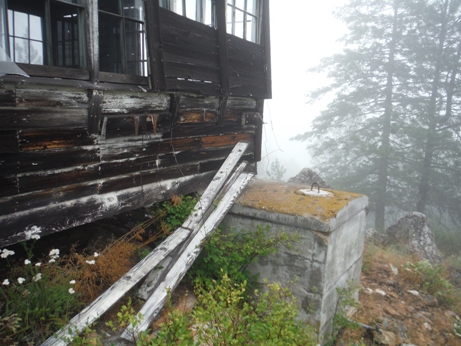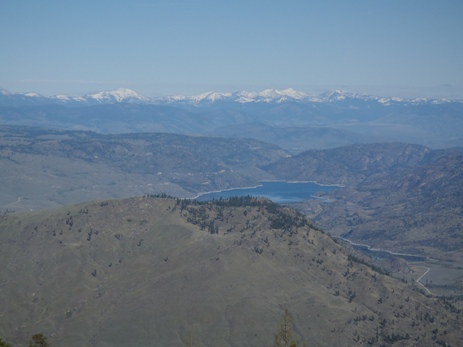 (Photo from Paul & Craig visit)
(Photo from Paul & Craig visit)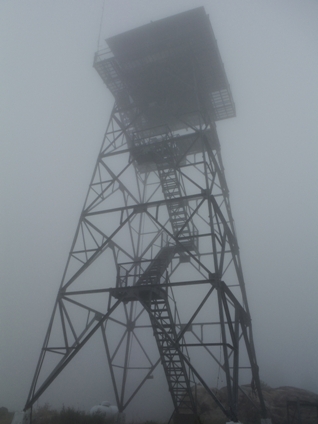 Sign off Columbia River Road
Sign at the start of BIA 67
Old foundation at the lookout tower at roads end
Whitmore Mountain Lookout in the clouds
Northern Whitmore Mountain Lookout cab
Footings from the 3 leg lookout (cab site)
Footing from the 3 leg lookout (cab site)
One of the three legs from the old tower
Strange footing under the cab
Inside the cab
Roof of cab
Columbia River on a good day
Omak Lake on a good day
1938 3-leg Tower
This is just a thought but it may have been possible that the L-4 cab was brought down from the summit to the current location at the lower knob. The foundation at the summit should be measured against the L-4 cab. Also, checking the bottom beams of the cab for rebar holes might confirm it. There was something about the way the cab is currently placed that doesn't look original.
Other thoughts: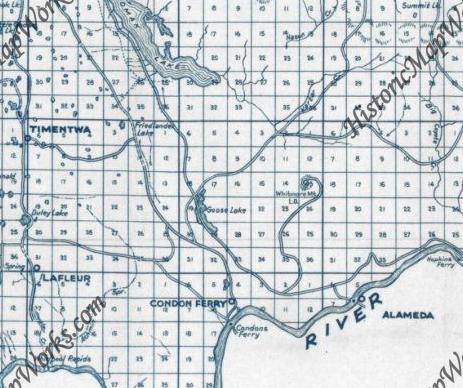 Whitmore Mountain L.O. 1940 Metsker Map