Mount Bonaparte
Elevation: 7,258 feet
Distance: 3 miles
Elevation Gain: 2,200 feet
Access: Good gravel
Mount Bonaparte is the highest peak in the mountains just east of the Okanogan River in NE Washington. It stands alone with 3,537 feet of prominence. This makes it the 31st most prominent mountain in Washington State, and 230th in the lower 48 states. Its the third highest peak in all of NE Washington. There are several trails that go up Bonaparte but this report focuses on the most direct and highest access. A few campsites are near the summit buildings, one even has a picnic table and a fire pit. Lookout enthusiast will also want to visit Bonaparte as there has been a long history of at least three structures on the summit. The first was in 1914 when a 12x12 foot slant-walled cabin with 15 foot covered platform tower was built. The cabin is still there and see the old photos to see what the tower on top of the cabin looked like. In 1930, a 16 foot wooden tower with cab was built. It is gone but the foundation still exists. In 1961, the present 20 foot timber tower with an R-6 flat cab was built which is staffed every summer. Both remaining buildings are listed on the National Historic Lookout Register. The 1914 cabin is on the National Register of Historic Places.
Washington Lookout Sites
Access
From US-97 in the town of Tonasket, take the paved Tonasket-Havillah Road to Havillah, a scenic 15.5 mile drive. Turn east onto W. Lost Lake Road. Follow West Lost Lake Road for 0.8 miles until arriving at a T road intersection. At the T, turn right. This is the official start of FS-33. Follow FS-33 for 3.3 miles. Turn right onto Road 300. Follow Road 300 for 2.5 miles until the sharp left bend in the road where the upper trailhead is located. (A lower trailhead is located at 1.2 miles).
Looking north 1934
Looking Southwest 1934
Looking Southeast 1934
Bonaparte Trail
The trail up the north side starts out steep but after a half mile or so, the grade gets easier. At around a mile, the Bonaparte Lake trail comes in from the left at 5,700 feet. A few yards further, a trail to the right goes to Lookout Spring. The spring is about 300 yards away from the main trail. As the trail continues up the mountain, a few switchbacks have been made to make it easier. You can see remnants of when the trail just went straight up the mountain. Trees shade most of the route to the summit. Snow can remain on the trail late into the spring since the trail is on the north side of the mountain.
Looking north 2015
Looking Southwest 2015
Looking Southeast 2015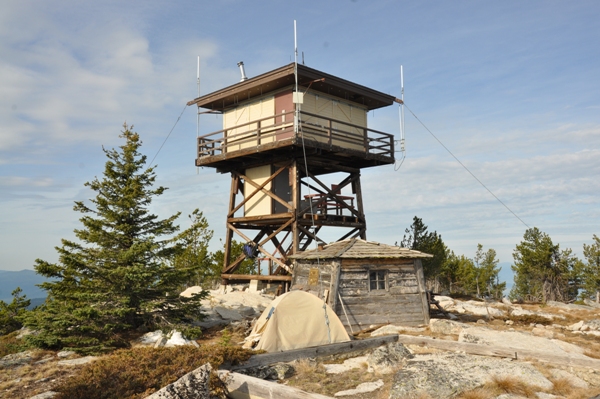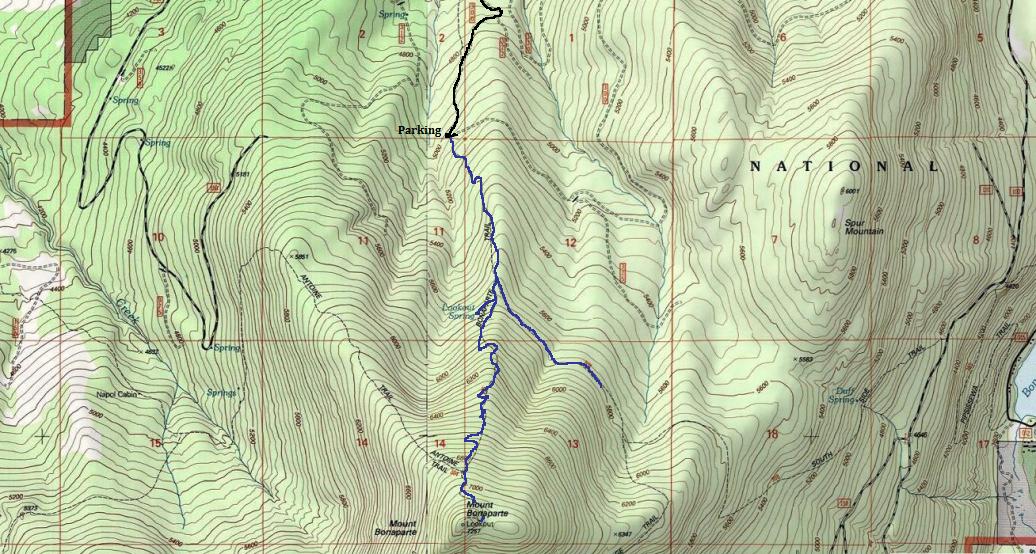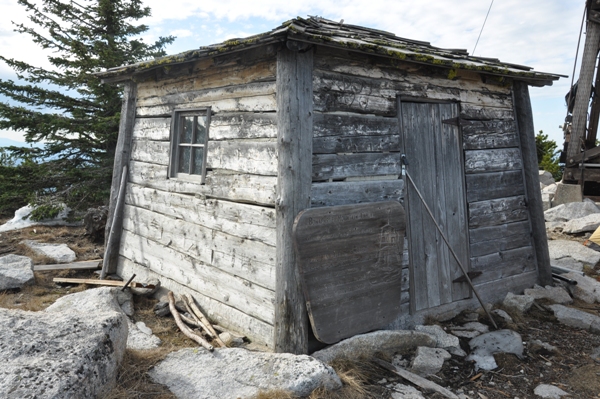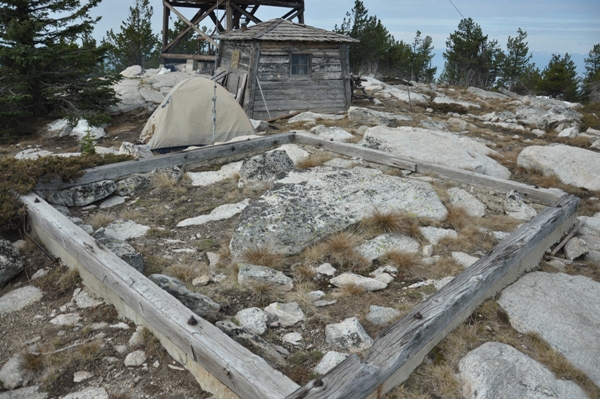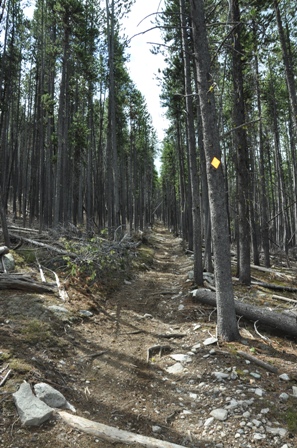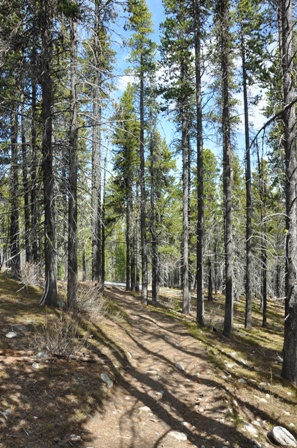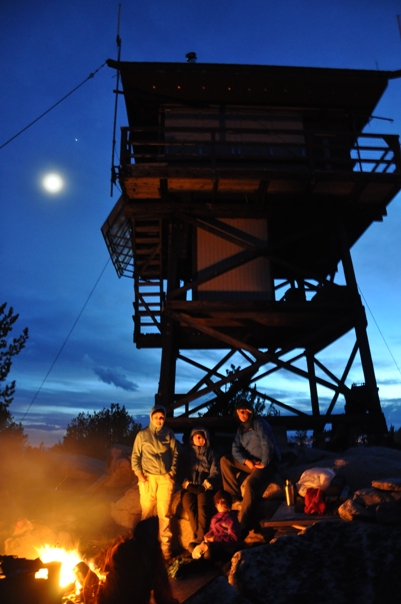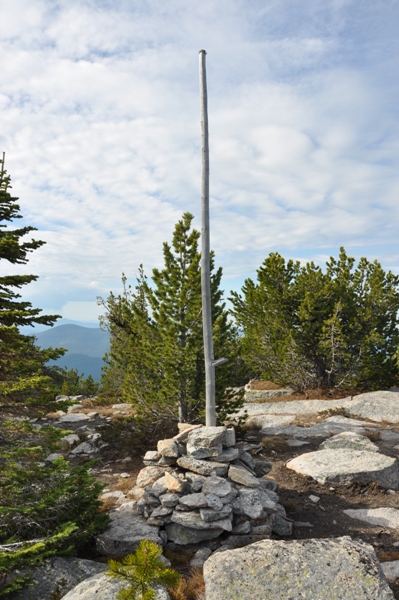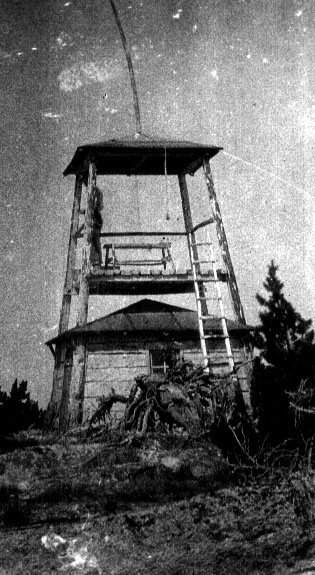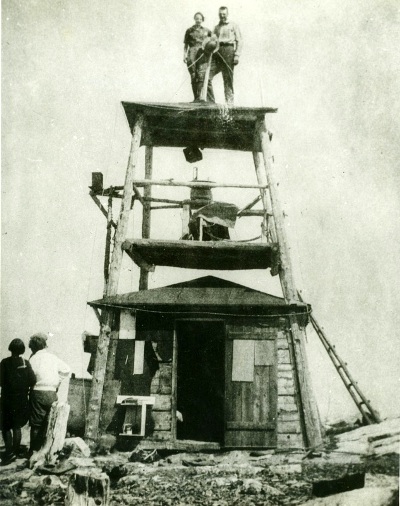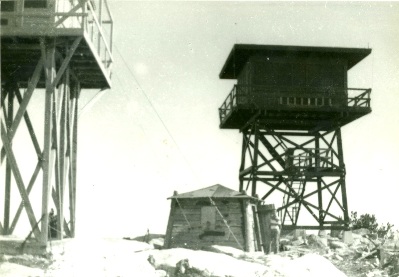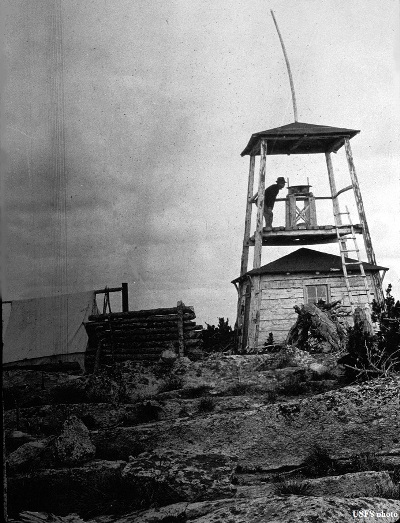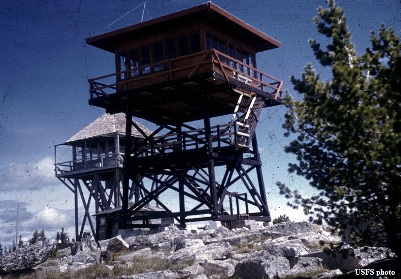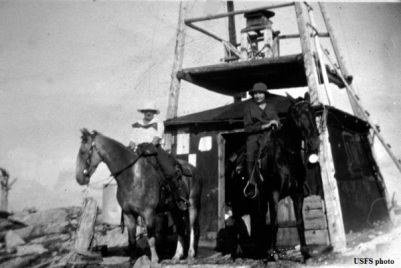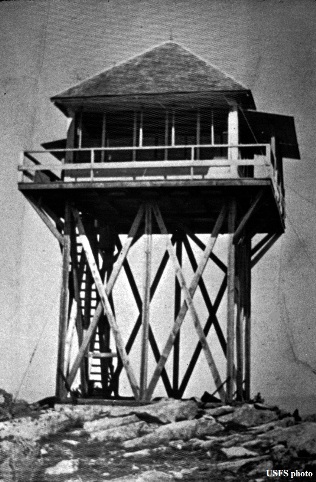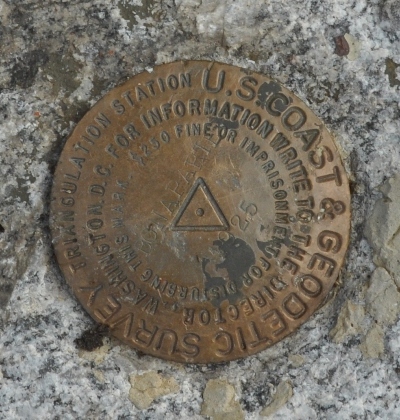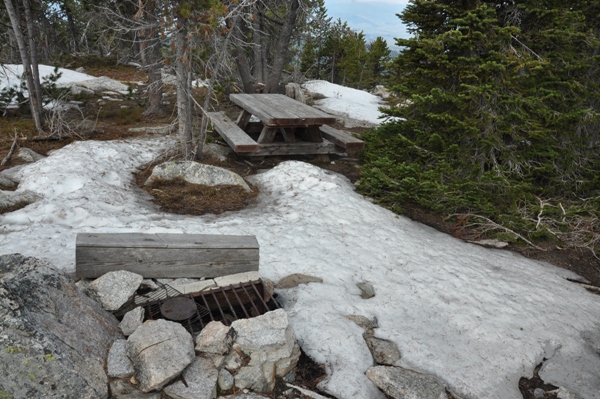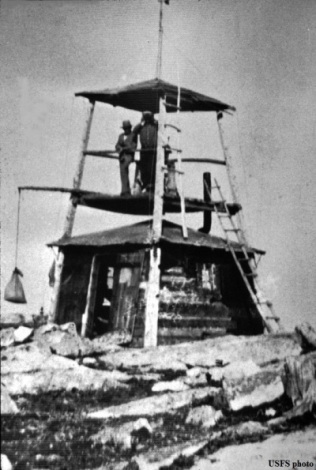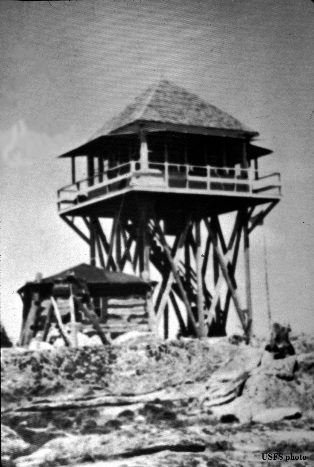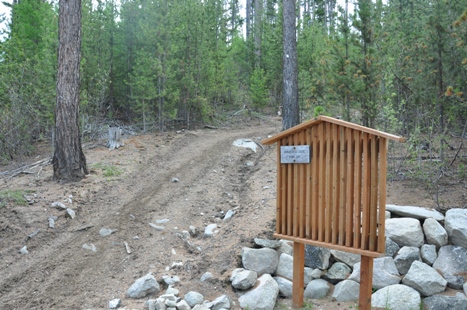 Foundation for the 1930 wooden tower
Written in the foundation is Art Petersen 1930 and Dick Forrester 1930
Summit campsite under snow
1914 and 1961 Lookouts
1914 lookout cabin
Mount Bonaparte Trail
Mount Bonaparte Trail
Campfire on the summit
Flagpole
1925 Bonaparte Benchmark
Original 1914 cabin & Lookout Tower
Original 1914 cabin & Lookout Tower
1930 & 1961 Lookouts (Photo in 1962)
All three lookouts
1914 & 1930 Lookouts
1930 Lookout
1914 Lookout
1914 Lookout
Trailhead