WillhiteWeb.com - Hiking, Climbing and Travel
White Mountain
White Mountain was my first summit in the Glacier Peak Wilderness. It is located right off the Pacific Crest Trail and makes for a perfect evening hike without the pack if you are through hiking the trail. If just out for a weekend, hiking up the North Fork Sauk isnít too difficult an option as well. This area is exceptionally scenic, full of hiking options on and off trail. In recent years, many have climbed Glacier Peak via this area because of road issues on the other approaches.
Distance: 10 miles
Summit Elevation: 7,043 feet
Elevation Gain: 5,000 feet
Access: Good Gravel
Route:
Access:
Follow the North Sauk Trail for 8.9 miles to White Pass on the Pacific Crest Trail. From the pass, there is a climberís path up the south ridge. Start up the ridge and you should run into it. Other climbers paths exist on the west and east ridges. A trail on the east side of White Pass to Foam Basin offers a good loop option.
From Darrington, drive approximately 16 miles south along the Mountain Loop Highway. Turn left onto Forest Road 49 (North Fork Sauk River Road). Drive 6.7 miles along Forest Road 49 to a Y intersection. Turn left and follow for 0.7 miles to the trailhead for North Fork Sauk Trail #149.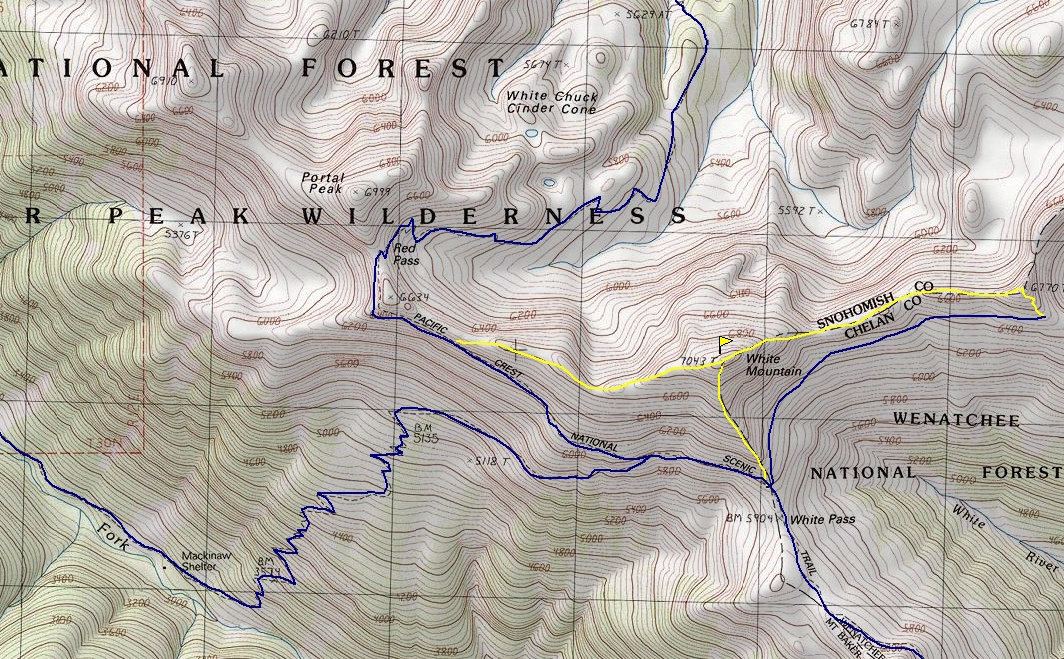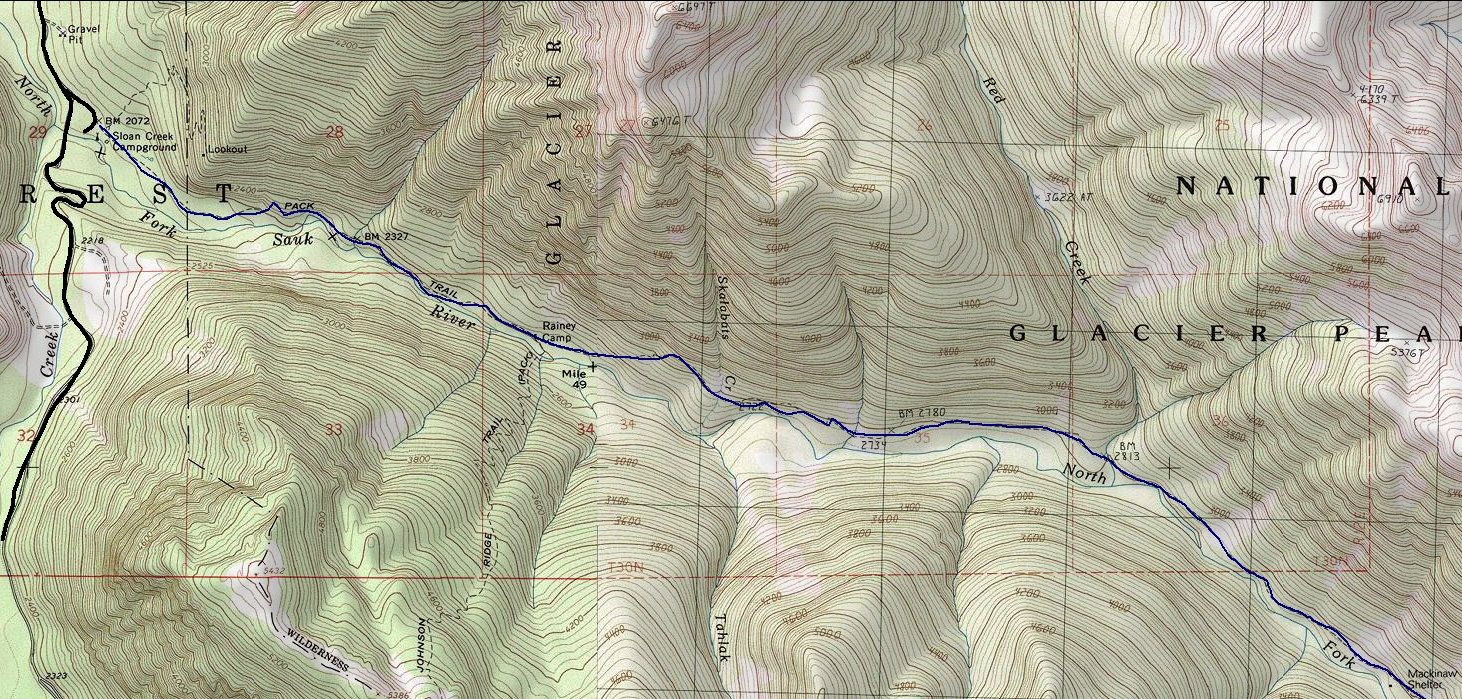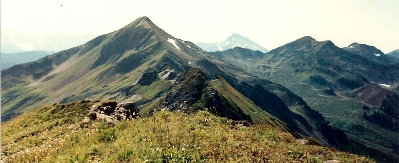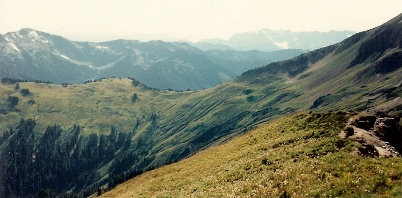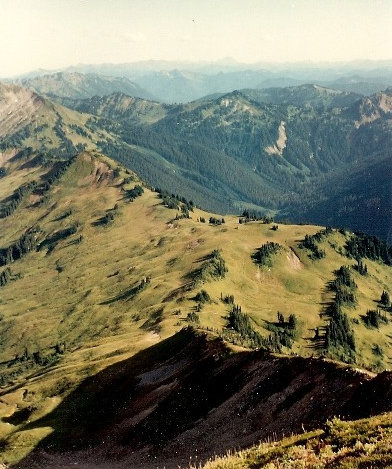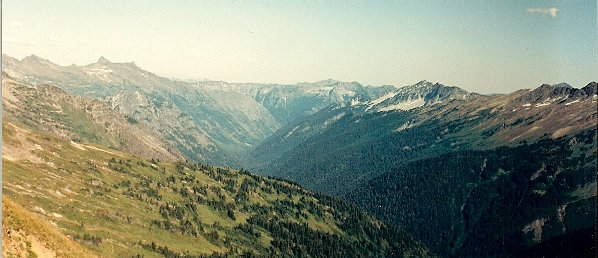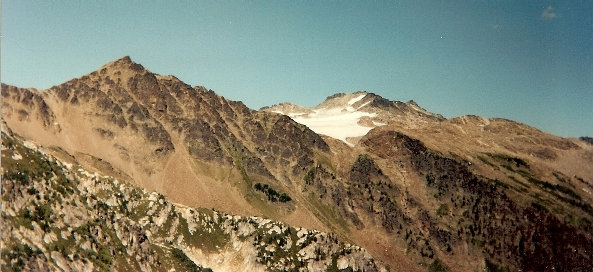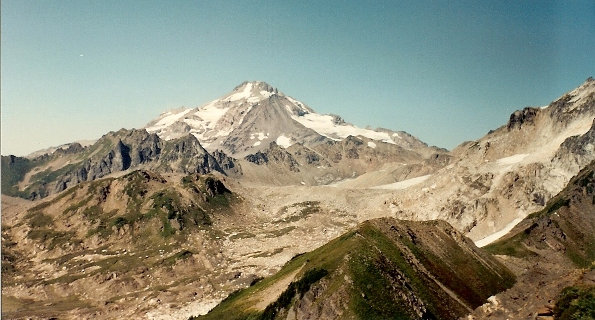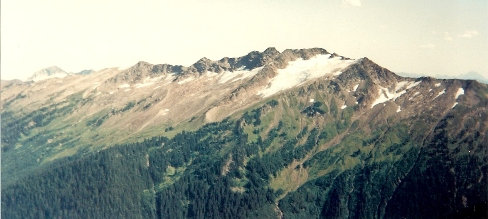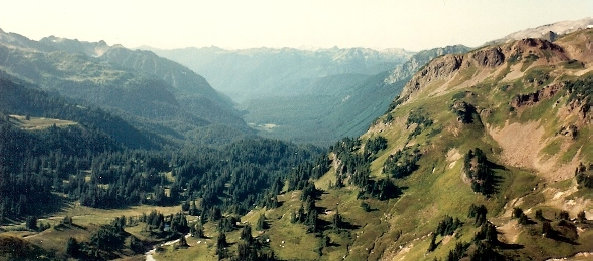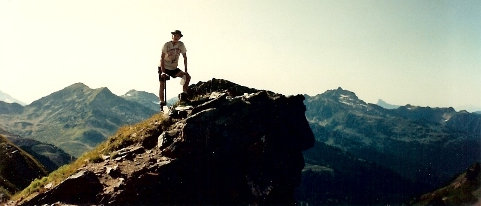 White Mountain from the east on point 6770
White Pass from the end of the Foam Basin Trail
Looking down to White Pass from White Mountain
Glacier Peak from the Foam Basin ridge area
Glacier Peak from White Mountain
Peaks to the east of White Mountain, White River Glacier
White River Valley from White Mountain
North face of Indian Head Peak
White Chuck River Valley from White Mountain
North from Peak 6770
View south
View south
Above: White Mountain routes map Below: North Fork Sauk River Trail Map