www.willhiteweb.com - Hiking, Climbing and Travel
The tallest peak in the Tatoosh Range is Unicorn Peak. Unicorn is a very popular climb in comparison to other peaks in the area. The approach through Snow Lakes is one of the more popular hiking destinations in the park. When the snow is gone, a climbers trail takes you most of the way to the summit. To reach the very summit requires a short 5th class rock climbing pitch. I did this solo my first time but the second time I climbed the Unicorn, I used a rope for the decent. As all the Tatoosh Range Peaks, the view of Mt. Rainier is extraordinary.
Unicorn Peak
Distance: 3 miles
Elevation Gain: 2,500 feet
Summit Elevation: 6,917 feet
Access Rating: Paved
From Longmire, go east past the turn off to Paradise and onto Steven's Canyon Road. Three miles beyond Reflection Lakes, look for the Snow Lake Trailhead on the right.
Access:
Hike up the Snow Lakes Trail one mile to the lakes. Go along the West side of the lake and up a steep valley. Follow the valley for about 1/2 mile up into a large bowl on the Northwest side of the peak. Continue up the bowl to the saddle on the West side of the mountain. From the saddle, climb East to the summit area. Approach the summit pinnacle from the South side. The easiest route is 4th/low5th class. At least bring a rope and runners. There are natural anchors to use from the summit. The pitch is only around 40 feet.
Route: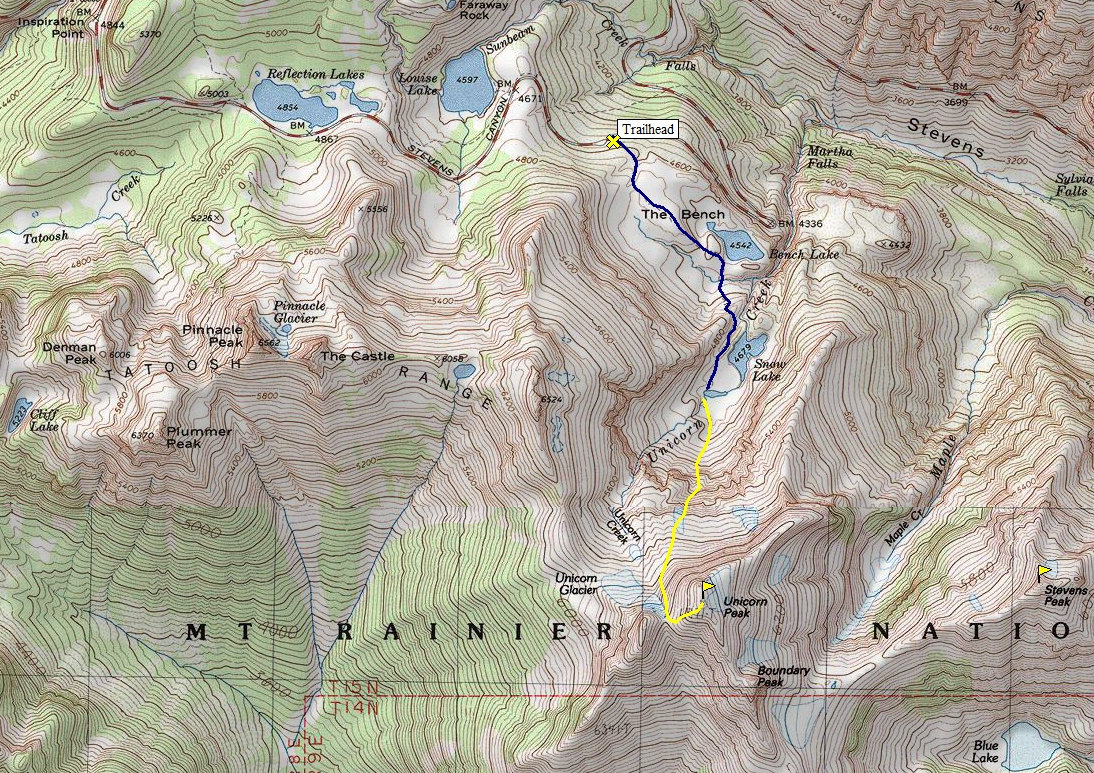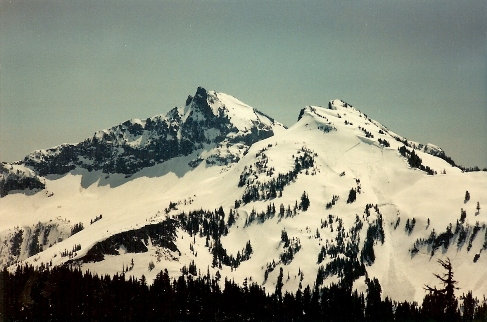 Unicorn Peak from Paradise area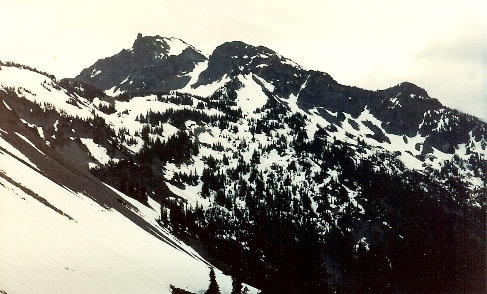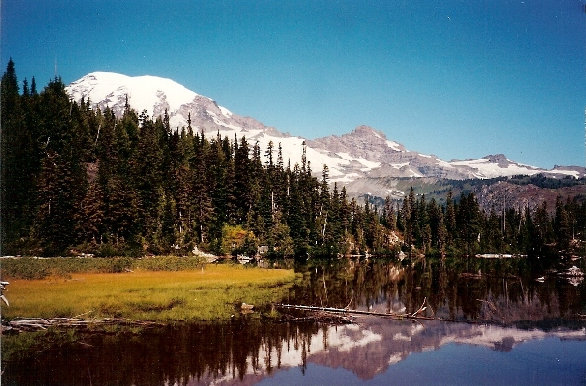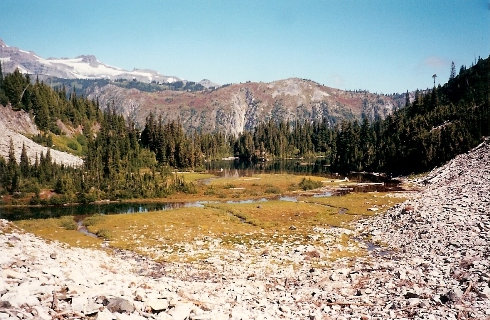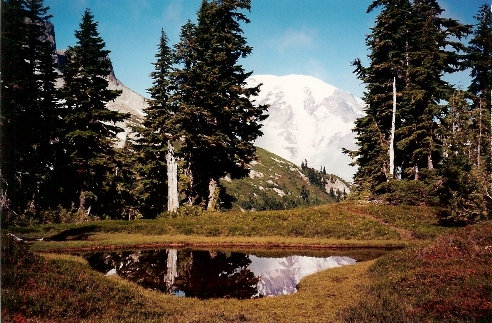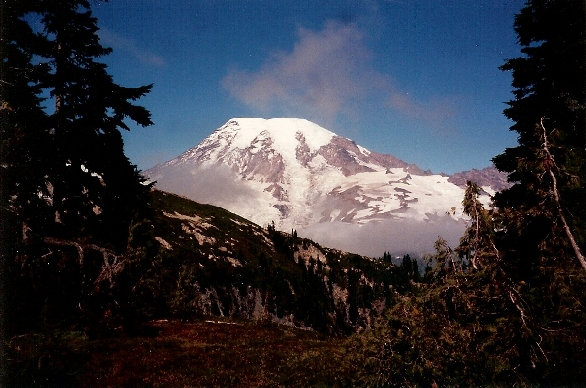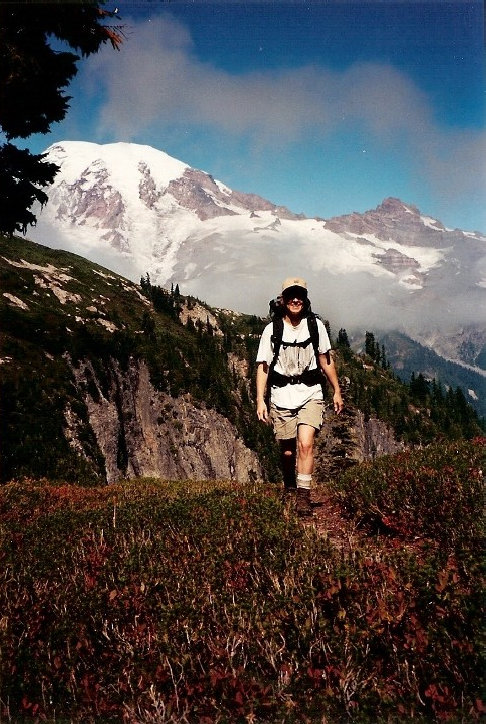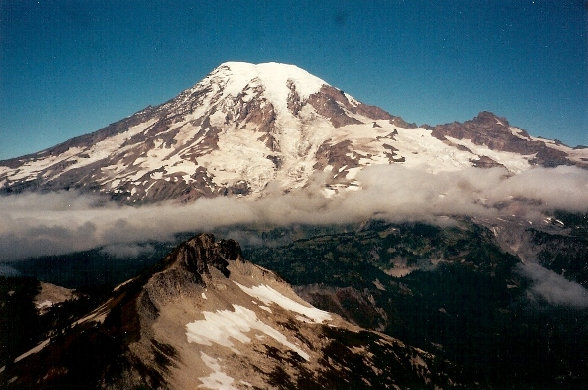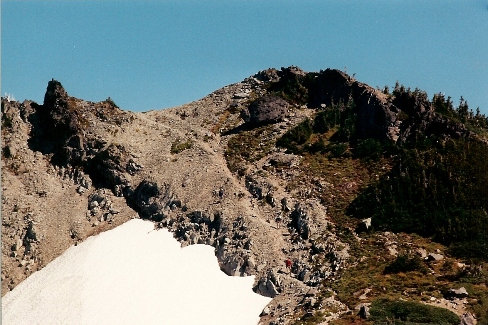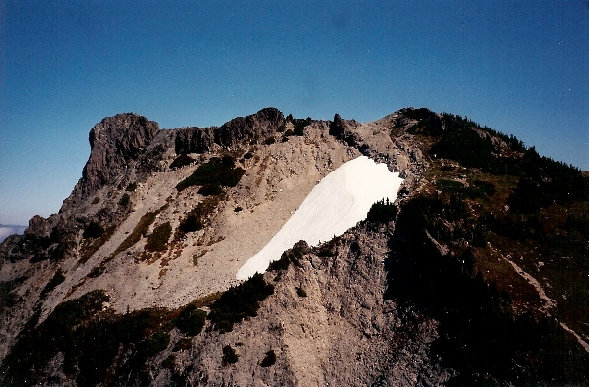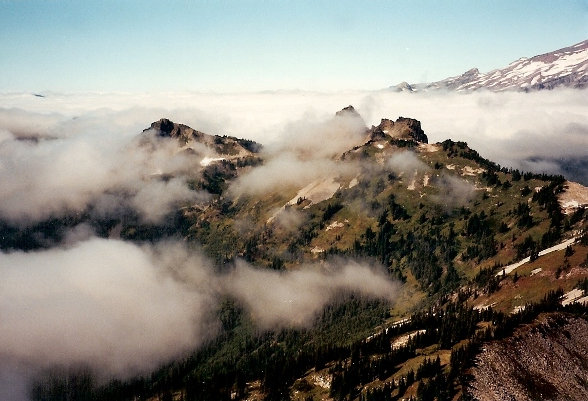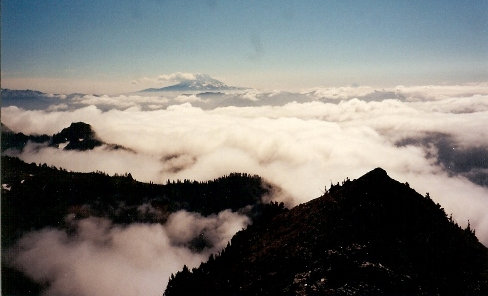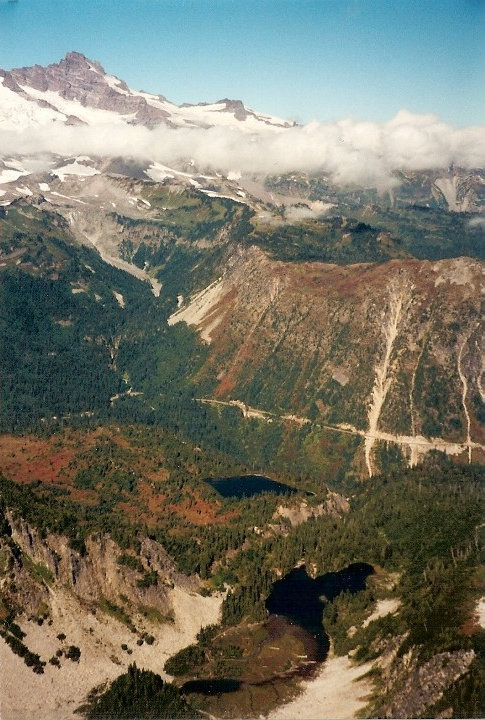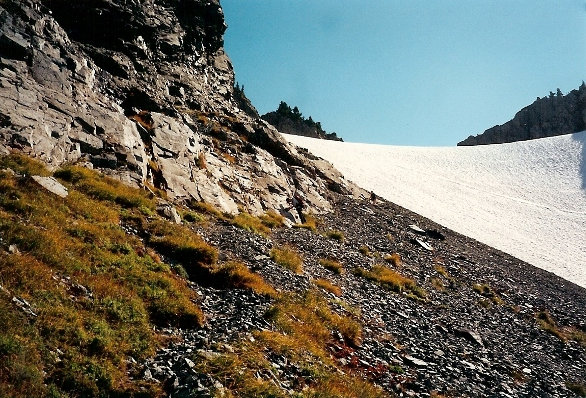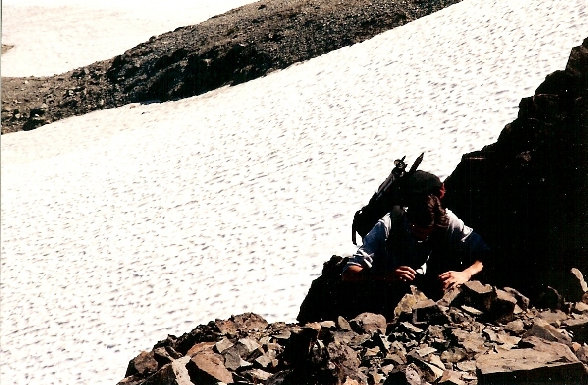 Unicorn Peak from the Pinnacle/Castle area
JP reaching the summit
Climbing into the bowl west of the summit
Plummer Peak, Pinnacle Peak and the Castle
Snow Lakes and Little Tahoma
Looking south to Mount Adams
Climbers trail to summit area
From the gap looking at the summit area
Mount Rainier from the summit
Hiking the Snow Lakes Trail
Snow Lakes
Snow Lakes Basin
Rainier from the Snow Lakes area
Small tarn near the Snow Lakes