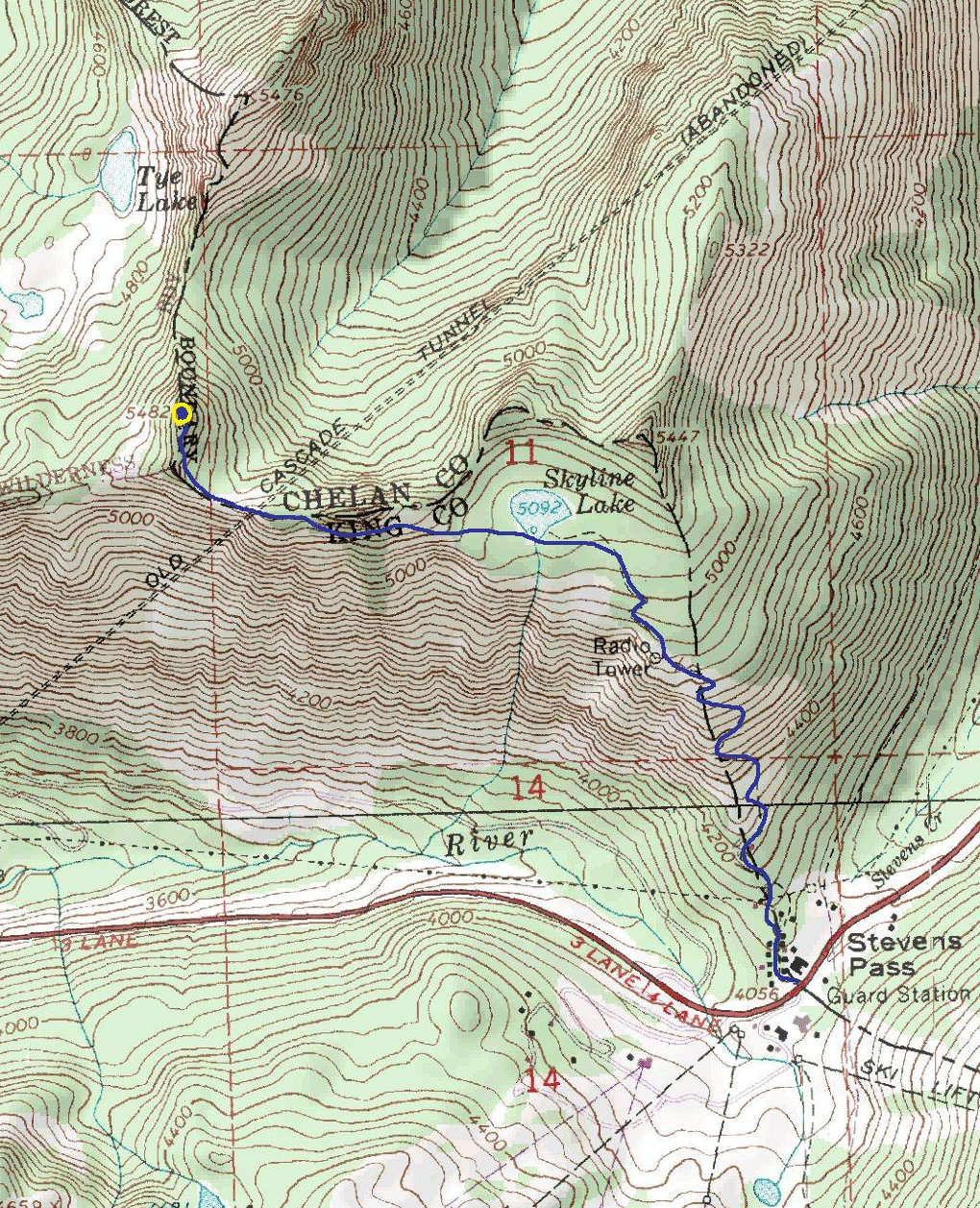 www.willhiteweb.com - Hiking, Climbing and Travel
Sky Mountain is a very accessible mountain located out of the Stevens Pass Ski Area. The beginning of the route is popular with scout troops for winter camping and the route quickly reaches Skyline Lake which people snowshoe and ski to. This is a great winter trip although a few slopes along the high ridge could produce avalanches. Many hike it in summer and trip reports claim faint climbers paths all the way to the summit.
Sky Mountain
Distance: 2.5 miles
Elevation Gain: 1,400 feet
Summit Elevation: 5,482 feet
Access & Route:
Park at Stevens Pass. Walk to the parking area on the north side of the highway where there is a small gray building. In winter, follow the best tracks up the hill. In summer,
follow the gravel road on the left side of the building. Pass under some powerlines and turn left up the hill. Go a short distance then turn right. Soon you will see a gate blocking the road. 1/4 mile beyond the gate is a WSDOT building. Continue up the road or look for a (faster) climbers trail across from the building. Find your way to Skyline Lake, pass on the south side. Continue up to the ridge or just below. You'll need to traverse below some rocky points on the ridge. Once beyond them, gain the ridge and follow it to the summit.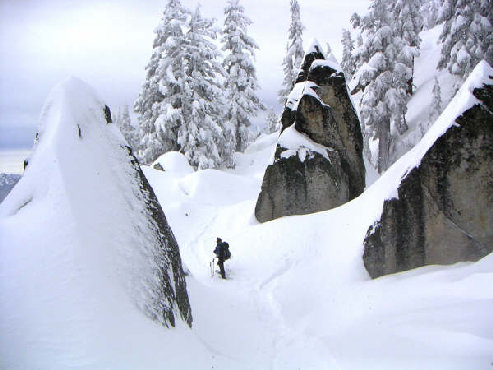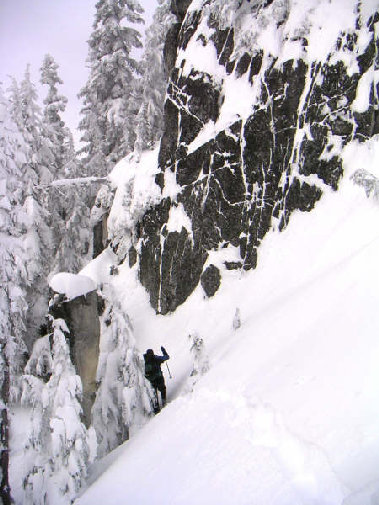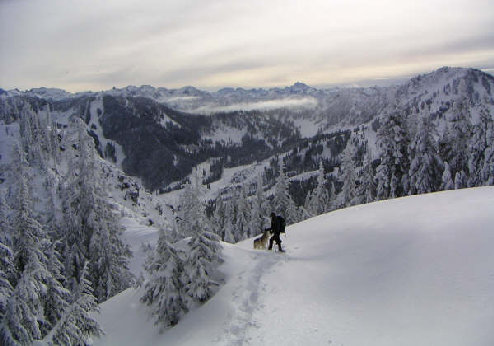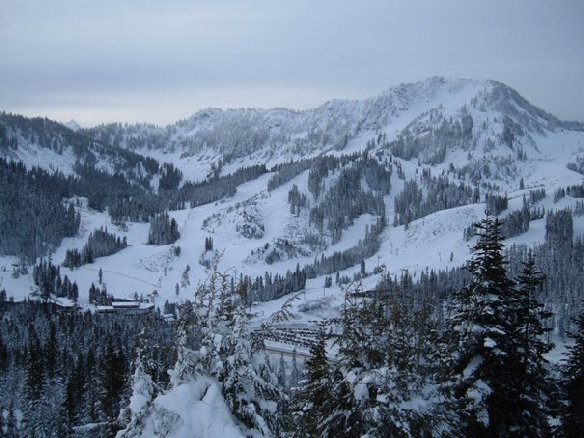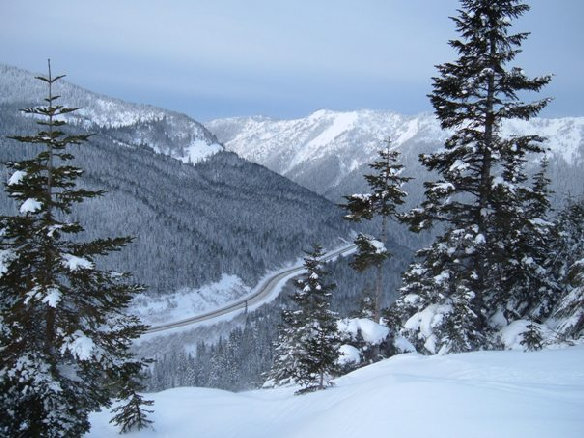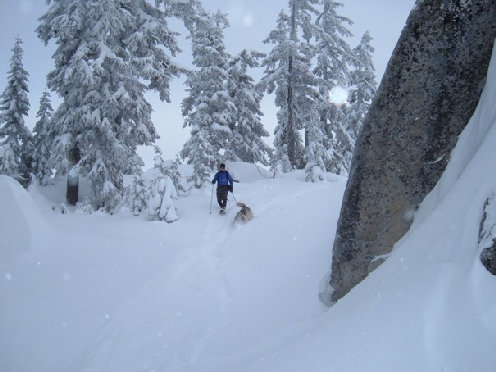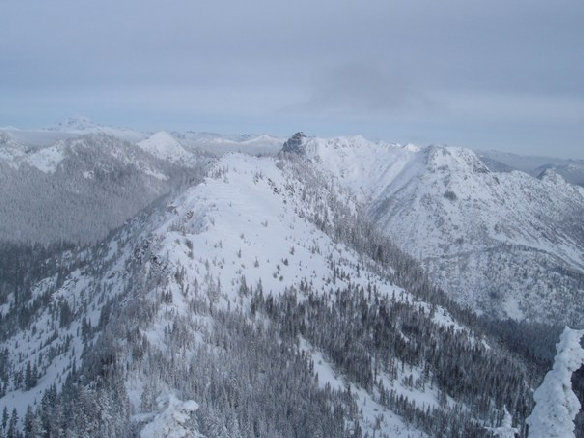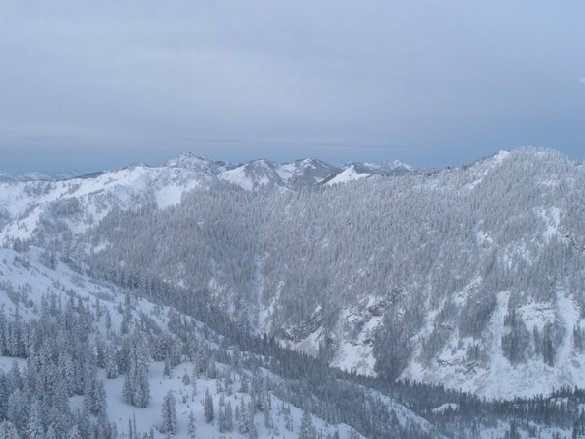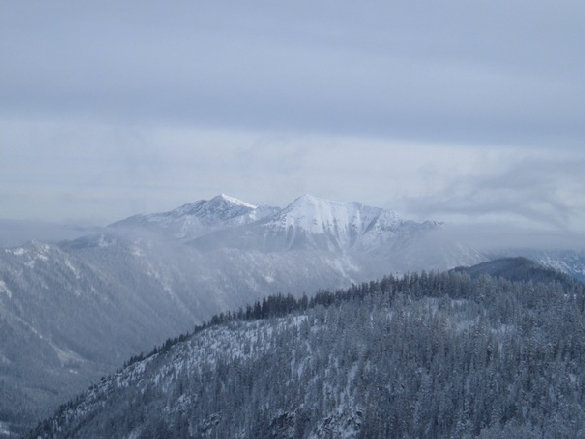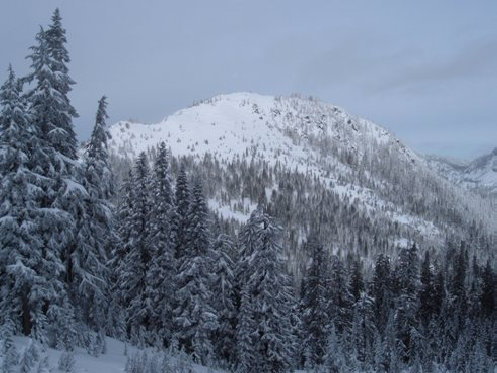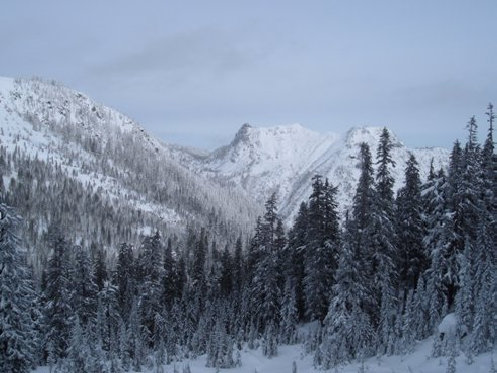 Stevens Pass Ski Area
Rock garden in route
Looking north with Glacier Peak in the distance
Looking down Highway 2
Looking south
Looking east to Mount Howard and Rock Mountain
Lichtenburg Mountain
Tye Mountain
Snowshoeing
Views
Route below rocks