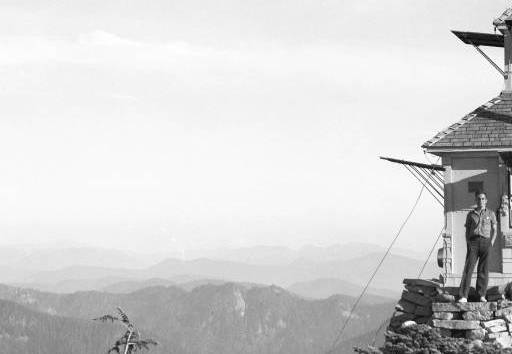 Washington Hiking
Granite Mountain & Tusk O Granite
Named because of its location between Tuscohatchie Lake and Granite Mountain, Tusk O Granite is a small mountain just NW of the popular Granite Mountain on I-90. It can be easily climbed from Granite or make it its own adventure by climbing it from one of many trails around it. Loop trips are also possible.
Access:
Distance: 5+ miles
Summit Elevation: 5,566 feet
Elevation Gain: 4,200+ feet
Access Rating: Paved
The quickest access will be from trails at either exit 45 or exit 47 off Interstate 90.
Route from Granite Mountain:
From the summit, just scramble down the ridge to the saddle between the two peaks, class 2. The route up from the saddle is straightforward. You could also start a off trail climb from high on the Granite Mountain trail before it crosses the avalanche paths. There is a bit of brush at first but the terrain opens once you reach the bowl south of the peak.
Route from Olallie Lake:
From the trail east of Olallie Lake, turn east and go up through woods to the south ridgeline of Tusk O Granite. Gets steep in the woods near the ridgeline.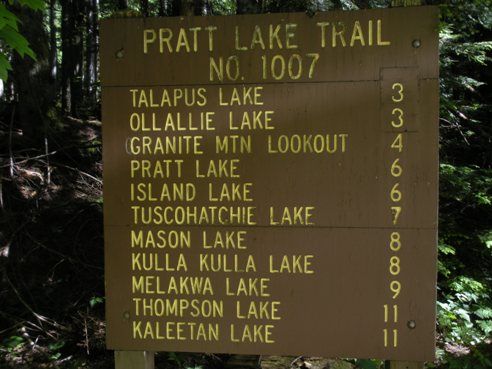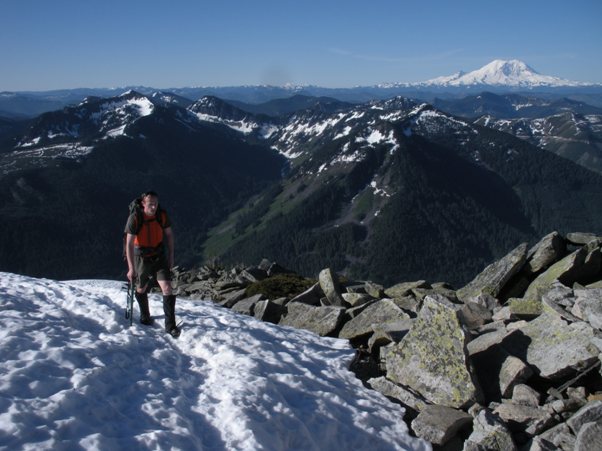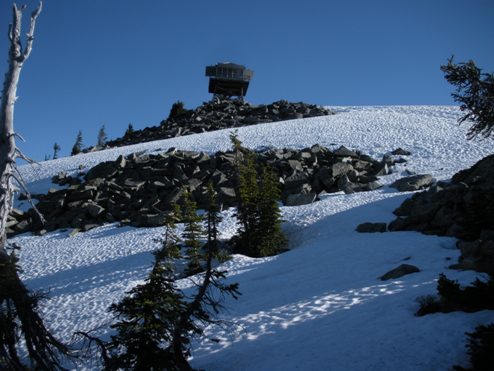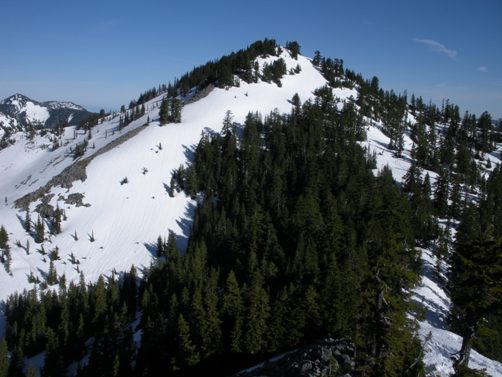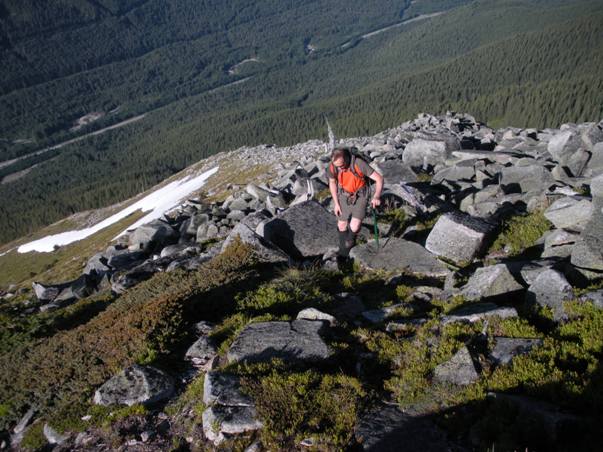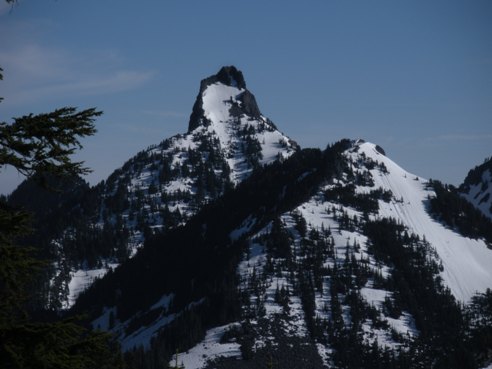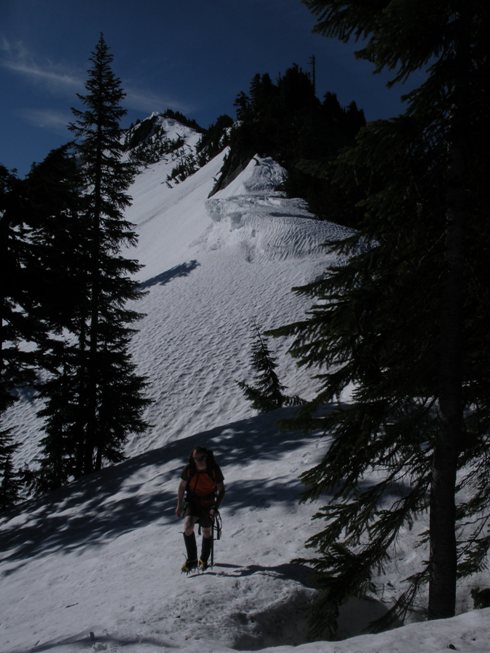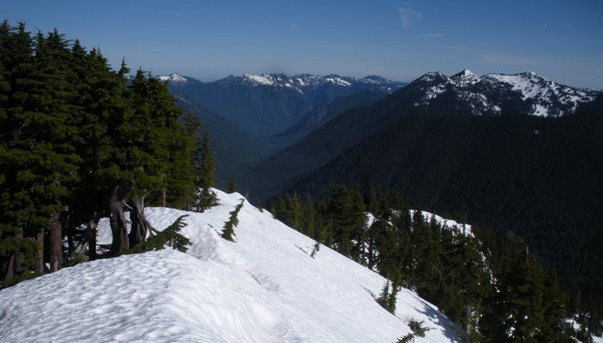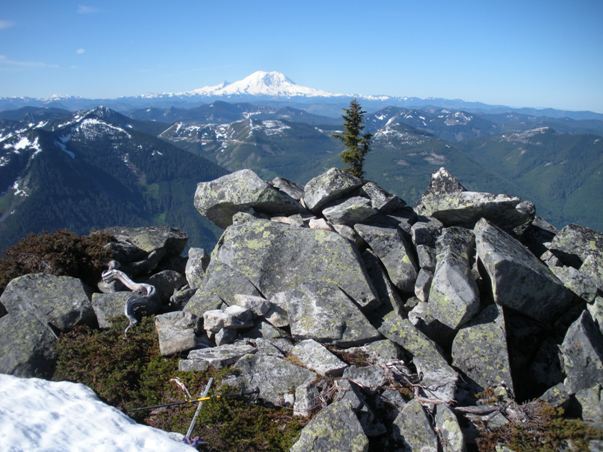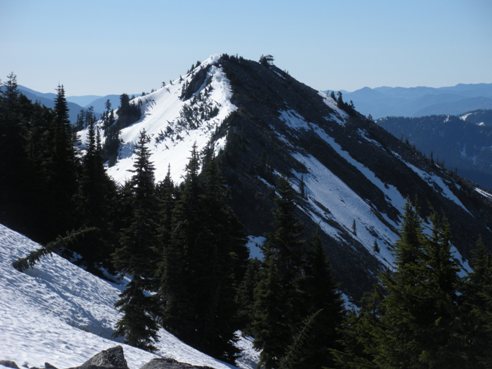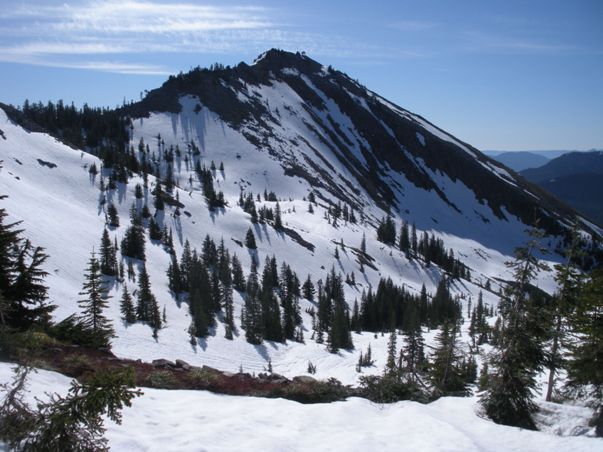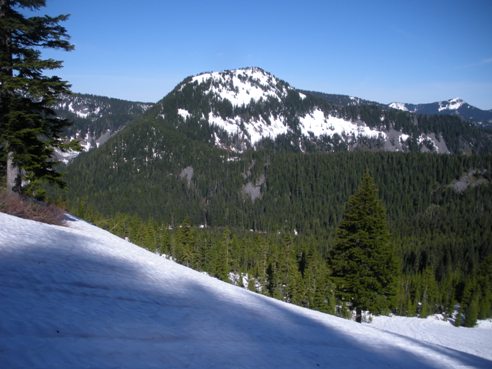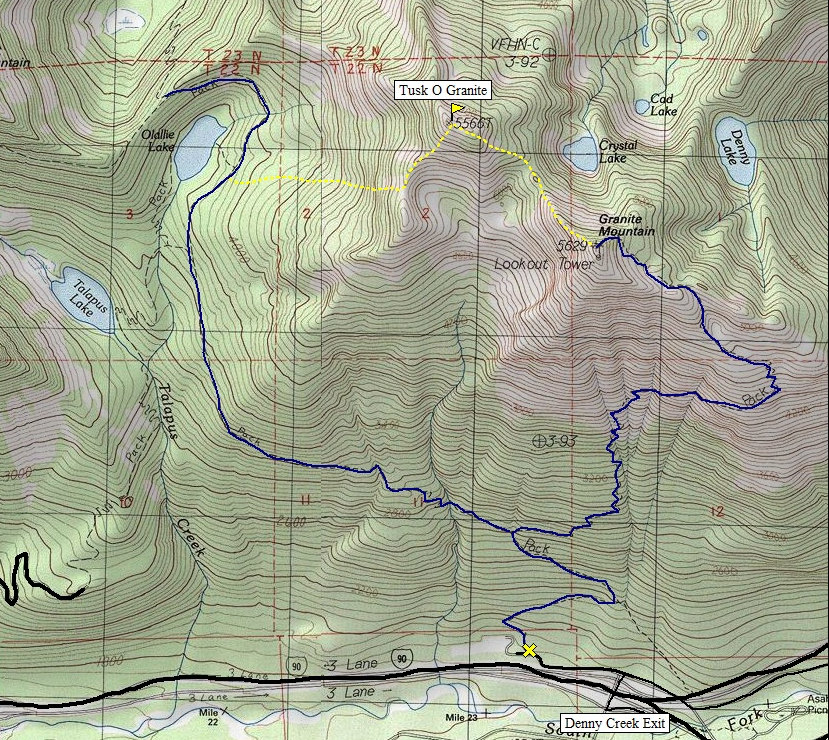 Granite Mountain from the south ridge of Tusk O Granite
Pratt Mountain
Mount Rainier from summit of Tusk O Granite
Granite Mountain west ridge
Looking north from the saddle between Granite and Tusk O Granite
Looking up the west ridge of Granite Mountain
Views
View south from the summit of Granite Mountain
Kaleetan Peak
Tusk O Granite in route from Granite Mountain
Climbing up Granite the direct way to side of avalanche paths
Granite Mountain Lookout
Pratt Lake Trail sign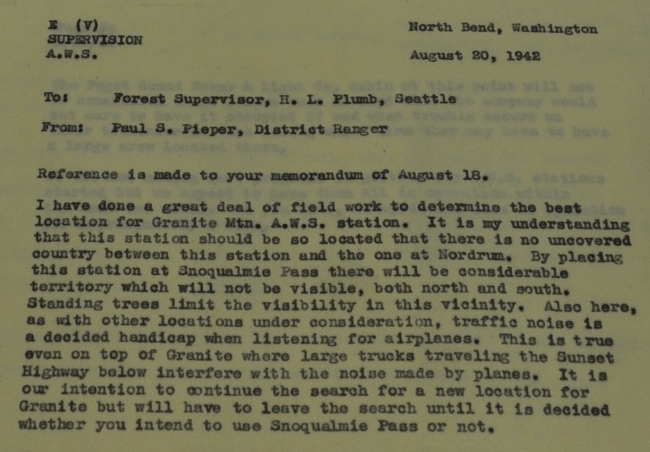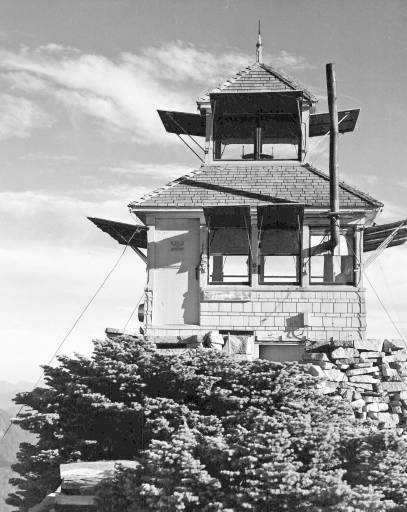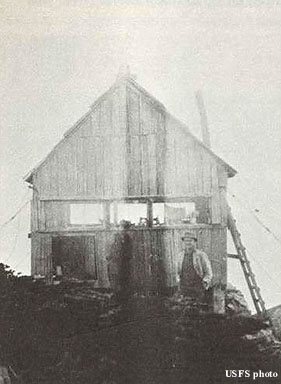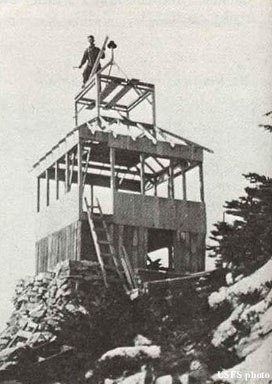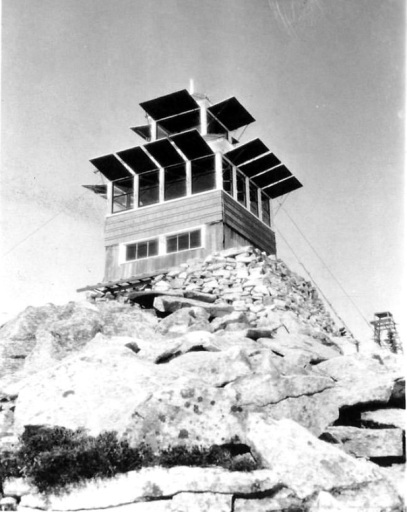 Granite Mountain Lookout 1939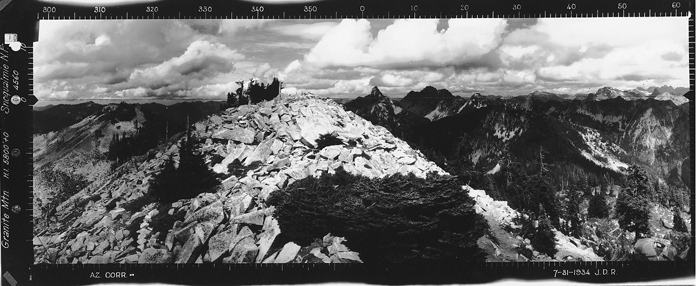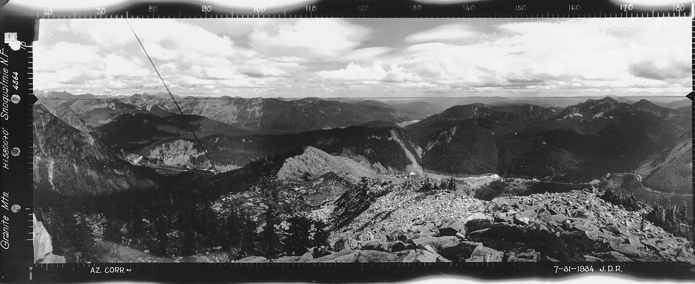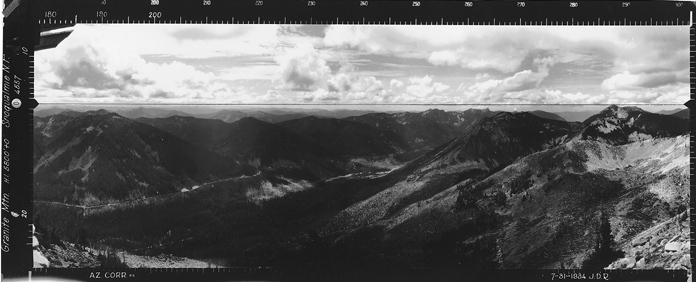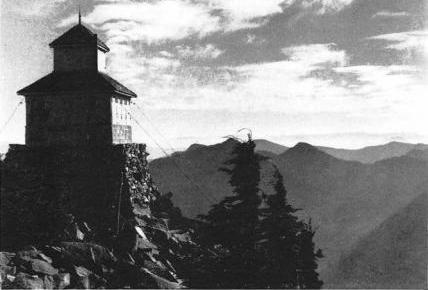 Image by Lawrence Mckinnis 1942
1920
1924
1916 Mountaineers Journal
(1920 Mountaineers Journal)

Supplement panoramic taken in 1934 near the lookout site
Granite Mountain North 7-31-1934
Granite Mountain Southwest 7-31-1934
Granite Mountain Southeast 7-31-1934
Fire Lookout History
One of the earliest lookouts, a 1916 mountaineers journal describes the summit as having a summer forest lookout station there. The Oregonian newspaper made mention of the lookout on August 17, 1917. The summit for sure had a cabin in a 1920 photo. In 1924 an elevated D-6 cupola cabin was constructed. "The material for the new lookout house was cut from regular mill stock by the carpenter prior to packing it to the lookout site. In order to correct a problem of snow blowing into the house, a new product from Weyerhaeuser, Balsam Wool, was used as additional insulation. The shutters were hinged from the top of the window frames, when open, they were propped up by rods creating a sun shade." (Six Twenty-Six) Around 1956, the present 10 foot treated timber L-4 tower was built. Granite Mountain was used during WWII by the Aircraft Warning Service, there are some documents below explaining more about this.