www.willhiteweb.com - Hiking, Climbing and Travel
Tusk O Granite
Named because of its location between Tuscohatchie Lake and Granite Mountain, Tusk O Granite is a small mountain just NW of the popular Granite Mountain on I-90. It can be easily climbed from Granite or make it its own adventure by climbing it from one of many trails around it. Loop trips are also possible.
Access:
Distance: 5+ miles
Summit Elevation: 5,566 feet
Elevation Gain: 4,200+ feet
Access Rating: Paved
The quickest access will be from trails at either exit 45 or exit 47 off Interstate 90.
Route from Granite Mountain:
From the summit, just scramble down the ridge to the saddle between the two peaks, class 2. The route up from the saddle is straightforward. You could also start a off trail climb from high on the Granite Mountain trail before it crosses the avalanche paths. There is a bit of brush at first but the terrain opens once you reach the bowl south of the peak.
Route from Olallie Lake:
From the trail east of Olallie Lake, turn east and go up through woods to the south ridgeline of Tusk O Granite. Gets steep in the woods near the ridgeline.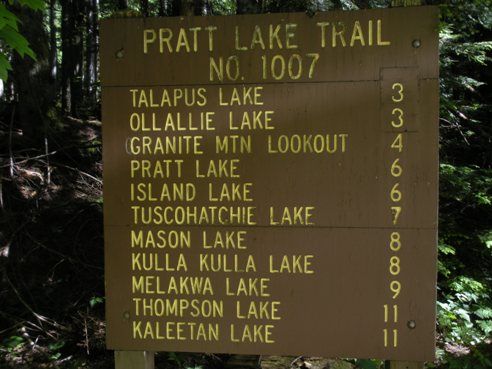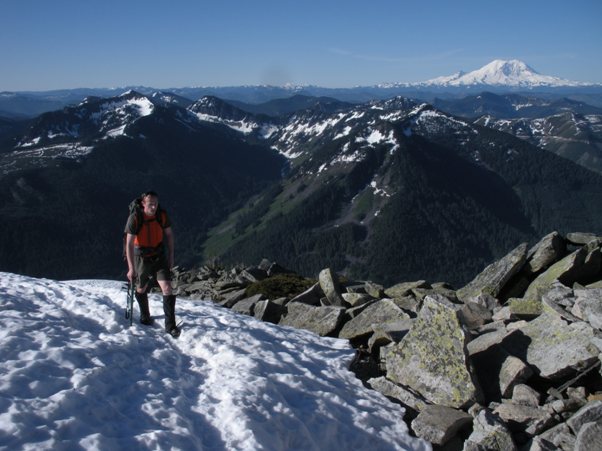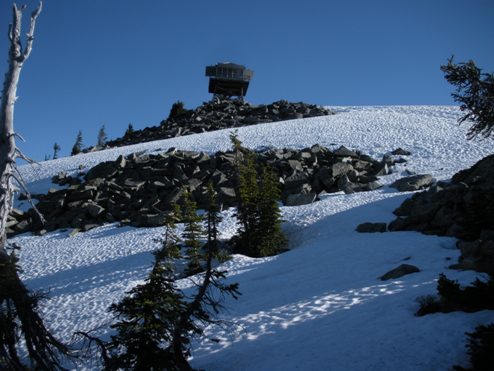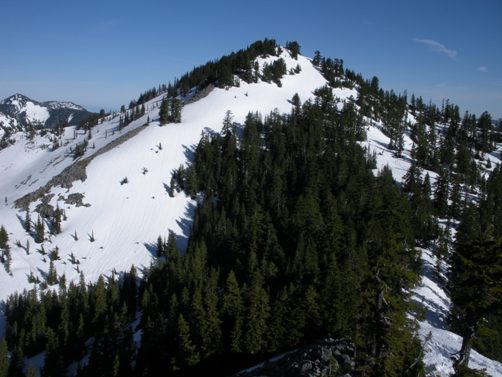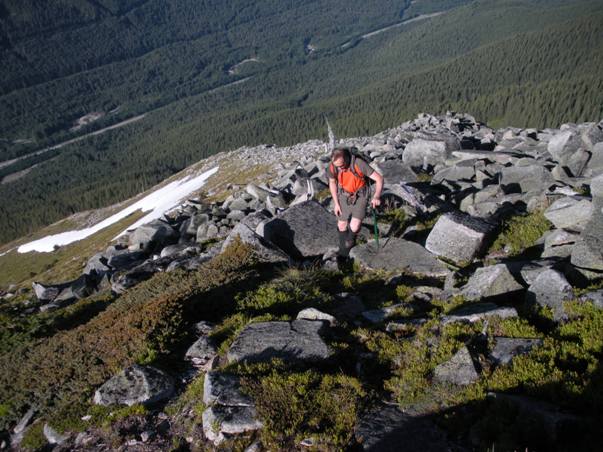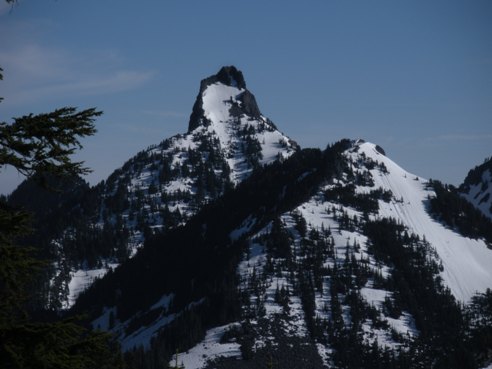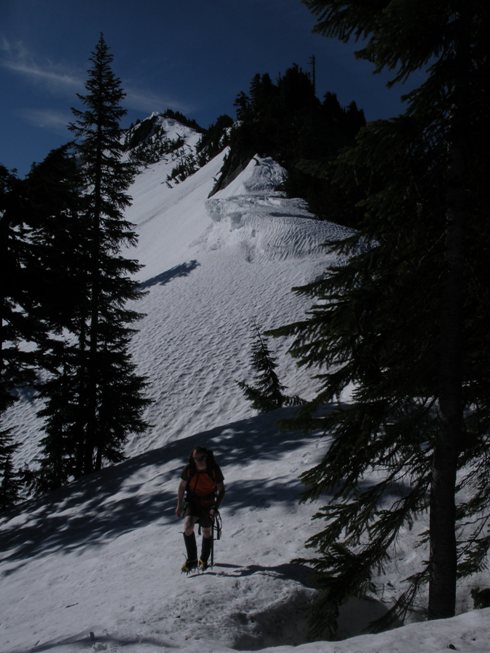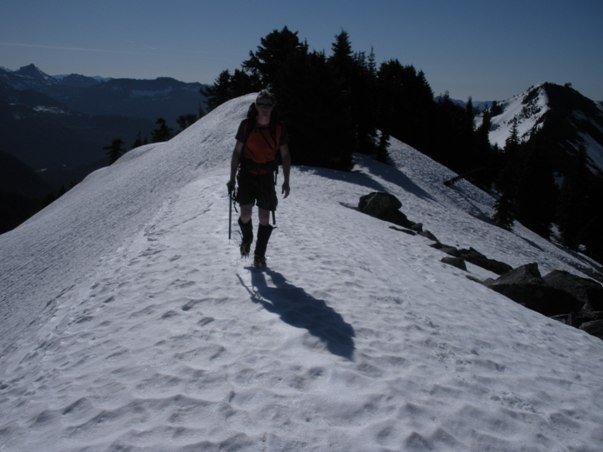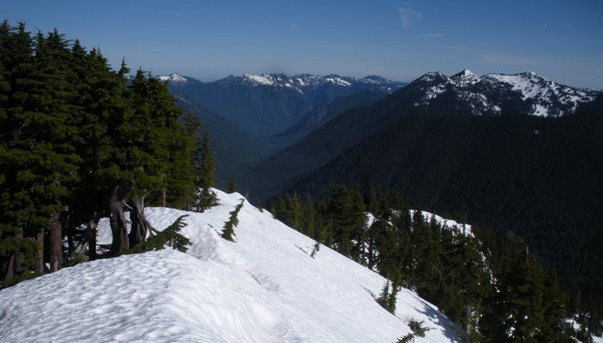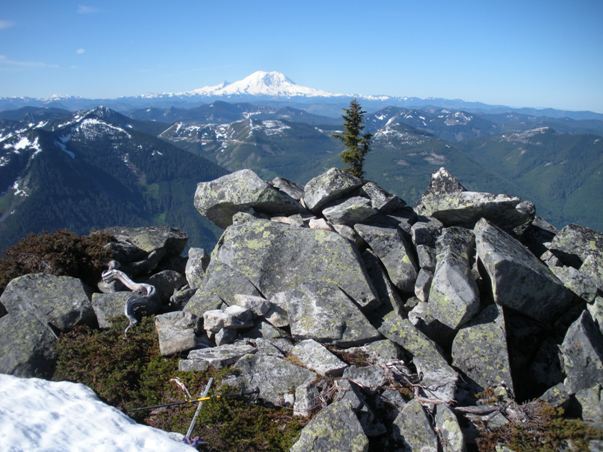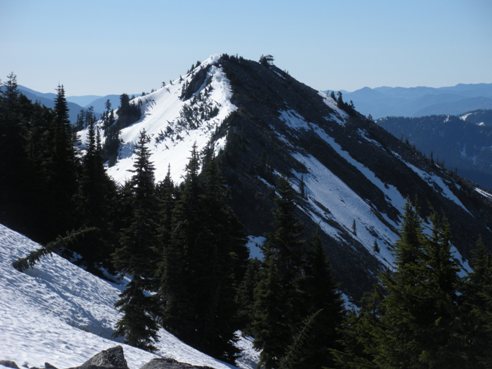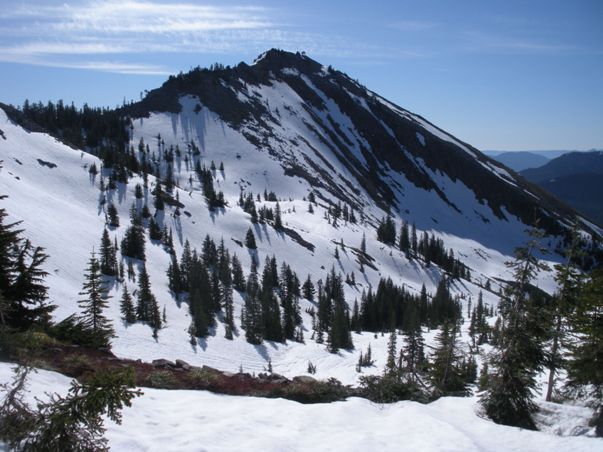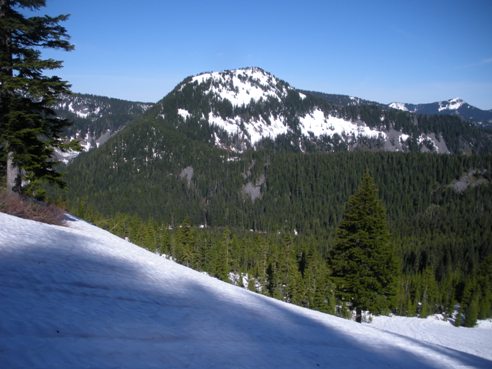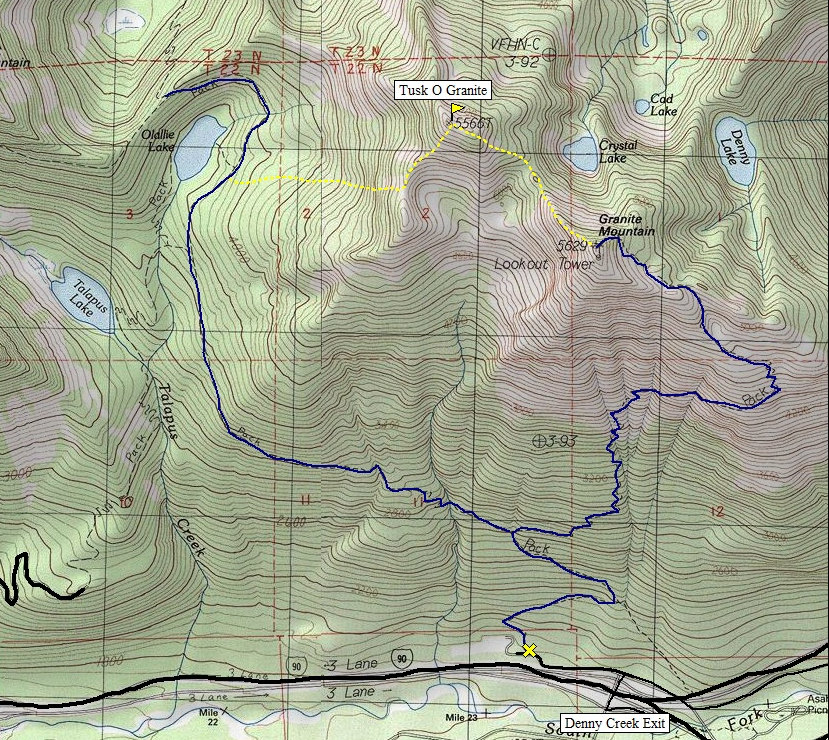 Granite Mountain from the south ridge of Tusk O Granite
Pratt Mountain
Mount Rainier from summit of Tusk O Granite
Granite Mountain west ridge
Looking north from the saddle between Granite and Tusk O Granite
Looking up the west ridge of Granite Mountain
Views
Nearing the summit of Tusk O Granite with Granite in the distance
View south from the summit of Granite Mountain
Kaleetan Peak
Tusk O Granite in route from Granite Mountain
Climbing up Granite the direct way to side of avalanche paths
Granite Mountain Lookout
Pratt Lake Trail sign