www.willhiteweb.com - Hiking, Climbing and Travel
The highest mountain in the Snoqualmie Pass area is simply Snoqualmie Mountain. Somehow, no official trail has ever been built but a long existing climbers trail has been used for years. This mountain is excellent for those wishing to start more off trail adventures.
Snoqualmie Mountain
Distance: 2.5 miles
Elevation Gain: 3,200 feet
Summit Elevation: 6,278 feet
Access Rating: 1
At Snoqualmie Pass take exit 52 the West Summit. Head north 2 miles to the Alpental Ski Area. Park in the main lot where the footbridge is over the river. You should see the well signed Snow Lake Trailhead.
Access:
Around 20 feet to the right of the Snow Lakes trailhead is a blocked dirt road. Walk this road looking for a boot path on the right. After a few hundred yards the climbers trail climbs a steep creek bed. It's not the greatest trail but you should be able to stay on route.
In a mile or so is a junction. Right is to Guye Peak & Cave Ridge. Go left, a bit later pass below a 50 foot waterfall. Soon the trail hits a meadow between Snoqualmie Mountain and Cave Ridge. Look for trail breaking left climbing the ridge up to the summit of Snoqualmie Mountain. Excellent views from this point to the summit.
Route: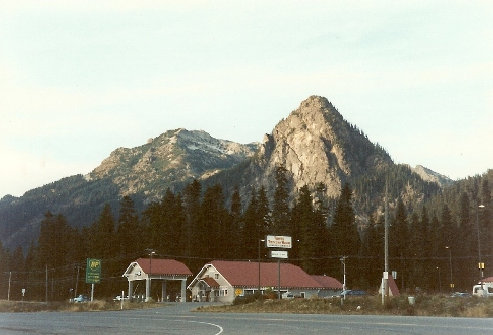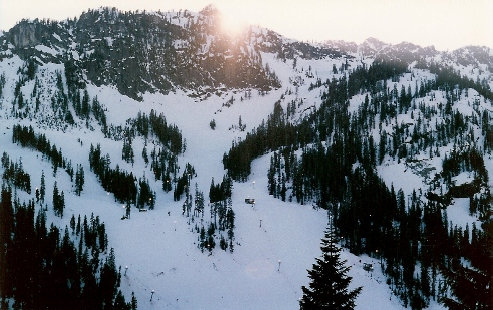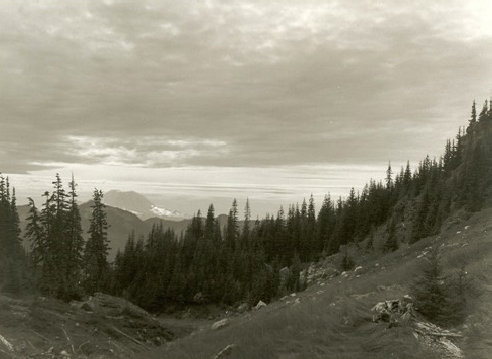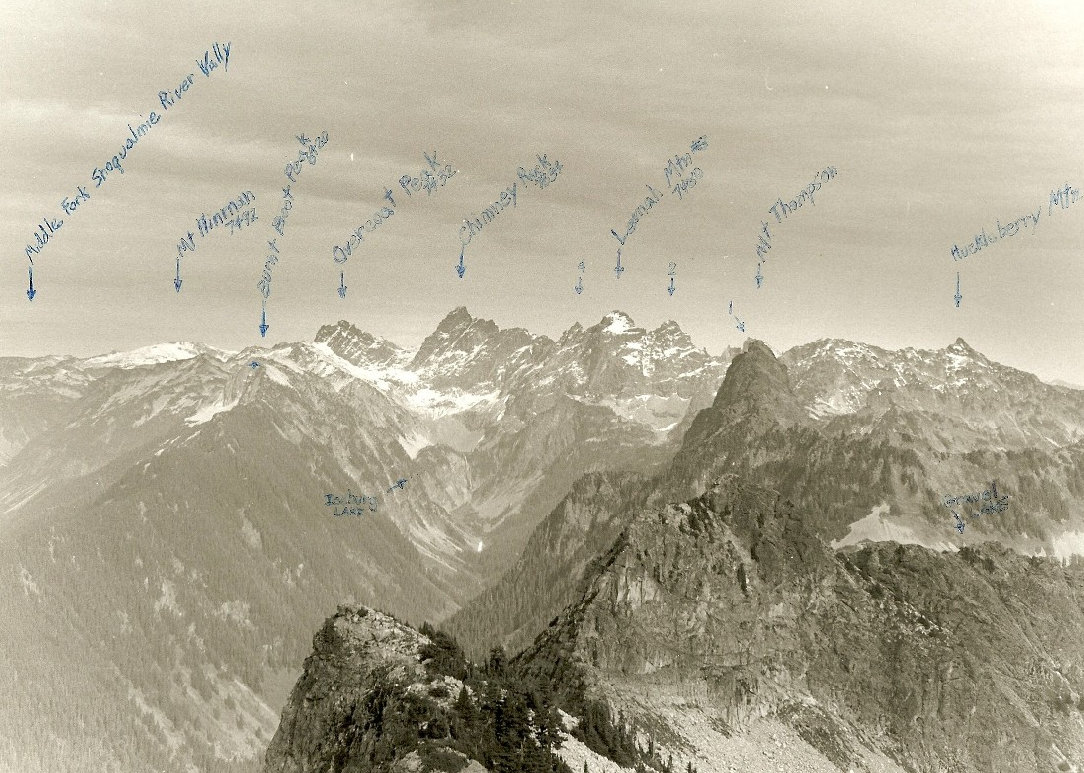 An old photo I took and developed in the dark room at GRCC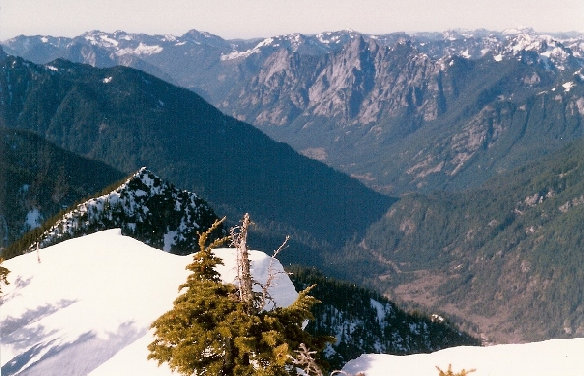 Middle Fork Snoqualmie River
Sunset over Denny Mountain
Snoqualmie Mountain and Guye Peak from Snoqualmie Pass
South to Rainier from where the trail breaks out of the trees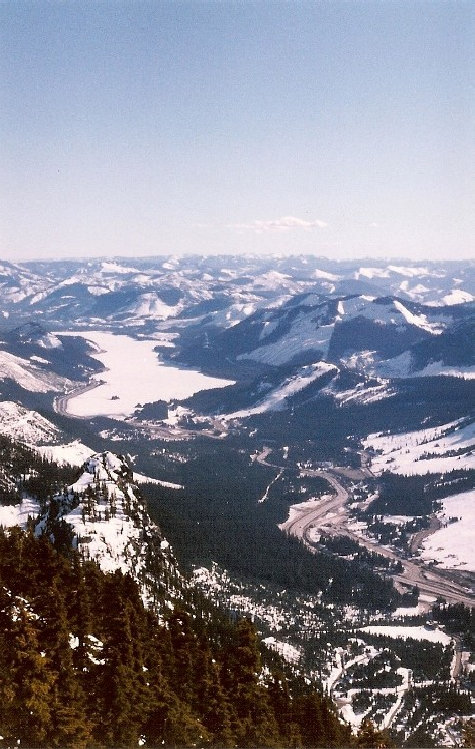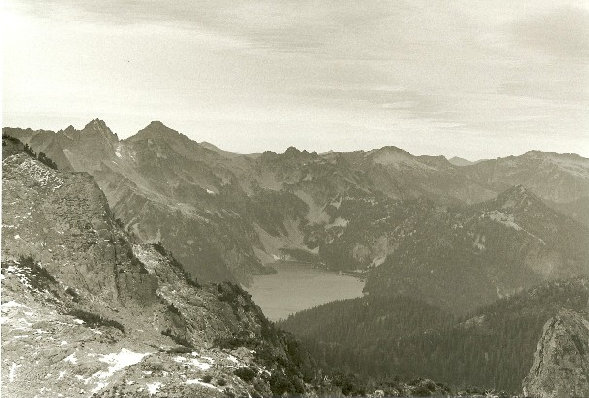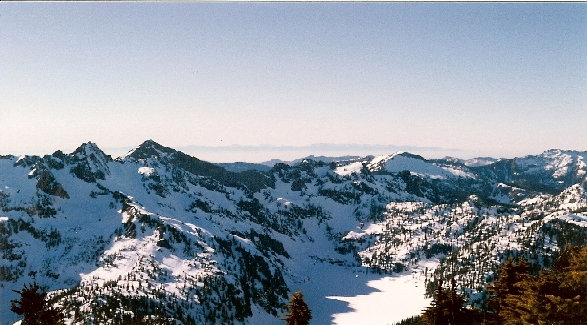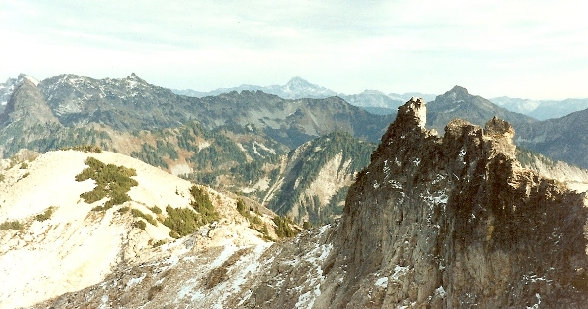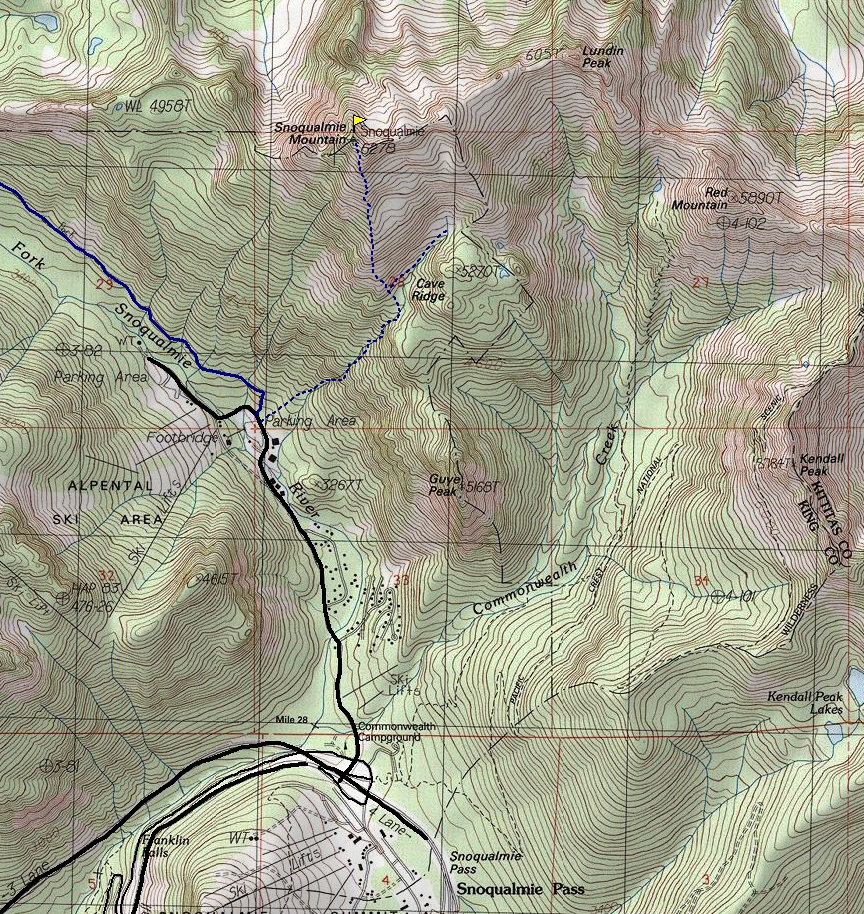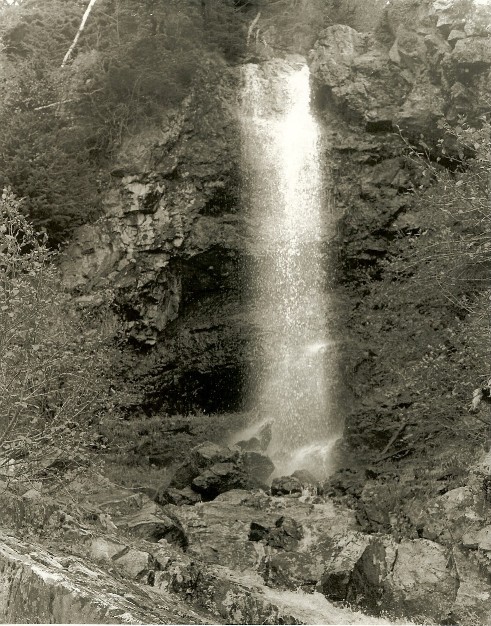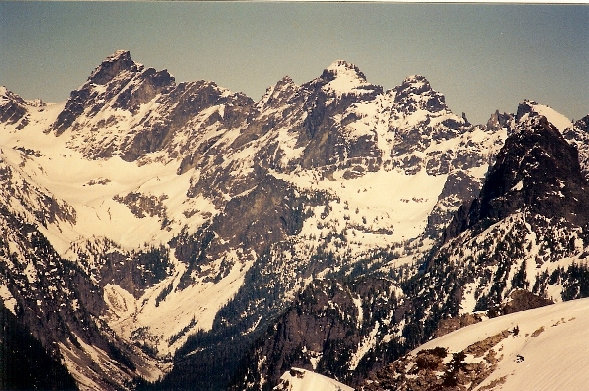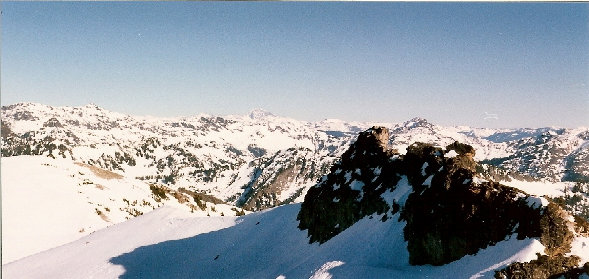 Looking northeast, pic above in summer, pic below in winter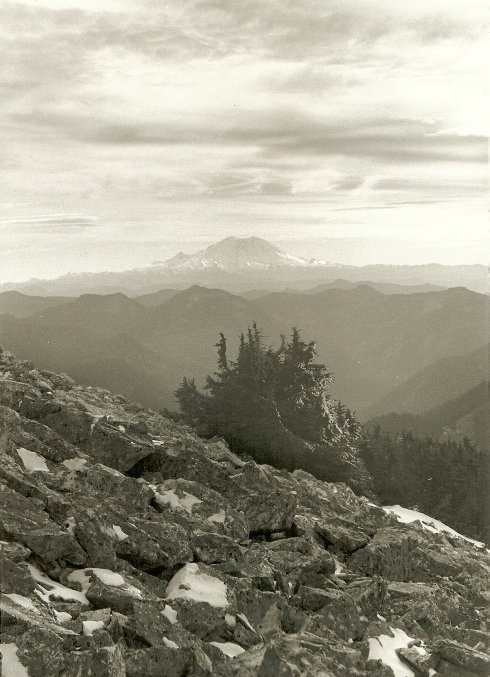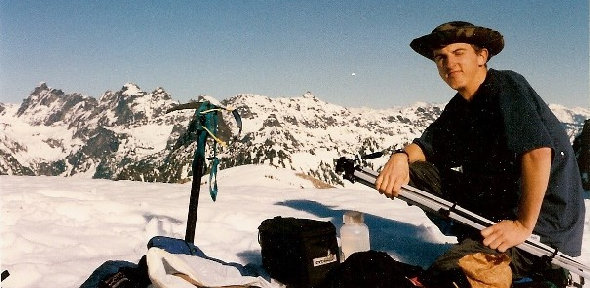 On top
Distant Mount Rainier from the route
The waterfall
Snow Lake
Snow Lake in winter
Lemah Mountain
Keechelus Lake