www.willhiteweb.com - Hiking, Climbing and Travel
Old Dominion Mountain is an easy drive up peak. Even regular cars can be pushed up Old Dominion with enough determination. Old Dominion is the 95th most prominent peak in Washington, located just seven miles east of Colville.
Old Dominion Mountain
Distance: Drive Up
Elevation Gain: 0 feet
Summit Elevation: 5,773 feet
At the east end of Colville on Hwy 20, take the Colville-Aladdin road north to a right turn on Northport Road. Follow it to Threeforks and another right turn onto the S Fork Mill Creek Road. In a few miles, look for a wide Forest Road on the south side, possibly number 9411. Follow as shown on the map below.
Getting There: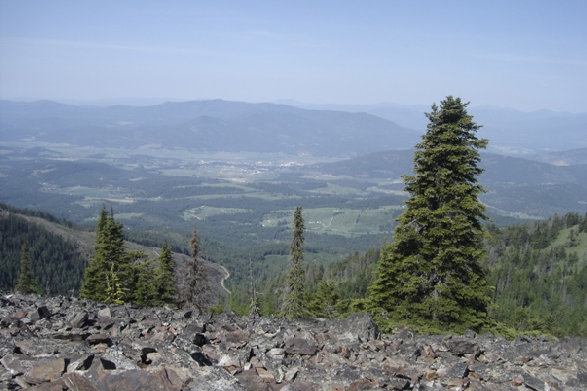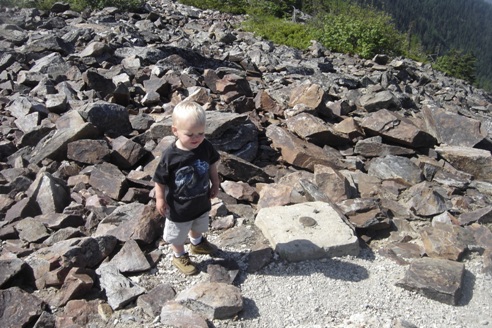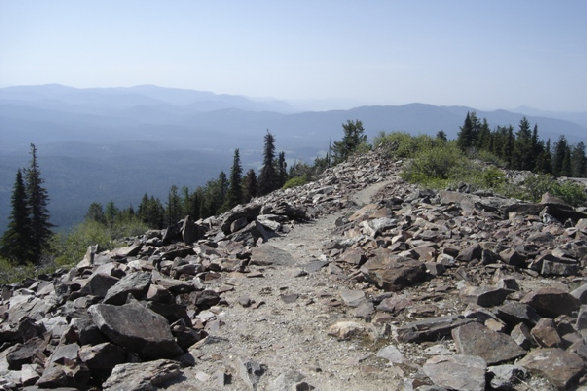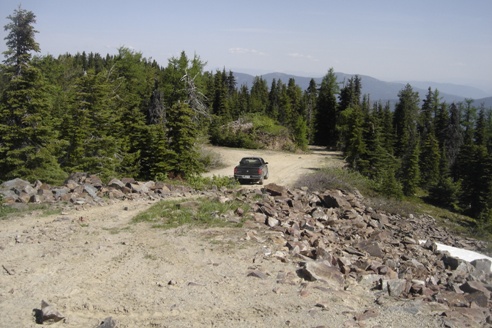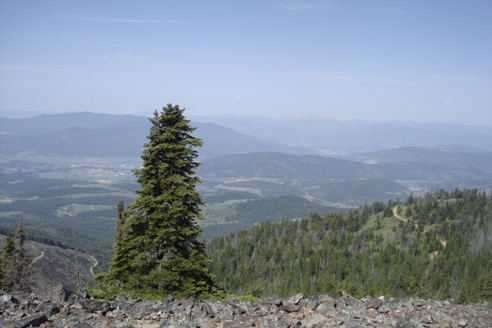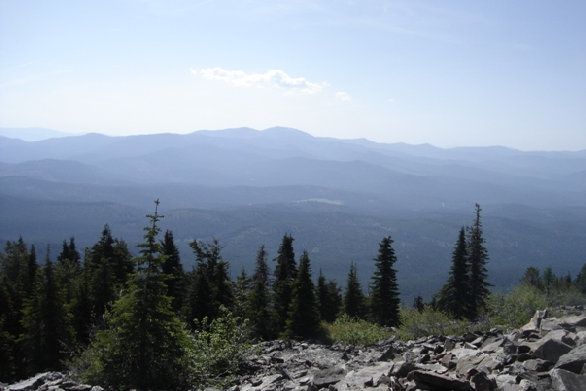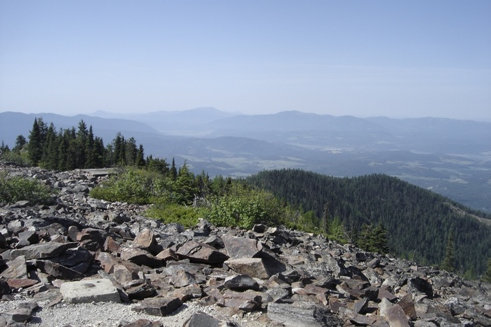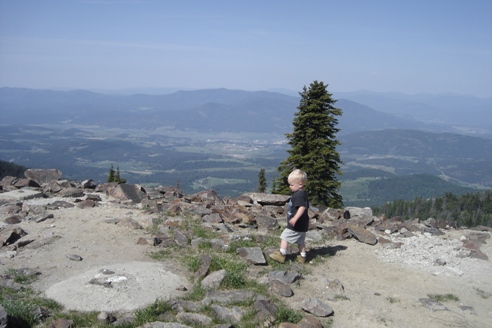 The short trail up to the summit
Parking area at the summit
Summit Benchmark
Summit Benchmark and view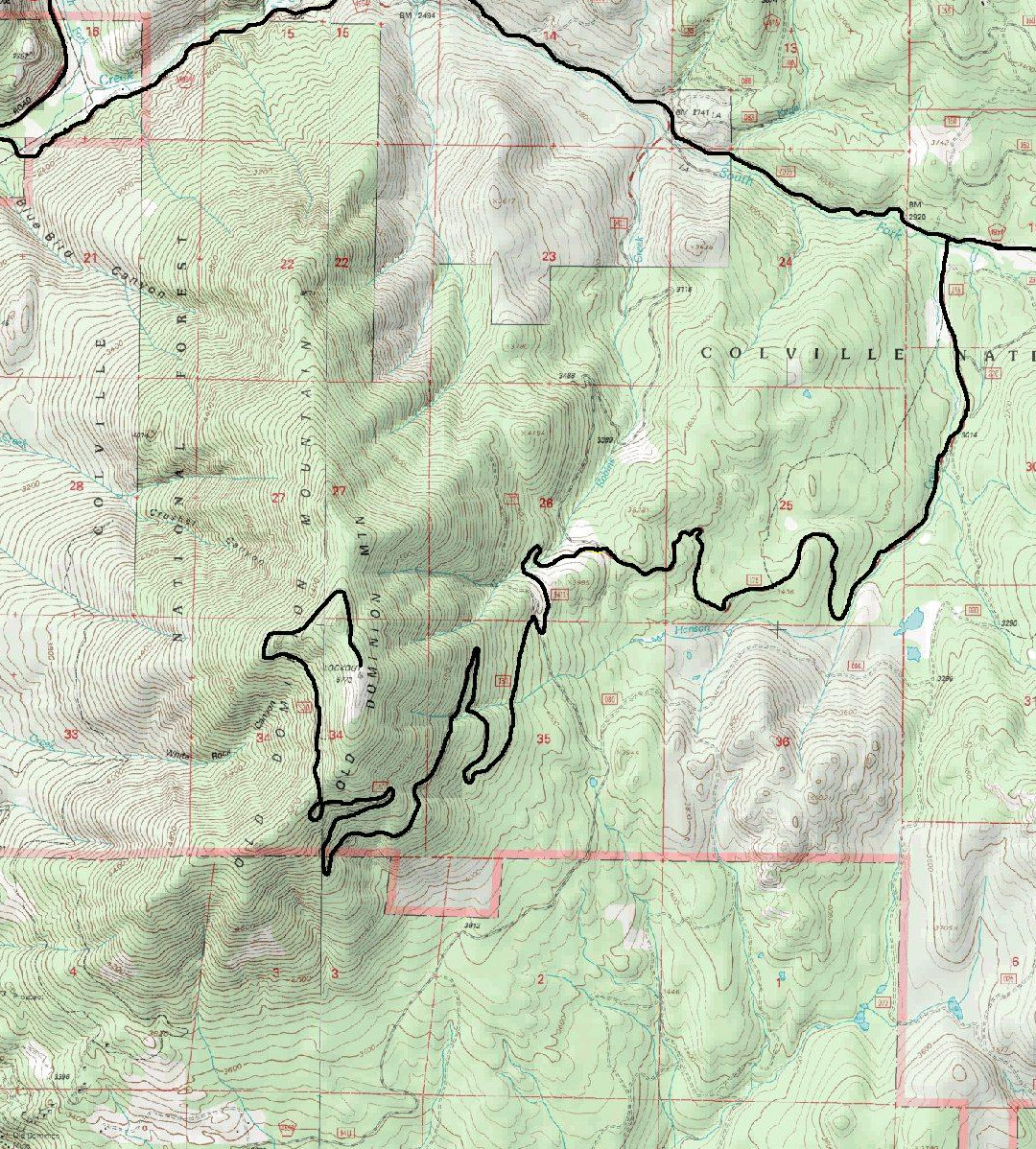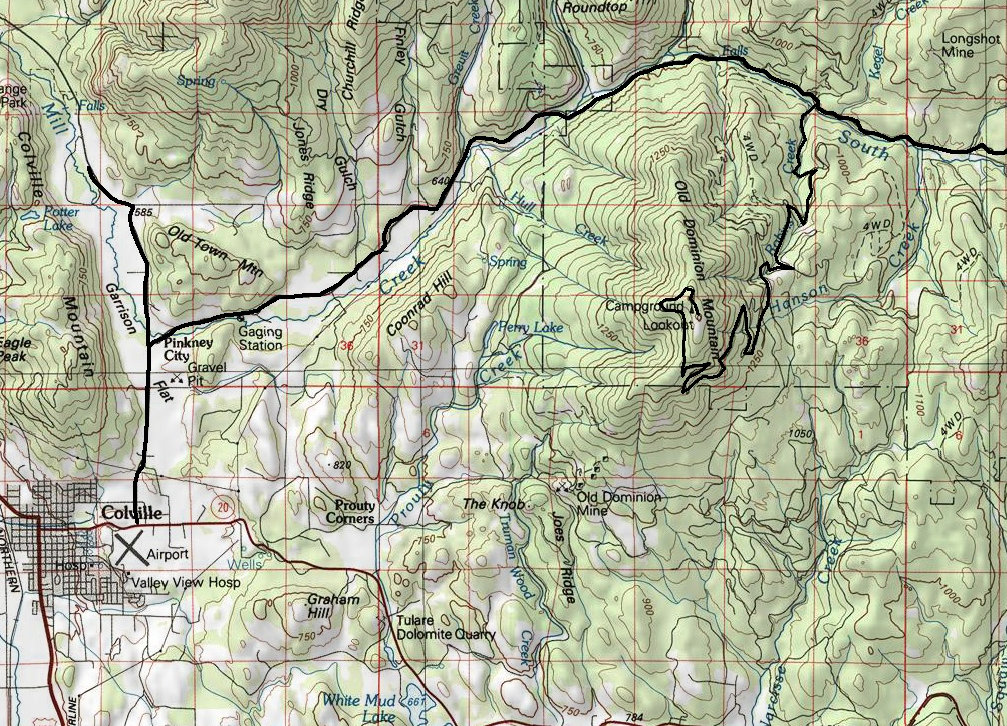 Looking down at Colville
View to the south
View to the west
View to the southeast...and I believe that is Calispell Peak