Located between the Sultan and Skykomish River Valleys, Mount Stickney is a prominent and noticeable peak while driving highway 2 eastbound. Getting to the top requires a bit of route finding, bringing the right gear and some extra push for the first 4 miles. You'll be either walking, biking, skiing or snowshoeing to get yourself to the good stuff. Because of the low elevation start and it's western location in the Cascades, Mount Stickney makes for a good winter ascent. According to the Cascade Alpine Guide, Stickney was first named Prospect Mountain but later dedicated to a prospector who spent years on nearby claims. It is said he went to Alaska in 1898 and was later killed by wolves.
Take Highway 2 east from Monroe to Sultan, then a left turn on the Sultan Basin Road (a traffic light east of town center). Follow the Sultan Basin Road for 11.5 miles, then turn right on Olney Creek logging road until it becomes impassable, usually within a half mile. In 2009 the Sultan Basin Road was barricaded just 0.1 mile before the pavement ends, about 10.1 miles from Hwy 2. I believe it was reopened by 2010. Check conditions before heading out.
Mount Stickney
Distance: 6 miles
Elevation Gain: 3,500 feet
Summit Elevation: 5,300 feet
Access rating: Level 2
www.WillhiteWeb.com: Hiking, climbing and travel

Access:
NW Ridge Route:
Here are the route directions according to the Cascade Alpine Guide, they are good. In winter, it's straightforward following the topography on the map. Hike the roadway about 200 yds past the ridge saddle, then turn onto a forest path to a crest; then along the ridge until the path fades at about 4200 ft. Continue SE to a pond NE of point 4875, then hike SE to the crest of another ridge. Traverse on an open slope SE and S into the rocky summit basin. Scramble a talus/dirt slope to the summit ridge, then follow the crest E to a small plateau. Walk or scoot across a short exposed ridge section to teh summit hump; walk to the top." In winter, most groups rope up for the gulley to reach the summit ridge.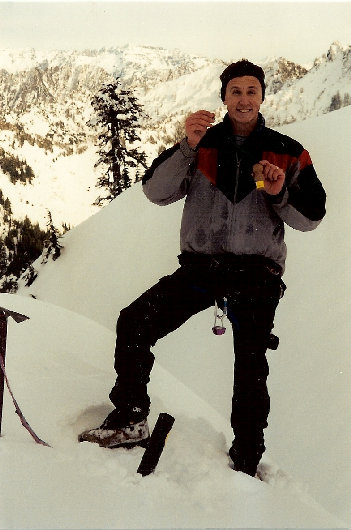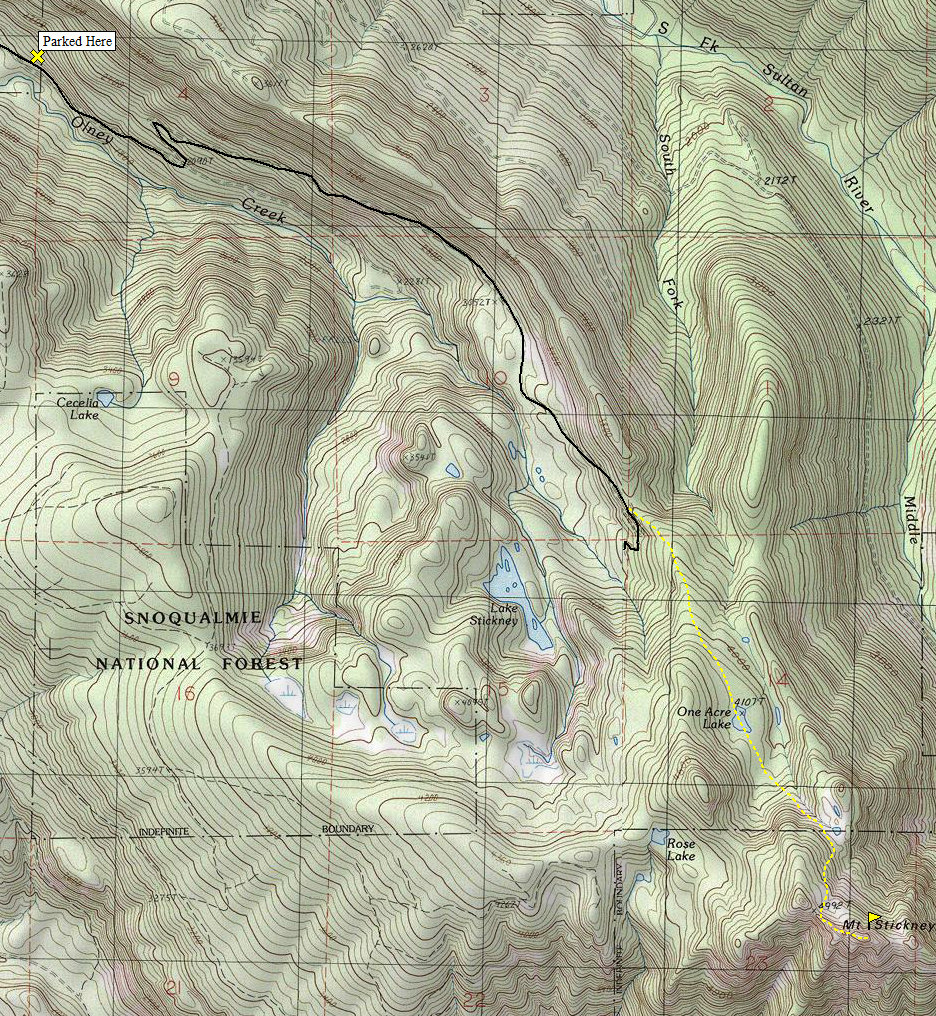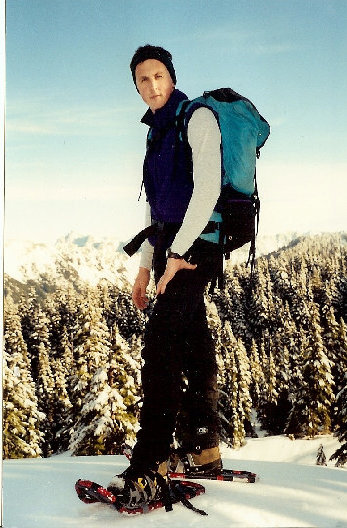 A few shots for my brother who joined us on this trip. He would often put on a firework show, this one was because it was New Years Day.
The Monte Cristo peaks with Glacier Peak in the distance
North to Big Four Mountain in the center
The first views of the final route up to the summit
Taking a break before the last section of snow before the top
Crossing One Acre Lake
Getting higher, out of the trees
Looking east to Mount Baring
Looking West to Puget Sound