www.willhiteweb.com - Hiking, Climbing and Travel
Mount Baring is most known for it's huge north face. Camping at Barkley Lake below the wall, you strain your neck looking up at it. What appears to be an unclimbable mountain for most of us mortals has a secret scramble route up the back side. Most of this route is in the trees so views aren't attained until the summit. But, I regret going in bad weather as the view down the north face would have been spectacular.
Mount Baring
Distance: 2 miles
Elevation Gain: 3,700 feet
Summit Elevation: 6,125 feet
Take US Hwy 2 East of Monroe to the town of Baring and turn North on road 6024. Cross the railroad tracks and follow the gravel road 4 1/2 miles to the trailhead for Barkley Lake.
Getting There:
Route:
Instead of taking the trail, look for an old abandoned logging road continuing up from the parking lot. Follow it to a creek crossing and find a climbers path heading up the right side of the creek. This path will cross to the left side then back to the right side of the creek. Further up it's possible the trail will be lost as many hit snow here and there are fewer boots on the ground. Hit the ridge at 4,000 feet. Follow the ridge in the woods until cliffs, traverse below on the south, then up and over another ridge to get into the basin. Once there, the route is open and obvious climbing toward the saddle between the north and south peaks. Once at the Col, continue up to the summit. Class 3.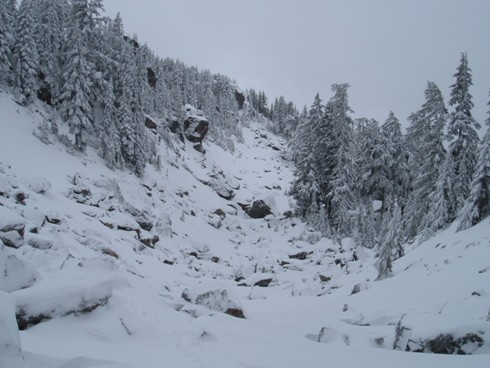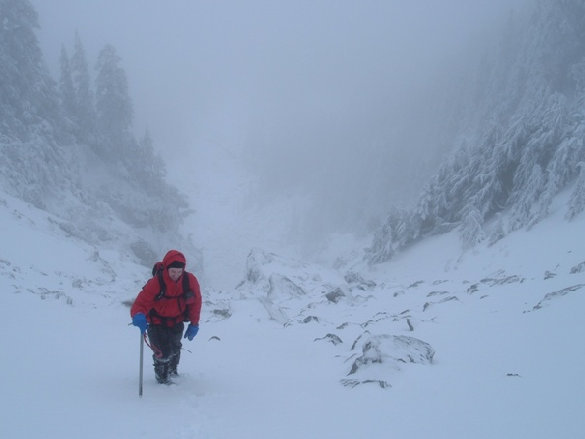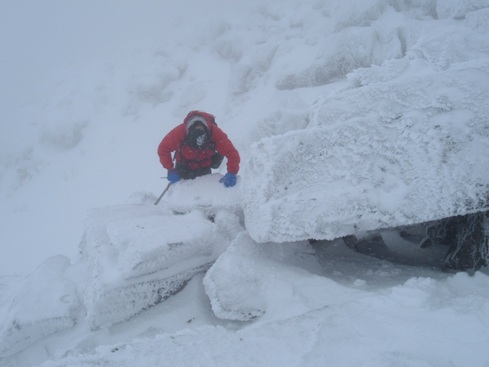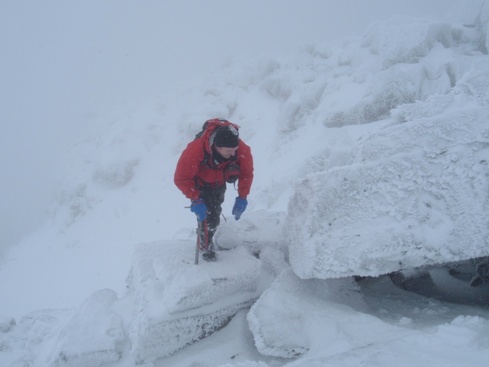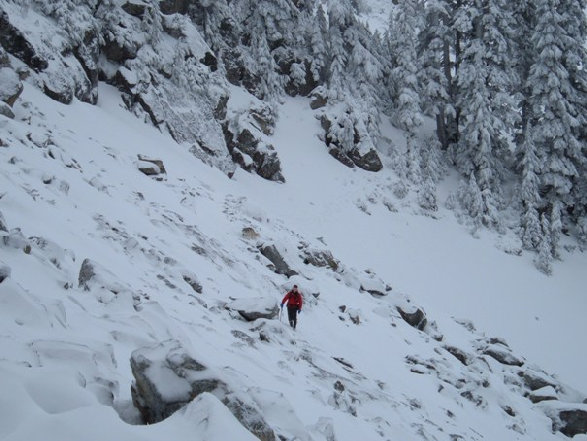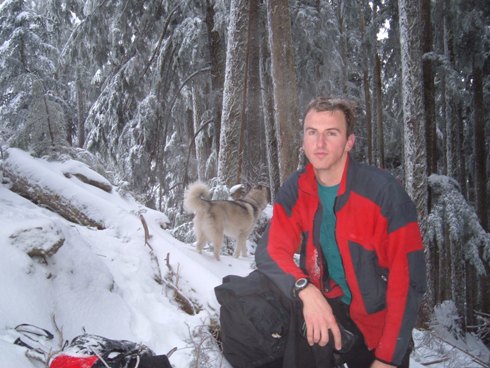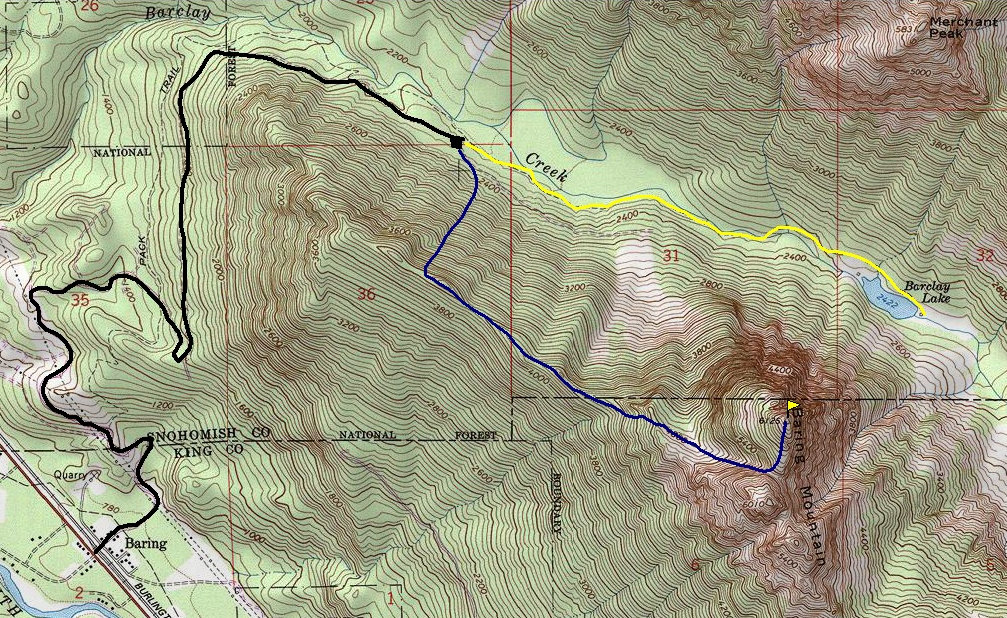 Just below the summit
Just below the summit
Just hitting the ridge
Around 4800 feet, after crossing the ridge that goes into the basin
Climbing up to the col
The upper basin