With a name like Low Mountain, don't expect too much. Compared to all the peaks surrounding Low, it truly is the runt of the group. What Low has going for it is it's winter accessibility. Being right off the I-90 corridor, it's close for many and chances are somebody has stomped down the beginning of the route. Somehow Low Mountain makes it in at #72 on the Home Court List. You won't see it on any other lists that I am aware of.
Take I-90 east from Seattle to the last exit (Denny Creek Exit) before Snoqualmie Pass. On the north side of the highway, take the Denny Creek Road between the divided highway as far as they have plowed it. Park there.
Low Mountain
Distance: 2 miles
Elevation Gain: 3,300 feet
Summit Elevation: 5,420 feet
Access rating: Level 1
www.WillhiteWeb.com: Your online resource for hiking, climbing and travel

Access:
Winter Route:
Walk the snow covered road to the summer trailhead. This could be from 1 to 3 miles of hiking. It's likely the road will be well packed down from others. Hike the trail to 2600 feet, then snowshoe west toward Denny Lake. Pick a spot to start climbing up, either the first ridge or the far ridge closer to Denny Lake. There are some pretty open slopes to avoid between the two. At times, the route gets quite steep. You'll need your ice axe. Around 4200 feet the angle backs off but the climbing continues until the east trending ridge is reached. Follow the ridge to the north-south ridge proper. Follow it northwest, picking the best side for walking. One 30 meter section is quite narrow on top. 4.5 hours up.

Summer Route:
The easiest route in summer would be to hike the Denny Creek Trail toward Melakwa Lake. At Hemlock Pass, turn south and climb the mostly forested north ridge of Low Mountain.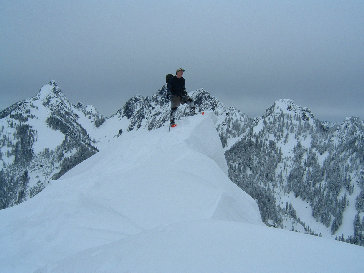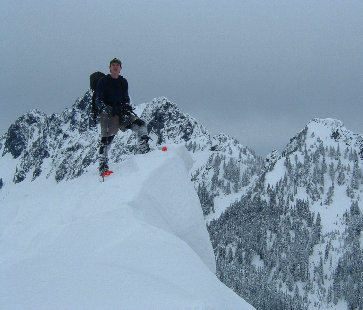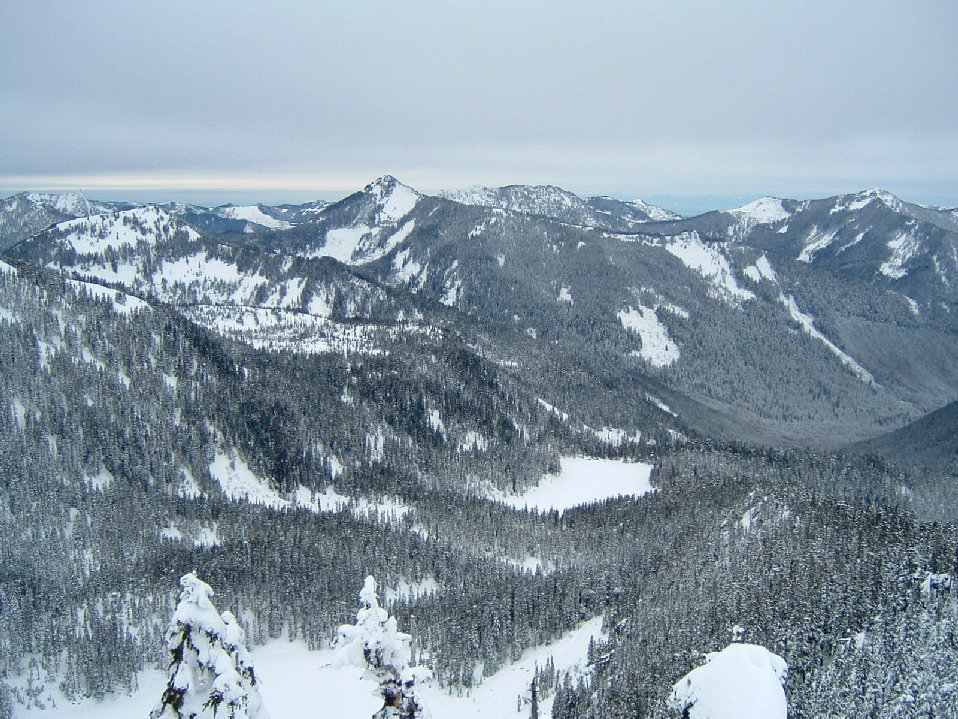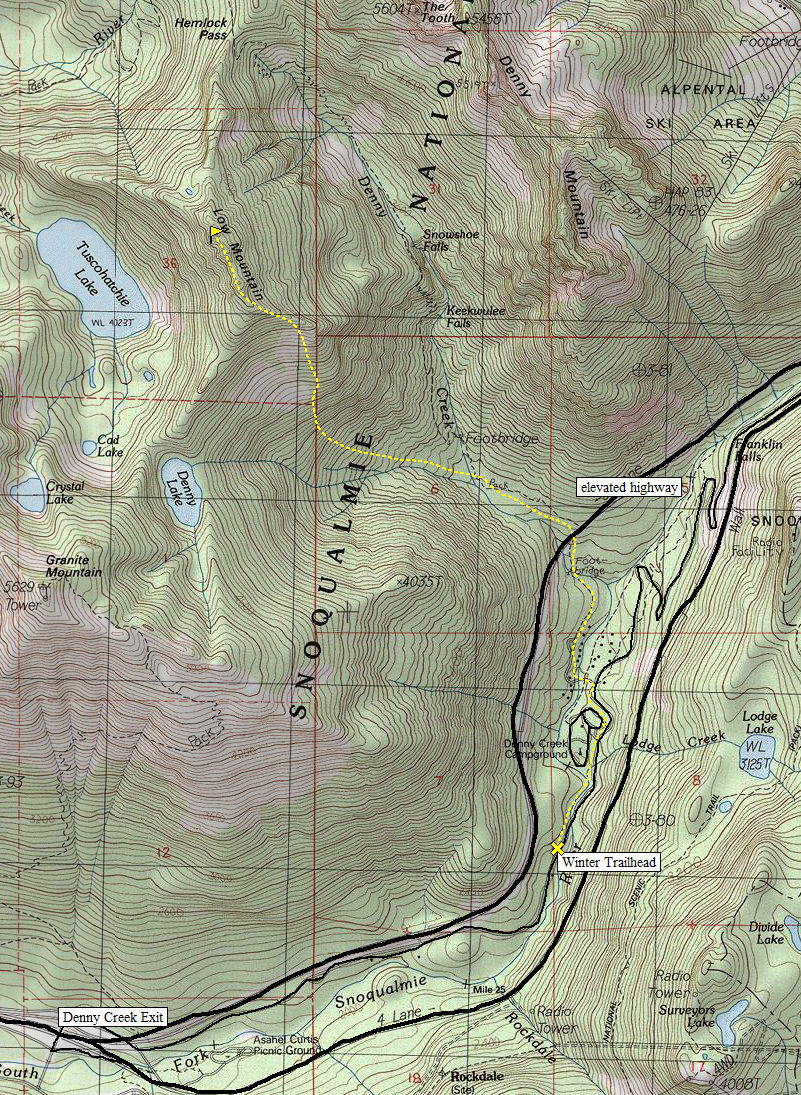 Stefan on the summit of Low Mountain
Stefan on the summit of Low Mountain
View west from the summit of Low Mountain