www.willhiteweb.com - Hiking, Climbing and Travel
Just to the east of the City of Chelan is Deer Butte. This small mountain is much less popular than Chelan Butte on the west side of town. Deer Butte is still a nice little hike though if you are in Chelan and looking to do a little walk. I'm not sure of the ownership of the mountain, I've been there twice with no signs or gates but it seemed there was no guarantee that is still the case as conditions change. Many developments are reaching the area.
Deer Butte
Distance: 2.5 miles or less
Elevation Gain: 400 feet + 200 on return
Summit Elevation: 3,219 feet
See the map below. There are 2 access points on the Cagle Gulch Road to get to the pass where you start going south. I believe this is a county maintained road.
Getting There:
Route:
It's about 2.5 miles if you park from the county road. You may be able to drive further if there are no gates. Notice there is a 200 foot drop in the route you'll need to hike back up. There is not a trail for this small drop section but the terrain is open and game trails are there. An old road goes up to the summit.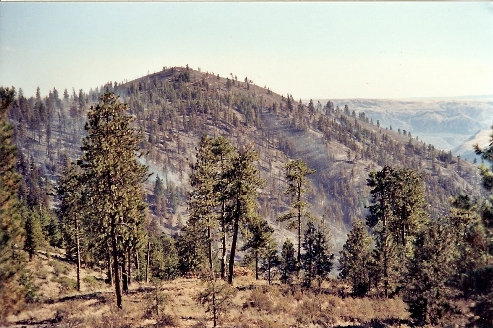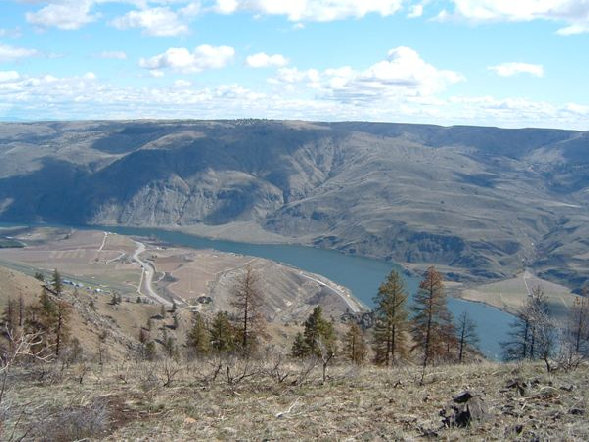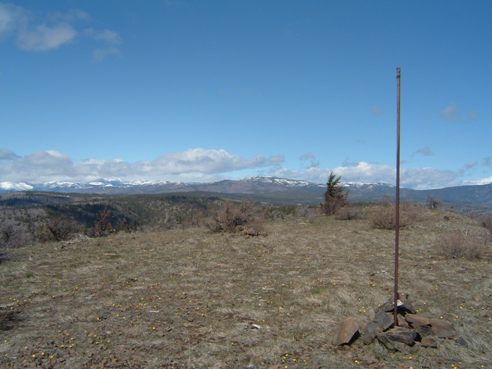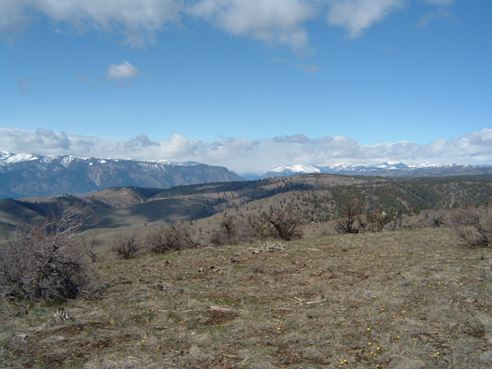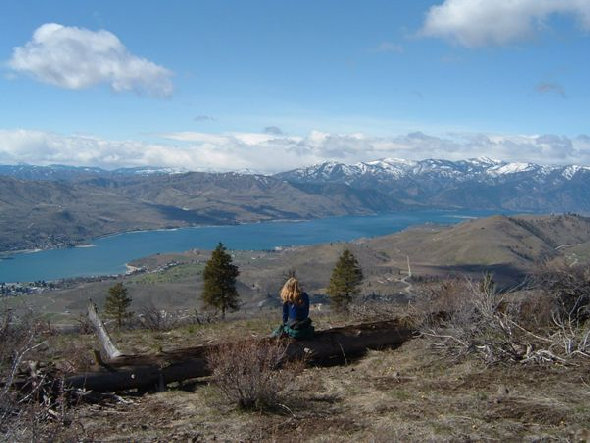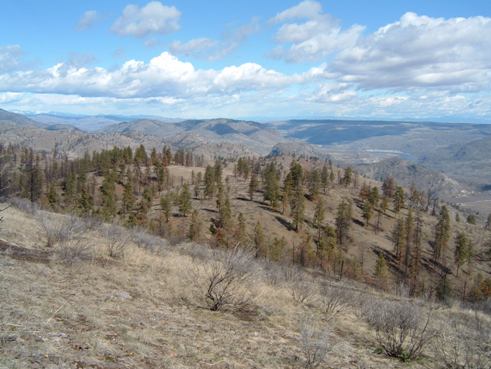 Looking southeast down on the Columbia River
Lake Chelan
A few years before I climbed it, I took this picture while fighting a forest fire on its slopes
Looking northeast from the summit
The summit marker
Looking north