www.willhiteweb.com - Hiking, Climbing and Travel
This 5 peak loop trip combines several trails with short off trail scrambles for a fantastic day in the mountains. With this trip, you can grab 4 "Home Court" peaks in one hike. The location is a cluster of peaks between Kachees Lake and Cle Elum Lake. All five peaks are walk ups or easy class 2 scrambles.
Kachess Ridge, Hard Knox, French Cabin Mountain
Distance: 10+ miles
Elevation Gain for the loop: 3,800+ feet
Summit Elevations: 5,860, 5,525, 5,724, 5,580, 5,498 feet
Access Rating: 2
From I-90 get off at Exit 80 & pass through the towns of Roslyn and Ronald. 12 miles past downtown Roslyn, just past the end of Cle Elum Lake, turn left on French Cabin Creek Road #4308 and drive about 7 miles to the trailhead for Trail #1305. The road may be rough and brushy as you approach the trailhead.
Access:
The trail climbs west up to French Cabin Basin before turning south. Look for a trail heading up to the saddle between Hard Knox and Kachess Ridge. At the saddle is a road coming up from the lake. There is a climbers trail up the hillside to the summit area of Hard Knox, where a short scramble leads to the top. Return back to the basin and head south on the Kachess Ridge Trail as it climbs to a pass. Start your traverse as shown on the map to the ridge then summit of Kachess Ridge. For the next peak, drop back down and follow the trails as shown to just below the summit of French Cabin - West Peak. A steep scramble to the summit, then return to trail and hike east, going over the South Peak (which has under 300' prom). Take trail to just below summit of the North Peak. After this summit, return a bit back and drop down where ever looks best to the logging road on the west side. Follow the logging road back to the trailhead.
Route:
Kachess Ridge from logging road on way back to trailhead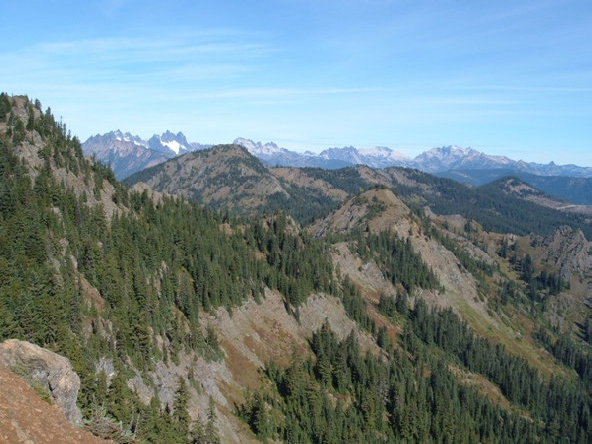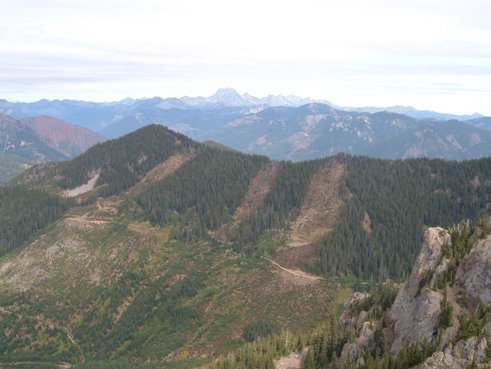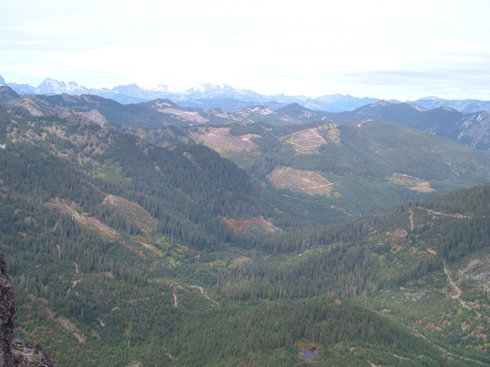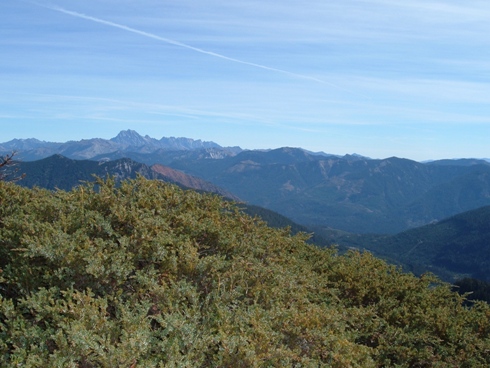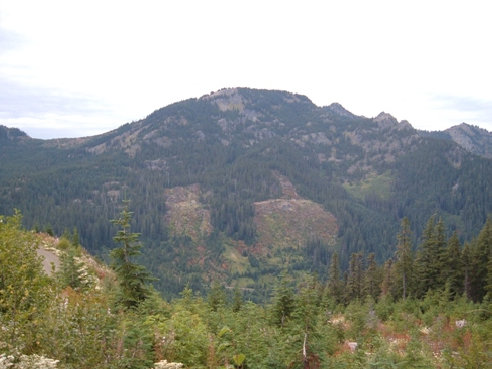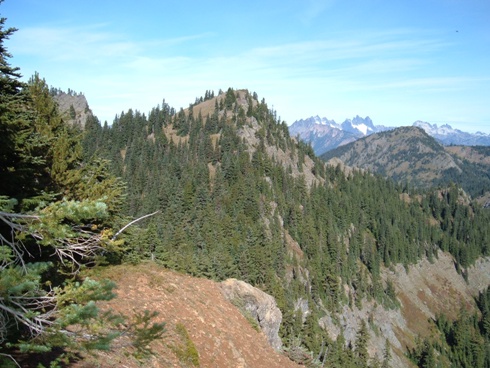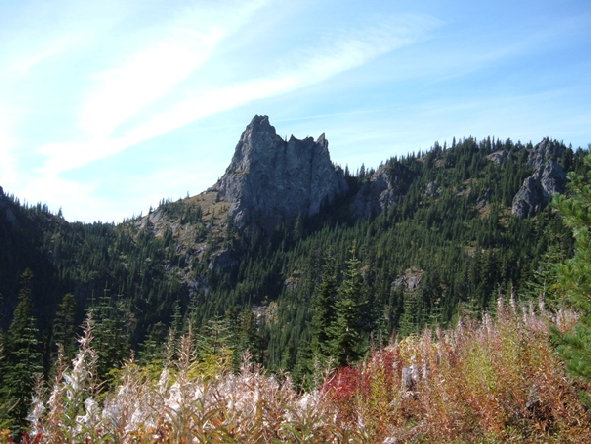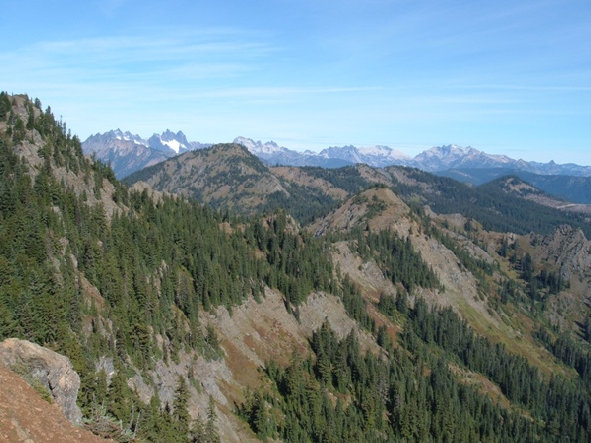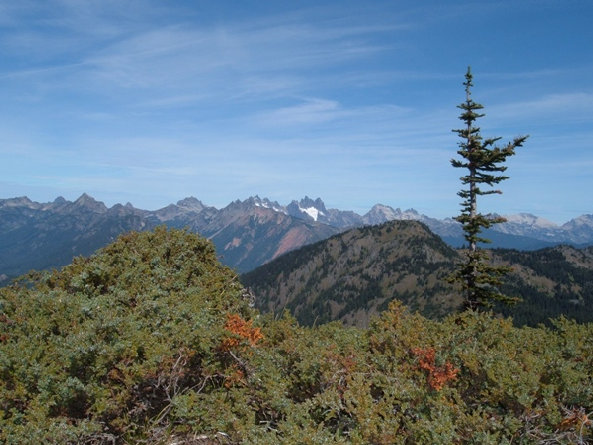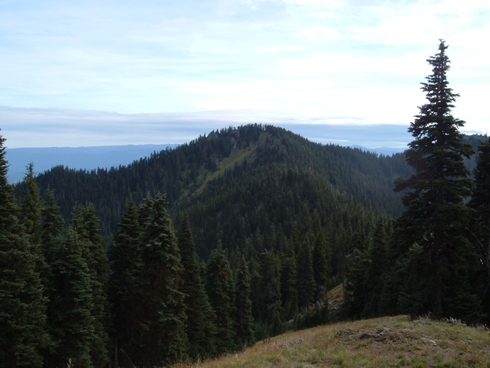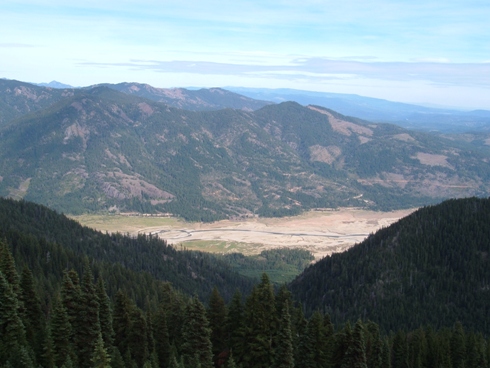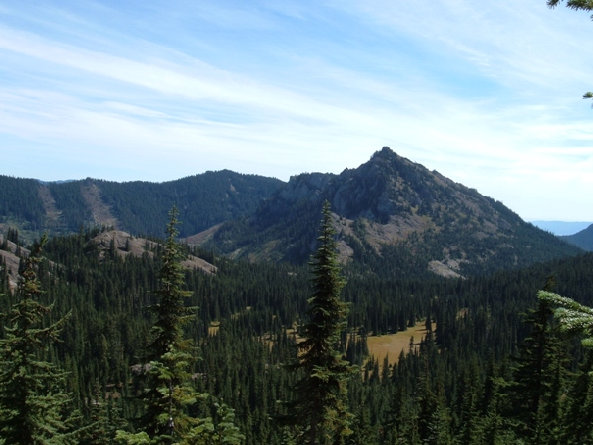 French Cabin Mountain - North Peak
Rock spire in route to Kachess Ridge
View east to Mount Stuart
Hard Knox from French Cabin Mountain area
French Cabin Mountain - South Peak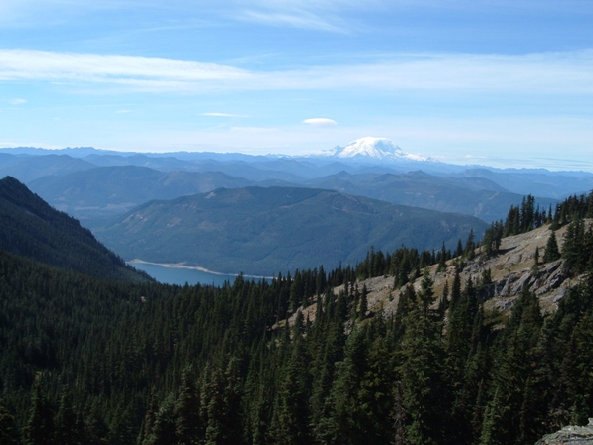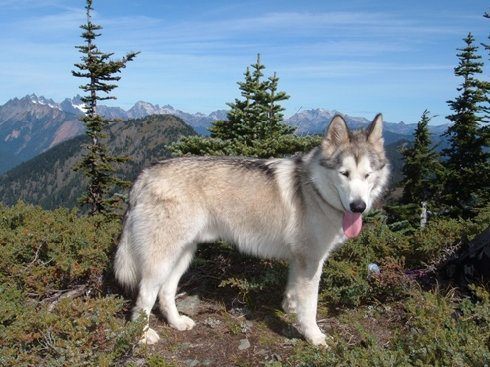 French Cabin Mountain - West Peak on right, South Peak in distant center
My hiking partner for the day
Looking south with Lake Kachess, Amabilis Mountain and Mount Rainier
Cle Elum Lake with no water
Looking north to Thorp Mountain & into the Alpine Lakes Wilderness peaks from Hard Knox
Looking north with Thorp Mountain and a distant Mount Hinman and Mount Daniel
The basin below the loop hike
Climbing up Kachess Ridge
Views from the trail up Kachess Ridge