www.willhiteweb.com - Hiking, Climbing and Travel
Huffaker Mountain is a prominent mountain 5 miles south of Randle. The mountain is mostly used by loggers and hunters but prominence chasers come here to bag the 97th most prominent mountain in Washington. A few views can be found from the hike but most end up visiting on days when views are hard to find anyway.
Huffaker Mountain
Distance: 1.5 miles
Elevation Gain: 800+ feet
Summit Elevation: 3,660 feet
Access Rating: 3
Most take the east route (FR 2505) which has an un-gated road reaching high up the mountain. You could also hike/bike a southern road (shown on map) but it is gated at the bottom. On the eastern approach, it's common to encounter trees across the road. Early season will have snow hindering progress and most recommend a high clearance vehicle. All eastern roads become un-drivable a bit past the National Forest boundary. Access is totally blocked with rocks before you get to the good summit road that comes from the south.
Access:
One can follow old roads overgrowing in alder trees to the nice summit road but many just cut up the hill. I walked roads the entire way as I was carrying my son. The nice summit road will take you all the way to the top, although it is not shown on maps.
Route: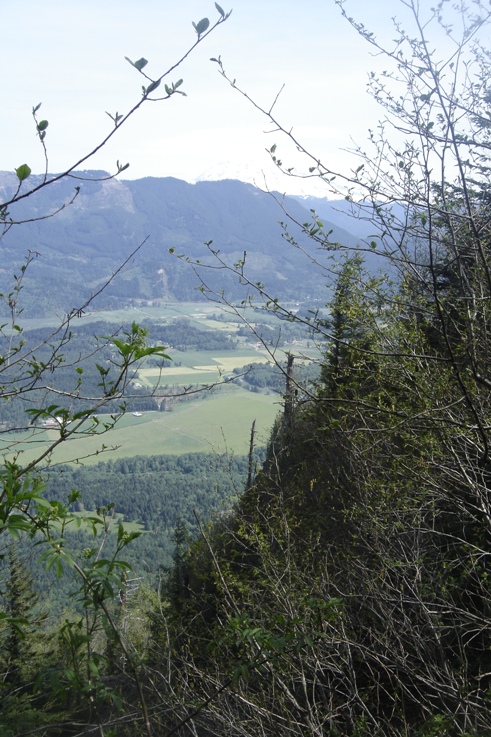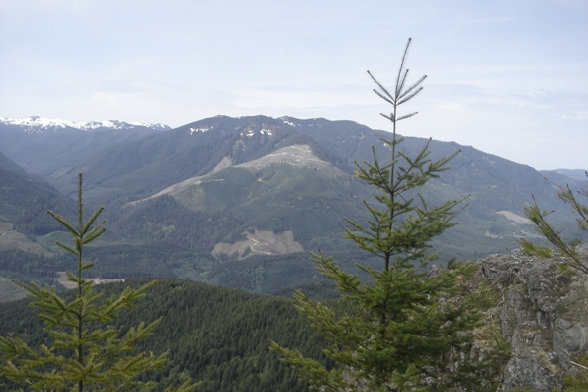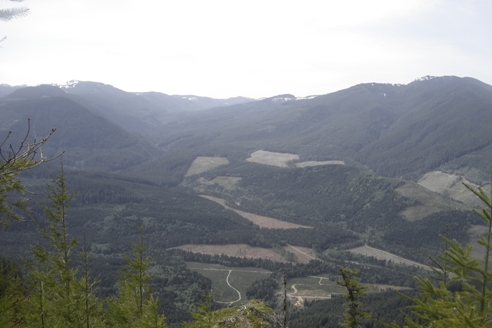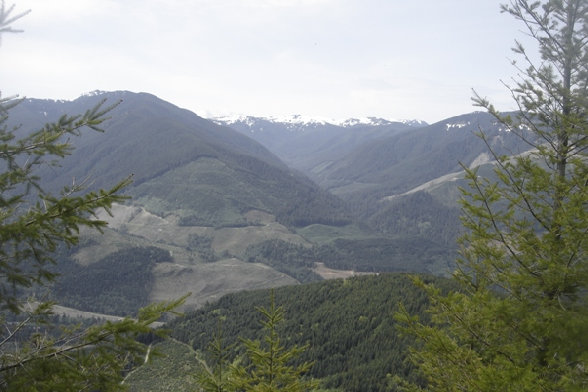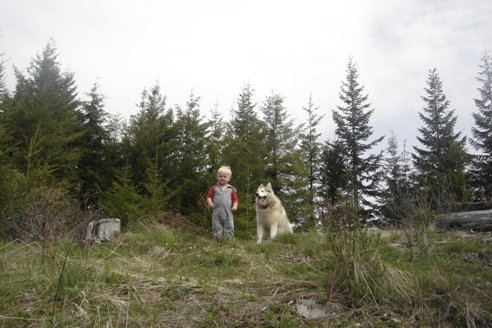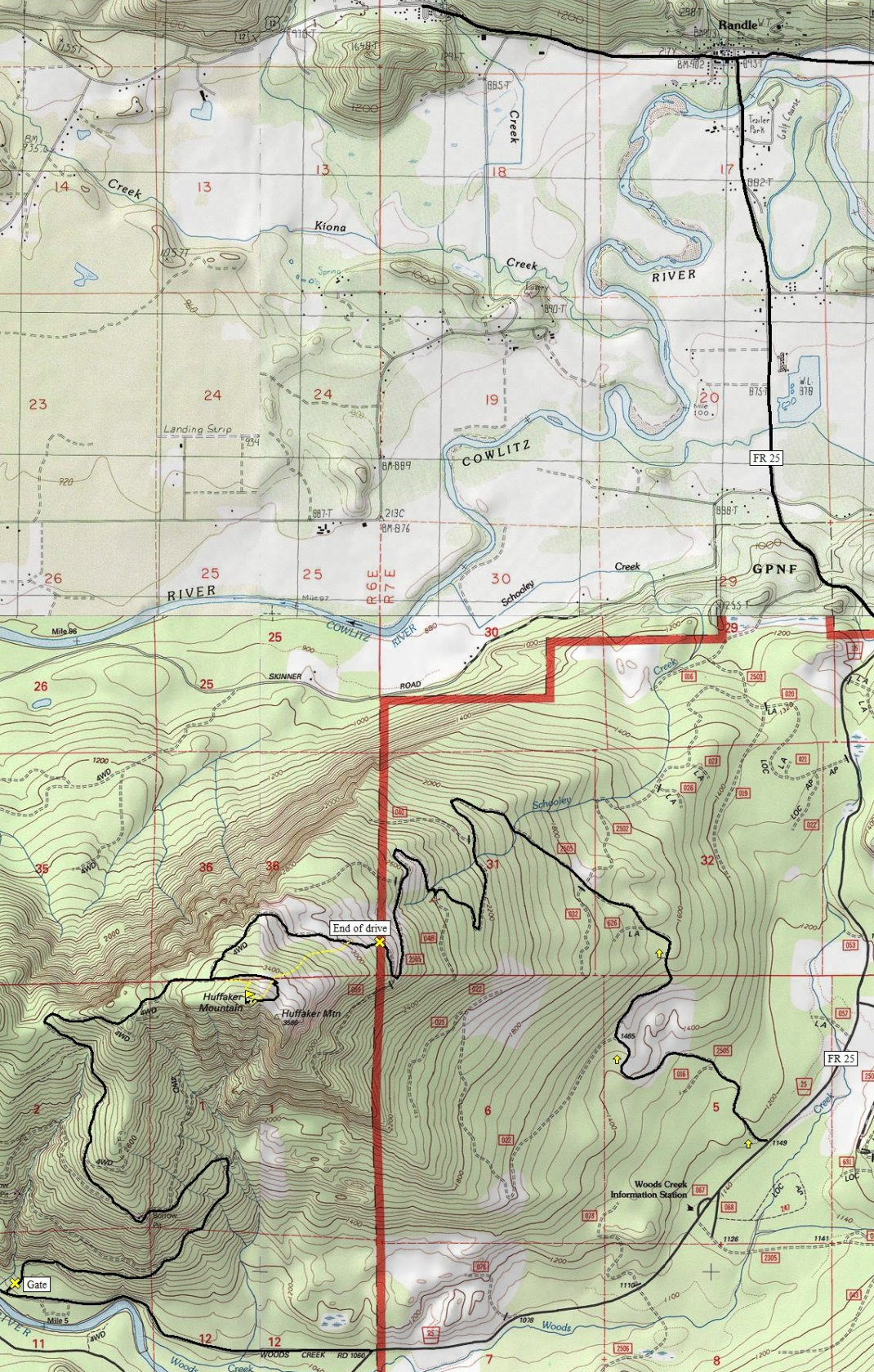 Randle Area
View SW
View SE
View South
Summit party