Take US 2 east out of Monroe east past all the small towns. Just a few miles past the index turnoff on a straightaway, look for a large pull off area on the left as you are entering the Mount Baker-Snoqualmie National Forest.
WillhiteWeb.com - Hiking, Climbing and Travel
Haybrook Lookout
Not all lookouts are on the summits of mountains. Heybrook Lookout is a low elevation lookout just above highway 2, a bit east of Index. The trail only climbs 850 feet in 1.3 miles so the trail is very popular with just about everyone. The payoff is a nice view of Mt. Index, one of the most impressive mountains in the Cascades. Thanks to the low elevation, the trail is clear while most nearby trails are under snow. You can ascend the sturdy lookout up seven flights of stairs to an observation area just below the bunkhouse.
Distance: 1.3 miles
Summit Elevation: 1,700 feet
Elevation Gain: 850 feet
Access: Paved
Route:
Access:
The trail starts out easy but quickly starts climbing a few switchbacks away from the noisy highway. The trail passes through a nice second growth forest. Near the top the trail eases up as it is now on Haybrook Ridge and you might think you were on a high elevation ridge, not at a mere 1700 feet. Before you know it, you look up and there is the 67 foot lookout tower.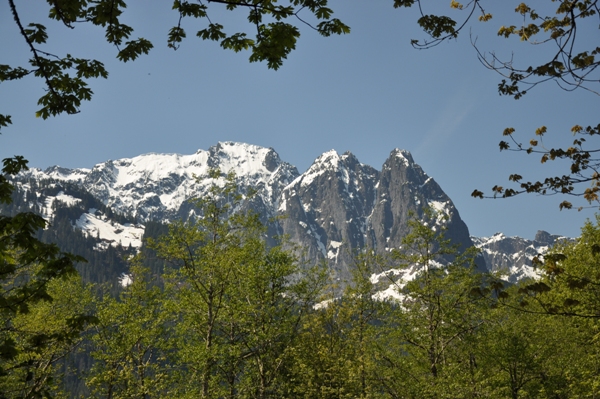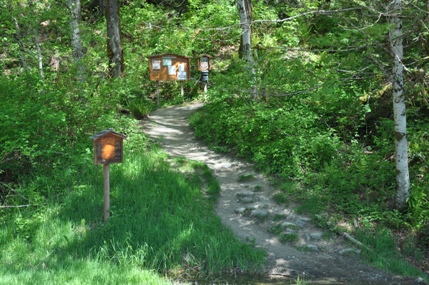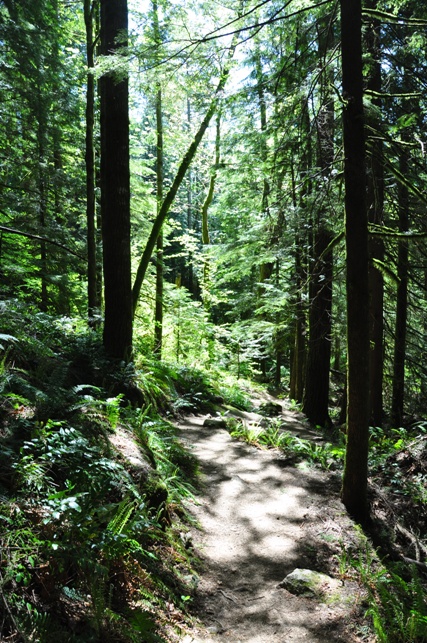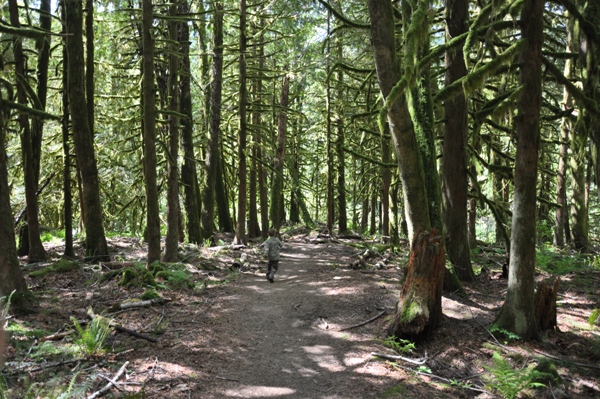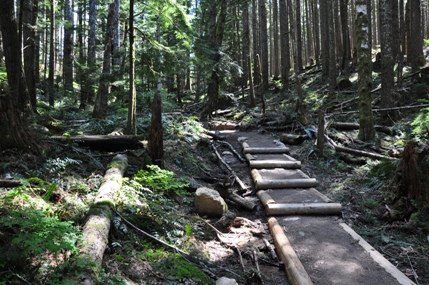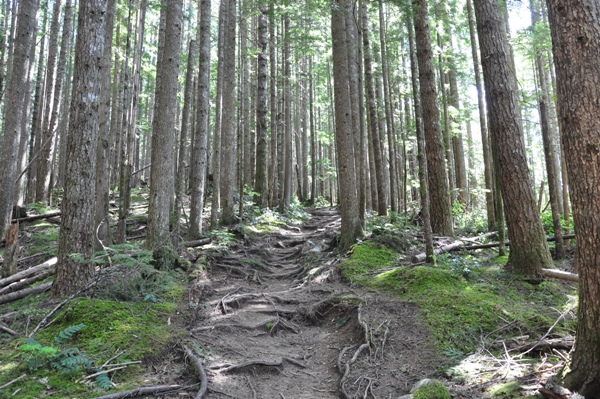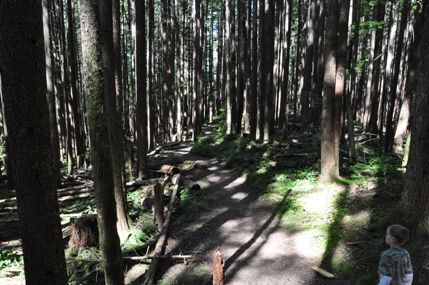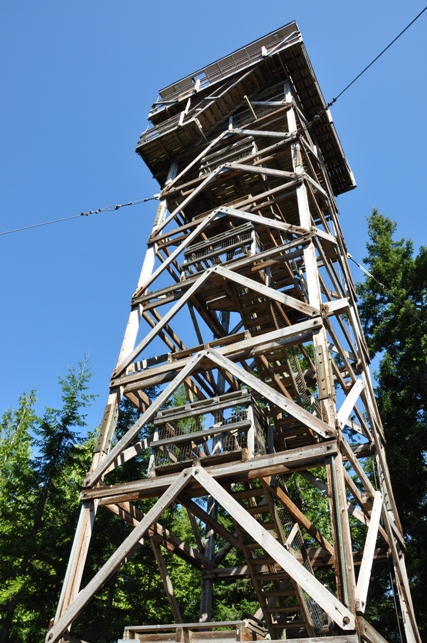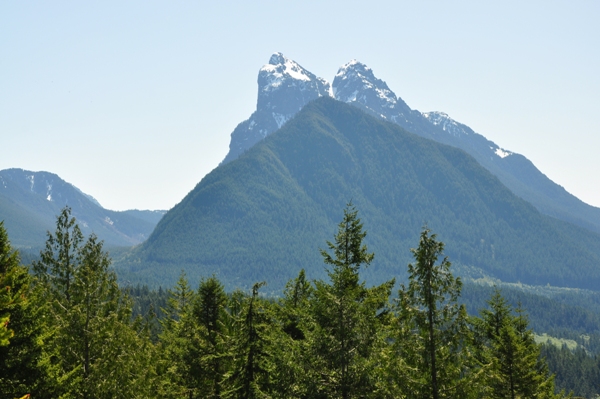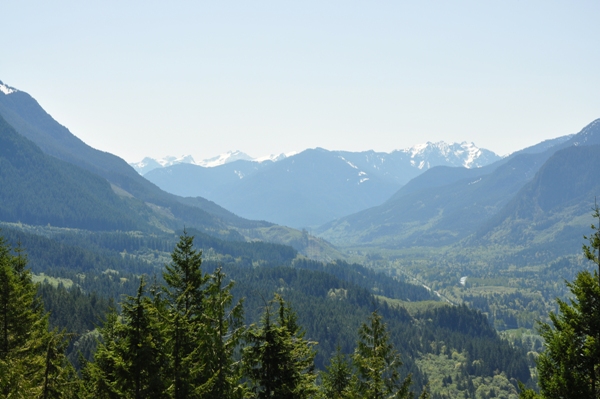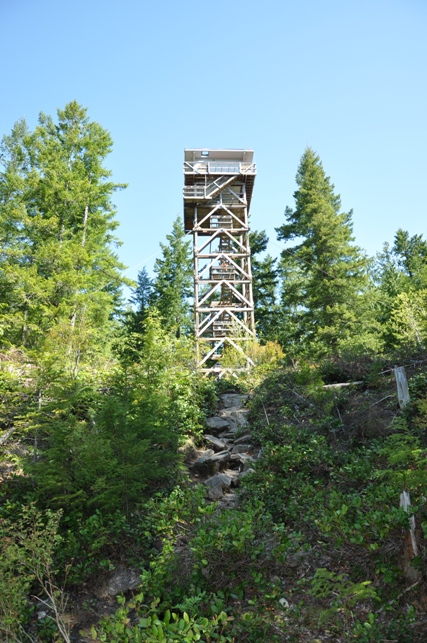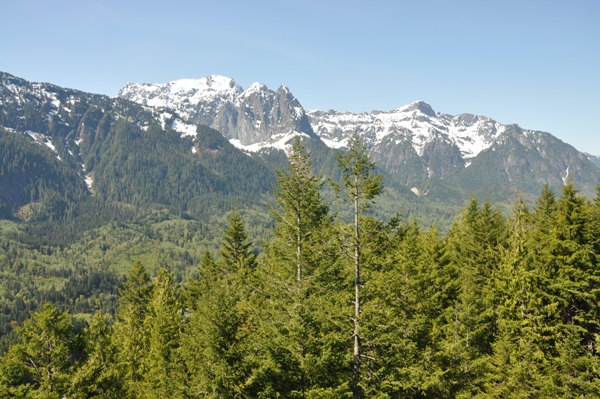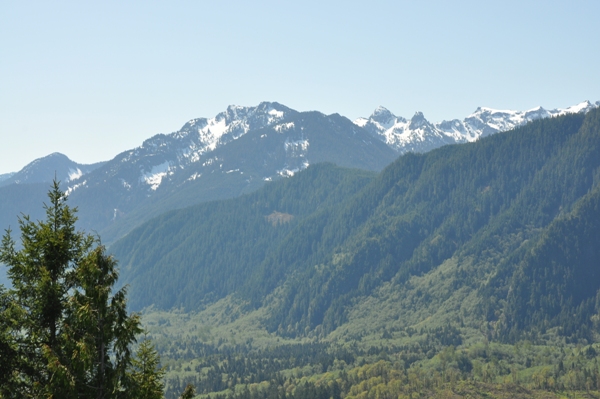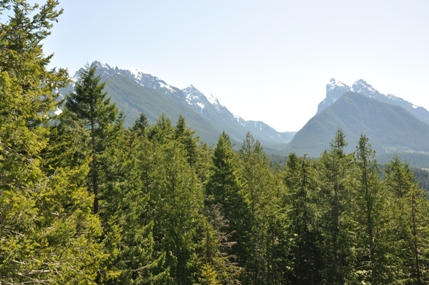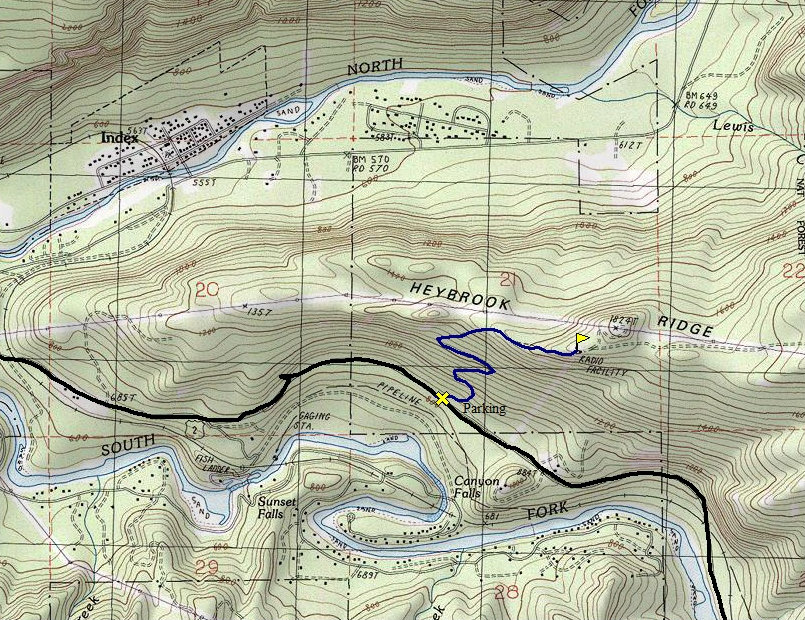 Mount Index from the trailhead area
Trailhead sign
Starting view from the highway
Haybrook Lookout trail
Mossy forest
Nice trail
Second growth forest
Sun and shadows
Baring Mountain
Looking up the Skykomish Valley
Haybrook Lookout
Haybrook Lookout
Mount Index and Mount Persis
Another view of Baring Mountain
Mountains to the SE