Goat Peak
Goat Peak is the site of a former lookout, on the very long American Ridge, east of Mount Rainier National Park. During early summer, the peak is just far enough east to avoid bad weather that may be built up on the west side peaks. The summit view is an excellent vantage point for Mt. Rainer, Fifes Peak, Bumping Lake and the Mt. Aix group of peaks. This is the only mountain summit most people climb in the area so go when the weather is good. The Goat Peak Trail is challenging if hot, there is no water but the route is fairly scenic with the pine trees and wildflowers.
WillhiteWeb.com - Washington Hiking Trails
Distance: 5.5 miles
Summit Elevation: 6,473 feet
Elevation Gain: 3,400 feet
Access: Paved
Access:
From Chinook Pass drive east on State Route 410 for 19 miles to Bumping River Road. Turn right and drive 5.8 miles to the Goat Peak trailhead near the Cougar Flat Campground.
Goat Peak Trail Route:
The trail starts in forests and climbs steeply ascending tight switchbacks. Around 5,500 feet the trail breaks out a bit into a meadow and at 4 miles you reach the American Ridge Trail. Turn right and follow the ridge one mile with fantastic views. Then, just below the summit, a spur trail cuts off the American Ridge Trail. Follow the spur a steep half mile to the old lookout site, Goat Peak.
North Ridge Route
Use this route if you want the most direct route with a bit less driving if you are coming from Chinook Pass. It is also on the north side and likely cooler, although snow may linger a bit longer. This route is 3.5 miles with a bit less elevation gain. Trail starts from near the Hells Canyon Campground.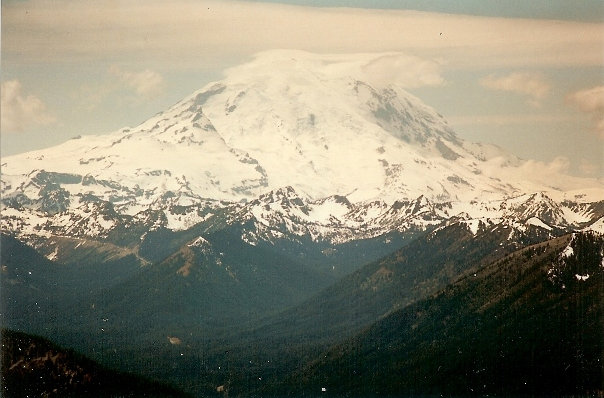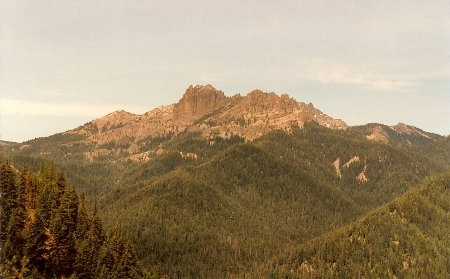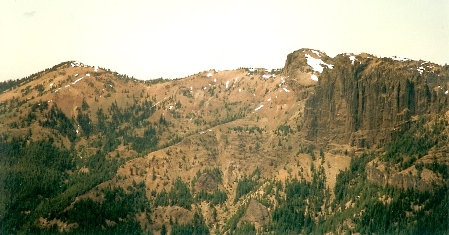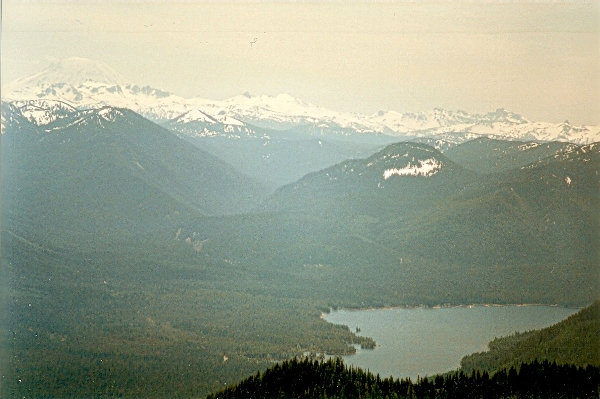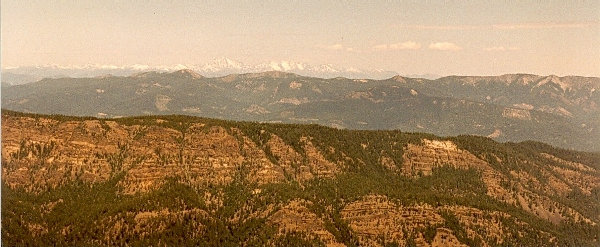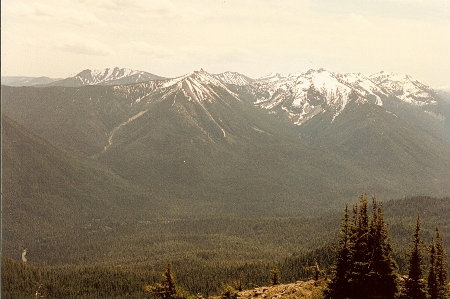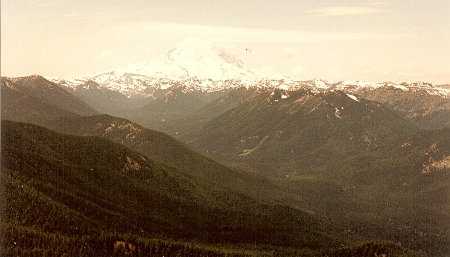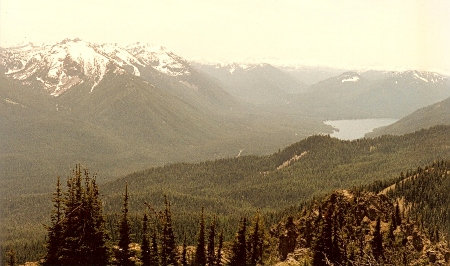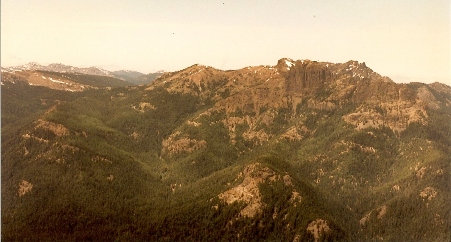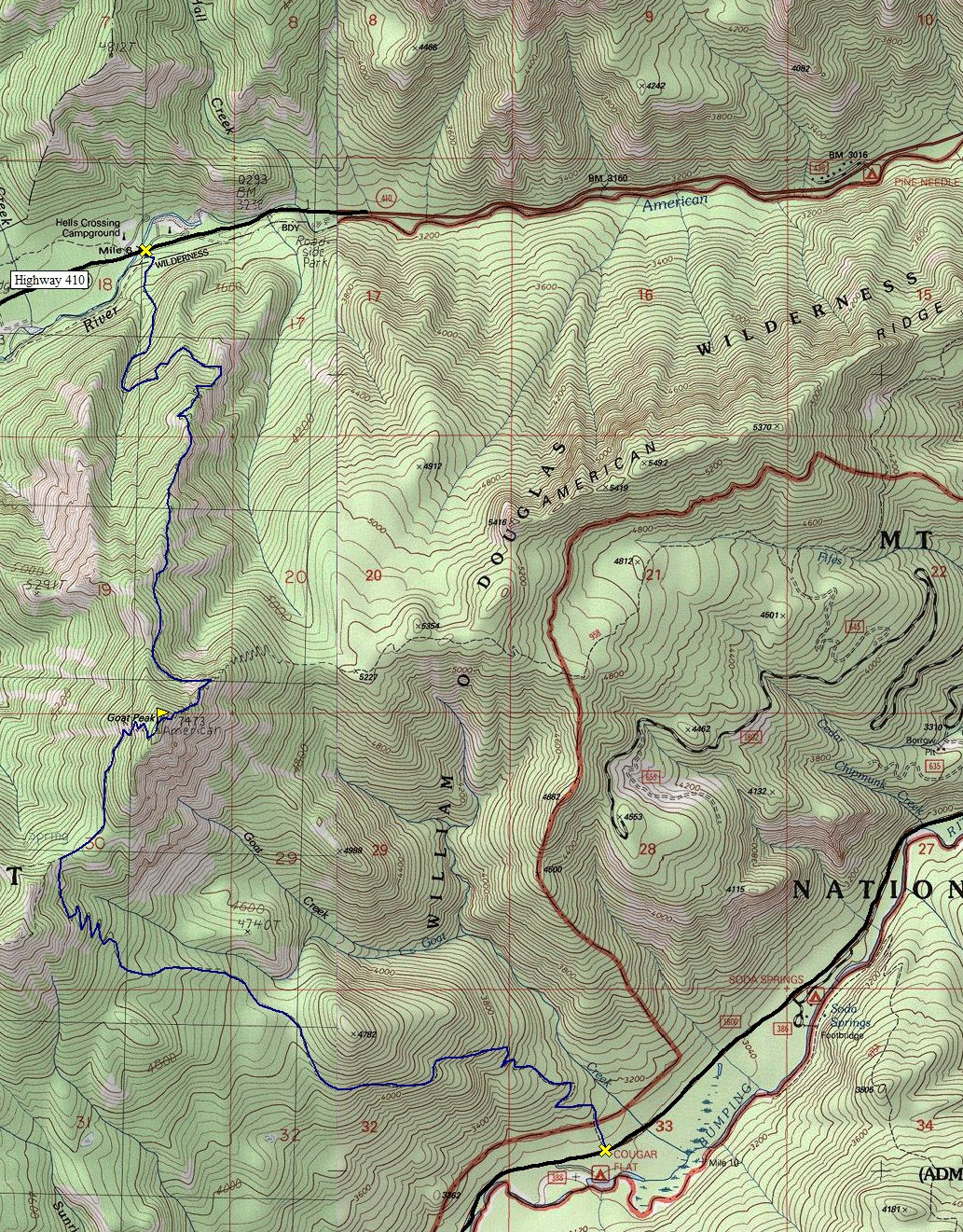 Fifes Peak from part way up the north trail
Fifes Peak from near the top of the trail
Peaks around Mount Aix
Mount Rainier
Bumping Lake
Mount Adams and Bumping Lake
Mount Rainier
Fifes Peak
Looking north to Mt. Stuart