www.willhiteweb.com - Hiking, Climbing and Travel
Hiding behind the popular Mount Si are several taller but much less popular mountains. Dixie Peak, which is also known as Rachor Peak is one worth exploring. The two summits have been left untouched by nearby logging and the view is spectacular. You'll reach the southern highest peak first but a short trek to the 20 foot lower north peak will give you the best views.
Dixie Peak
Distance: 7 miles
Elevation Gain: 3,600+ feet
Summit Elevation: 4,606 feet
Access Rating: Paved
The easiest is taking an old road that climbs to the back side of Mount Si. This is a long used road hike for accessing Mount Teneriffe and Si. You could also work your way over from the top of the Mount Si trail. From I-90, get off on Exit 32. Go north one mile where you will pick up North Bend Way. Make a left (west) towards North Bend on North Bend Way. After driving about a quarter mile take a right on the Mount Si Road. Take the Mount Si Road approximately 1 1/4 mile past the Mount Si trailhead to the school bus turnaround area. On your left is blocked fire road. Park here without blocking the gate. Signs also say not park here during school days until 5 pm.
Access:
Follow the old road as shown to the top of the ridge. A short off trail scramble through nice old forests will take you over a small bump to the summit. Be sure to go to the north summit as well. Going in winter or spring is recommended as some reports show heavy brush in summer.
Route: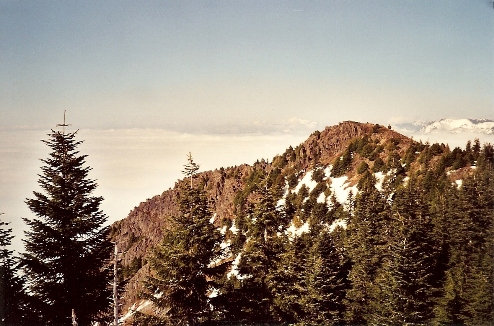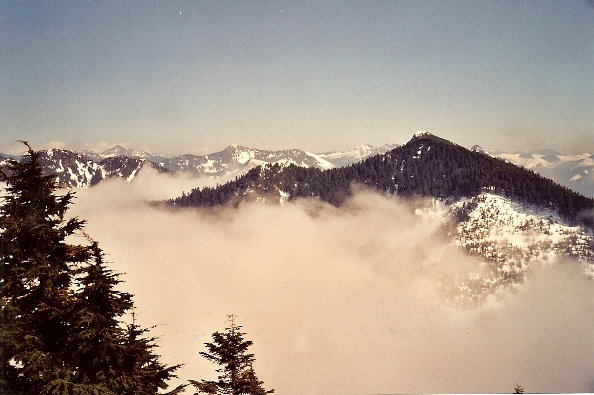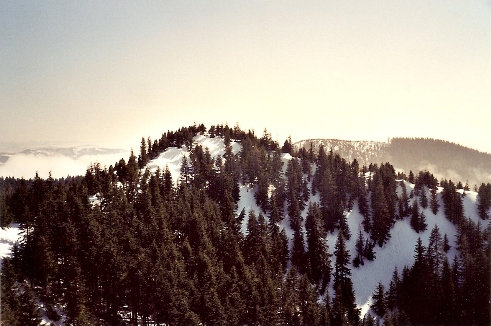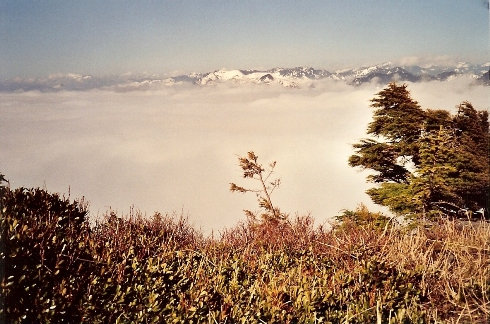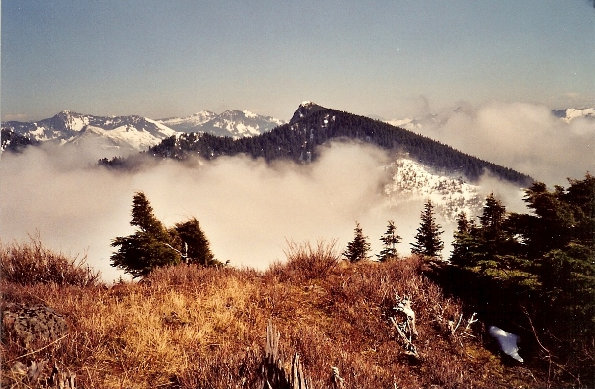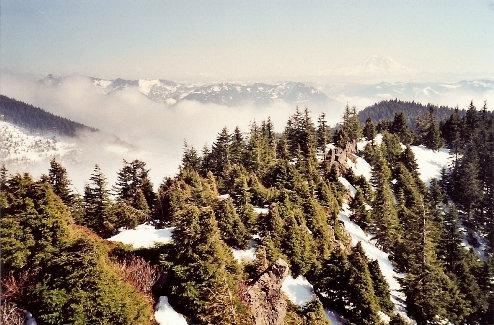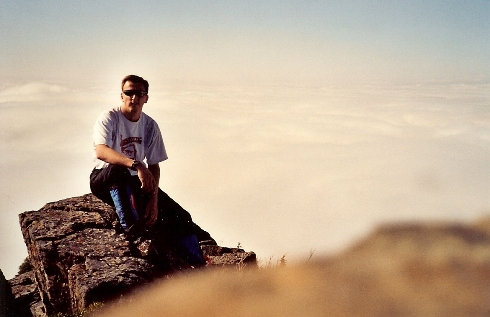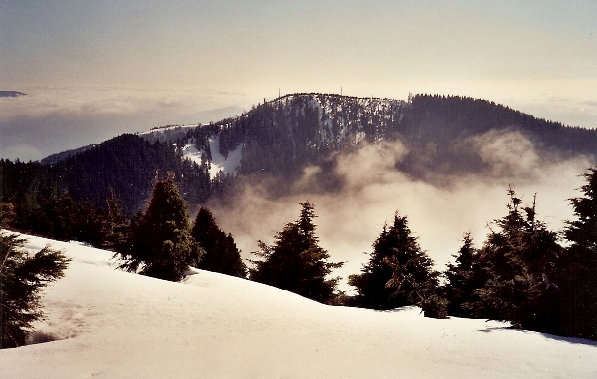 Blowdown Peak from Dixie Peak
Ridge between the Dixie summits
Dixie true summit from the lower north summit
Looking north from Dixie
Tenerriffe from Dixie
Mt. Tenerriffe from Dixie
Lower summit of Dixie from the true summit
Sitting above the clouds on the north peak