WillhiteWeb.com - Washington Sights
Suquamish "Home of Chief Sealth"
At some point, every Puget Sounder should visit the grave of Chief Seattle, or Sealth. He was a friend of the first white settlers and elected chief of six tribes. Born in 1786, his life spanned the period from the exploration of Puget Sound by Europeans to its settlement. He represented the Duwamish & Suquamish tribes in the Treaty of Mukilteo with Governor Stevens in 1855. Chief Sealth showed his friendship for the new settlement on Puget Sound during the Indian disturbance of 1855. In gratitude for his stand and respect for his leadership, the new city was named Seattle. He died in 1866 and is buried in the Suquamish Memorial Cemetery near St. Peters Church. Just down from the cemetery and church is the town plaza. This is the heart of Suquamish where the new Suquamish Museum has recently been built (opens soon). A long pier jets out here into the water offering great views down Agate Passage and across Puget Sound to North Seattle and the Cascades.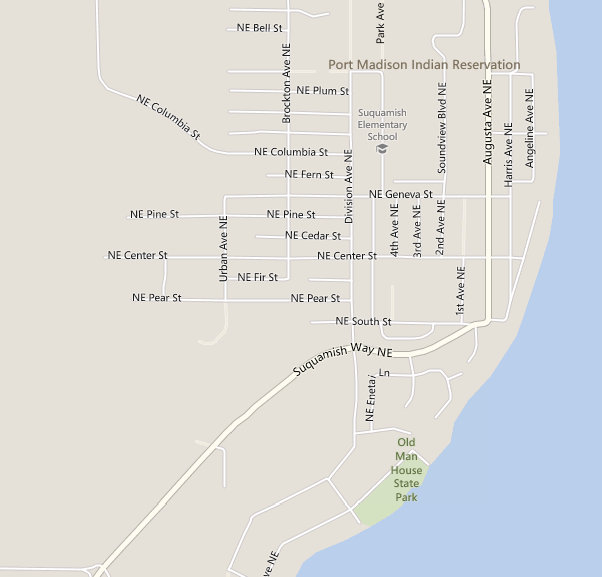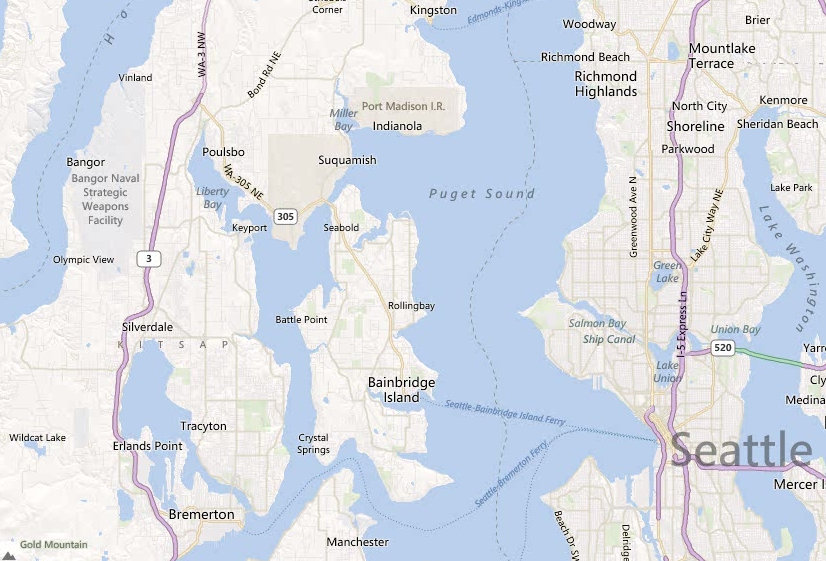 Old Man House Park
This is the location of the log house where Chief Seattle lived. A short path leads down to the beach where the house was located. Nothing remains but the structure was once 520 feet long, 60 feet wide and 15 feet high in the front. A slanted roof of cedar slabs was supported by 74 split timbers carved with figures. Logs 65 feet long and a foot thick formed the cross beams; outside walls were split cedar planks. Inside they partitioned 40 apartments. On corner posts of the chief's apartment were carved great thunderbirds.
Chief Sealth's Grave
You can walk up to it passing the totem site from the town plaza or just drive. The signed grave site is behind the St. Peters Church where there is a large amount of parking.
Hiking The Town
You can see all the sights as a hike. Park at the Old Man House Park, after viewing the site there, walk the beach a half mile to the pier. Walk up through town to the grave. Return the same route or walk roads back.
New Suquamish Museum Opening Summer 2012
The old Suquamish Museum and Cultural Center was dedicated to preserving and educating people about the Suquamish Tribe. The Museum opened in 1983, the culmination of an effort to document and preserve the history of the Suqumish begun by Tribal members in the 1970s. I'm sure the new museum will enhance the history that has already been preserved with the most modern exhibits possible.
View of Agate Passage from the Pier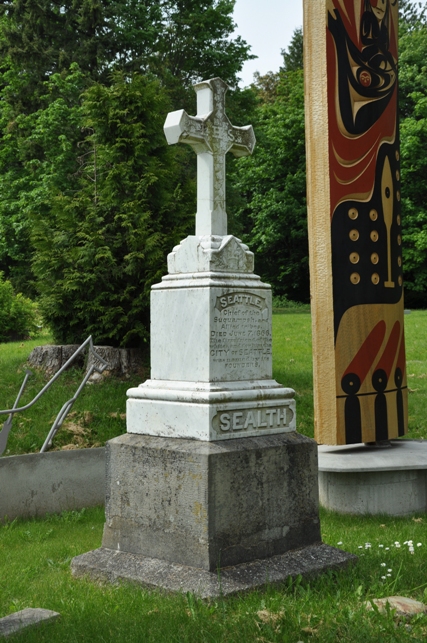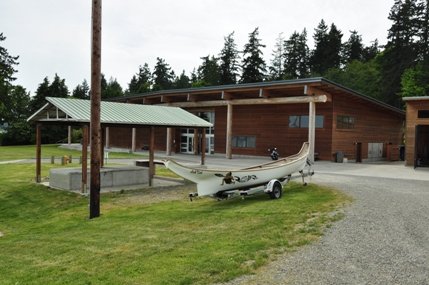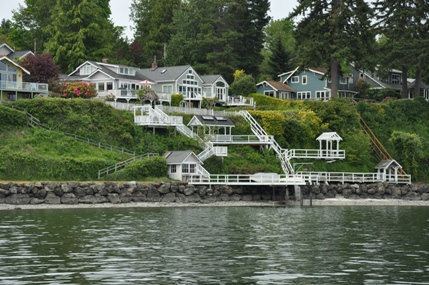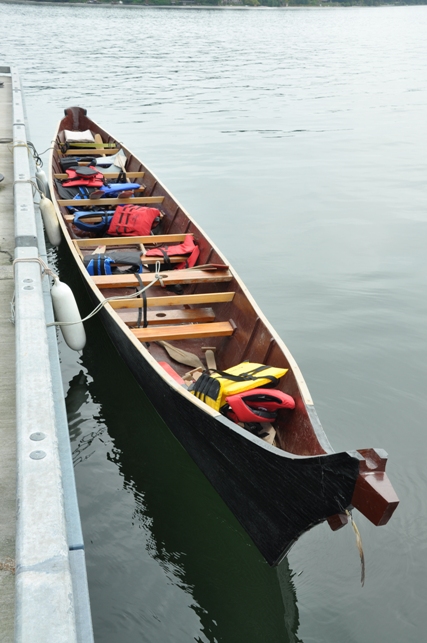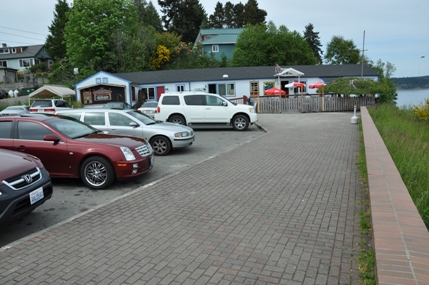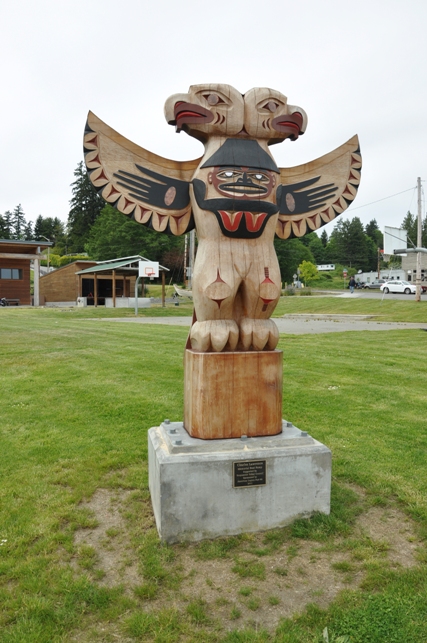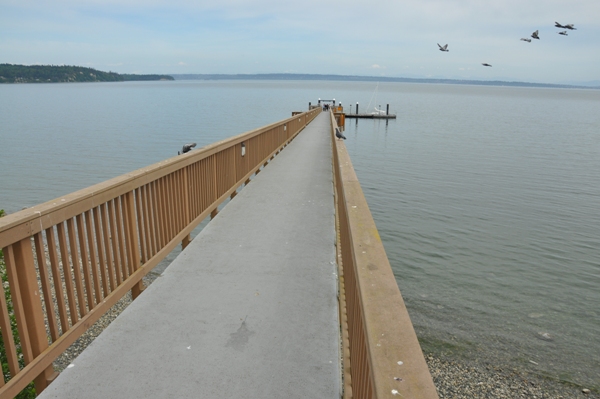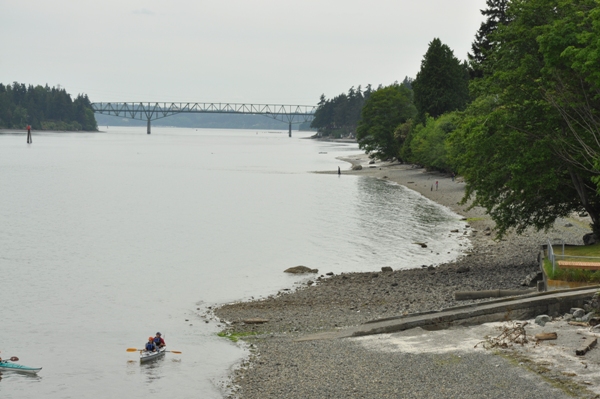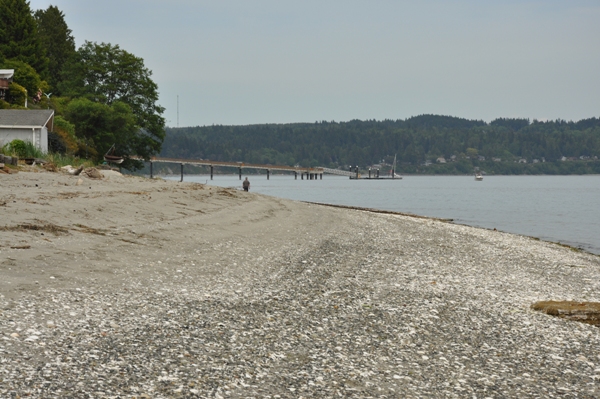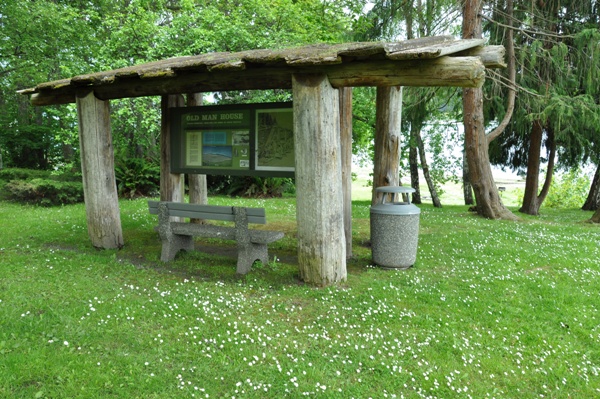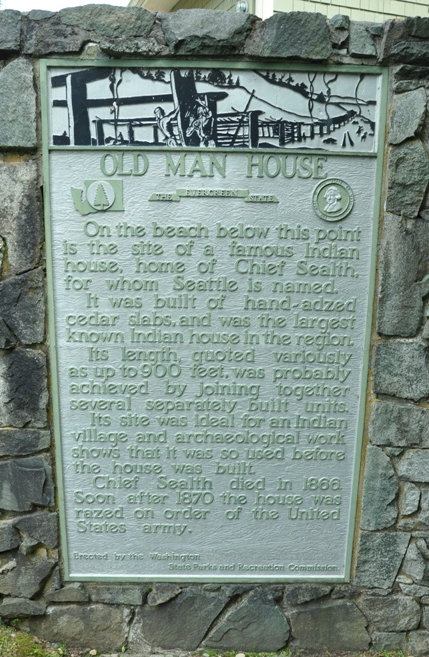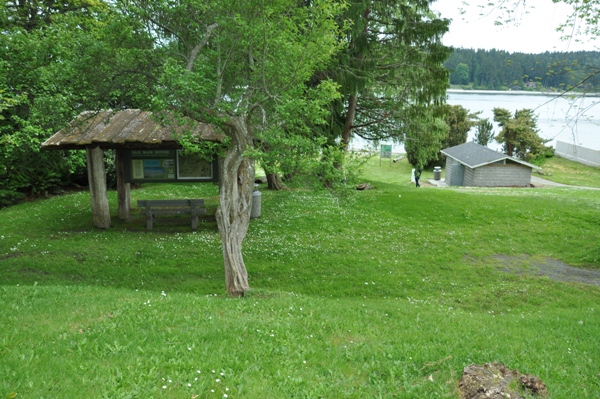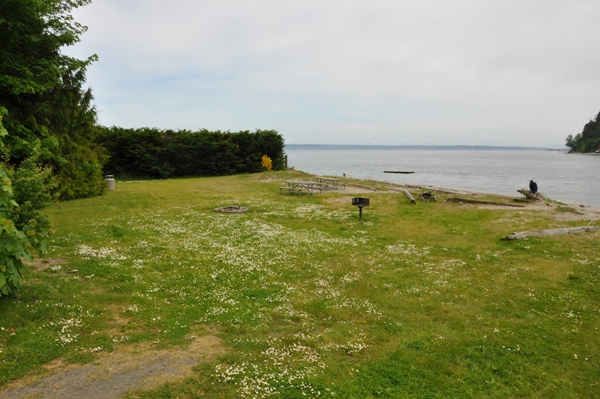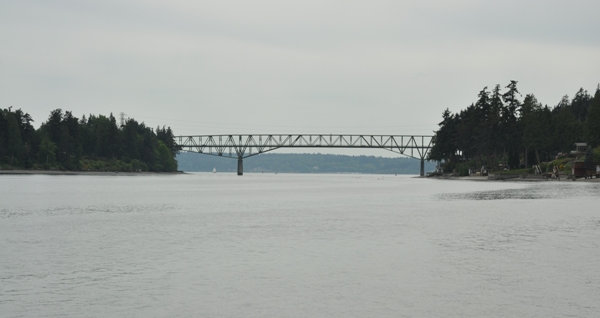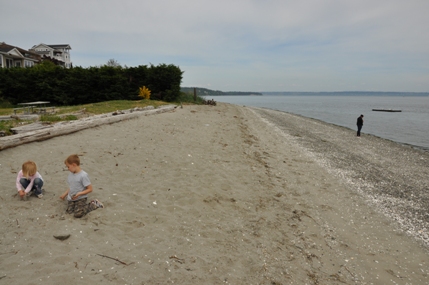 New Suquamish Museum
Chief Sealth Grave Site
The Suquamish Pier
Wooden tribal canoe
Agate Passage and bridge to Bainbridge Island
Walking the beach from Old Man House Park to the Pier
A totom near the pier
Information board in Old Man House Park
Old Man House Park
Some houses in Suquamish from the pier
Sign in Old Man House Park
Bridge to Bainbridge Island
Old Man House Park location of the Log House
Beach at Old Man House Park
PIER
GRAVE
Log House
Map of Suquamish and walking tour route
Small shops near the pier