www.willhiteweb.com - Hiking, Climbing and Travel
Avalanche Mountain - Snow Lake Trail
Avalanche Mountain is a little known summit in one of the most popular hiking locations in Washington. Although much lower in elevation than its nearby neighbors, it is the location that makes Avalanche a good peak to explore. The close up views of Snoqualmie Mountain and Chair Peak are excellent. Snow Lake is striking of course and the route will pass several small secret lakes that only few must know about.
Access:
Distance: 3 miles to the lakes - 1 mile to the peak
Summit Elevation: 5,380 feet
Elevation Gain: 2,500+ feet
Access Rating: Paved
At Snoqualmie Pass take exit 52 the West Summit. Head north 2 miles to the Alpental Ski Area. Park in the main lot where the footbridge is over the river. You should see the well signed Snow Lake Trailhead.
Route:
The trail climbs a bit at first with steps but then is a gradual upward valley trail for two miles. Much of it is open through talus fields. After 2 miles, the trail switchbacks up to a pass and better views. Keep following the trail down to the lake. Just before the lake, there is a split saying "lake access left, main trail right". Go right and cross the creek. On the other side, you should find several way trails branching off the main trail, following the main creek up toward the little valley below Avalanche Peak. Follow these trails and you should pass some smaller lakes. The first isn't far from the main trail and campsites are located here. The minor trails seem to end at the second lake. Continue up off trail now through trees and brush to the third and most remote lake. You could head directly toward the peak from the second lake but the third is a nice place to visit. Now gain the south ridge but try to reach the ridge to the north of the rock pinnacles (you'll see them from below). Once on the ridge, follow the ridge around obstacles until you reach the top. The very top has a few feet of class 3 rock but minimal exposure. This route gets steep in the woods and would be difficult when wet.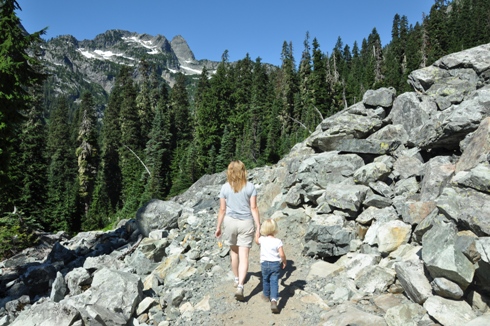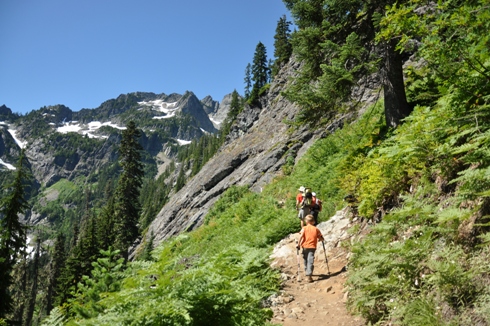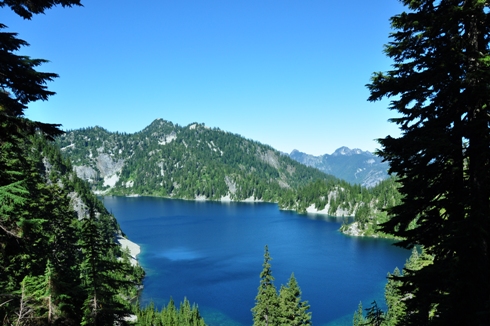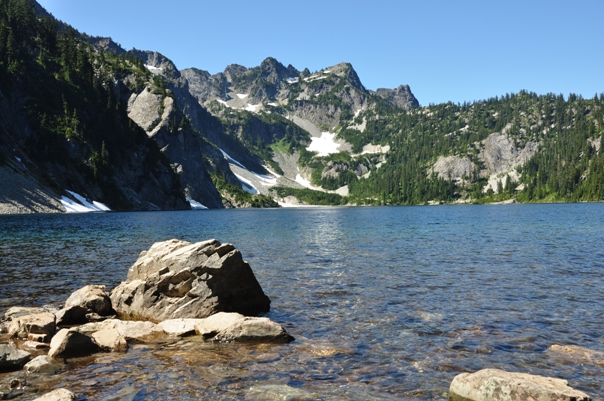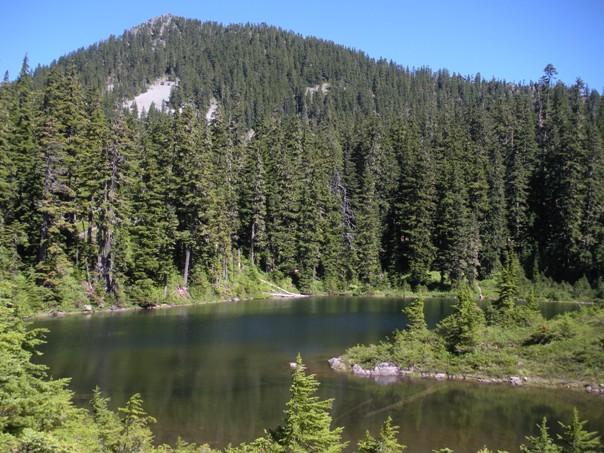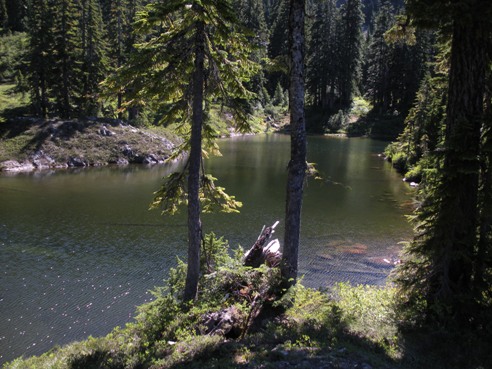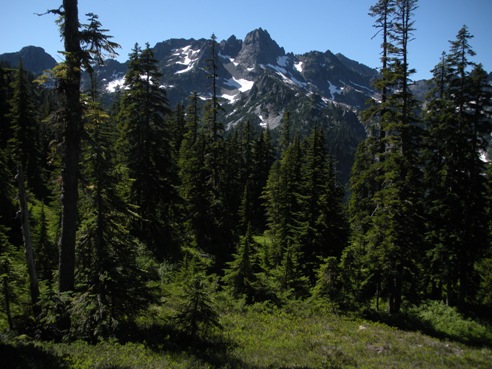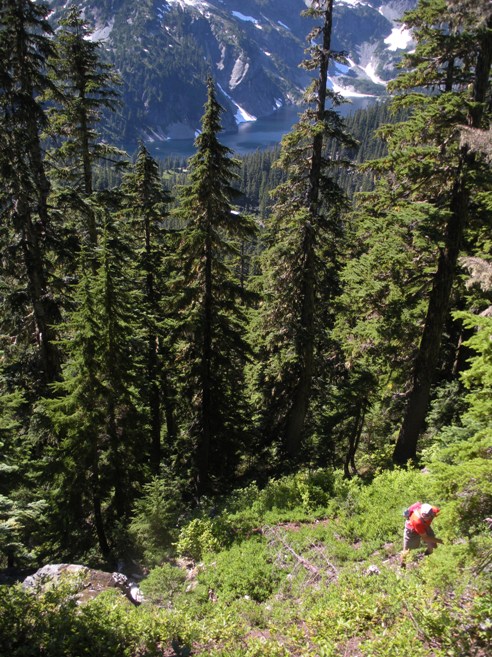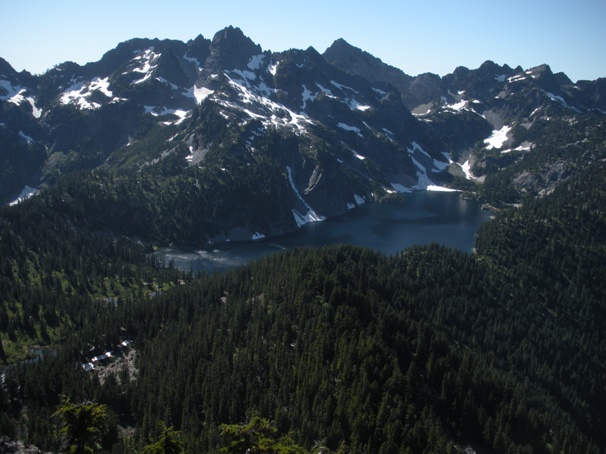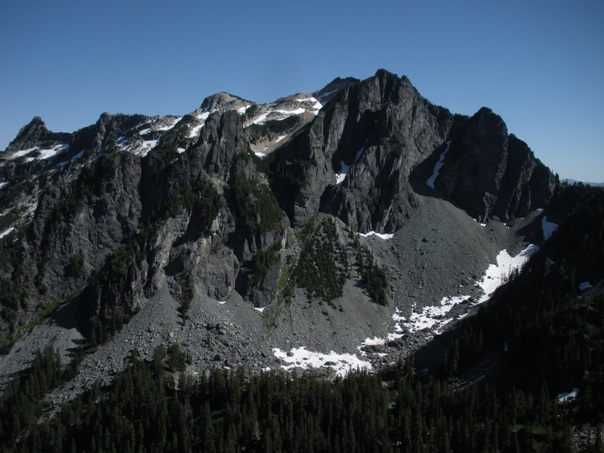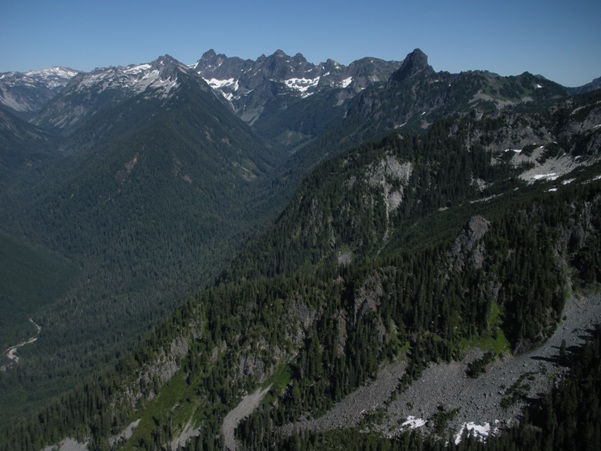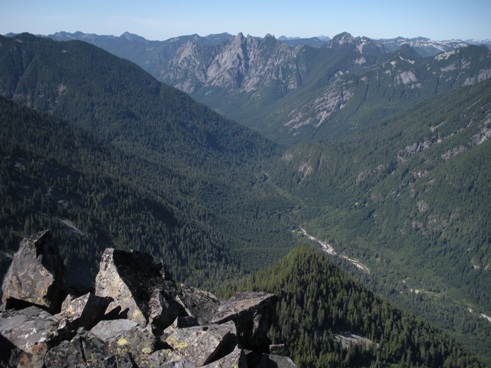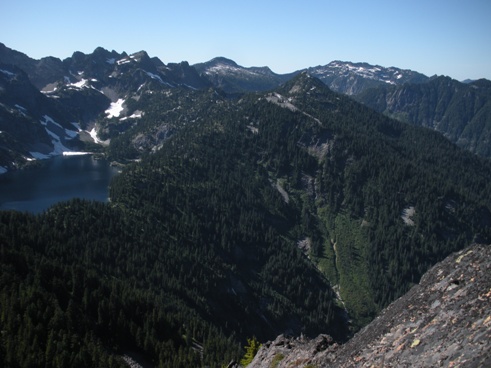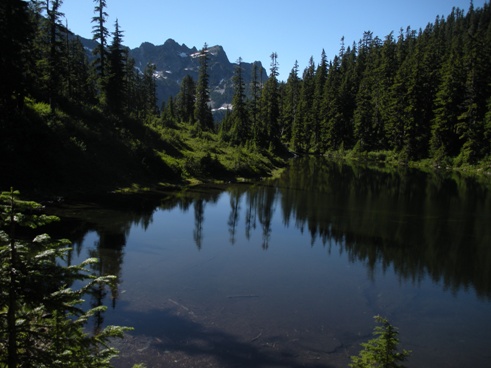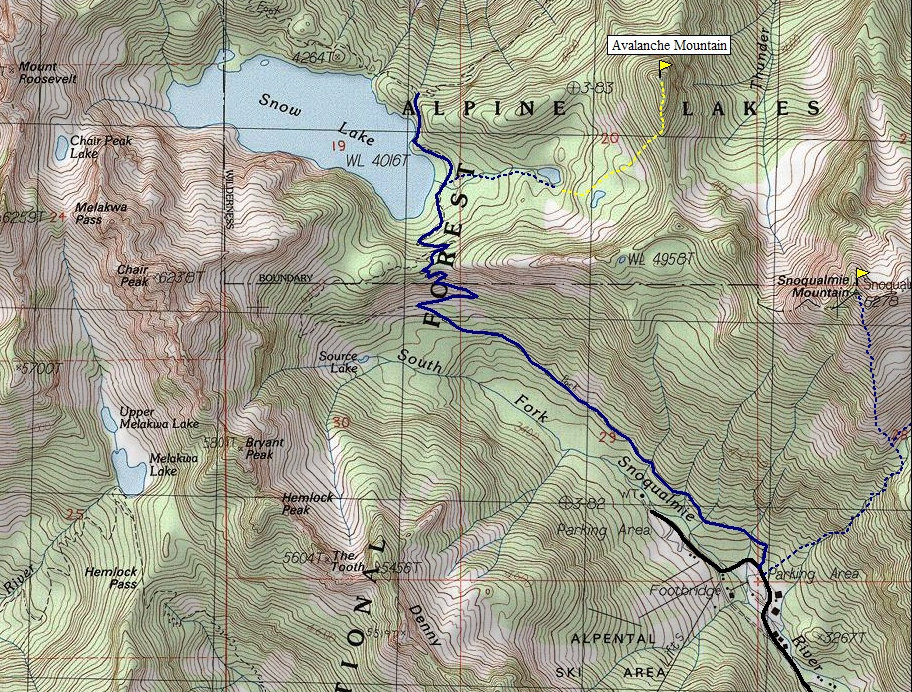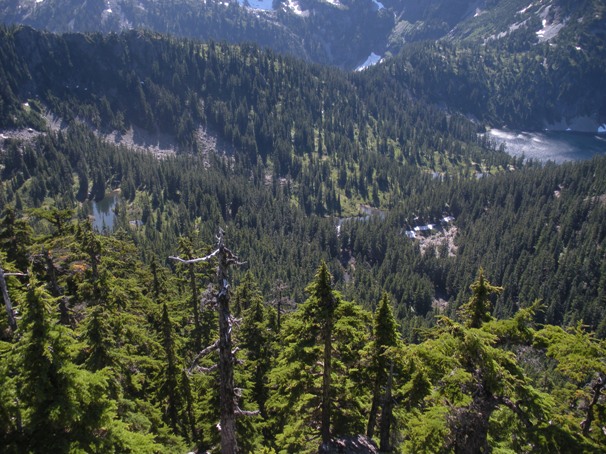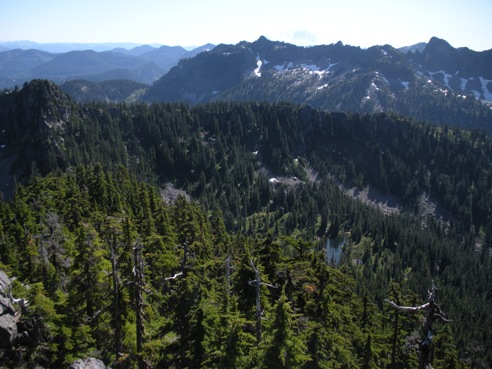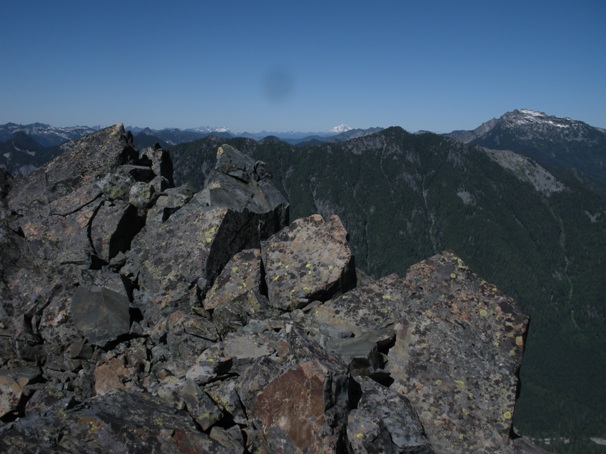 Denny Mountain and The Tooth
Summit rocks and Big Snow Mountain on the right
Second Lake and the end of the trail
Looking down on Snow Lake and lakes 1, 2 and 3
3
2
1
View west to Wright Mountain
View north up the Middle Fork Snoqualmie (on left)
View down the Middle Fork Snoqualmie with Garfield in the center
Climbing up the steep hill with Snow Lake in the distance
West face of Snoqualmie Mountain
Snow Lake and the Chair Peak area
Chair Peak from lake #3
Avalanche Mountain and lake #2
Lake #3
Dropping down to Snow Lake
Snow Lake
Hiking the Snow Lake trail
Hiking the Snow Lake trail