www.willhiteweb.com - Hiking, Climbing and Travel
Mailbox Peak
Mailbox Peak is considered a training peak with its 4,000 foot climb in 2.5 miles. Like nearby Mount Si, hikers and climbers often go back several times a year. Recently, a new trail has been constructed to the summit making it a much easier trek to the summit. The old trail was more of a root climb straight up the mountain. For years the summit register was an old mailbox and the name caught on. Now a nice mailbox is on the summit as well as other props that have been brought up. The state fire training center is located at the base of the mountain and over the years, firefighters have lugged up & down, items such as iron fire hydrants and full-length ladders. The hike in general doesnít have much to offer other than the fabulous view on the summit and quick access from Seattle.
Distance: 2.5 miles
Summit Elevation: 4,841 feet
Elevation Gain: 4,000 feet
Access: Paved
Route:
Access:
Follow the road behind the gate for about a quarter mile. A small trail will go left. At first the grade is easy but then it starts climbing. I havenít hiked the new trail, but Iím sure it still climbs relentlessly uphill to the summit, just at an easier grade. Views only open up at the end near some talus fields.
Take I-90 past North Bend to Exit 34. Go under the freeway, past the truck stops and in 0.6 mile turn right onto SE Middle Fork Road (#56). After a mile or so is a Y, take either as they merge back together. At 2.5 miles on SE Middle Fork Road the pavement ends. This is the parking on the left side of the road. The trail is across the street behind the gate.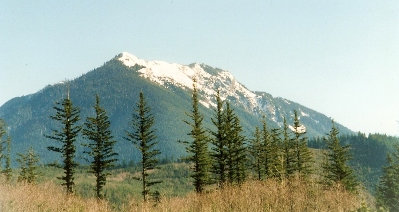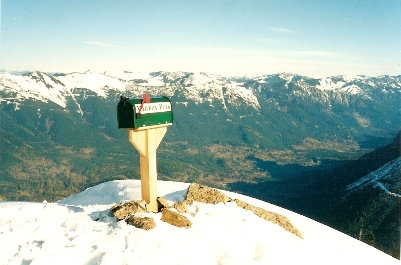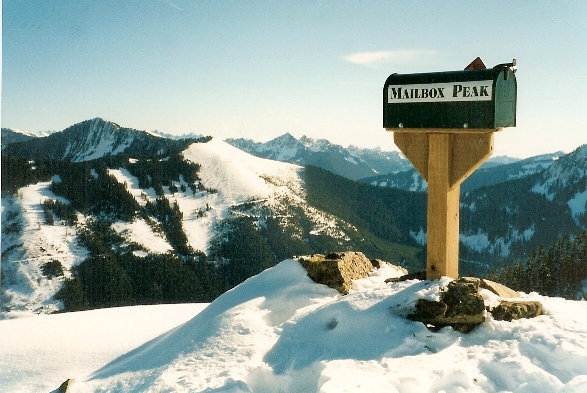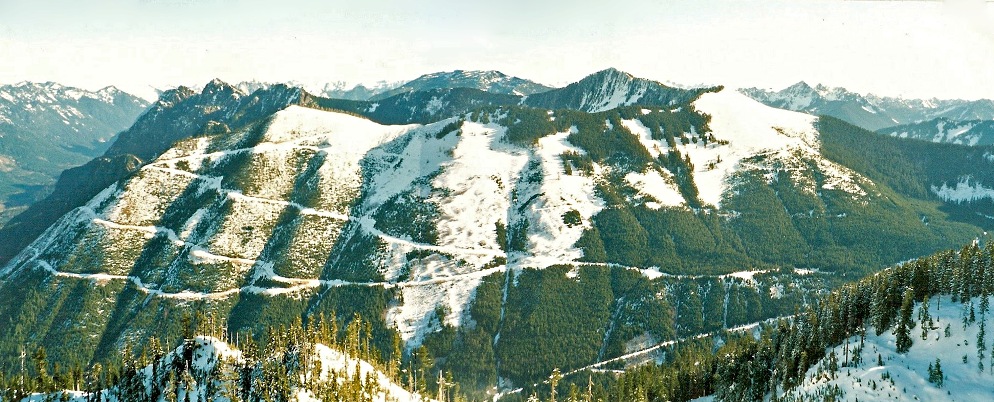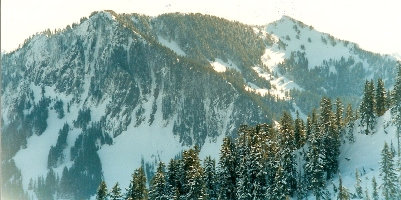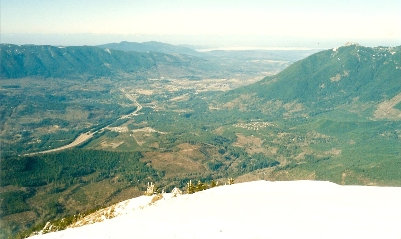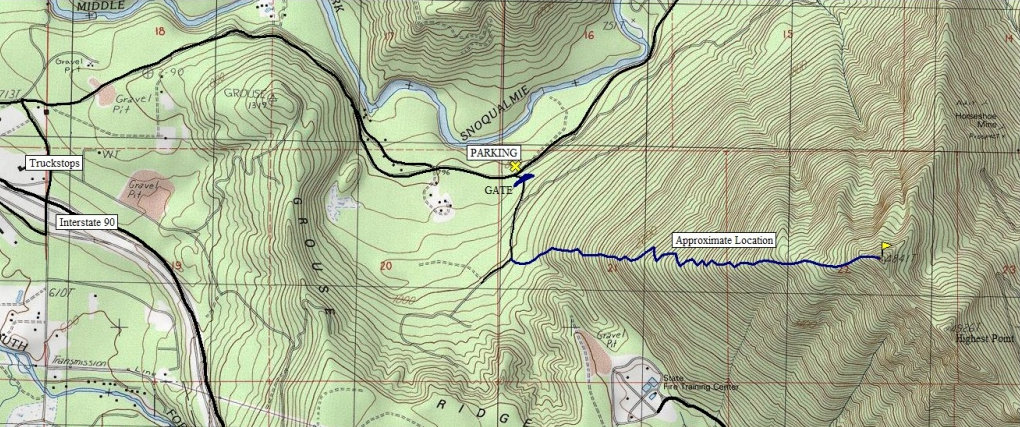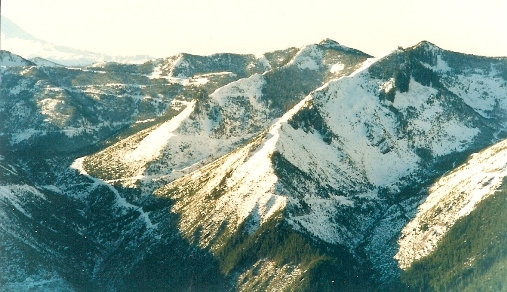 Mailbox Peak from North Bend
Mailbox Peak summit with Revolution Peak behind
North Bend from Mailbox Peak
Webb Mountain
Middle Fork Valley
Zorro Road, Russian Butte and Revolution Peak area
South to Greenway Peak area