www.willhiteweb.com - Hiking, Climbing and Travel
Hanford Reach National Monument is managed by the U.S. Fish and Wildlife Service. This section of the Columbia River was protected as a Monument in 2000. There are big vistas, tall bluffs, lots of wildlife and the remnants of a Nuclear power plant. The plutonium reactors are being dismantled but this is where the plutonium was produced for the bomb dropped on Nagasaki, Japan. The Hanford Reach is the last non-tidal, free-flowing section of the Columbia River in the United States. The following information is given on the F&W website: "The distance from Priest Rapids Dam to Richland is 51 miles, a trip that can last over 16 hours in a non-motorized craft. There are minimal facilities and access points. It is recommended that a full length float trip be divided into two day-trips with take-out at White Bluffs and Ringold. There are no camping facilities on the Monument, so vehicles need to be shuttled between access points."

Somehow in the mid-80's when Hanford was still in operation, we were able to secure a permit to float the river as well as camp in specific spots as well. Every day we were watched by military aircraft as the nuclear facilities were definitely in operation. We didn't see another person on the river. I'm still scratching my head at the idea of it now being a National Monument. If I can find more pictures I'll add them.

"Visitors may currently access over 57,000 acres providing wildlife-dependent recreational opportunities. Hunters can pursue trophy mule deer and the occasional elk from a herd boasting some of the largest elk in the West. Anglers can pursue salmon, steelhead, monster white sturgeon, largemouth bass, walleye, and many other sportfish. Spring often brings good wildflower shows, and abundant wildlife provide year-round opportunities for photography and wildlife observation. Old military and service roads provide miles of hiking opportunities, and the more adventurous can head off cross country on foot."
Hanford Reach National Monument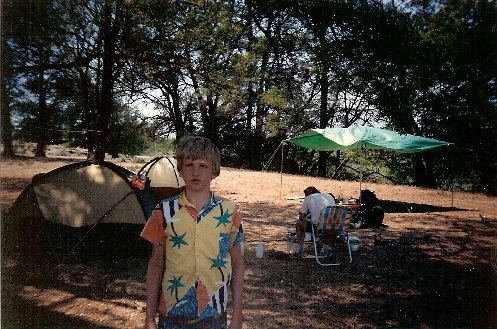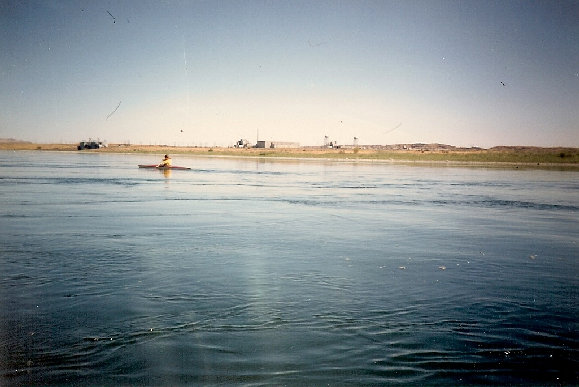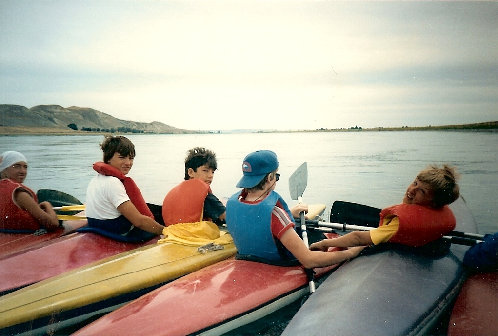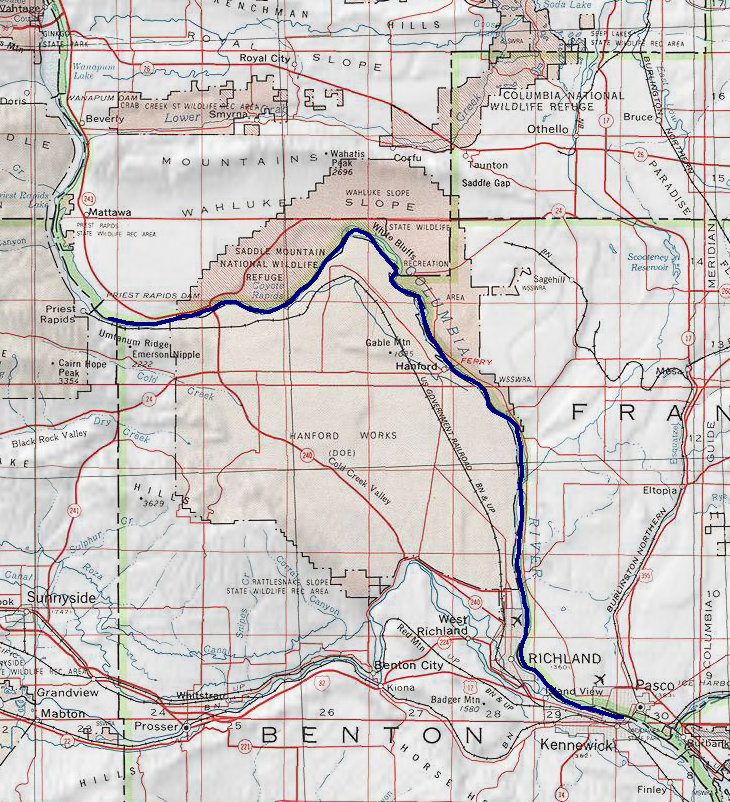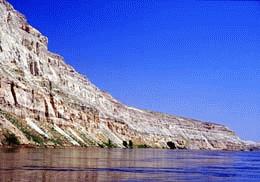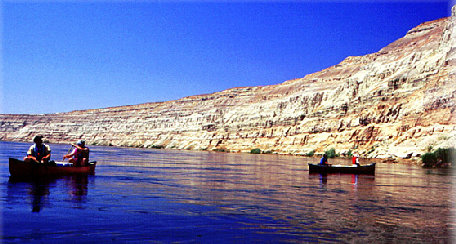 Letting the current take us down...that's me on the right
We were told to camp at this location which turned out pretty nice
Going down the river with a few Hanford buildings in the distance
Picture from the government website
Picture from the government website