Take Highway 101 just past Sequim, turn right on Kitchen-Dick Road (there is a sign beforehand indicating the Dungeness Refuge). Follow Kitchen-Dick Road 3 miles to Dungeness Recreation Area. Drive through the recreation area to the Refuge hiking parking lot. The Refuge is open daily from sunrise to sunset. The is a small fee to visit the refuge.
Dungeness Spit is a 5.5-mile long sand spit jutting out into the Strait of Juan de Fuca on the northern edge of the Olympic Peninsula. It's a perfect beach hike offering 10 miles of easy hiking with spectacular views and a destination of a lighthouse at the end. It is the worlds longest natural sand spit. The entire spit is part of the Dungeness National Wildlife Refuge so you are bound to see lots of wildlife. On one occasion, I was able to watch a killer whale almost beach himself as he attempted to catch some seals. If you make it to the lighthouse during most hours, you'll probably get a free tour from the volunteers of the "New Dungeness Lighthouse Organization". Every few weeks a new rotation of eager volunteers gets to live out at the lighthouse. This sea level hike is great in winter to get some hiking miles without any snow.
Dungeness Spit
www.WillhiteWeb.com: Your online resource for hiking, climbing and travel
Access:
Distance: 10 miles round trip
Elevation Gain: 60 feet
Access rating: Level 1
The Route:
An easy half mile trail takes you through forest to an overlook on a bluff at the start of Dungeness Spit. The trail drops down to the beach and you have 4-1/2 miles of beach walking to get to the lighthouse. Bring warm cloths, it can get windy.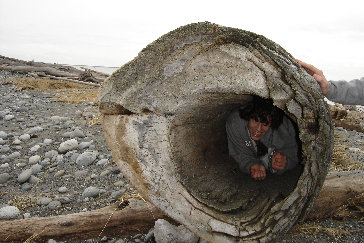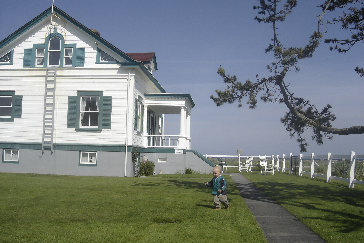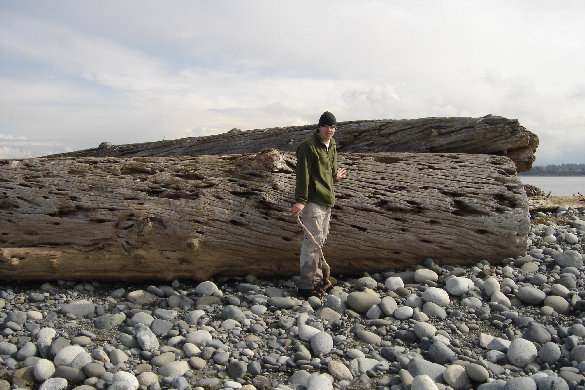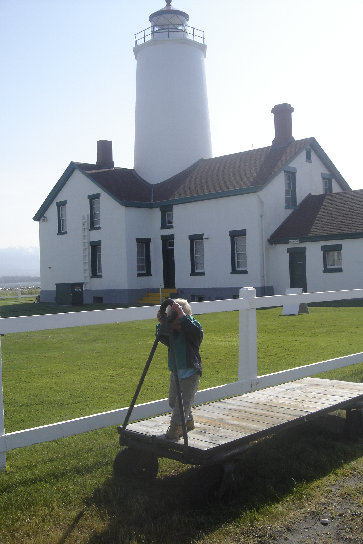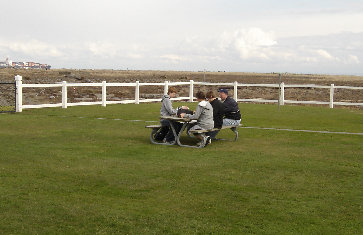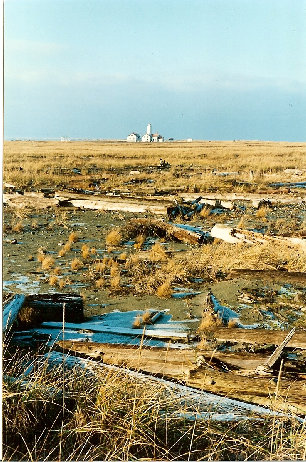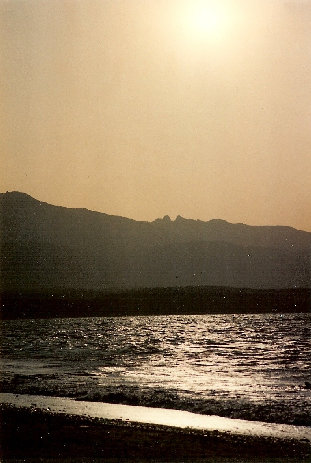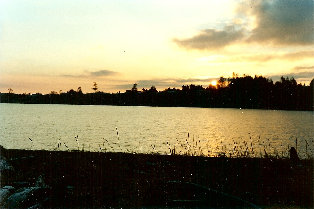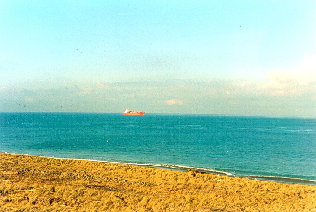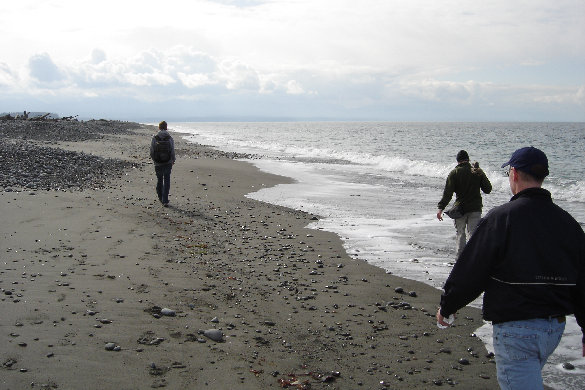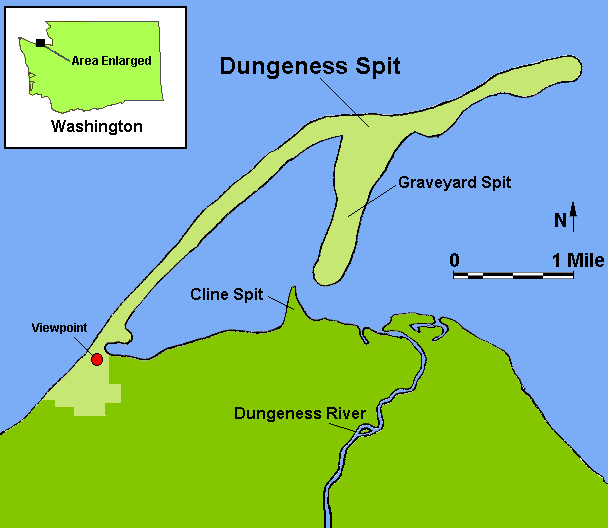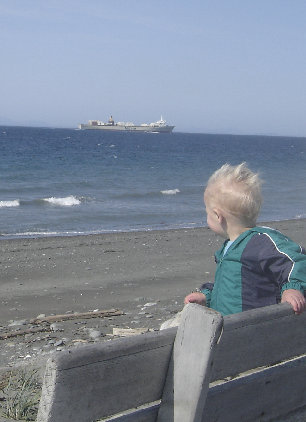 Lighthouse
Hiking back to the mainland
View from the top of the lighthouse looking back at the route
Big driftwood
Picnic area at the lighthouse
Dungeness Lighthouse
Beach hiking
Get out of there
Home at the lighthouse