www.willhiteweb.com - Hiking, Climbing and Travel
Near the Nisqually entrance to Mount Rainier National Park is the Mount Tahoma Ski Trails System. It is the largest no fee Hut-to-Hut Trail System in North America for cross country skiing and snowshoeing. Not only are there around 50 miles of ski trails, the system has several ski huts that you can visit. These huts are more like homes, they have restrooms, heat, stoves, sleeping rooms, dining rooms, etc. With a reservation, you can spend the night in one if you arrange it well ahead of time. There is something really special about skiing to your lodge for the night. The one hut on the north side of Highway 706 is the Copper Creek Hut. During the day, without any reservations you can warm up in the hut and have lunch. It is a great destination, especially for beginners as there is not any real difficult terrain to get there. The trails are well-signed and are patrolled by an all volunteer ski patrol.
Copper Creek Hut - Mount Tahoma Ski Trails
Distance: 3.3 to 4.2 miles
Elevation Gain: 1,000 feet
Hut Elevation: 4,200 feet
Access Rating: 2
To get there from Elbe, go east onto SR 706 toward Ashford. Just past milepost 6, turn left (north) onto Stoner Road which becomes Forest Road 92. Drive up several miles to the lower or the upper Sno-Park (6 miles) depending on the snow level.
Access:
This route follows snow covered logging roads. The first 1/4 mile is steep but after that it is mostly flat with a few steep sections. Most of the route is in the trees and fairly protected from the wind...although the route is on a wooded ridge top at times. A few openings along the way provide views. The hut is in a clear-cut area offering excellent views.
Route: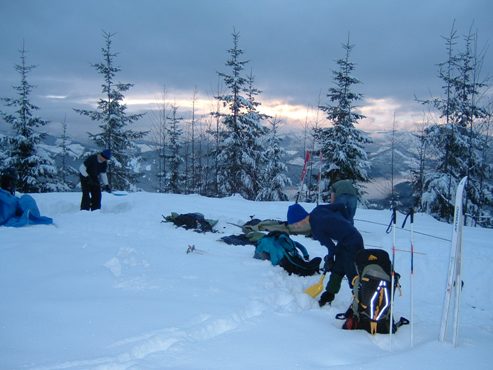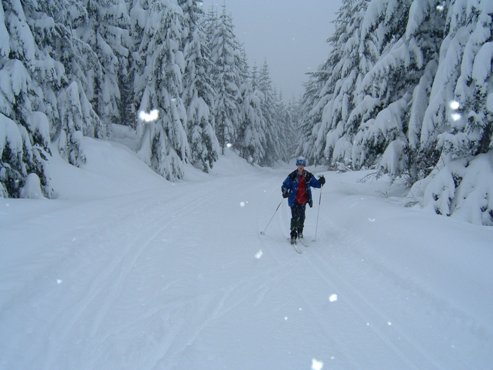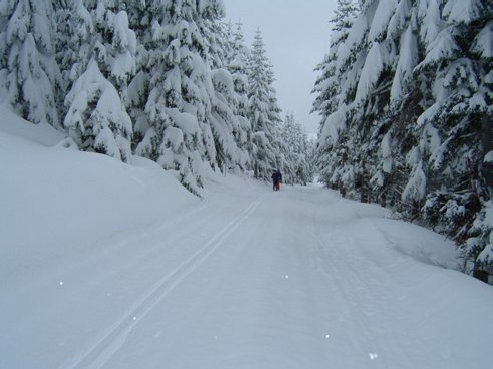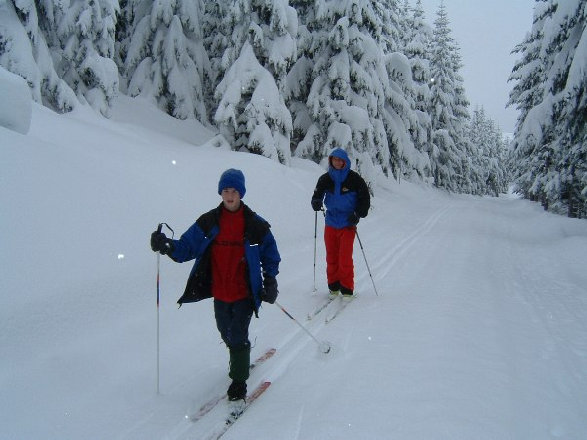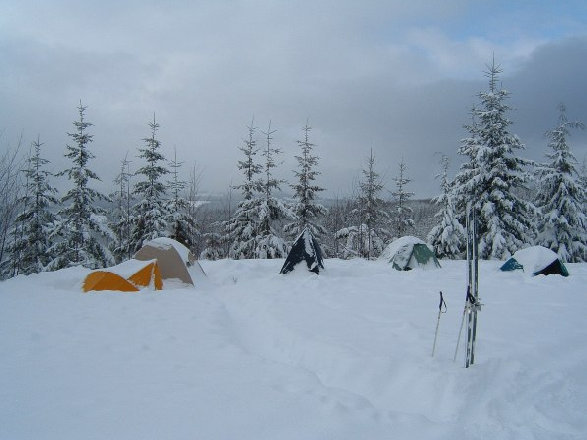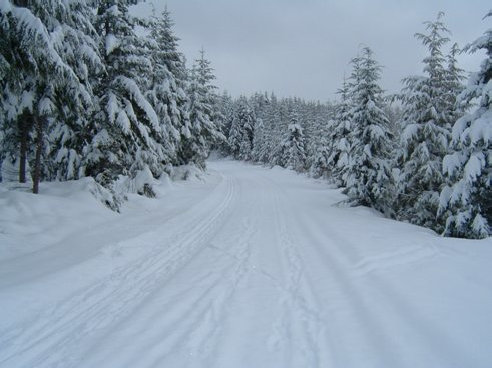 No reservations means camping in the snow
I bet the hut was warmer (I took my scout troop here for a winter camp about 1 mile up the trail)
In route to the hut the next day
Mount Tahoma Ski Trails
In route to the Copper Creek Hut
Copper Creek Hut route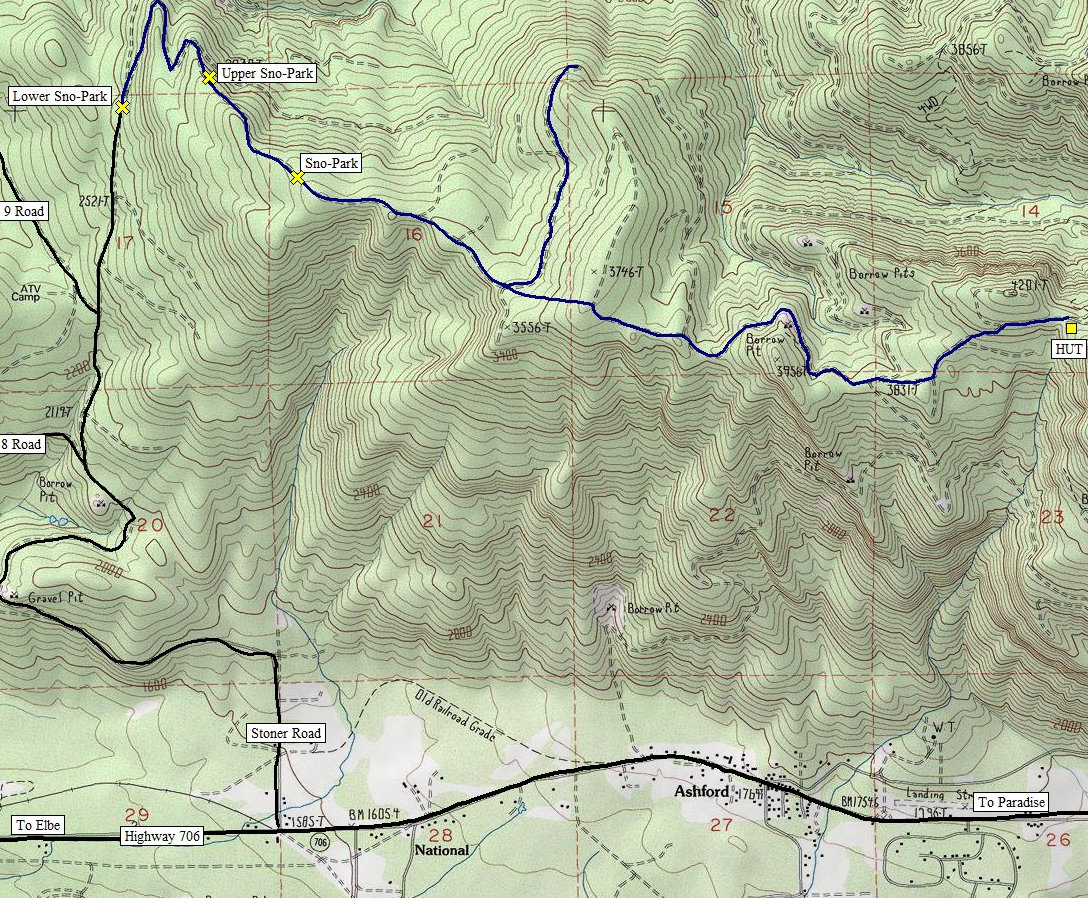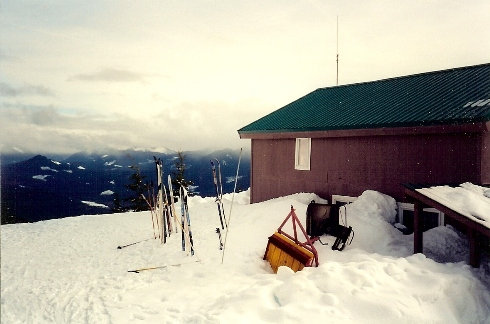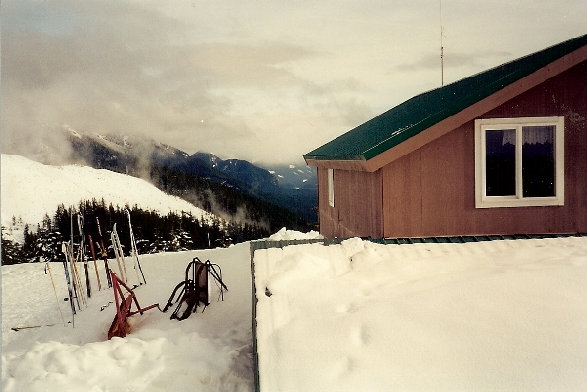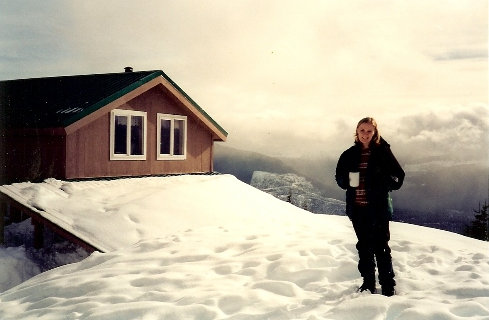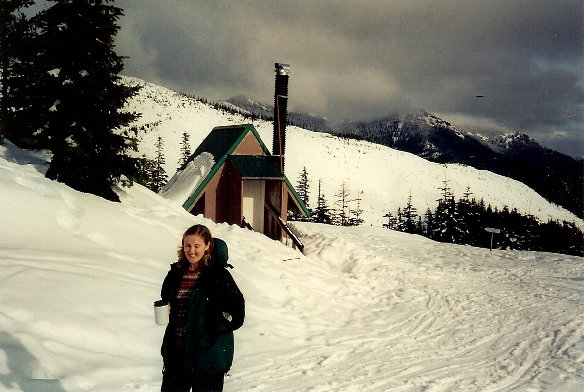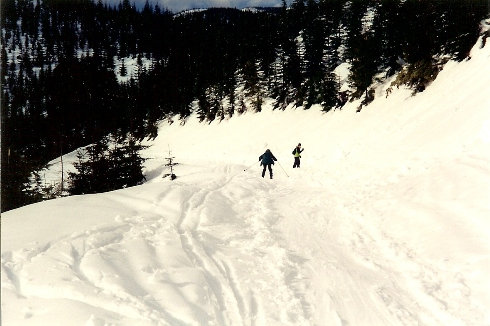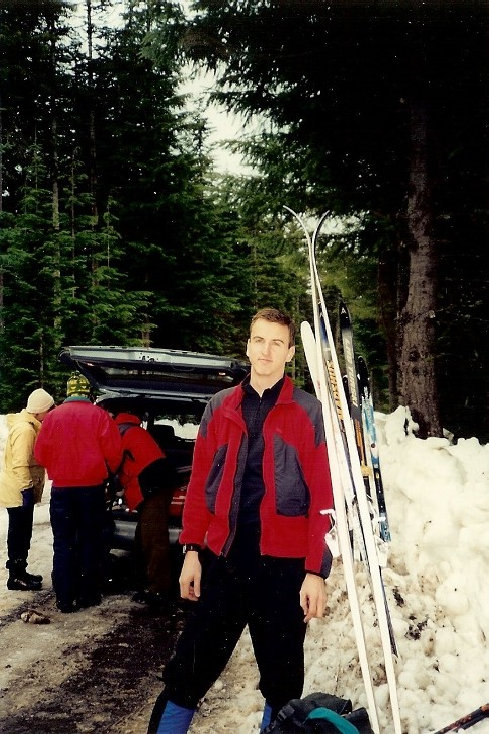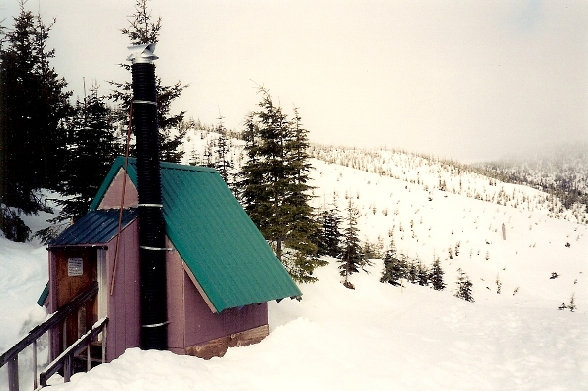 Cooper Creek Hut
Cooper Creek Hut
Cooper Creek Hut bathroom
Cooper Creek Hut
Our group at the hut
An open area just below the hut
Hut bathroom
Waiting at the trailhead