www.willhiteweb.com - Hiking, Climbing and Travel
Travel on Foothill Blvd to 1300 E. Travel North on 1300 E. to E South Temple. Travel East on E South Temple onto Virginia St. Turn right on Chandler Street. Turn right on Tomahawk Dr. The trail head is located on a dead end road.
University of Utah BLOCK U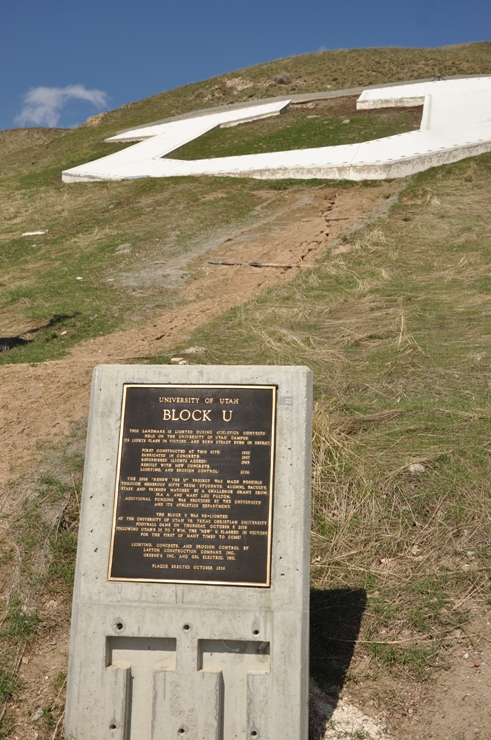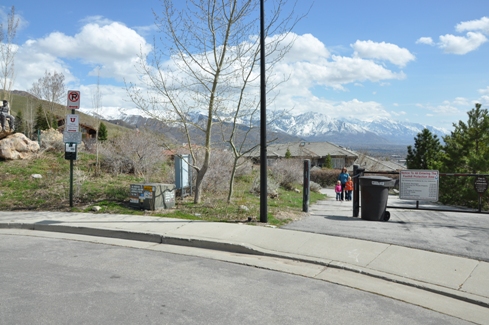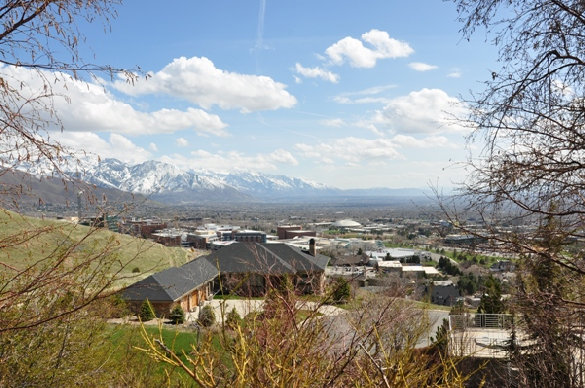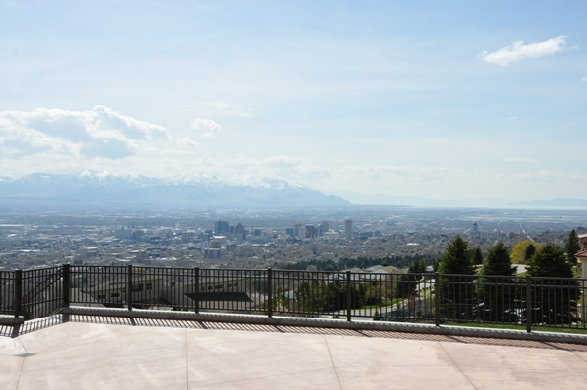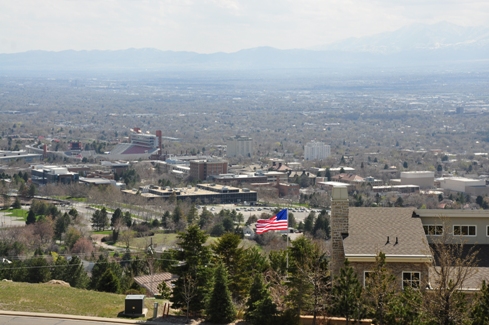 Access:
Students began painting their class numerals on "The Hill" in the early 1900s. Since the numbers changed annually, the students decided they wanted something more permanent that would promote loyalty and pride. The Block U was originally built in 1907 on Mount Van Cott. In 1969, the design was modified and 124 lights were installed. Seated 5,300 feet above sea level and standing 100 feet tall, the Block U can be seen for miles. Lighted primarily for athletic events, the Block U notifies everyone in the Salt Lake Valley and beyond that the Utes are playing at home, flashing after a victory.

It is only a quarter mile if that to hike to the base.
Distance: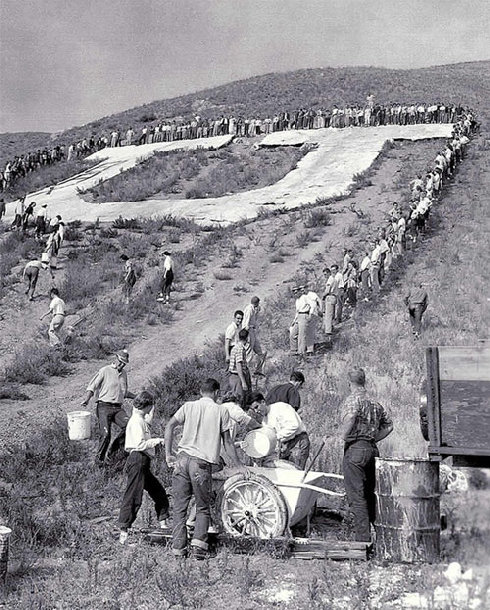 Left: early students painting the U
Campus area from the Block U
View of the city and northern Oquirrh Mountains
Trailhead for Block U
View looking south
The University of Utah Block U