www.willhiteweb.com - Hiking, Climbing and Travel
One of the easiest and safest slot canyons you can find is Little Wild Horse Canyon. Here you will find families, scout troops, loose dogs all working their way along this eight mile loop trip through Little Wild horse and Bell Canyons. The BLM has done a good job signing the route and even offer color maps at the trailhead.
Little Wild Horse Canyon & Bell Canyon
West of Green River Utah, take exit 149 off I-70 going south on highway 24 for 22 miles to Temple Junction. Their will be a sign for Goblin Valley. Follow this road several miles to another sign saying left to Goblin Valley State Park. Follow this road to just inside the park boundary. Before hitting the pay station, a sign on the right will indicate Wild Horse Canyon to the right. Take a right onto the nice dirt road and follow for 5 miles to the signed trailhead on the right. Lots of parking and restrooms.
From the trailhead, the route goes up a wash for 1/2 mile to a Y. Just before the Y is the only obstacle, a small dry waterfall that can be easily scrambled around on either side. At the Y, Little Wild Horse goes to the right, Bell Canyon left/straight. If you can't do the full 8 miles, go up the much more interesting Little Wild Horse Canyon. It is not long before you are in the narrow slots. The going is very easy but it keeps going and going. Eventually the back side of the swell opens up and the views now are dramatic cliffs and towers. A 4WD road is on the backside and must be walked for 1.5 miles between the two canyons. Luckily, it is very scenic as well. Bell Canyon is very scenic but shorter and not as narrow as Little Wild Horse. You end back at the Y and a retraced 1/2 mile back to the trailhead.
Access:
Route: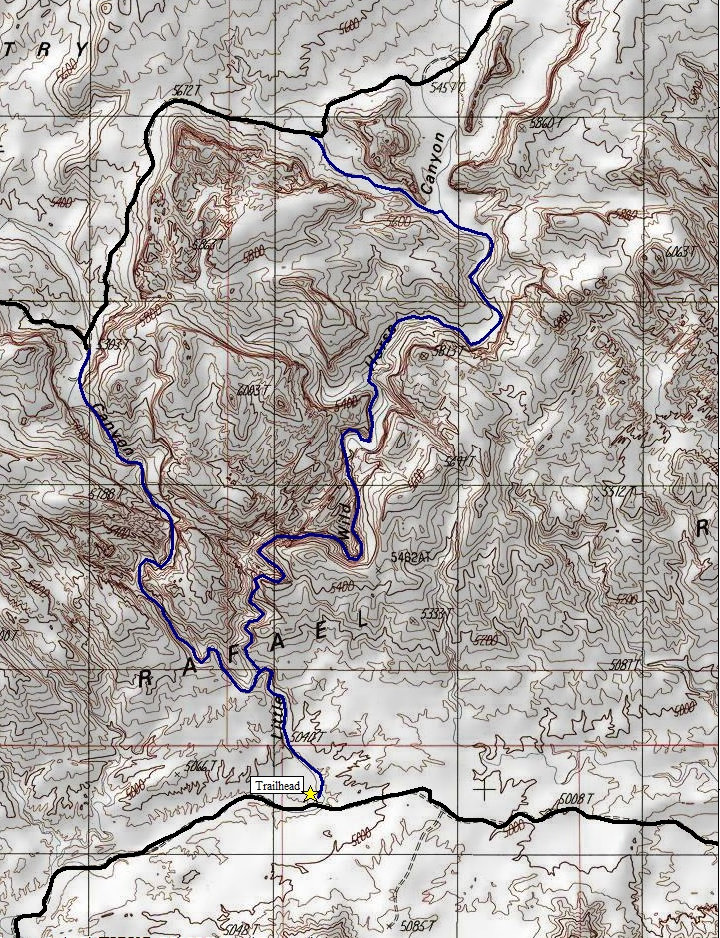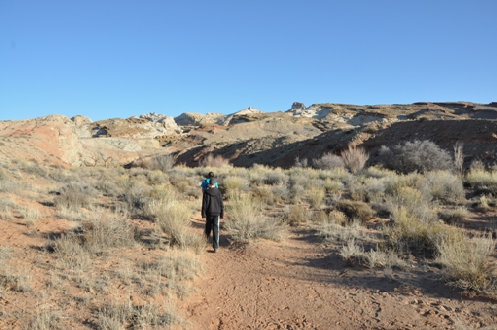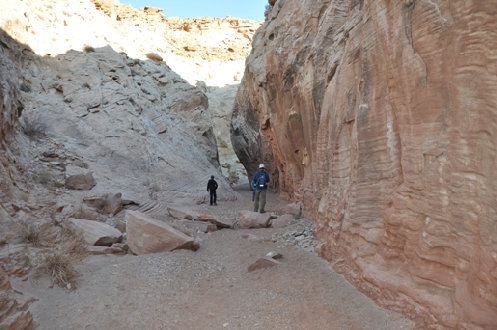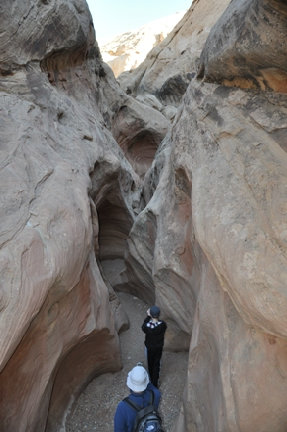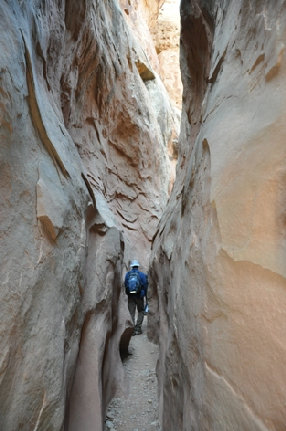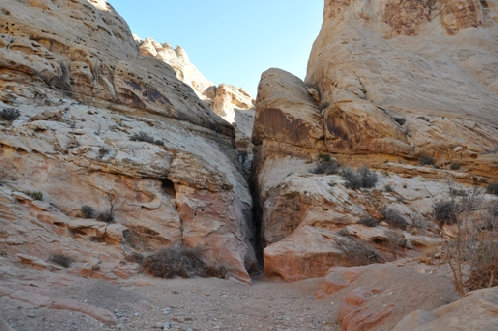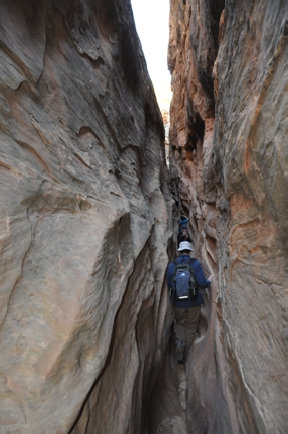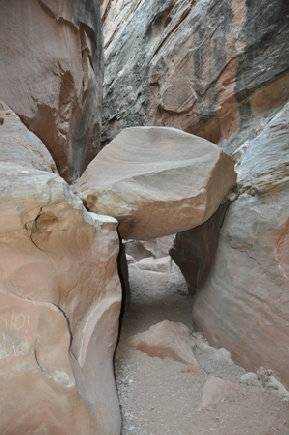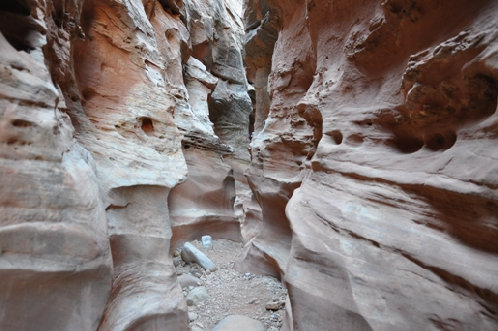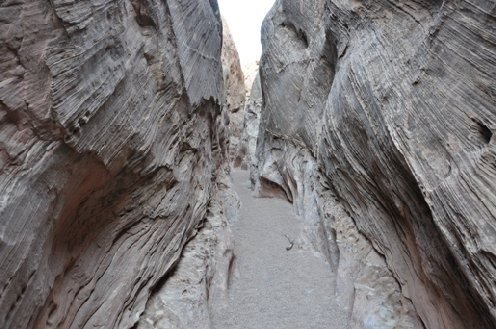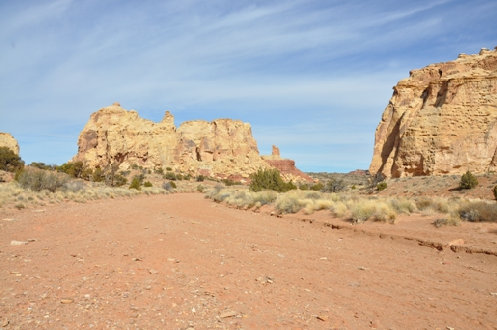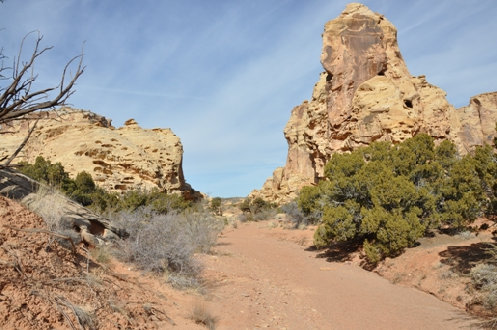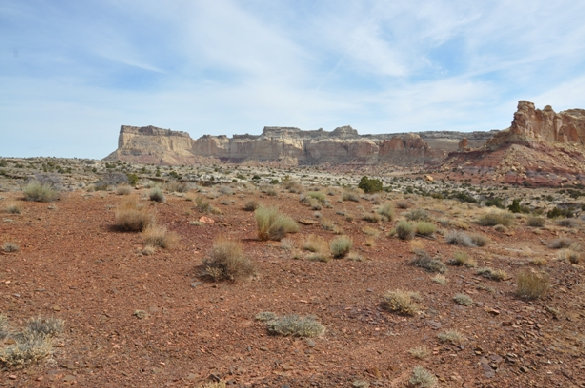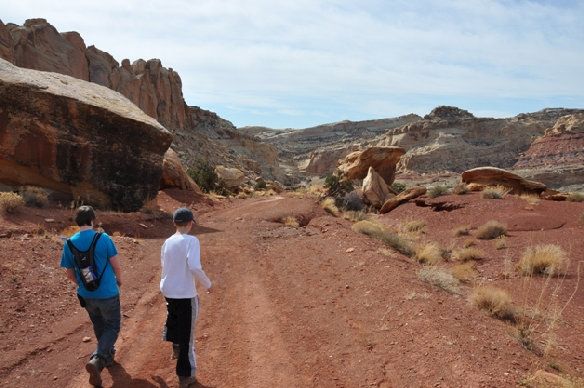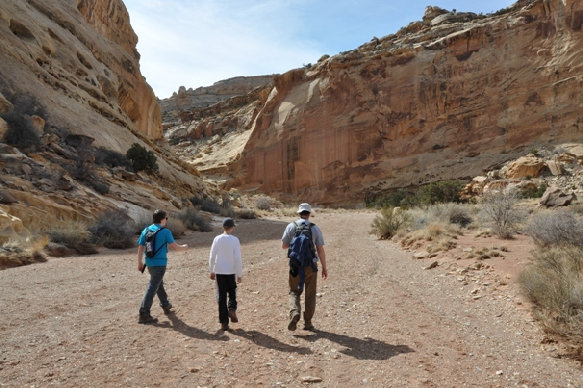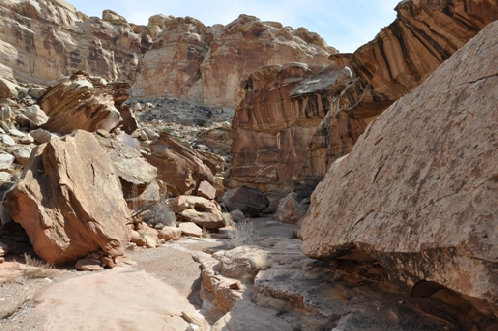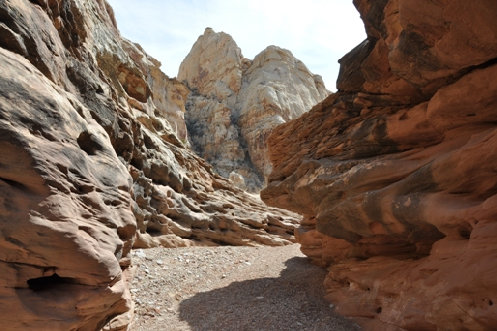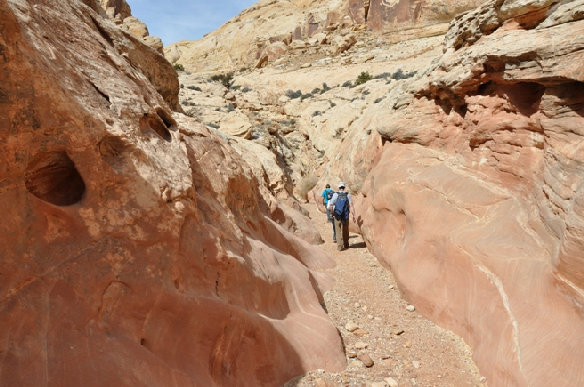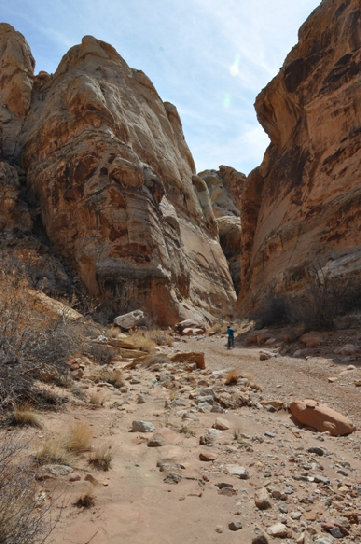 Near the trailhead
Start of Little Wild Horse Canyon
The second slot in Little Wild Horse Canyon
Little Wild Horse Canyon
Little Wild Horse Canyon
Backside of the San Rafael Swell
Hiking the wash after Little Wild Horse Canyon
The gap after Little Wild Horse Canyon before the road
Walking the road down to Bell Canyon
The start of Bell Canyon
Bell Canyon
Bell Canyon
Bell Canyon
Bell Canyon