www.willhiteweb.com - Hiking, Climbing and Travel
I really enjoy taking visitors to the Bingham Copper Mine. It is so unusually close to a large city and such a neat or should I say unique attraction. It doesn't take much time and the visitors center is quite informative. If you've been involved with construction or excavation in any way, you will truly understand just how astonishing this man made hole really is.

Kennecott Utah Copper's Bingham Canyon Mine has produced more copper than any mine in history. The mine is 2.75 miles across at the top and 3/4 mile deep. The mine can be seen by the space shuttle astronauts. By 2015, it will be more than 500 feet deeper. The typical new home contains about 500 pounds of copper. On average, each person in the U.S. uses about 30 pounds of copper every year. Copper is used in everything from cars and computers to cell phones.

The Visitors Center is open April through October, weather permitting from 8 a.m. to 8 p.m. - seven days a week. Cars will not be admitted later than 7:15 p.m. No reservations are necessary. A $5 per car admission fee for local charities is charged.
Rio Tinto Kennecott Bingham Copper Mine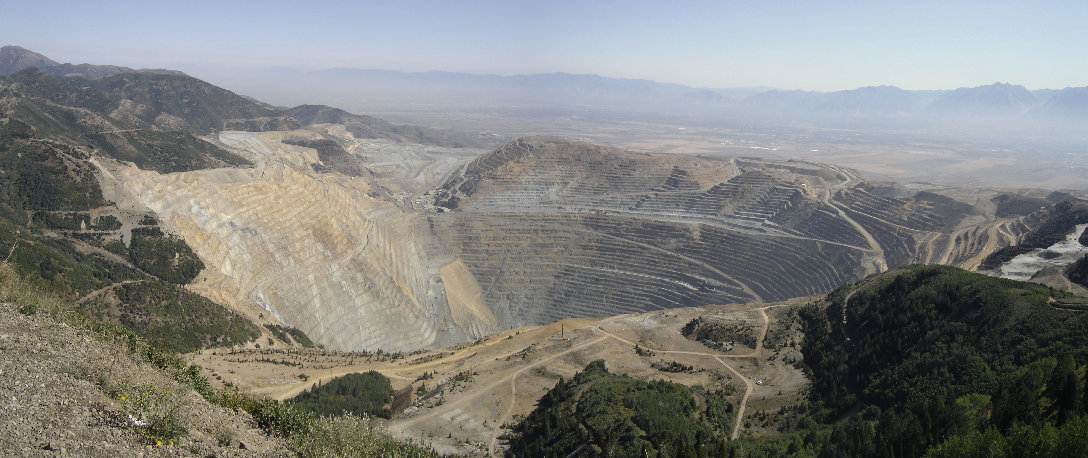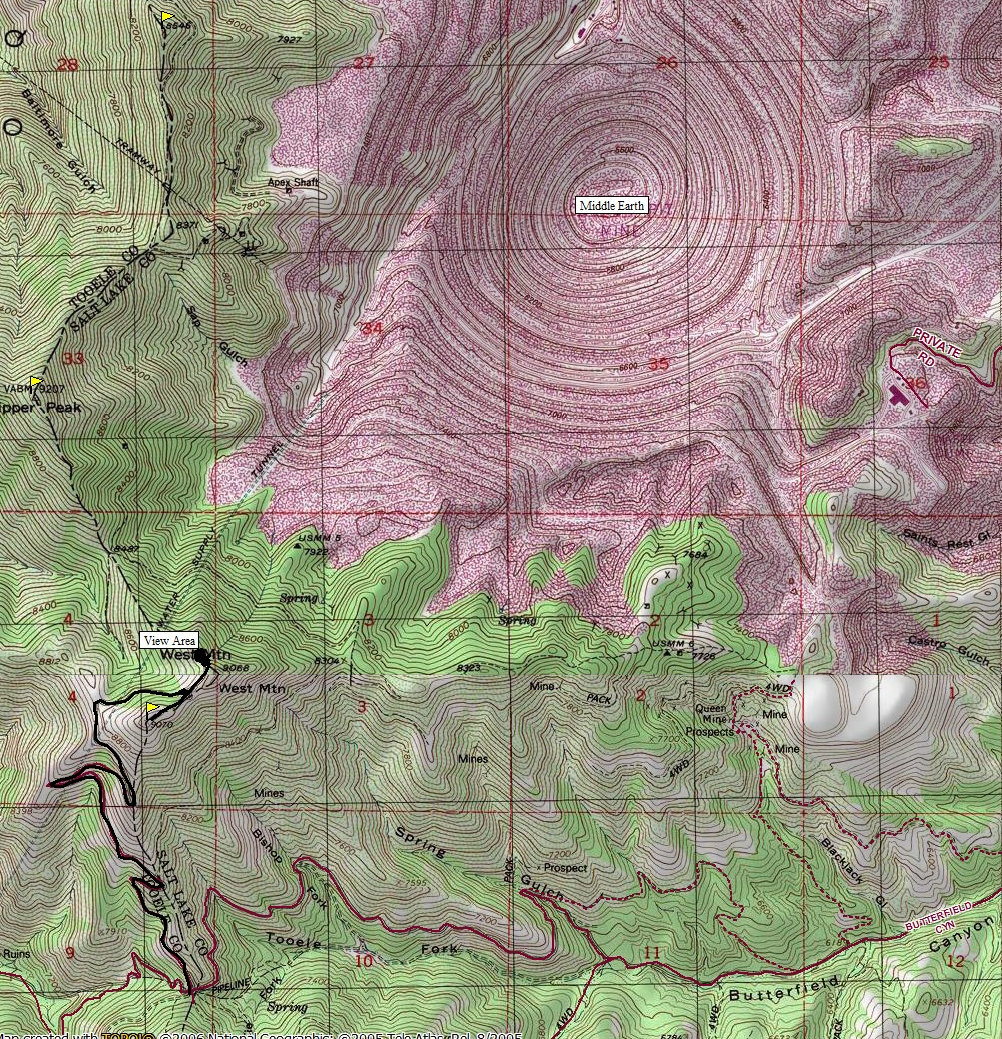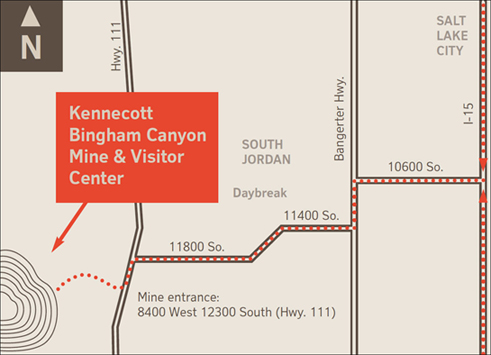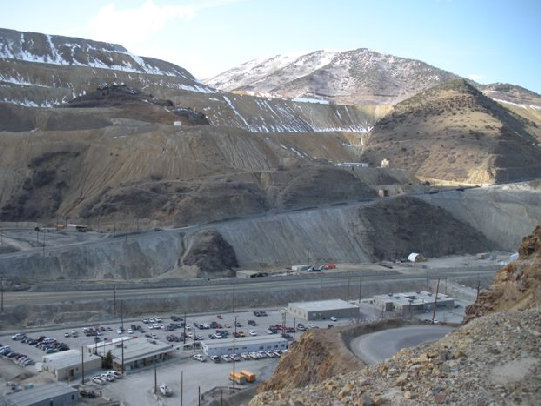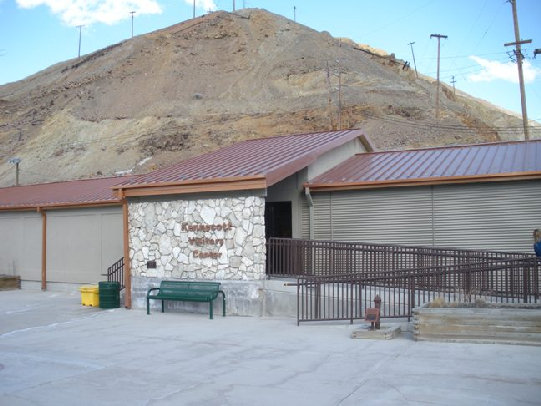 Kennecott Visitors Center
Bingham Canyon
Kennecott Mine from the observation area at the visitors center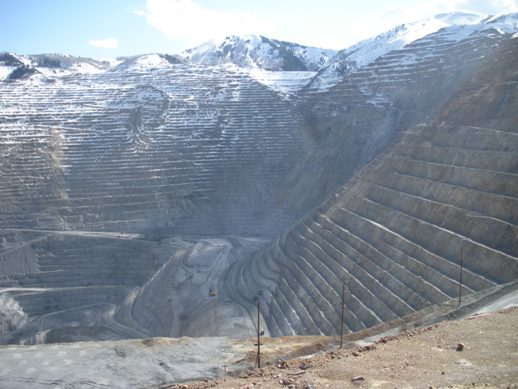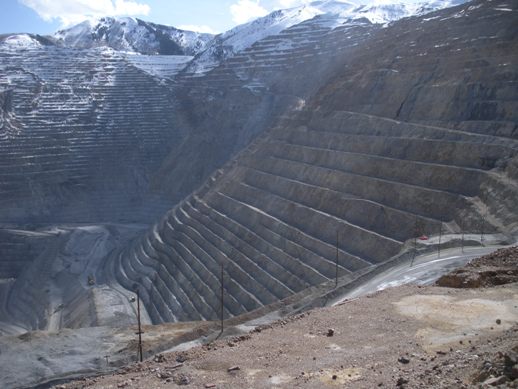 A few more perspectives showing just how deep this mine is
There is also another view area high above the mine on the rim of the Oquirrh Mountains. There are no facilities at this site and access beyond the large parking lot is prohibited. This viewpoint also has great views of the Salt Lake Valley and the nearby Oquirrh Mountains. To access the viewpoint does require driving on a dirt road from Butterfield Pass in Butterfield Canyon (see map below). To access Butterfield Canyon, from Bangerter Highway, take 12600 (Harriman Parkway) east. After a few lights, turn left on Main Street. Follow Main Street that eventually becomes the Harriman Highway. Eventually the road starts to turn north becoming U-111. At that point, Butterfield Canyon Road cuts off left. Follow it for 7 paved but narrow miles to Butterfield Pass. Turn right at the pass and follow the road to the top.
View of Kennecott Mine from the upper viewpoint. The visitors center is in the the valley in the center left of the picture where the buildings can be seen.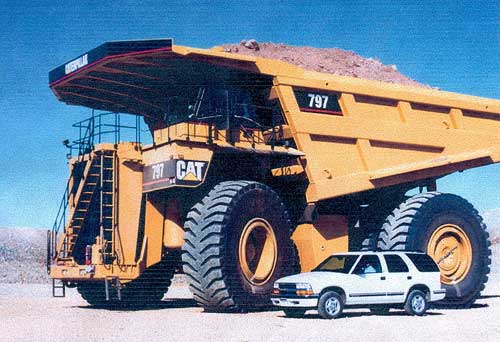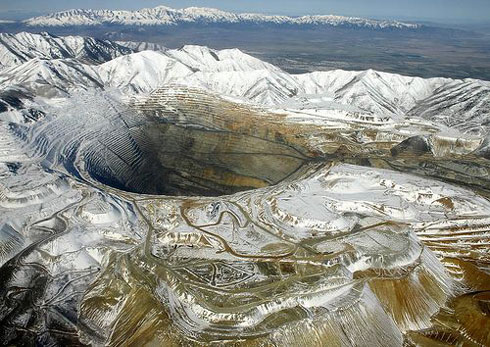 Main Visitors Center is here
Map showing the upper view area near Butterfield Canyon
I love this pictures taken from the air
Those are big trucks down there