www.willhiteweb.com - Hiking, Climbing and Travel
Lisa Falls - Little Cottonwood Canyon
Lisa Falls makes for a short easy hike if you are up in Little Cottonwood Canyon. A short trail under a quarter of a mile will take you there. This is a good place to cool off if you take a seat on the rocks near the falls spray. Kids enjoy playing in the nearby water as well.
Access:
Distance: 3 miles
Elevation Gain: 300 feet
Access Rating: Paved
From the mouth of Little Cottonwood Canyon drive 2.8 miles to a pullout on the left (north) side of the canyon. This is on a bend, just past a large pullout on the right that accesses the Little Cottonwood Trail.
Route:
Look for an unsigned trail going up into the woods (see picture). The trail only takes under 10 minutes and you should hear the falls (in spring) well before you get there. The trail is easy to follow with a few rocky sections that aren't too difficult for kids.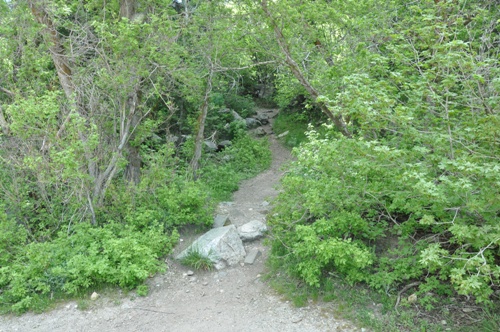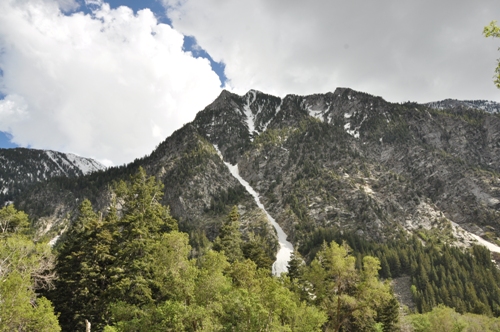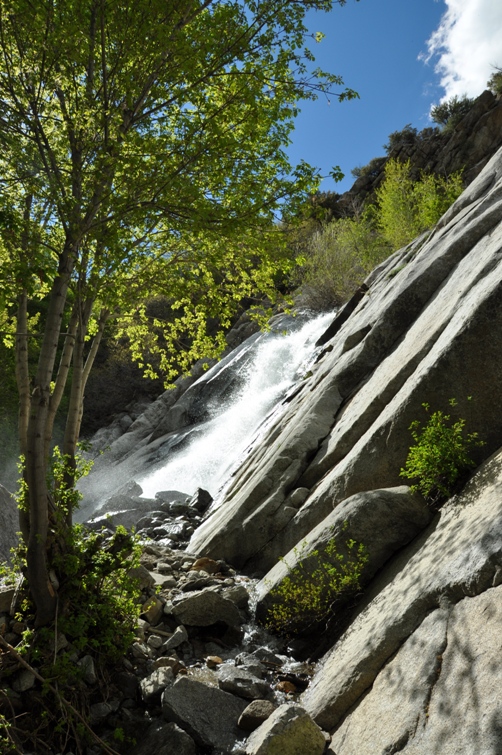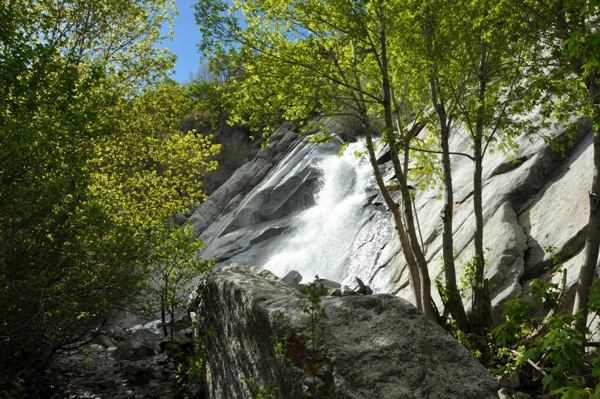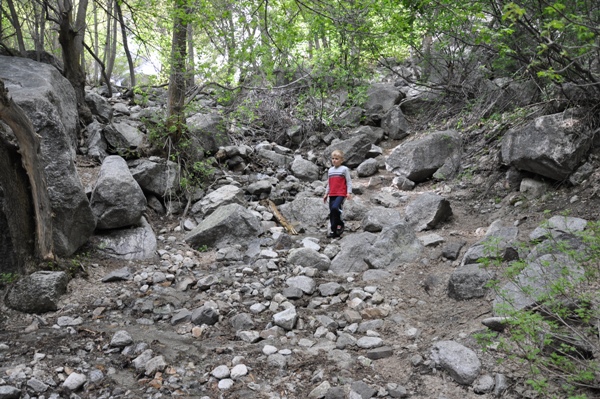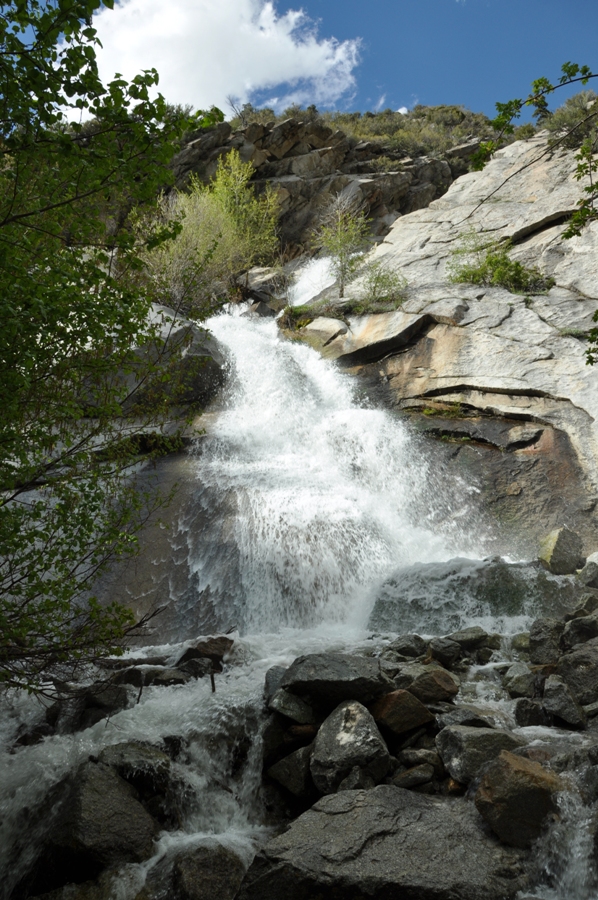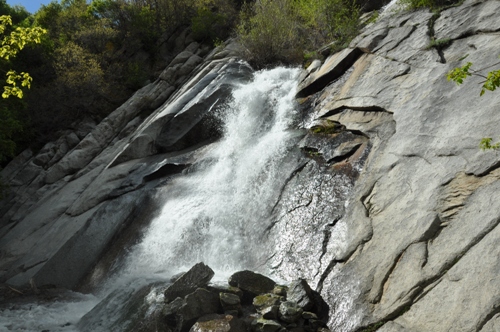 The trail from the parking area
View from the trailhead
Lisa Falls
Lisa Falls
Lisa Falls
Lisa Falls
Trail along the creek just below the falls