www.willhiteweb.com - Hiking, Climbing and Travel
Bells Canyon Trail - Lower Reservoir
This is the kids portion of the Bells Canyon Trail. The Lower Reservoir isn't far at all and makes for an attainable goal for small children. The shores of the reservoir are full of rocks for the kids to throw into the lake. There may also be ducks for the kids to feed. The reservoir level probably changes a lot, it has officially been drained but certainly retains water in spring.
Distance: 3/4 mile
Elevation Gain: 450 feet
Access:
There are two ways to access the reservoir. One is just as you start up Little Cottonwood Canyon on the right side...but space is limited. The other is just south of the entrance to Little Cottonwood, on South Wasatch Boulevard. Wasatch Boulevard is divided where the trailhead is located so look for that clue. The parking is a large lot is adjacent to the road below some apartments and almost looks like overflow parking for the residents but look carefully and you will see the trailhead signs. Also, on weekends, you'll see a ton of cars and hikers packing there backpacks.
Route:
The Bells Canyon Trail skirts alongside the apartment complex for awhile before squeezing between some private homes. Soon it gets above and the views of the Salt Lake Valley open up. There is a creek crossing that kids enjoy too on a small bridge. The trail is steep at times but most kids will enjoy climbing over the rocks and big steps. When you reach the reservoir, drop down and find a way trail to the shore.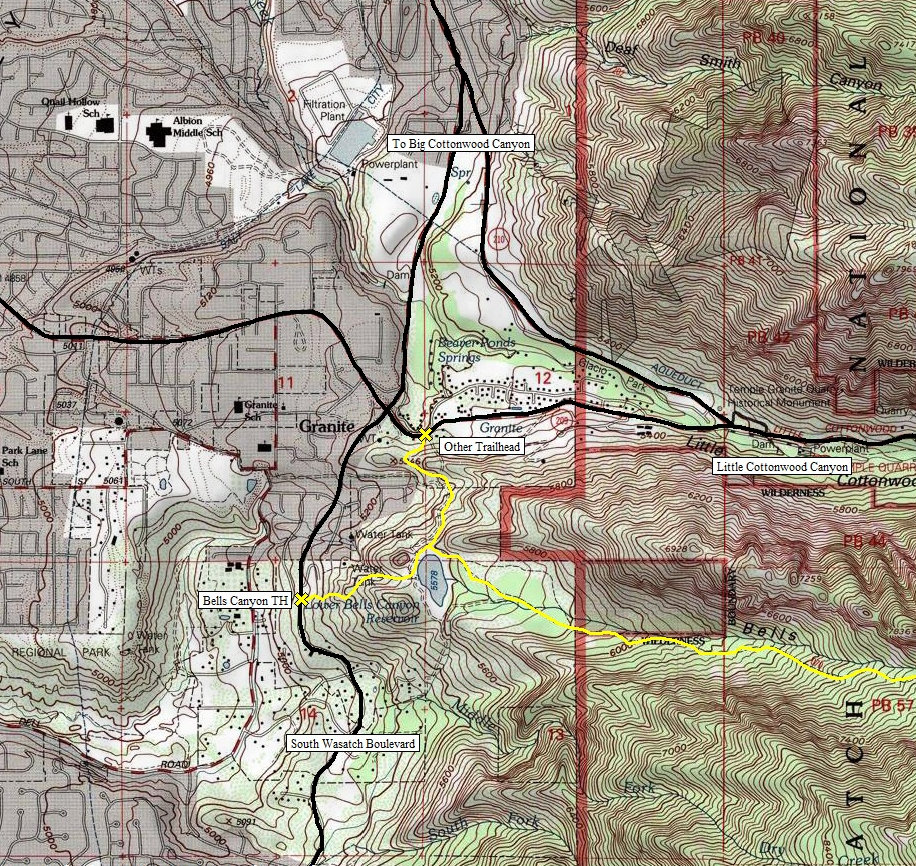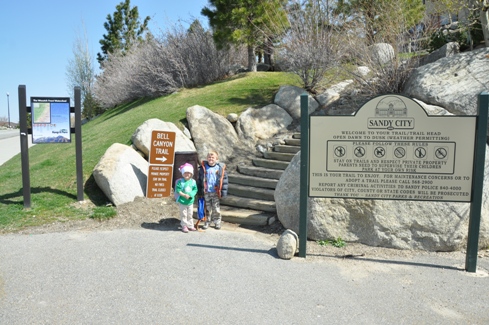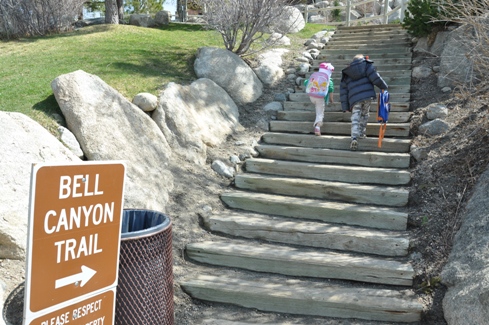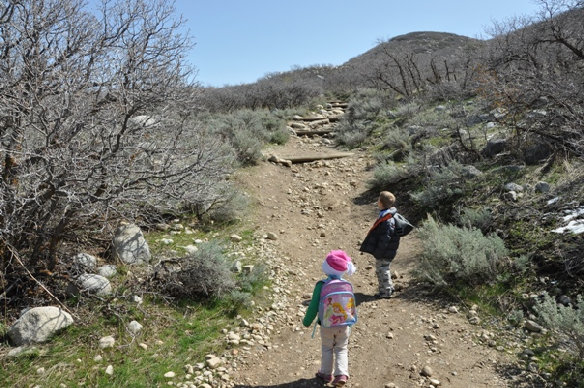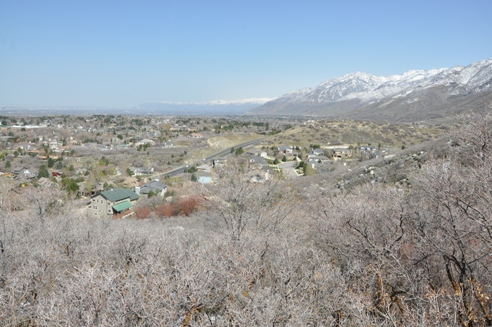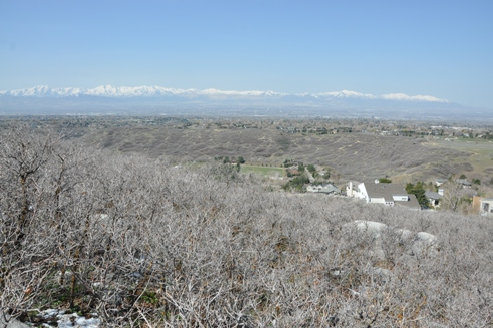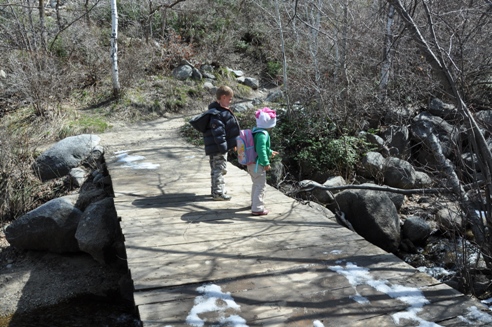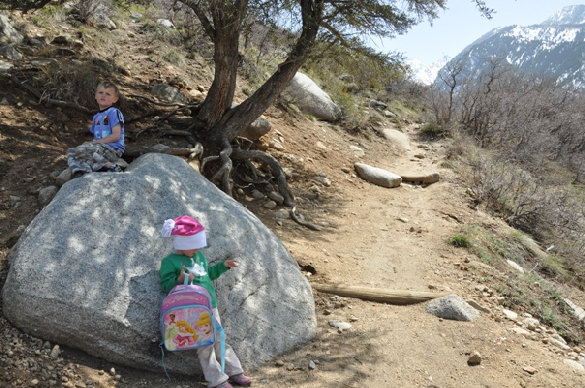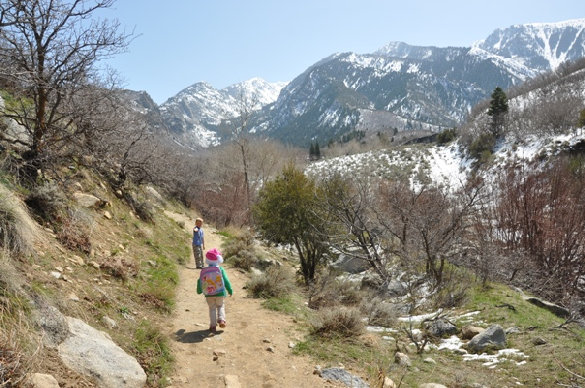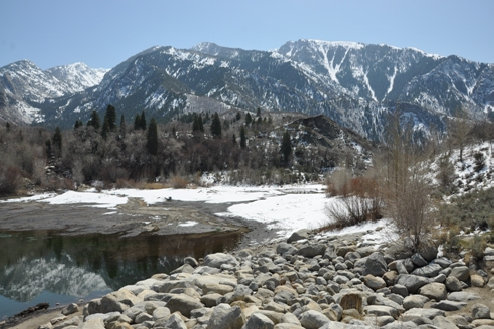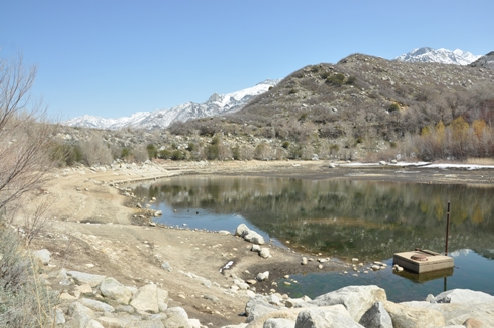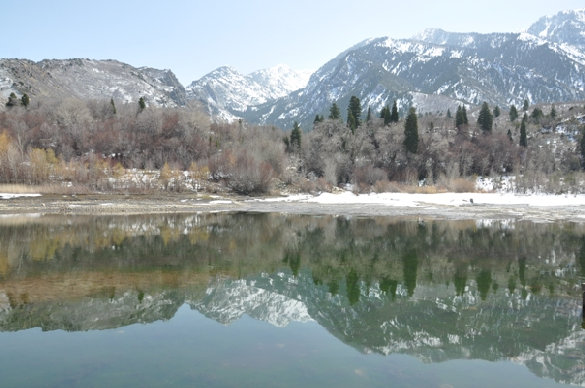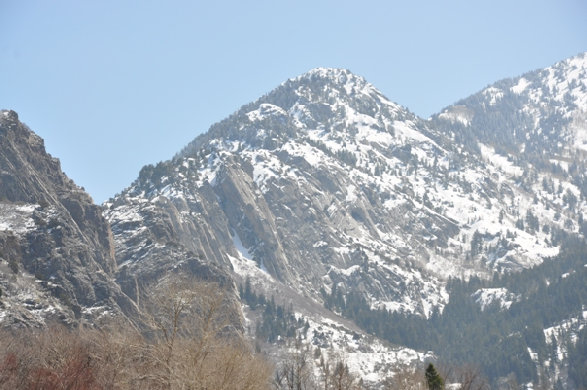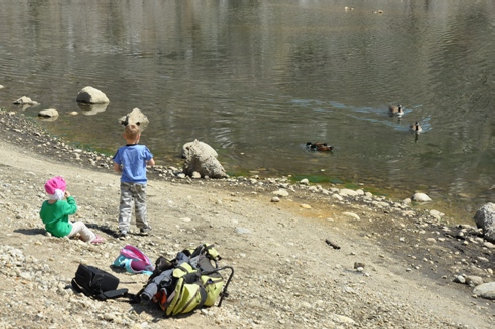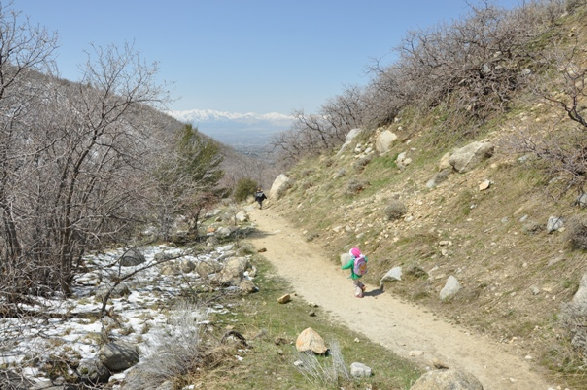 Hiking down the trail
Feeding the ducks
Route into Bells Canyon
Lower Bells Canyon Reservoir
Lower Bells Canyon Reservoir
Lower Bells Canyon Reservoir
Creek crossing
Nearing Lower Bells Canyon Reservoir
Oquirrh Mountains and the Salt Lake Valley
Resting just before the lake
View north toward Salt Lake City
Bells Canyon Trail
Starting the trail
Bells Canyon Trailhead