Drive west from Salt Lake City on I-80 towards Wendover. Take exit 62 (Lakeside Military Area) and go north towards the Military Area on a paved road. You reach the Military Area in around 15 miles. At the first signs, the paved road will be bending left. Go straight/right on a gravel road. This road crosses the base. If you hit a guard station at the base, you went too far. Once across the base on the gravel road, you'll then be on State Lands for a short bit. Here there is a minor pass or highpoint in the road. From that highpoint, the road drops to the rock quarry. Shortly after the pass, look for a minor road to the left that has grass growing over it. Park at the start or drive as far as you can to save a half mile or so.
Hiking to the top of Twin Hills will put you in a location few in Utah have ever seen. Twin Hills is at the north end of Hill Air Force Range, in a small spot of public state trust land surrounded by the salt flats, private interests and military fences. Visit on a clear day for the best expansive views and on the weekend to avoid nearby hassles from a rock quarry in a little industrial area called Lakeside. Lakeside is the start of the railroad causeway that crosses the Great Salt Lake on it's way to Ogden. The loaded trains rumble in the distance breaking the silence on quiet days.
Twin Hills
Distance: 0.5 to one mile
Elevation Gain: 300 feet
Summit Elevation: 4,982 feet
Access rating: Level 2
www.WillhiteWeb.com: Your online resource for hiking, climbing and travel
Access:
Route:
Follow the road as it climbs the east side of Twin Hills. (The road is visible up Twin Hills from a distance). Near the summit, the road stops and you'll have to climb up along some talus slopes to the highest point. On the top are a few old anchors and a military benchmark. Again, views are quite unique as the mountain is in a topography rich area.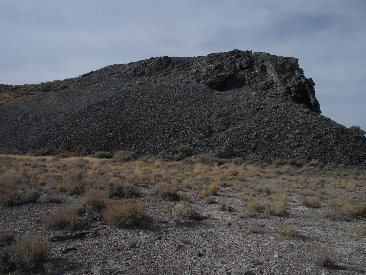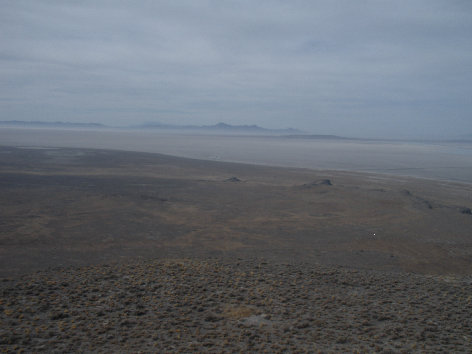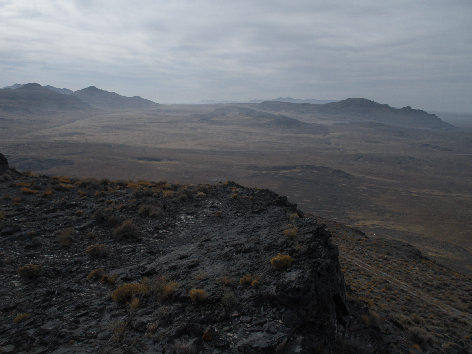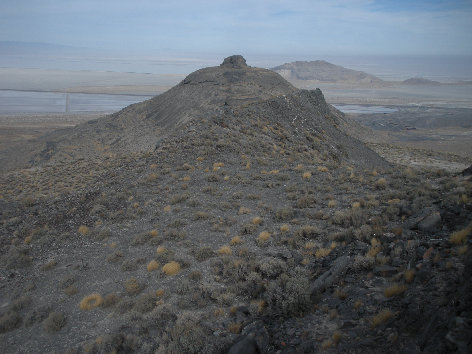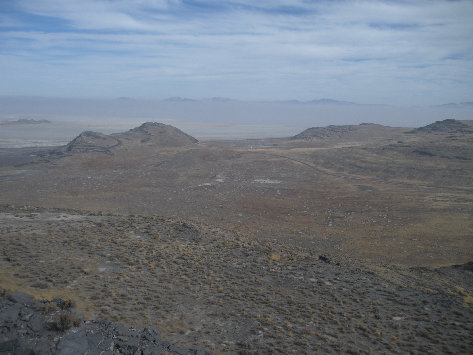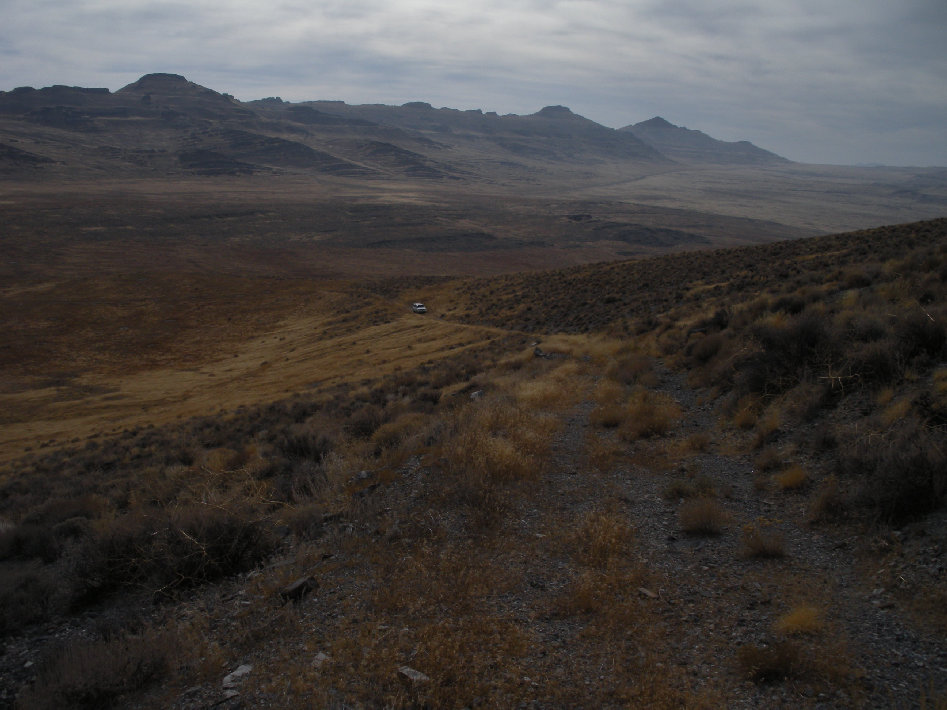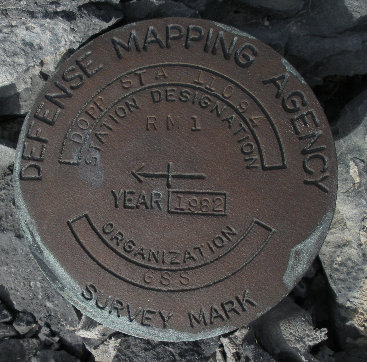 Parked on the access road with the restricted Lakeview Mountains in the distance....looks like a si fi movie set
Road ends at the rocky summit block for a short scramble
Someday I will see one of these on Granate Peak in Dugway!
Looking east from the summit
Looking west to the Newfoundland Mountains
South across Hill Air Force Range
Looking north at the other Twin
Looking NE to Lakeside Butte and the Great Salt Lake with smog hiding the Wasatch