www.willhiteweb.com - Hiking, Climbing and Travel
Causey Reservoir - Skull Crack Trail
The east arm of the Causey Reservoir is a road less area accessed only by foot, peddle or paddle. A nice trail has been built along the south side to some small camping spots at the far end, where the river feeds into the lake. The views along the way are excellent of the western valleys, the cliffy hillsides and the water far below. This trip also made for an excellent overnighter for my scout troop. The only risk here is if someone else beats you to the camping spots, as there aren't that many. Luckily we had the place to ourselves. When the creek is low, you can cross and continue on the trail along the north side of the east arm, continuing to a trailhead on the tip of the north arm of Causey Reservoir.
Access:
From Huntsville, follow SR-39 east past several forest service campgrounds to the well signed Causey Road. Follow this road until you get to the dam area. Turn right on a dirt road to cross the dam. Follow this nice dirt road around the south arm until you reach the parking area and trailhead at the end of the public road.
Distance: 2.3 miles
Elevation Gain: 700 feet each way
Starting Elevation: 5,600 feet
Access Rating: Paved/Nice Gravel
Route:
The trail starts out along the shore, easy and flat. Soon the trail turns east and begins climbing. Avoid fisherman side trails leading down to the water. This trail climbs. It will gradually climb about 700 feet reaching a height to allow for some great views. Not until you reach the far eastern end will the trail suddenly drop fast back down into the gorge and reach the campsites at the lake inlet.
History:
Causey Dam was named after Thomas Causey who operated a saw mill at Causey Creek and the South Fork. It was constructed from 1962 until 1966. The name Skull Crack trail comes from a story of a James Slater and Marinus Johansen who were up the Canyon hunting many years ago. One of the mules became unruly so Johansen hit the mule over the head with his gun barrel. He cracked the mule's skull.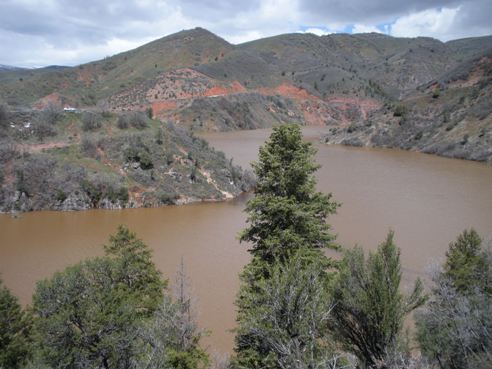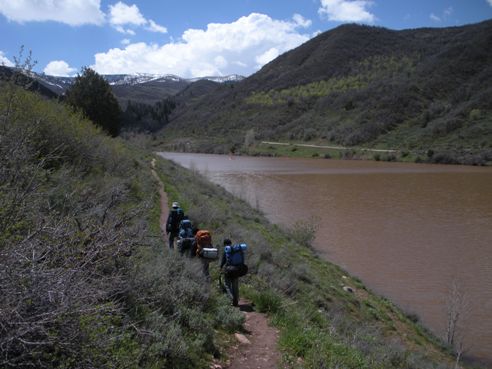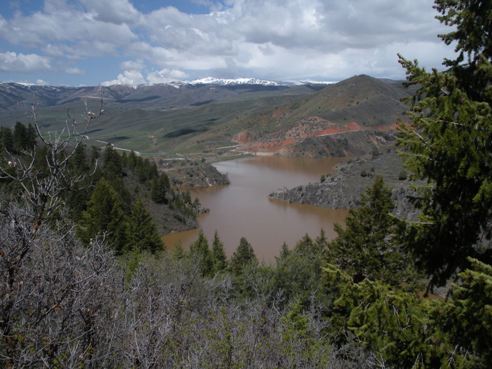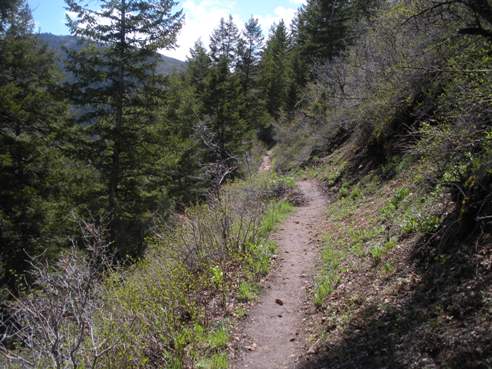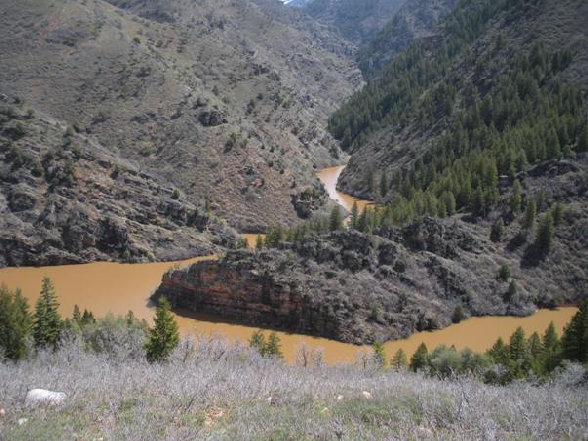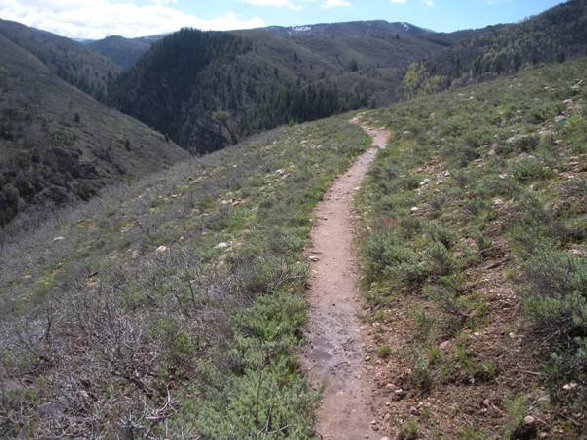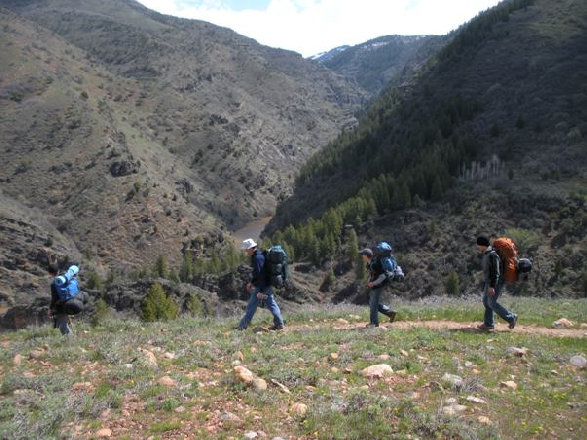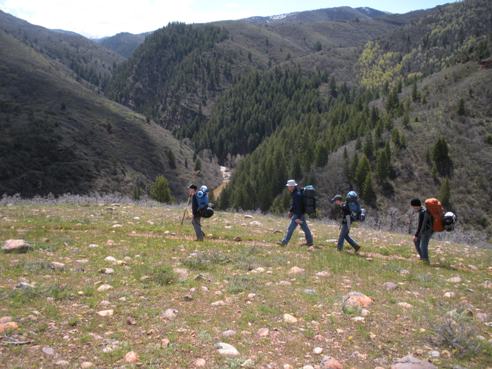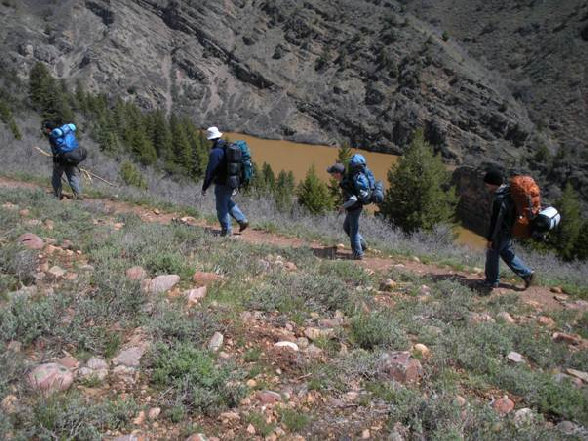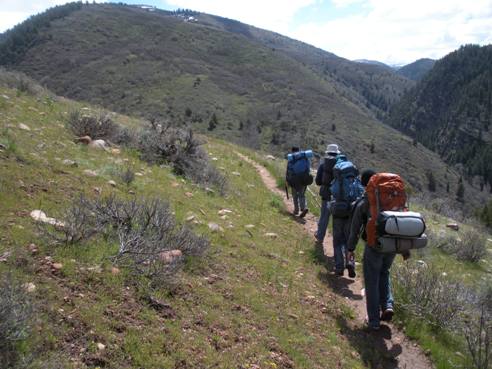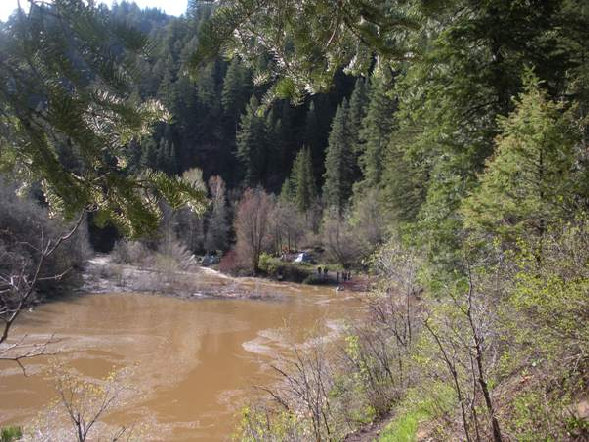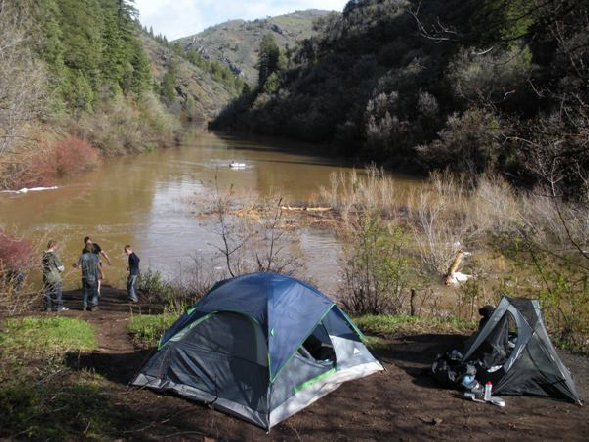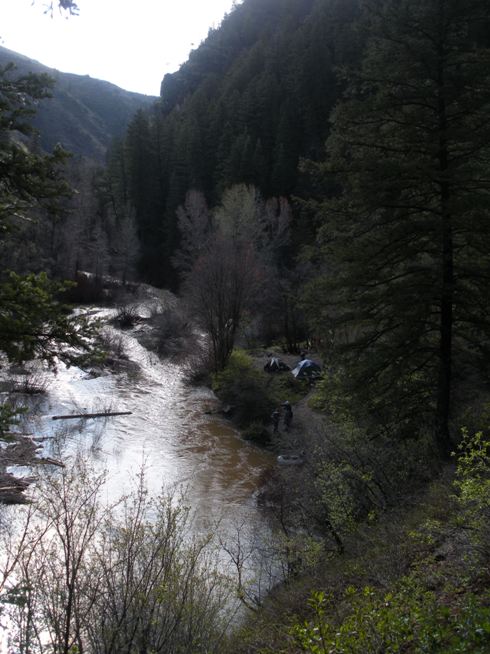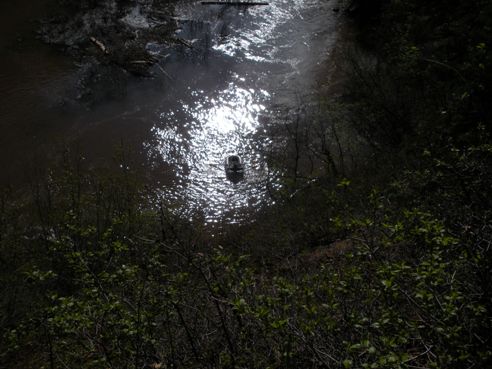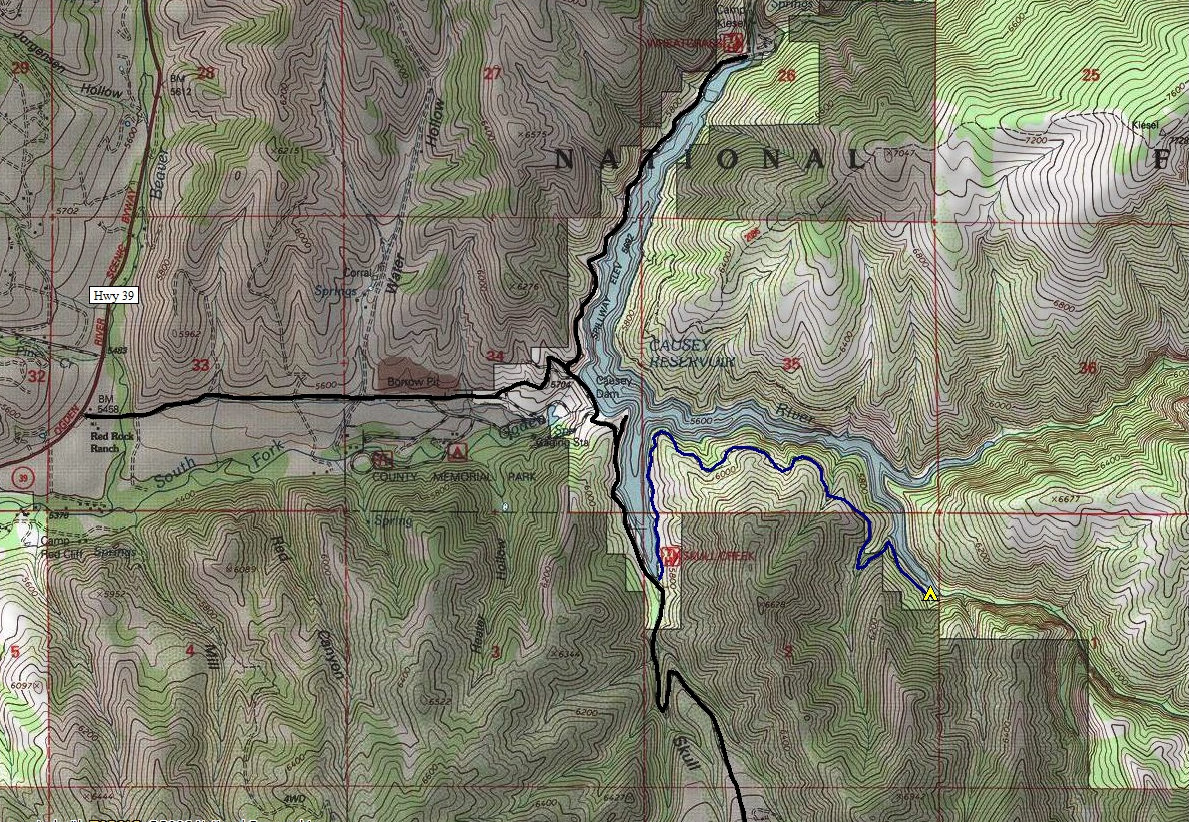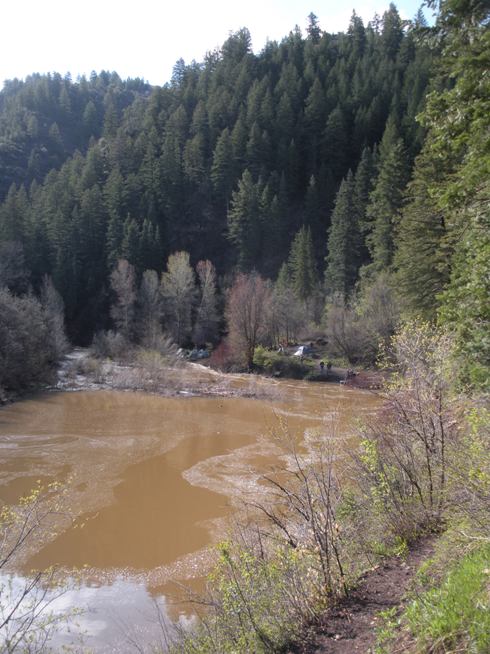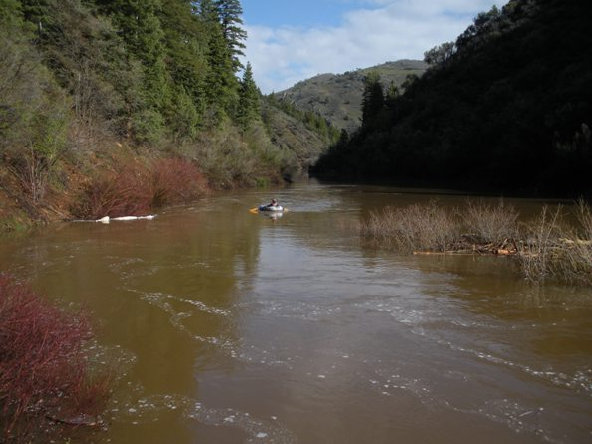 View toward the north arm as the trail turns east (dirt in the water from flooding)
South arm of Causey Reservoir
Camps where the South Fork Ogden River dumps into the Reservoir
Looking at the camp from the trail

Skull Crack Trailhead sign
View of the dam from the trail
Skull Crack Trail
East fork ends up going into two canyons
Skull Crack Trail
Hiking back, our camp is down there where the river is entering the lake
Skull Crack Trail
Skull Crack Trail
Skull Crack Trail
We brought a small rubber raft
Scouts tents
In the rubber raft where the creek is entering the lake
The flooding water coming into the lake was not that inviting
START