Although not exactly the highlight of anyone's travel vacation, Council Bluffs has been a stopping point for travelers since the days of Lewis and Clark. There is history here, it's just not in historic buildings and structures but the stories of travelers and adventurers.
Council Bluffs, Iowa
United States Travel

Lewis & Clark Monument & Scenic Overlook
Historic General Dodge House & Other Old Houses
Bayliss Park
Kanesville Tabernacle
Built in 1869 by General Dodge of the Civil War, one of several old homes in the historic district of Council Bluffs. Tours of this lavish Victorian home are available.
Park built in 1936 honoring the 1804 Lewis & Clark expedition and the historic meeting with Otoe ad Missouria tribesman in the area. Great views of the Missouri River valley area.
An authentic replica of a 1846 LDS meeting house where Brigham Young was sustained as a prophet.
General Dodge House
Bayliss is right downtown with monuments honoring veterans from the Civil War to today. The area is full of sculptures and landscaped art.
Jesse James and his outlaws staged the world's first robbery of a moving train in 1873 east of Council Bluffs. They learned there would be $75,000 in gold on a train out of Cheyenne. They pulled out all the spikes then tied a rope to one track. When the train came they jerked the rope removing a rail. The trail crashed into a ditch killing the two engineers. The gold shipment had been delayed and they only got away with $3,000.
Crossing the Missouri River between Omaha Nebraska and Council Bluffs Iowa, this pedestrian bridge links over 22 miles of biking trails. It's also a great viewpoint of Omaha as well as a scenic bridge.
Bob Kerrey Pedestrian Bridge
First Train Robbery
Other Historic homes
Omaha from Lewis & Clark Scenic Overlook
Views from Lewis & Clark Scenic Overlook
Bob Kerrey Pedestrain Bridge
Kanesville Tabernacle
Site of the first train robbery
Views from the Bob Kerrey Pedestrain Bridge
Views from the Bob Kerrey Pedestrain Bridge
Fountain in Bayliss Park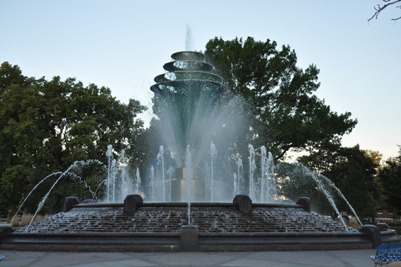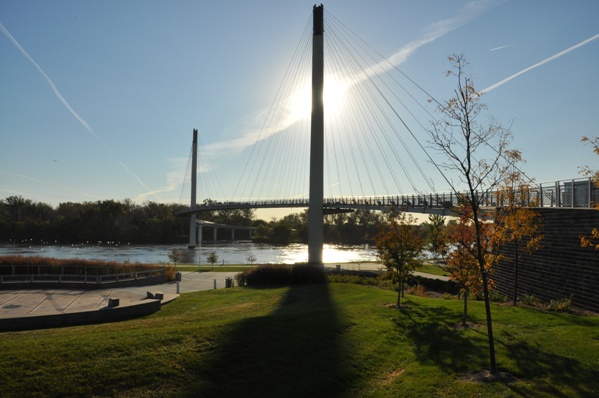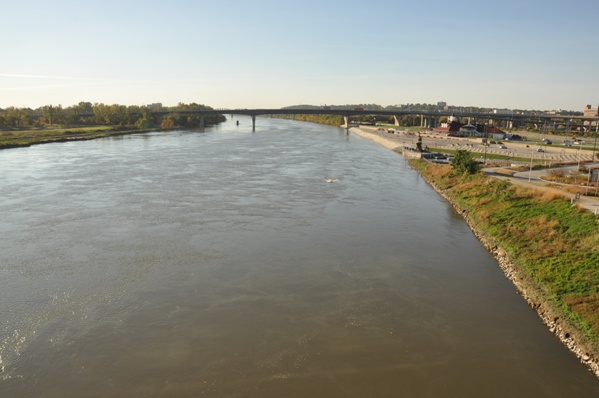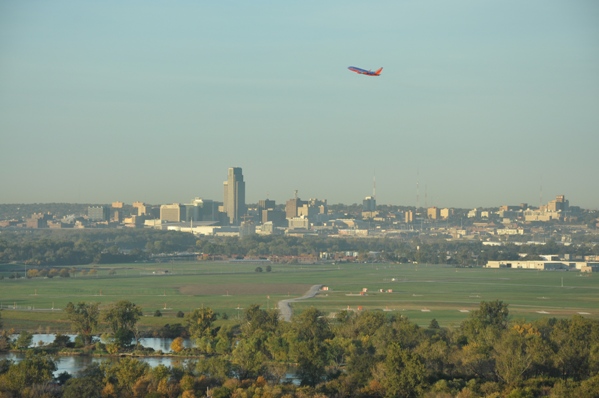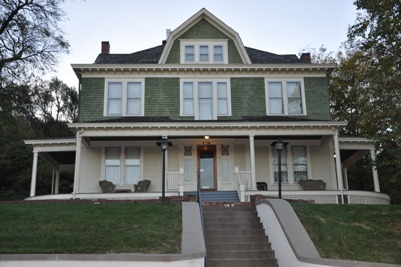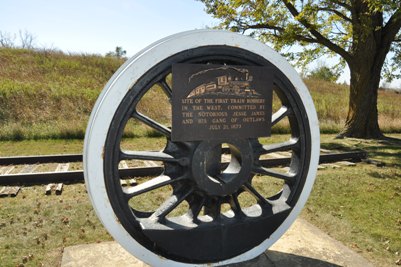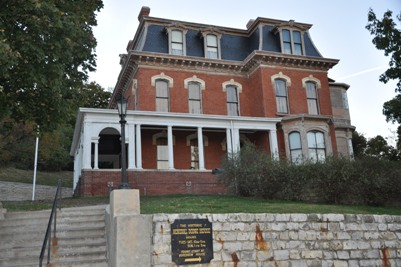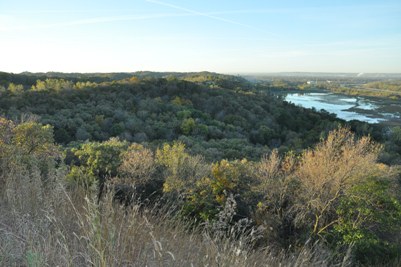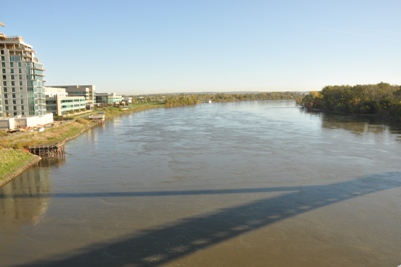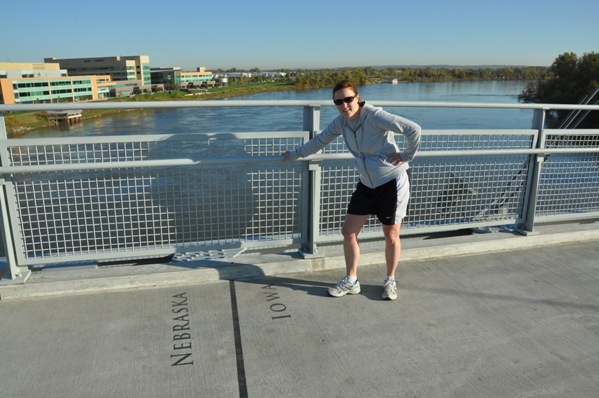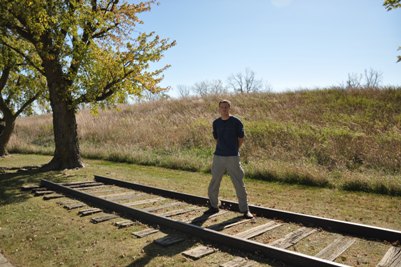 Jogging across the Bob Kerrey Pedestrain Bridge - State Line
Site of the first train robbery