From I-90 take exit 85 and follow US 970 (US 97) for 19.3 miles. Two miles after Mineral Springs go left on FR 9714 (Iron Creek). Follow for 2.7 miles to the end and trailhead #1351. There is an upper and lower parking area as the very end of the road is a little rough for some cars.
WillhiteWeb.com - Washington Hiking
Jester Mountain & Teanaway Ridge
The Iron Bear Trail has long been noted as one of the earliest trails to melt out of snow in spring. There are two highpoint options along the way, one to Jester Mountain, the highest spot in the area, with a full view in all directions. The other a more mellow hike to the central highpoint of Teanaway Ridge with occasional views in most directions. Do one and you have an enjoyable hike, do both and you have a good workout. Jester Peak is #84 on the Backcourt List.
Jester: Elv. 5,520+, 3.7 miles one way, 1,950 foot gain
Teanaway Ridge: Elv. 4,943, 4 miles one way, 1,780 foot gain
Both together 11.5 miles total with 2,850 foot gain
Access: Good Gravel except last 1/4 mile
Route:
Access:
This trail quickly climbs up through the trees nearly two miles to a 4 way junction on Teanaway Ridge. The views start here. Go left to the central Teanaway Highpoint, or to the right to Jester Mountain. The trail up Jester follows the ridge north soon switchbacking a few times before reaching a false summit at 5,489 feet (sometimes called Iron-Bear Peak). The views on the false summit are good but the highest spot is only after dropping down 100 vertical feet and regaining it plus a few more to the 5520+ point (known as Jester). The trail gets close to this summit but not all the way. A short off trail scramble is required. For Teanaway Ridge, go left back at the 4 way intersection. The trail does some nice ups and downs before it passes right by the highpoint.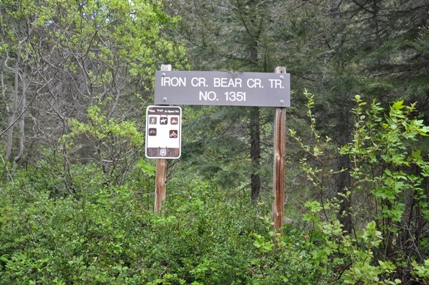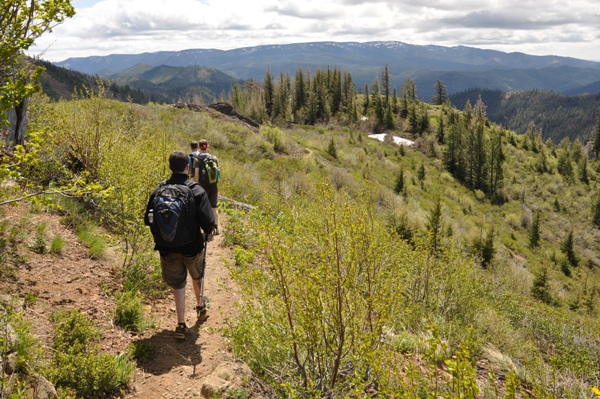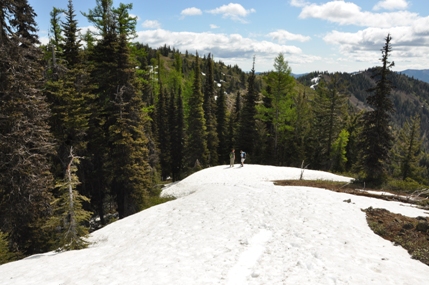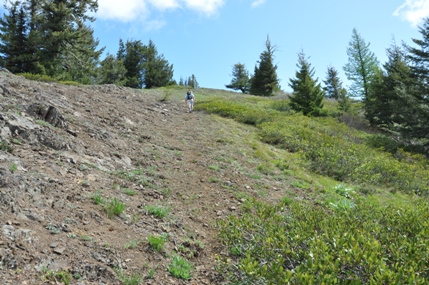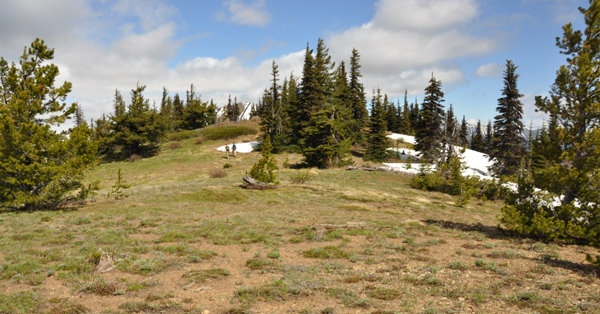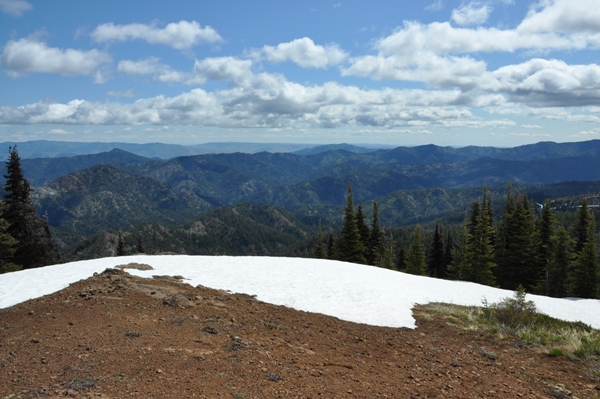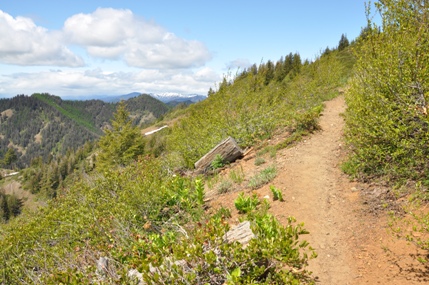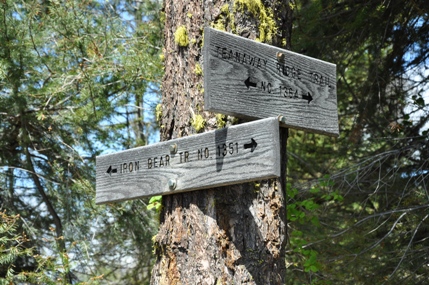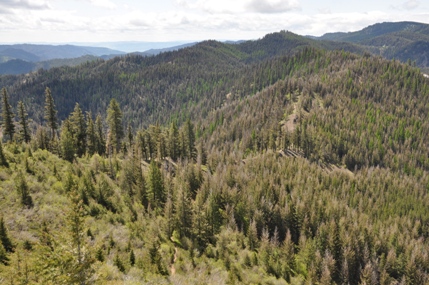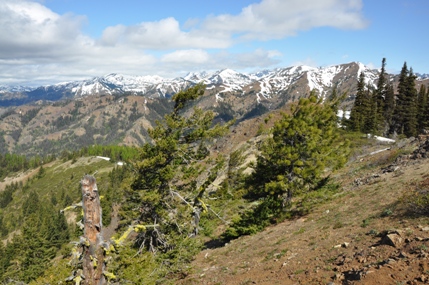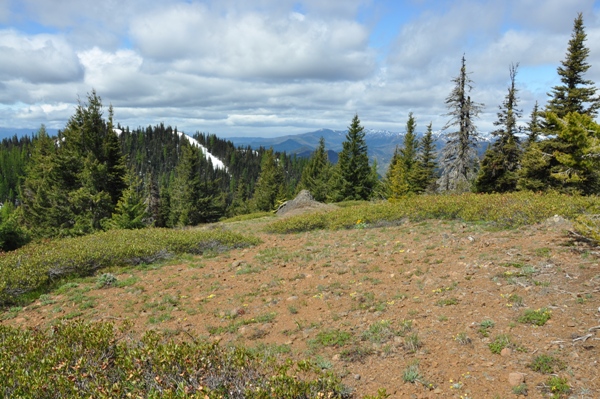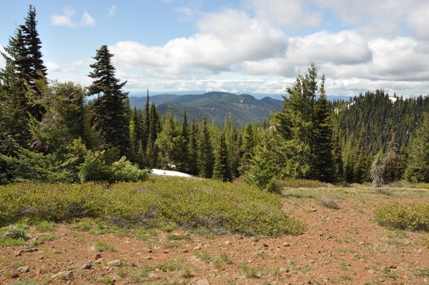 Red Top Mountain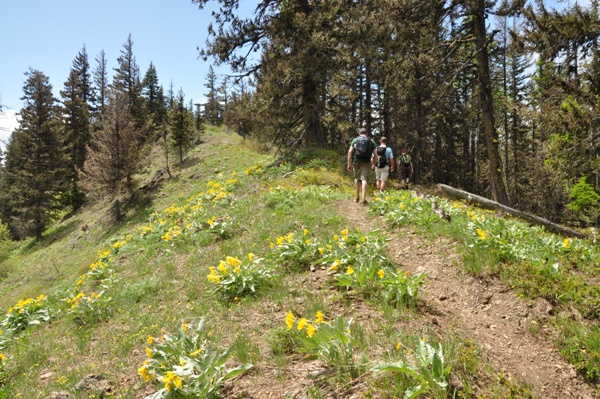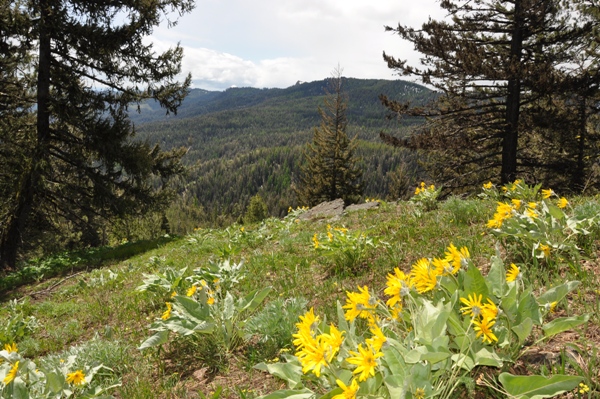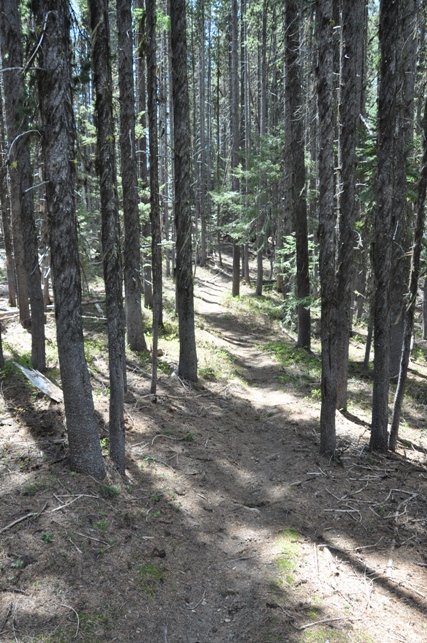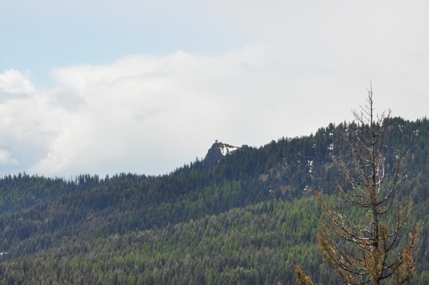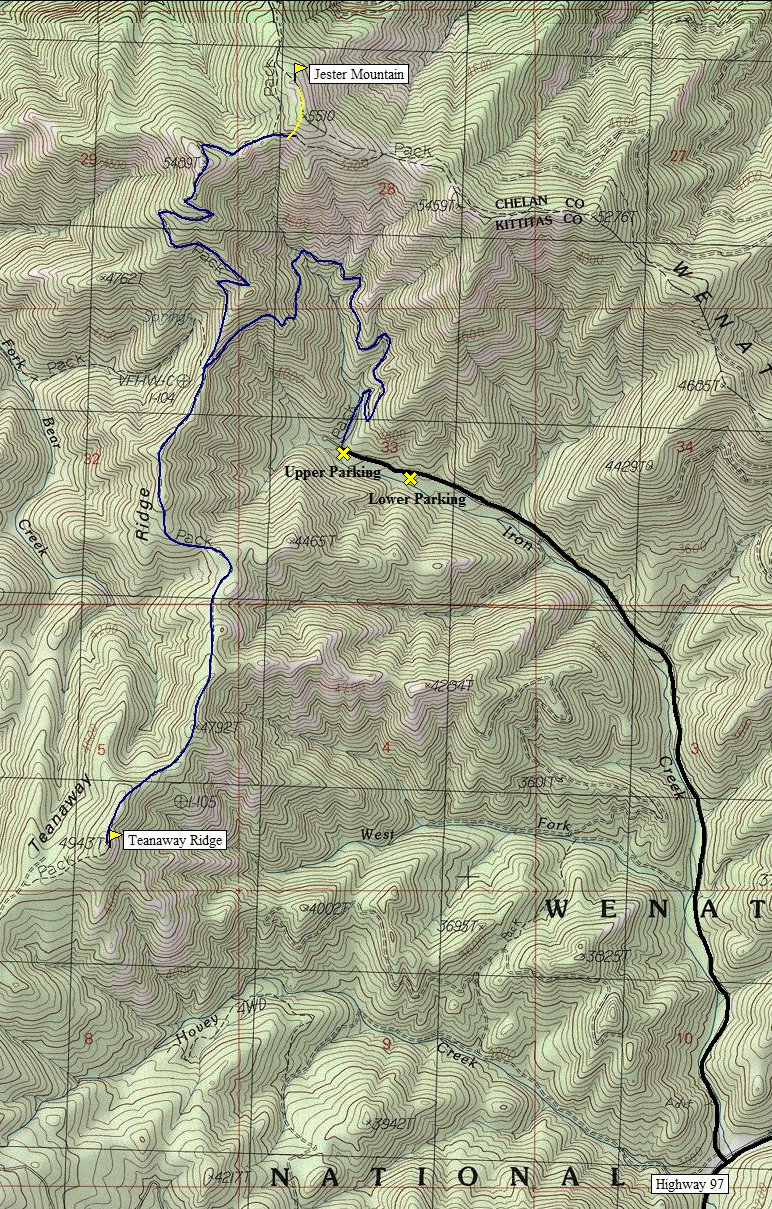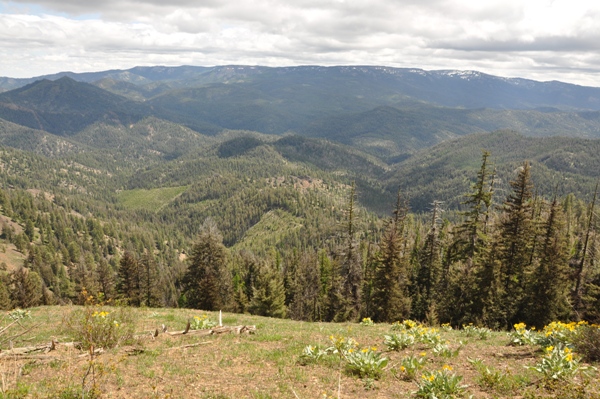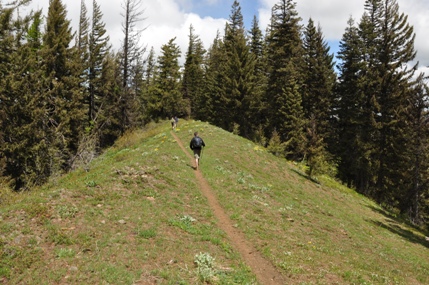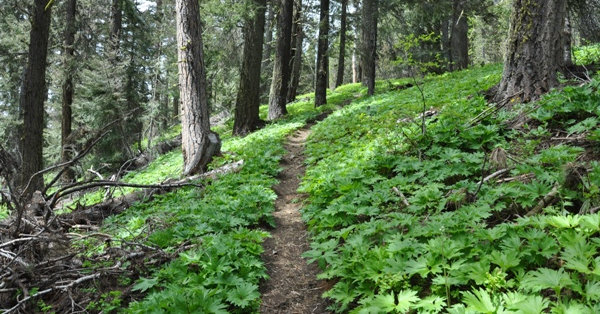 Route from the 4-way to the Teanaway Ridge Highpoint
Nearing the summit of Jester Mountain
Off trail area of Jester Mountain
Teanaway Mountains
Between Iron-Bear and Jester Mountain
Looking NE from Jester Mountain
On top of Jester Mountain looking back at the false summit peak 5,489, Iron-Bear
Signs at the 4-way junction
Hiking on Teanaway Ridge
Table Mountain to the East from the highpoint on Teanaway Ridge
Red Top Mountain from Teanaway Ridge HP
Trail in the forest on Teanaway Ridge
Zoom of Red Top Mountain Lookout from picture on the left
Teanaway Ridge