WillhiteWeb.com - Hiking, Climbing and Travel
Twin Falls Trail - Olallie State Park
The highlight of Olallie State Park is Twin Falls. At one time, this area was called Twin Falls State Park. Then it must have been merged into the nearby Olallie State Park. If that wasn't confusing, the Iron Horse State Park trail runs through the park. Now it looks like they call it the Twin Falls Natural Area...part of Olallie State Park. Whatever. The hike is a nice family walk to a waterfall with developed overlooks and bridges. This is somewhere you can hike most of the year. During wet periods, you may just get more water over the 150 foot falls. There is some nice old growth along the way as well.
Distance: 1 mile
Elevation Gain: 300 feet
Access: Paved
Route:
Access:
The first half mile is flat along the South Fork Snoqualmie River. After this, you have to do a bit of uphill on switchbacks but the trail is nice and gradual. After one mile, the trail splits. To the right is a set of stairs dropping down to the best viewing area of the lower falls. The left fork goes a bit further to the upper falls and a large bridge crossing over a gorge. That's about it. The trail does go further to the Iron Horse Trail. If you can arrange transportation, there is a trailhead further up. See map.
From Seattle drive east on I-90 to exit 34. Turn south on 468th Avenue SE and proceed about 0.5 mile. Immediately before the South Fork Snoqualmie River bridge, turn left on SE 159th Street and drive 0.5 mile to the trailhead parking lot at the road's end.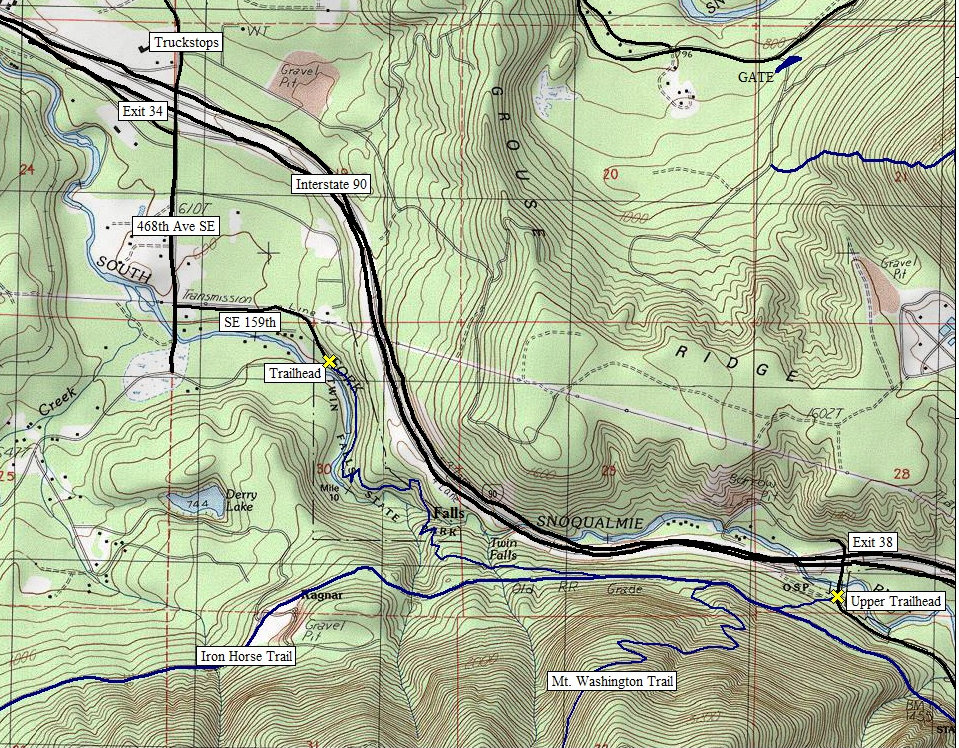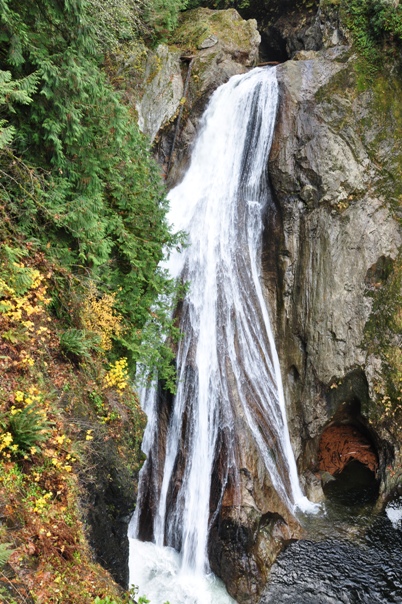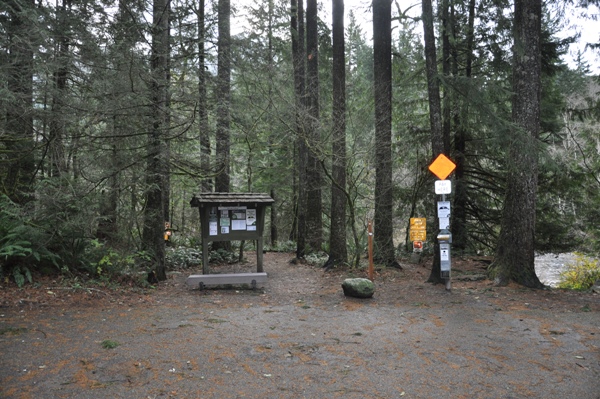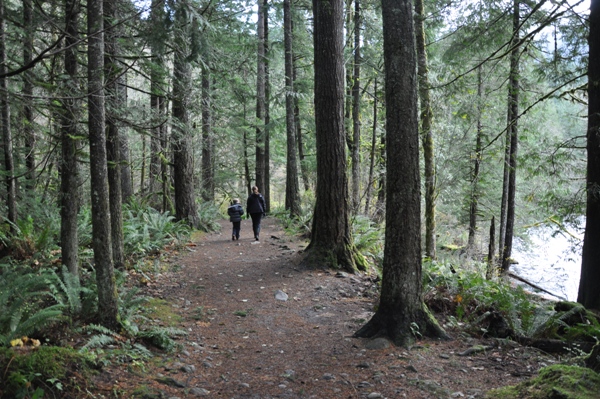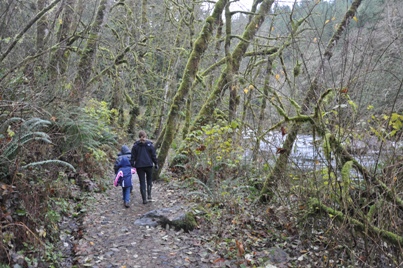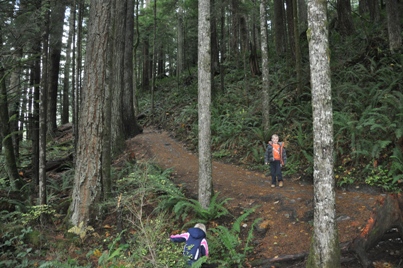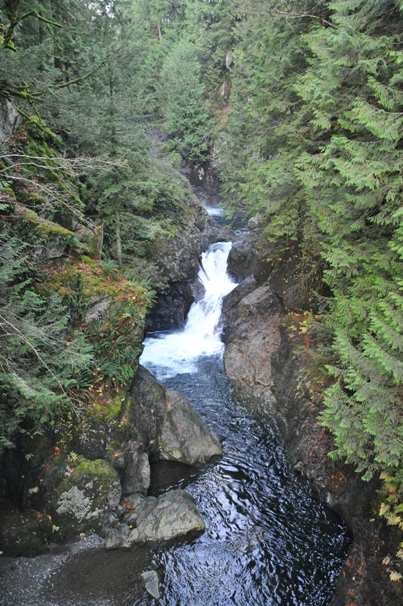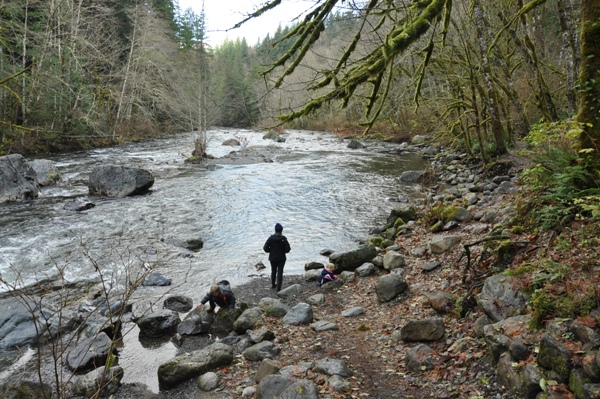 Twin Falls Trailhead
Twin Falls - Lower falls
Trail along the South Fork Snoqualmie River
Trail switchbacks
Start of the trail
South Fork Snoqualmie River
Upper falls from the bridge