WillhiteWeb.com - Hiking, Climbing and Travel
The Tooth - NW Ridge
The Tooth is a popular rock climbing summit with close access out of Snoqualmie Pass. The peak seems to attract every rock climber at least once in their lifetime, even those who have never left the rock gym before. If the summit is your goal and not the route, you can sneak up the west ridge by an easy class 4 route. Most people are over climbing the 400 feet on the east face above Pineapple Pass.
Distance: 3 miles
Summit Elevation: 5,604 feet
Elevation Gain: 2,700 feet
Access: Paved
Route:
Access:
Hike the Snow Lake Trail 2 miles to a split and sign that says "Trail Not Maintained". Follow this trail (Source Lake Overlook Trail) as it works above Source Lake toward The Tooth. A climbers trail keeps climbing marked by cairns . Scramble up to Pineapple Pass or the notch south of the pass. To reach the west side, traverse around the south facing cliffs. Once on the west ridge, climb on ledges and the ridge to the summit. There is one small face of low 5th class but it is short. I did this trip alone my first time climbing the Tooth. Two other times with non-climbers so we did some running belays on the class 4.
Drive to Snoqualmie Pass and over 2 miles to the Alpental Ski Area.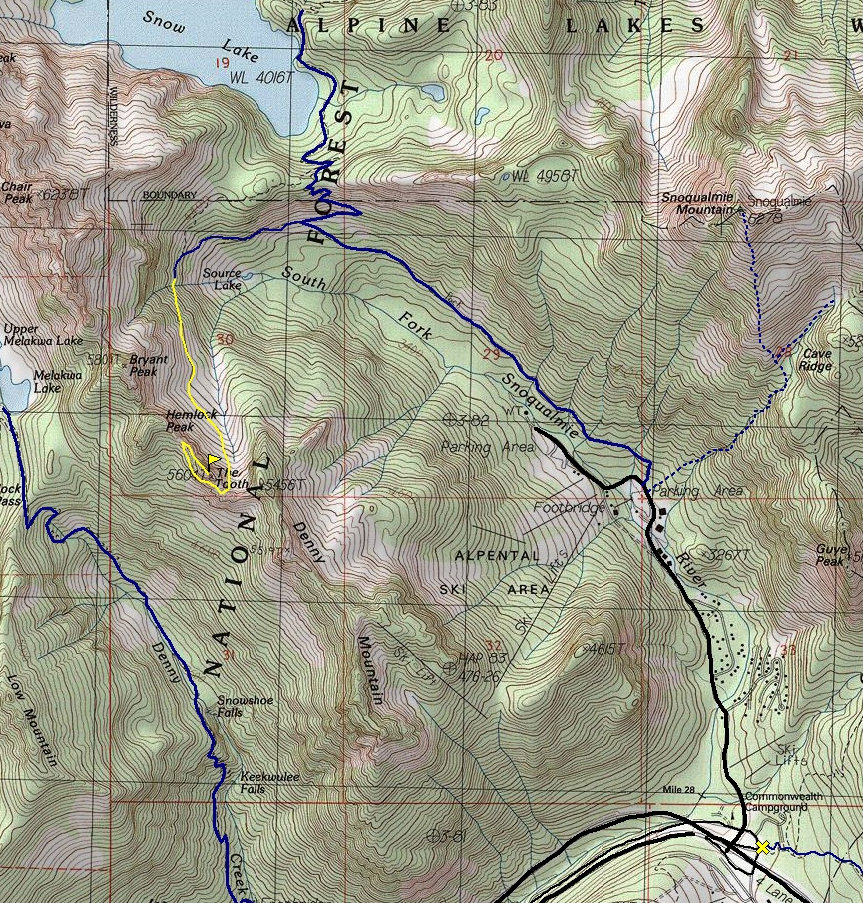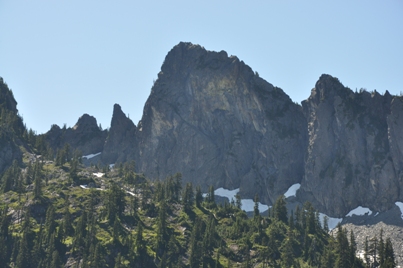 The Tooth from the Snow Lake Trail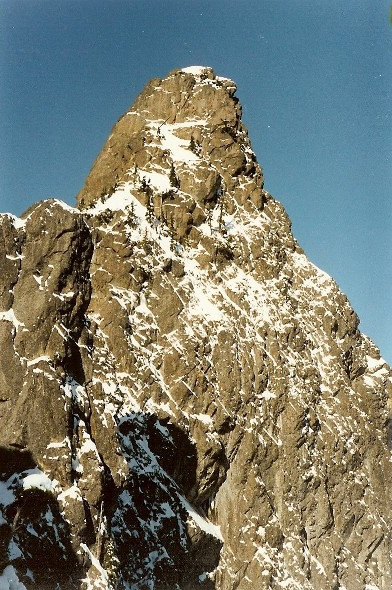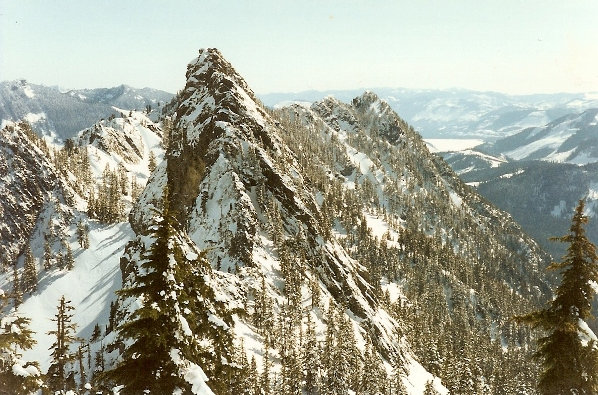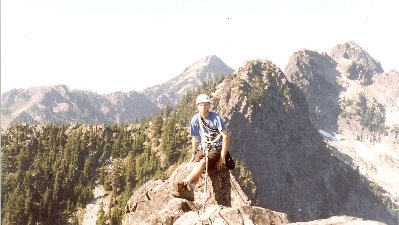 The NW Ridge of the Tooth from Hemlock Peak
The east face of The Tooth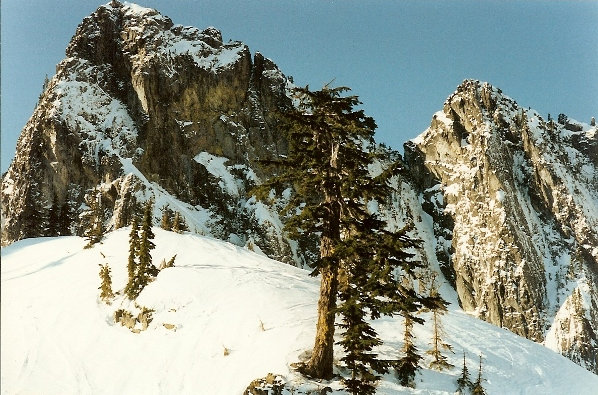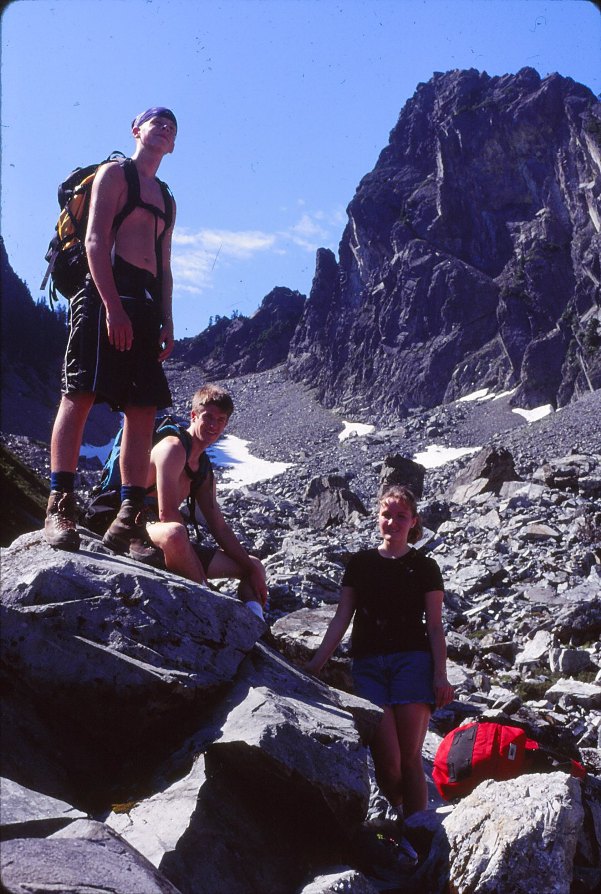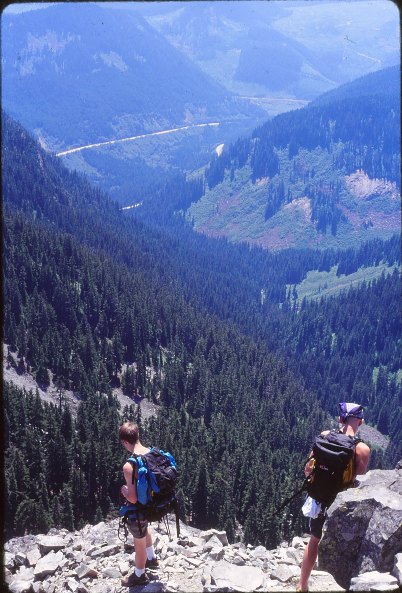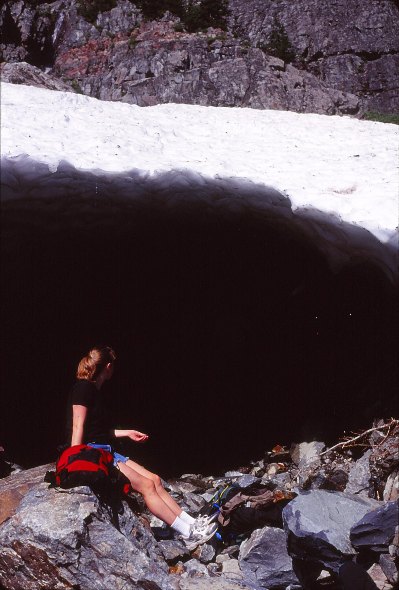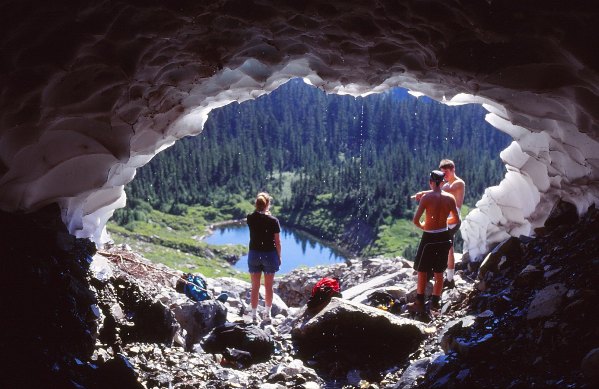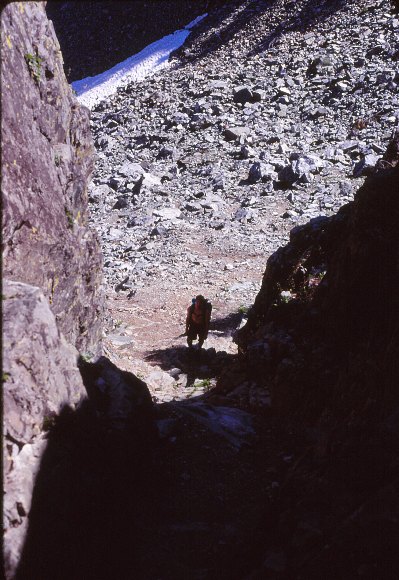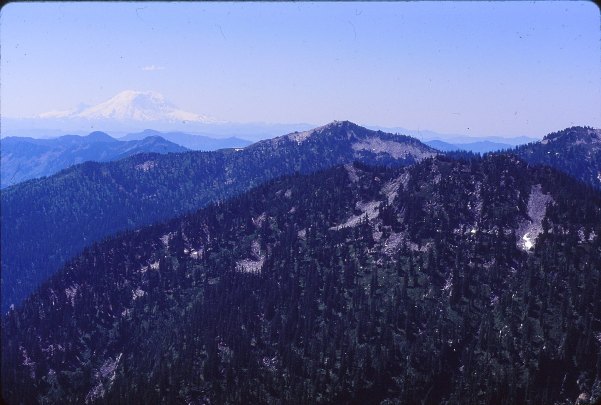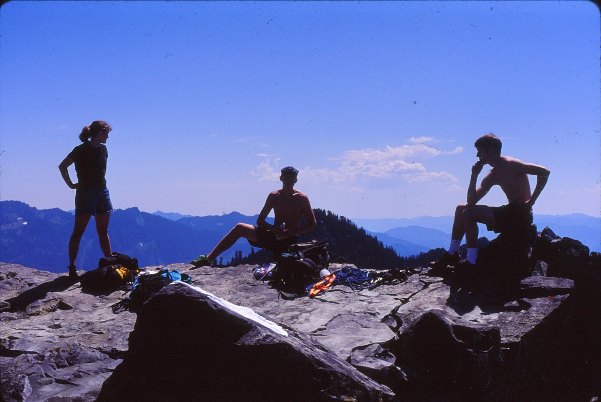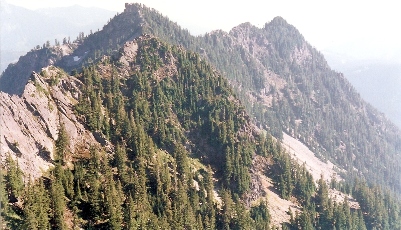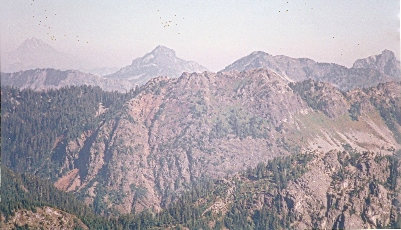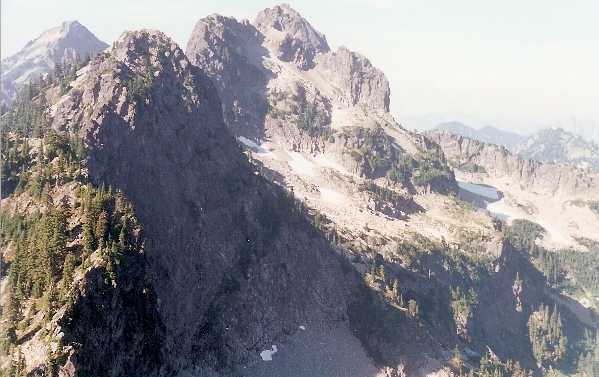 Sitting on the tooth
North Face of The Tooth
Joe, Nick and Rachelle (this was our 4th date)
In a snowcave looking down to Source Lake
The final scramble to Pineapple Pass
Low Mountain, Granite Mountain, Mount Rainier
Denny Mountain from The Tooth
Looking northeast, Stuart in haze on left with HiBox on right
Kaleetan Peak, Hemlock Peak, Bryant Peak, Chair Peak
On the summit of The Tooth
Ice cave above Source Lake
Looking down the east route from the summit