WillhiteWeb.com - Hiking, Climbing and Travel
Red Mountain at Snoqualmie Pass
Distance: 3 or 5 miles
Summit Elevation: 5,890 feet
Elevation Gain: 2,900 feet
Access: Paved
Access:
Route:
This Red Mountain is the most climbed of all the Red Mountains in Washington. The rock has a red color so at least this red has a good reason for the name. There isn't anything too special about Red, just ease of access and views of all your local favorite peaks in the Snoqualmie Pass area.
Take exit 52, the West Summit exit at Snoqualmie Pass. Go north and take a right to the Pacific Crest Trailhead parking lot.
One of two routes will get you to the base. You can take the Pacific Crest Trail for about 2.5 miles where it meets with Trail 1033, the Commonwealth Creek Trail. Follow this trail all the way to the base of the mountain and a small pond. The route from there is a steep but enjoyable rock scramble up the side of the mountain up to the summit. The other route is just around 20 yards up the trail from the parking lot, look for a sign that says "most difficult". Just beyond this sign, on the left is slightly overgrown trail. This is the abandoned but easy to travel Commonwealth Basin Trail. It climbs up into the Commonwealth Basin and switchbacks up the ridge beyond the basin. At a trail split, go right up toward Red Pass. At some point, pick a path up the south ridge, keep left of the south ridge.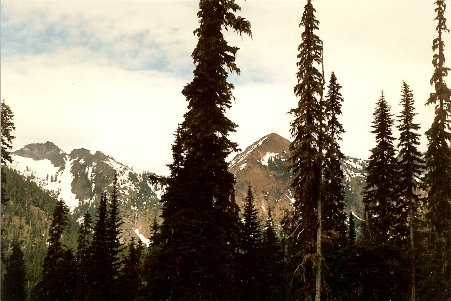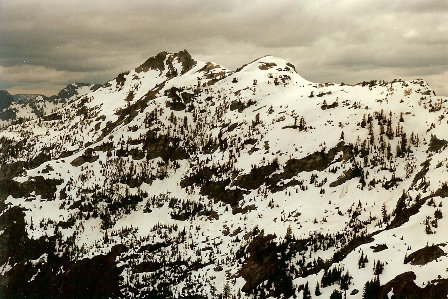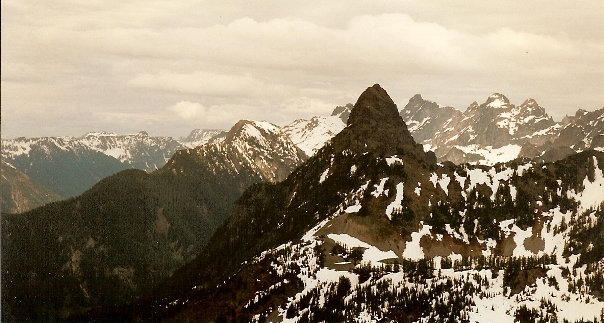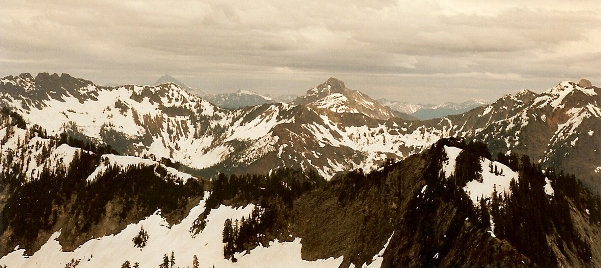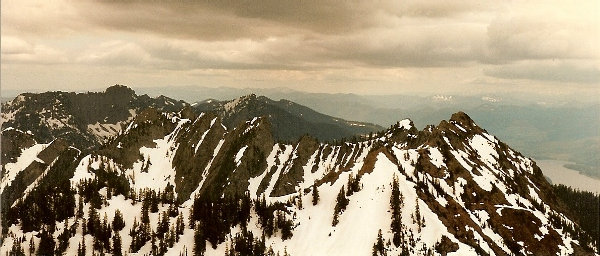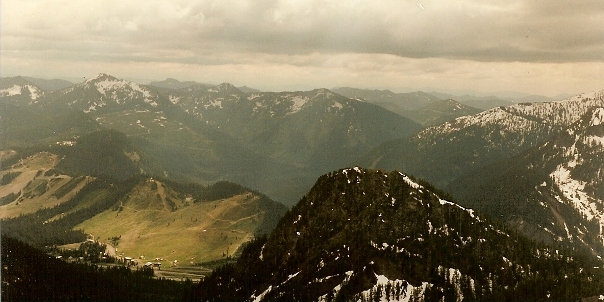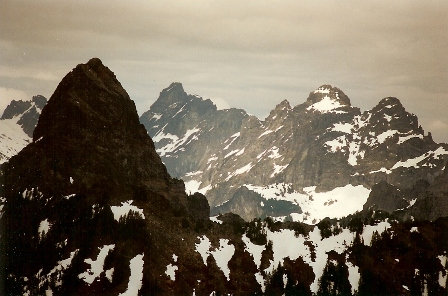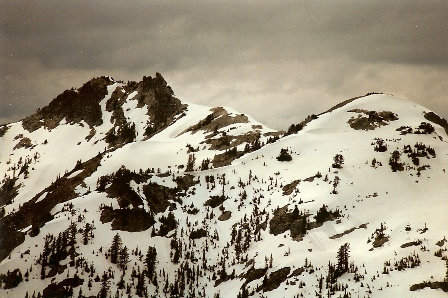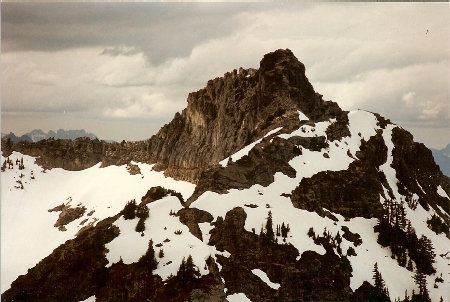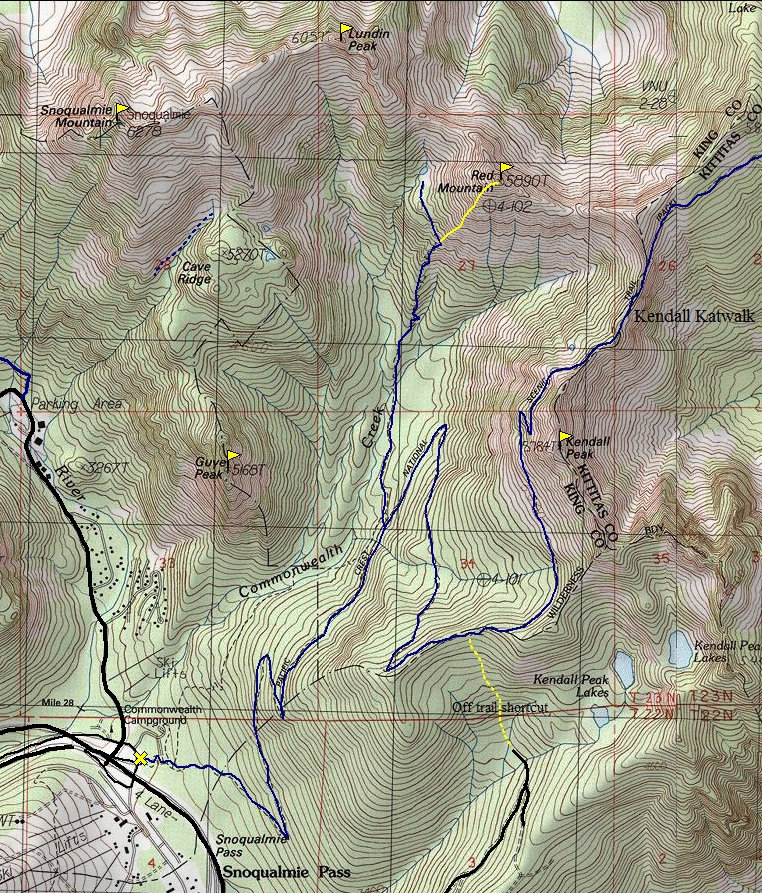 First view of Red Mountain between the trees with Lundin Peak on the left
Snoqualmie Mountain and Snowdome
Mount Thomson
Mount Thomson, Chimney Peak, Lemah Mountains 2,3,4
Looking East
Tops of Snoqualmie Mountain and Snowdome
Kendall Peak
Top of Lundin Peak
Looking down on Guye Peak and the Snoqualmie Pass area