www.willhiteweb.com - Hiking, Climbing and Travel
Kaleetan Peak
Kaleetan Peak, meaning "arrow" to natives is the easiest peak in the Snoqualmie Pass region to identify from far distances. It looks like a spire, even when up close. Surprisingly, there is a easy class 3 scramblers route to the summit. The way up will take you past old growth forests, big waterfalls, high alpine lakes and towering cliffs. The climb can be done in one long day or an enjoyable overnight at Melakwa Lake.
Distance: 5 miles
Summit Elevation: 6,259 feet
Elevation Gain: 4,200+ feet
Access: Paved
From Seattle, take I-90 to Exit 47, go over the freeway than a right turn. Follow for 2.6 miles to a left turn signed for Denny Creek Trailhead. Go 0.2 miles to the trail.
Route:
Access:
The Denny Creek Trail passes Keekwulee Falls in 2 miles and Snowshoe Falls a half mile further. At 3.6 miles is Hemlock Pass and Melakwa Lake at 4 miles. From the outlet stream of the lake find a path leading up the ridge to the NNW to Point 5700. After the point, the trail continues until the ridge gets too craggy to stay on. Then it drops several hundred feet into the west-facing basin draining to My Lake. The path crosses talus in the basin before climbing again to the ridge. The last few hundred yards are back on the ridge until the final summit gully. This gully is an easy Class 3 climbing about 160 vertical feet.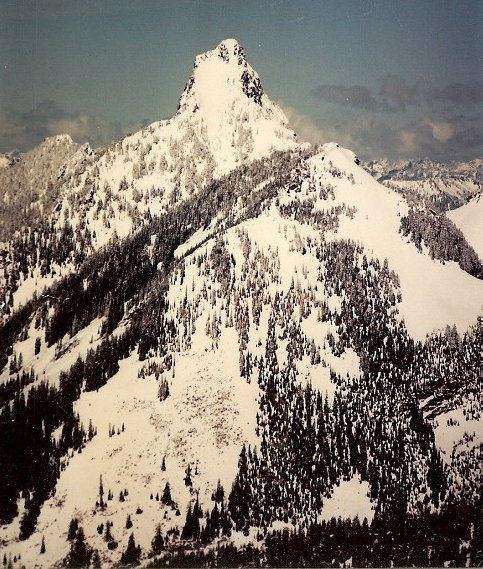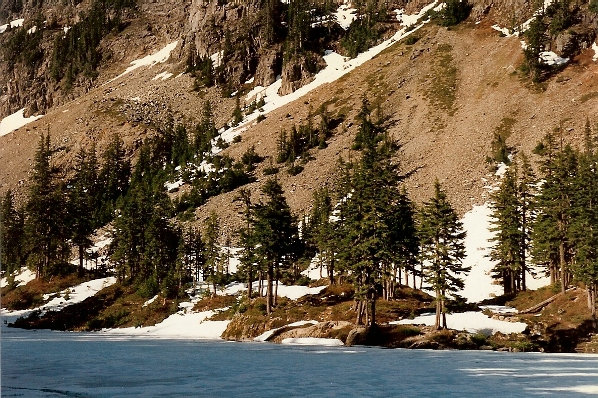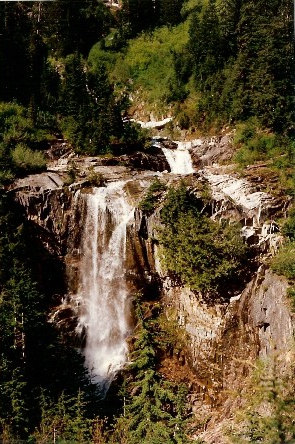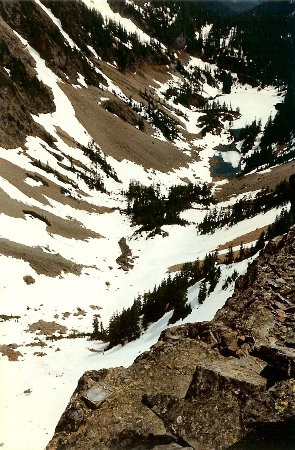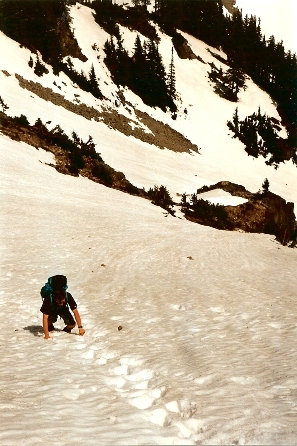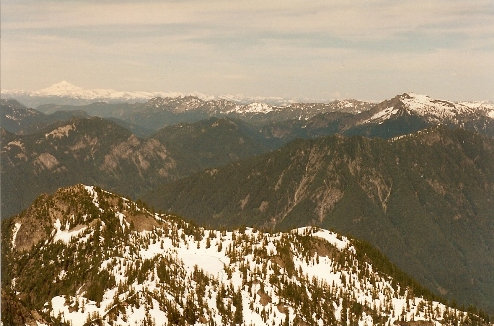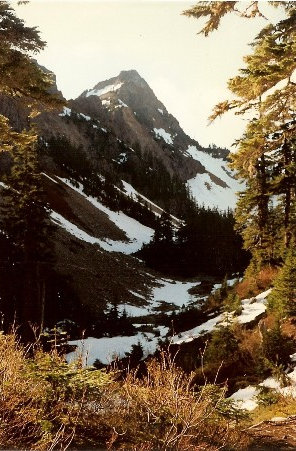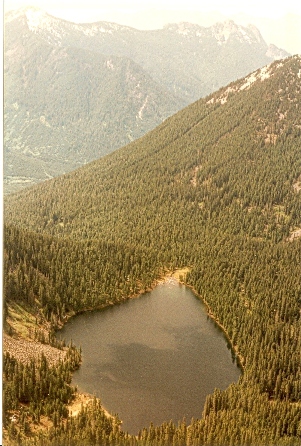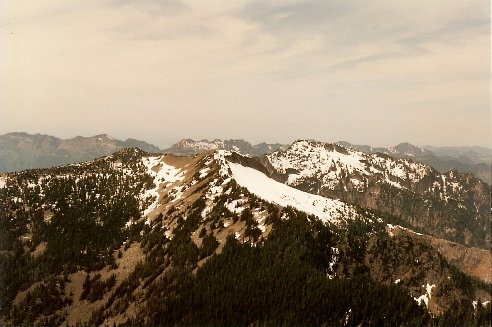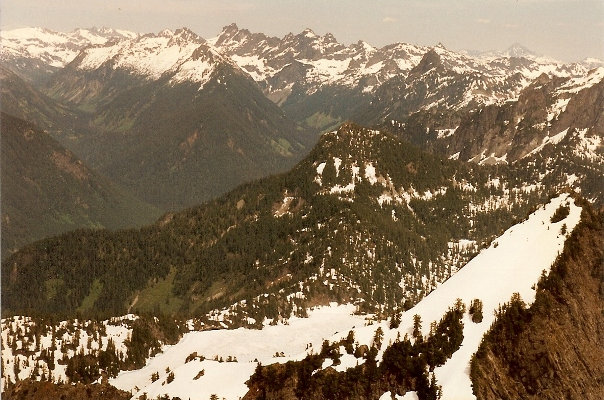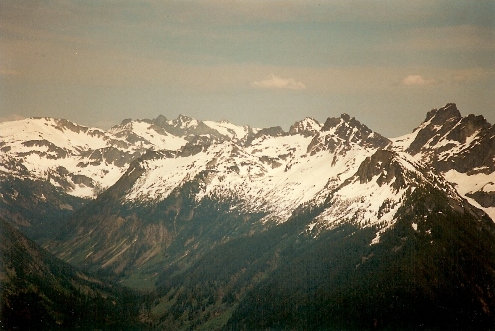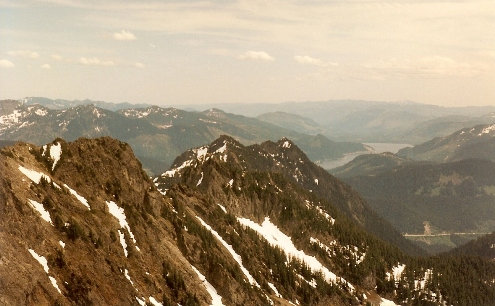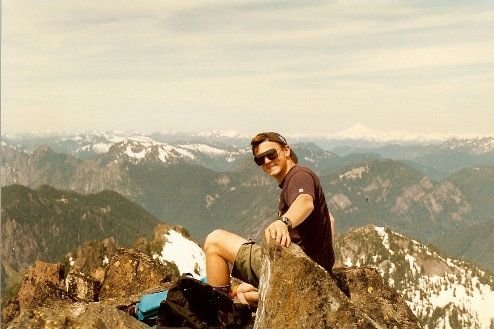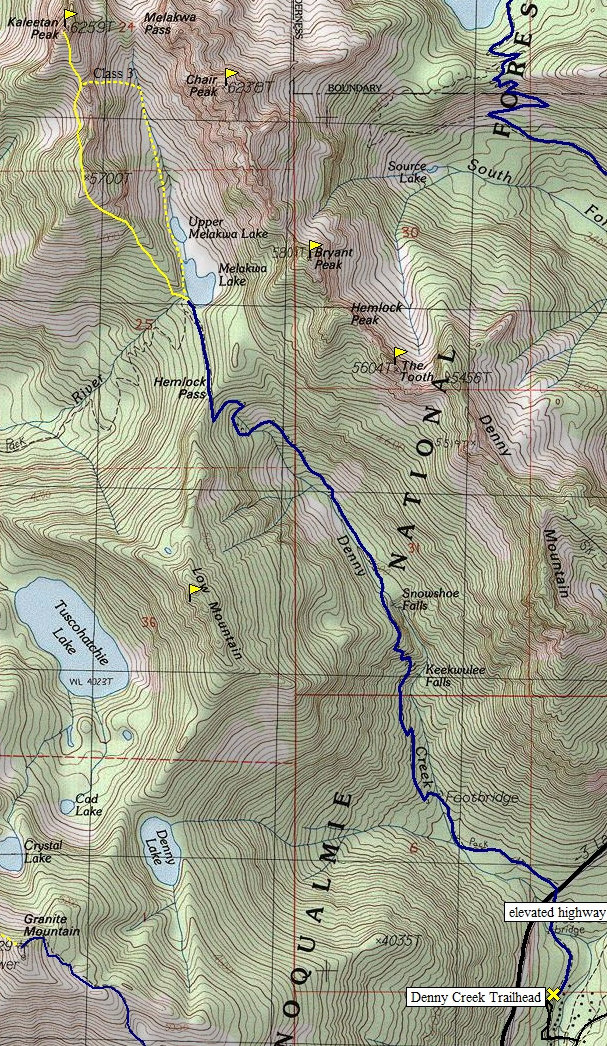 Denny Mountain and Keechelus Lake
Kaleetan Lake
Kaleetan Peak from Melakwa Lake
Looking down to Melakwa Lake
Climbing up a class 3 route from Upper Melakwa
Melakwa Lake
Keekwulee Falls
Melakwa Lake
Looking north from Kaleetan
Kaleetan from Granite Mountain
Kaleetan from Granite Mountain
Looking west to the Preacher/Caroline area
Looking NE with Hinman, Daniel and the Lemah Peaks
Looking north from Kaleetan
My brother on the summit during our climb on 6/12/1996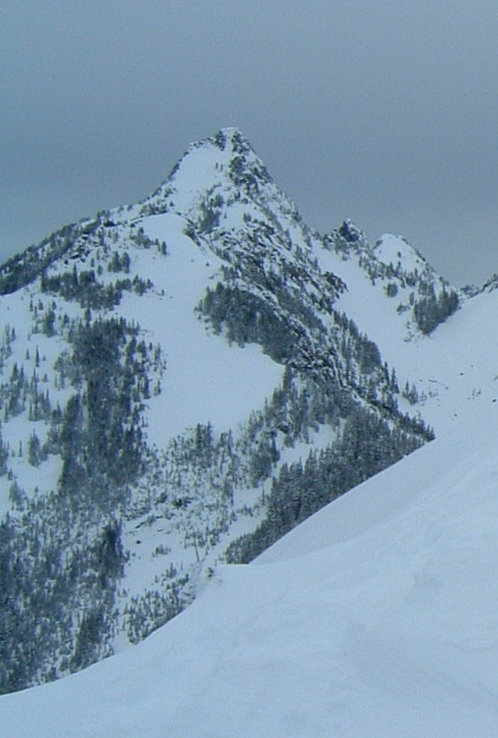 From the summit of Low Mountain in winter