At Snoqualmie Pass take exit 52 the West Summit. Head north 2 miles to the Alpental Ski Area. Park in the main lot where the footbridge is over the river. You should see the well signed Snow Lake Trailhead.
WillhiteWeb.com - Hiking, Climbing and Travel
Guye Peak - Snoqualmie Pass
Put a lemonade stand up near the summit and you might make some money. Guye Peak is very popular, maybe one of the most popular peaks without a trail to the top. Guye towers 2,000 feet above I-90 and Alpental. With this quick access and a host of routes up, Guye is a favorite for climbers of all abilities and seasons.
Distance: 2 miles
Summit Elevation: 5,168 feet
Elevation Gain: 2,200 feet
Access: Paved
Route:
Access:
Around 20 feet to the right of the Snow Lake trailhead is a blocked dirt road. Walk this road looking for a boot path on the right. After a few hundred yards the climbers trail climbs a steep creek bed. It's not the greatest trail but you should be able to stay on route. In a mile or so is a junction. Right is to Guye Peak & Cave Ridge. Follow this to the ridge, then take the ridge to the summit.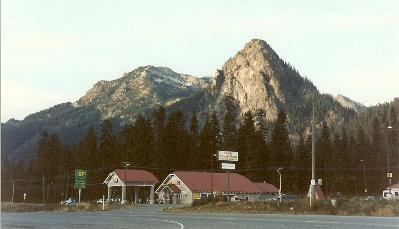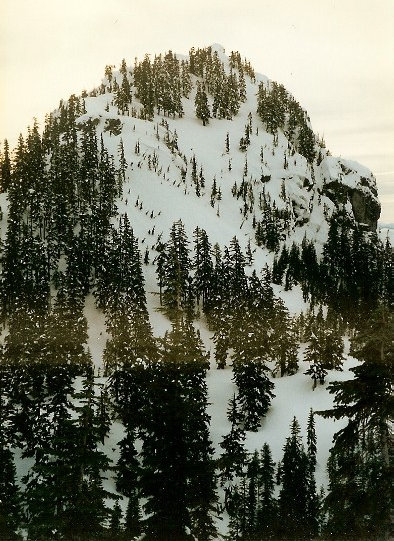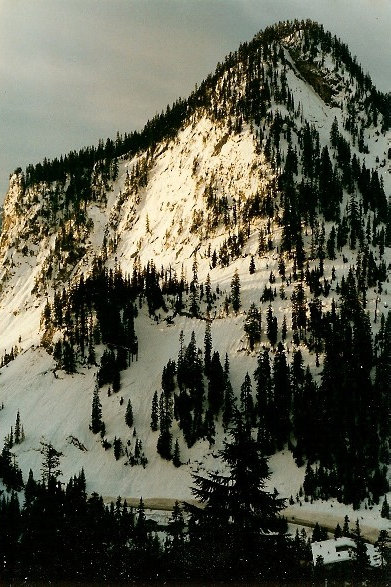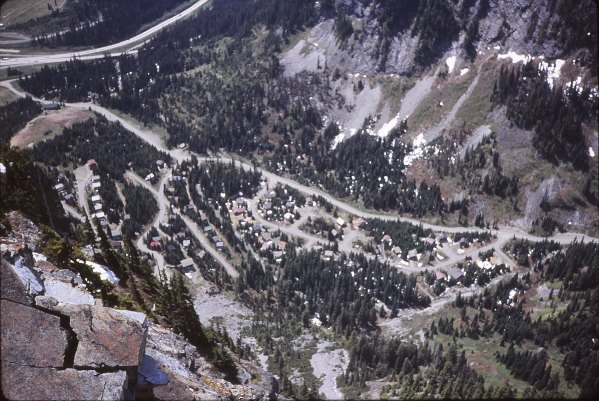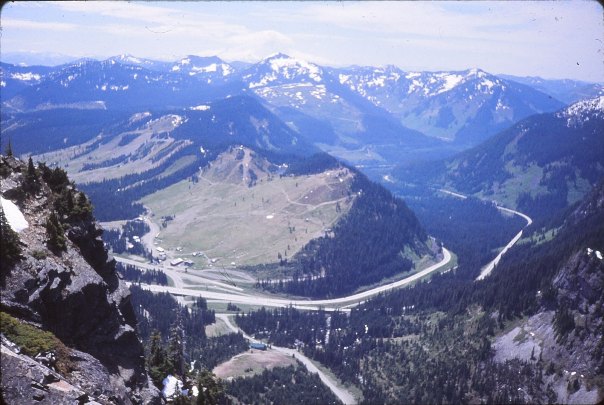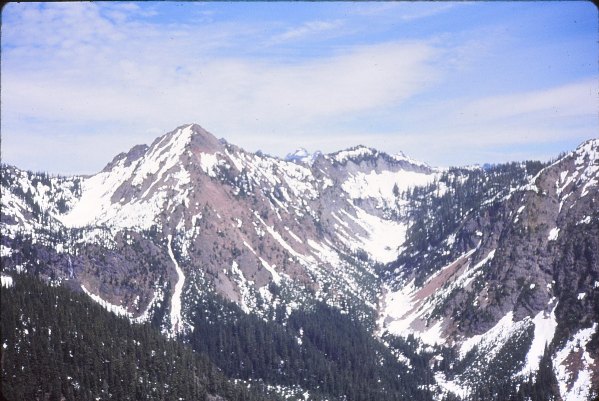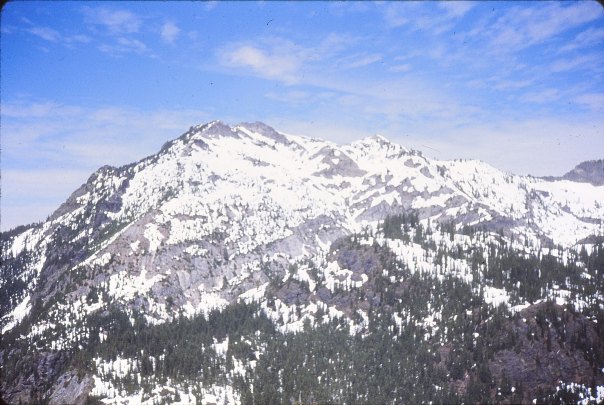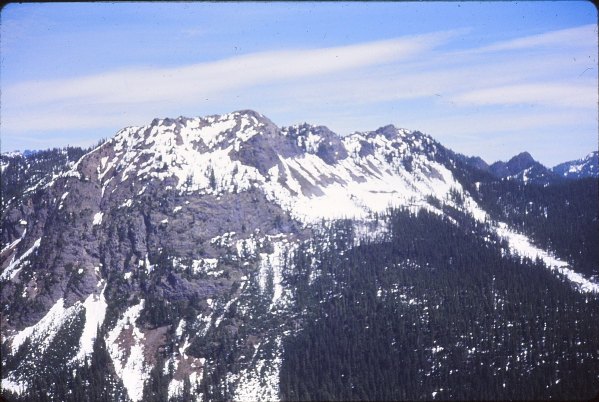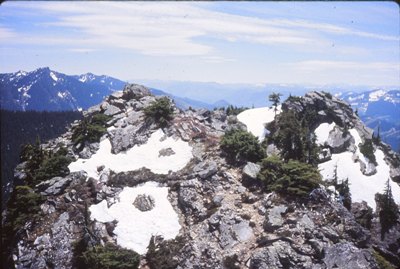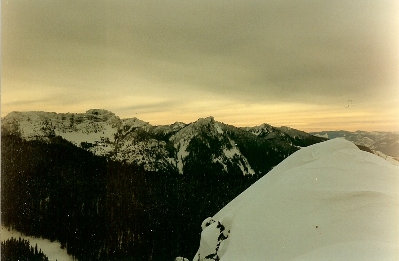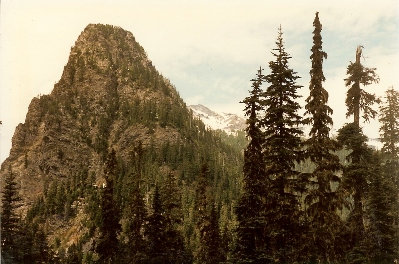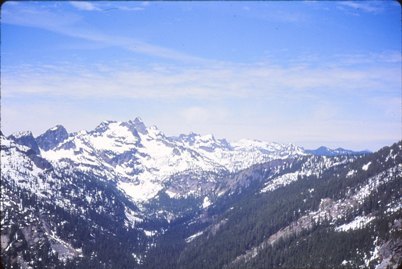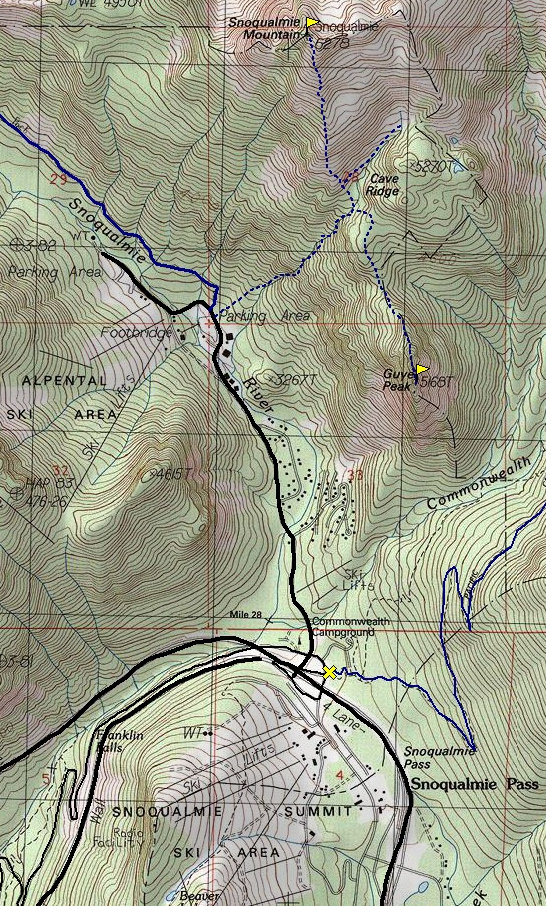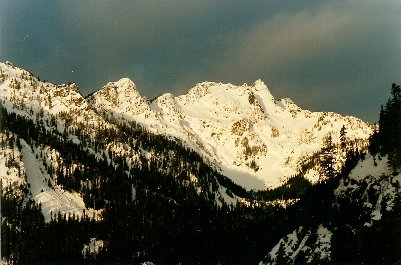 Kendell Peak
Snoqualmie Mountain
Red Mountain
Snoqualmie Pass
Alpental Cabins
Chair Peak
East side of Guye Peak
Summit in winter
Guye Peak summit
Looking across the road at a ridge of Denny Mountain
The final section of climbing for Guye Peaks North Ridge
Guye Peak from gas station at Snoqualmie Pass
Looking north