WillhiteWeb.com - Puget Sound Parks
Titlow Park
Titlow Park at the Tacoma Narrows of Puget Sound is just south of the Narrows Bridges. The park is heavily used and often crowed. Titlow is divided by the rail lines that travel along the east shores of south Puget Sound. One of the unique features of the park is the walking trail adjacent to the railroad tracks. A loop can be made since there is a nice overpass to get you safely across the tracks at the north end of the park. When the tide is out, the beach is a popular place to be, yet quite crowed in comparison to most other beaches at Puget Sound parks. Other than walking trails, Titlow Park has many other park features like boat access, softball fields, basketball & tennis courts, open fields, picnic areas and shelters, fishing, scuba diving, and a large playground.
Location:
8425 6th Ave. (West end of 6th Avenue)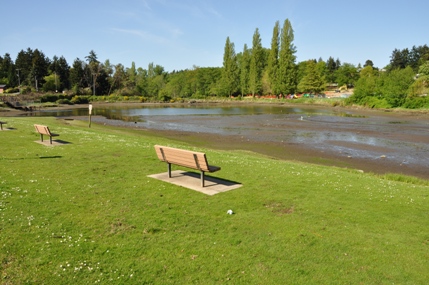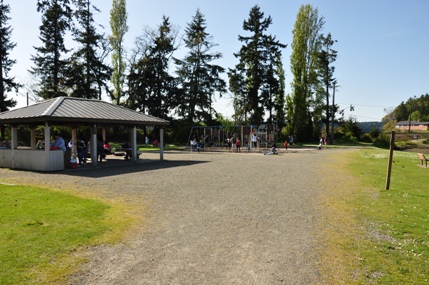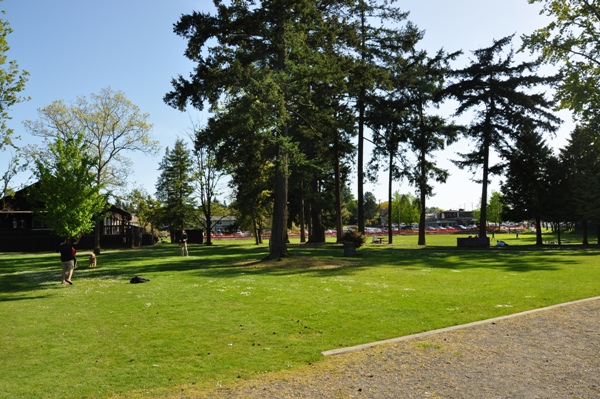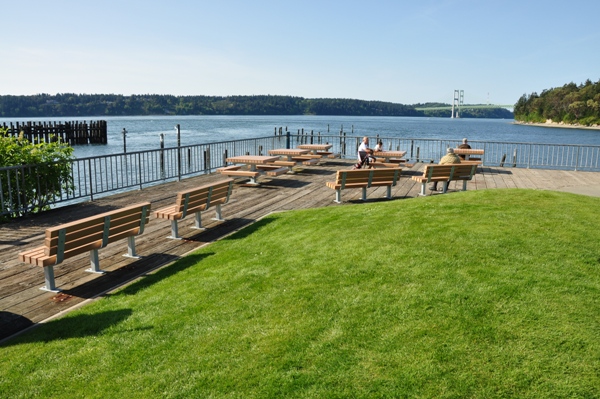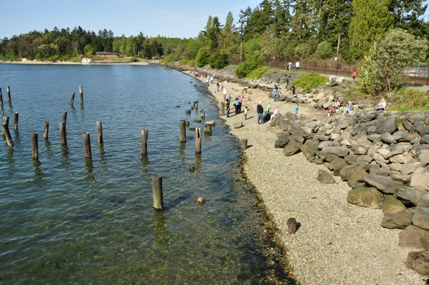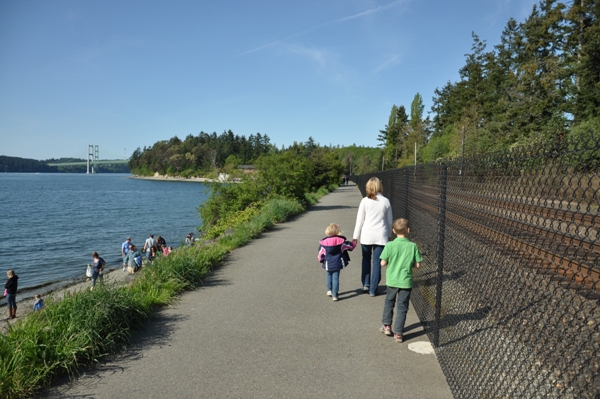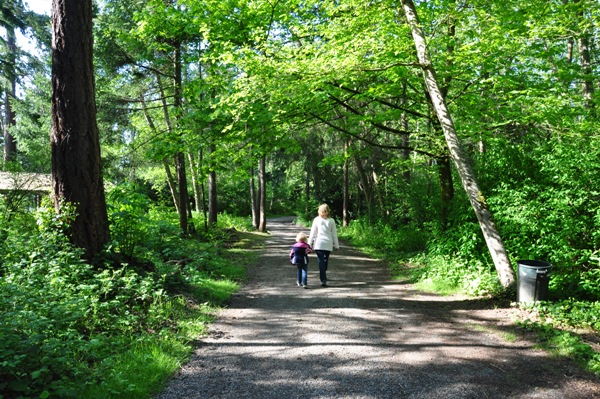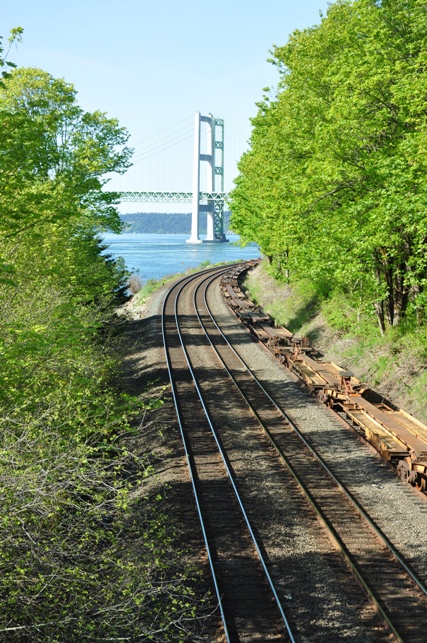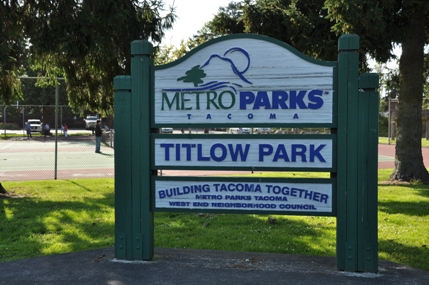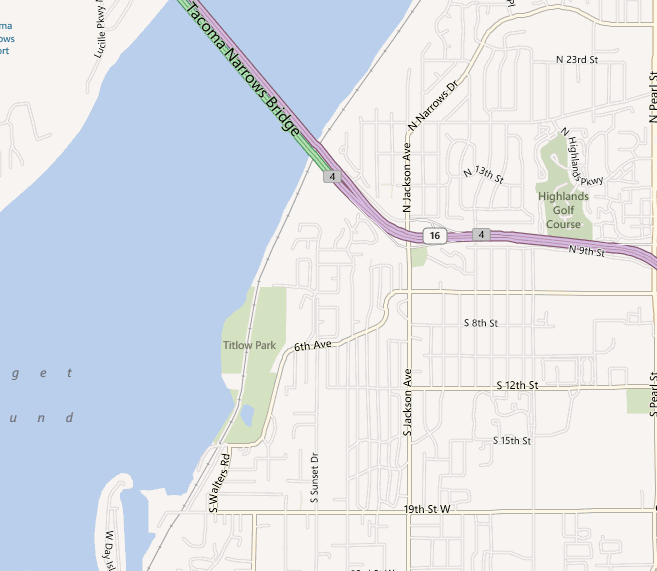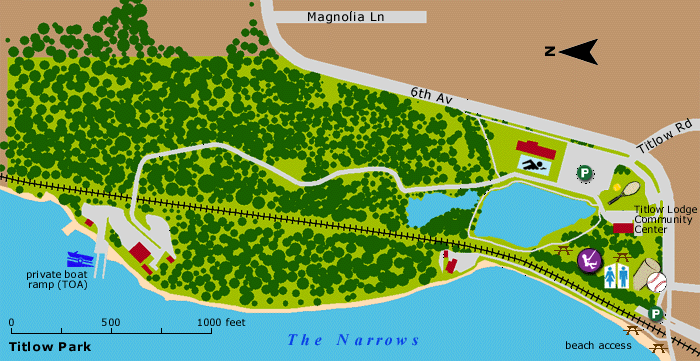 History
Titlow Park was an original part of the William B. Wilton Donation Land Claim patented by the United States in 1871. In 1903, A. R Titlow purchased the northern half of the Wilton Claim, which included the park site. Titlow began establishing a beach resort and constructed an extravagant hotel and small dock and made other improvements. After property tax foreclosure proceedings, the property was eventually acquired for park use and added to over time.
Titlow Park Entrance Sign
Tidal pool in the park
Titlow Park open space
Picnic shelter
Overlook area
Beach area
Walkway between the beach and the railroad tracks
Tacoma Narrows Bridges and the railroad tracks from the overpass
Walking trails in Titlow Park