WillhiteWeb.com - Puget Sound Parks
Lakewood Park - Lakewood Disc Golf Course
Lakewood Park offers several activities but ultimately, it is a disc golf course. Disc golfers are extremely friendly so don't worry about bothering their game. The park has a small lake called Lake Garrett, which has a sandy beach for wading, if the water is up. It seemed a bit dirty to me. Other than the lake, there is a kids play area and some tennis courts. With rolling hills, grassy fairways and another pond near the lake, a stroll through the park does give the impression you are on a ball golf course. As you walk the park, you will see a concrete tee where each of the 18 holes start. Instead of a hole in the ground at the end, you will find metal posts with chains and baskets. The disc must reach the basket to complete the hole. The chain breaks the momentum of the disk, dropping it into the basket. The lake is a water hazard on one hole and you often see disks land in the center of the lake, and you get to watch reactions of the participants.
Location:
11050 10th Avenue SW Seattle, Washington 98146
From I-5, take the Michigan Street exit. Turn right on Michigan, pass a few lights, follow signs going straight onto the 1st Ave bridge. Take 2nd exit onto Meyers Way/White Center. Go up hill, follow signs to Olson Pl/White Center. At top of hill, take a left on 4th Ave SW, then a right on SW 108 St. Take 1st left into parking lot.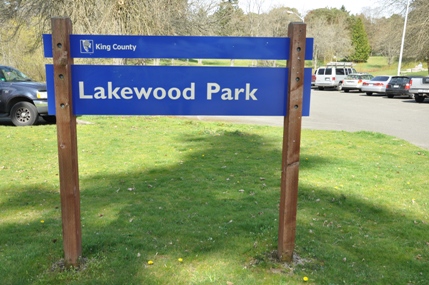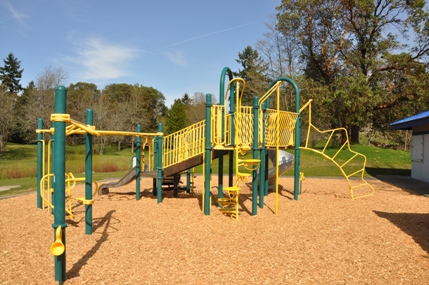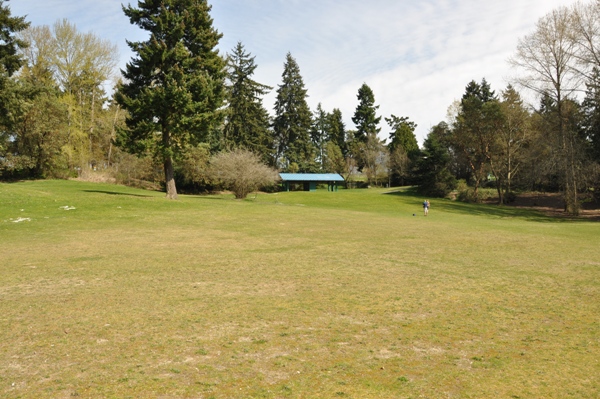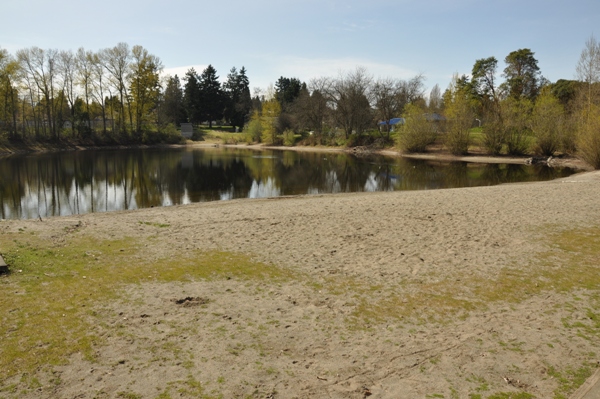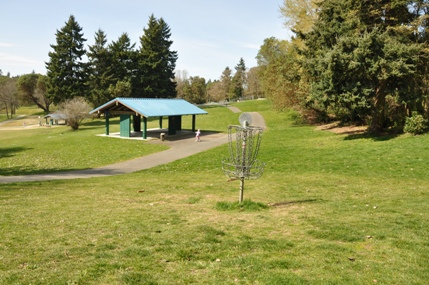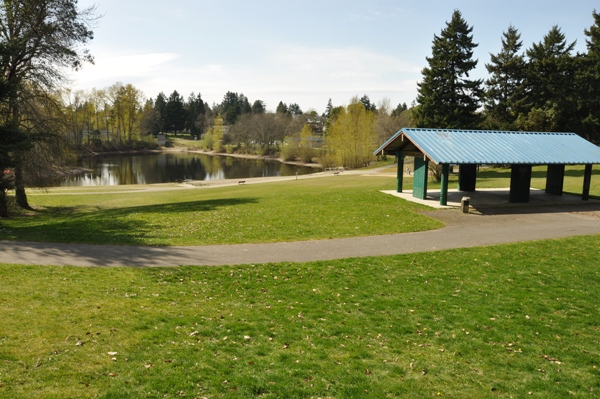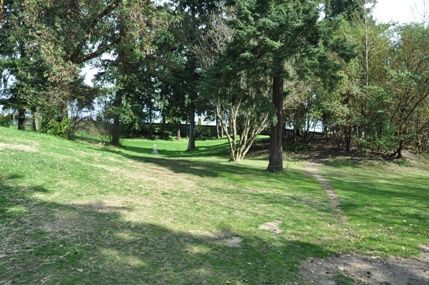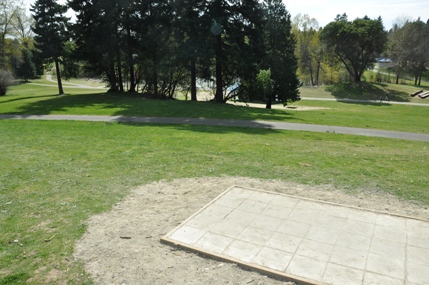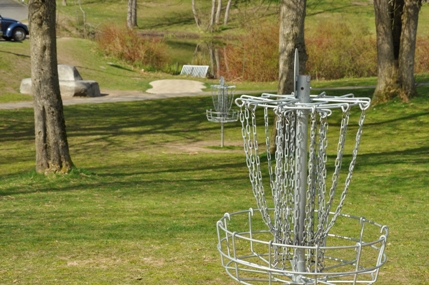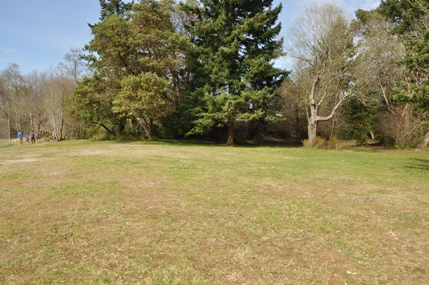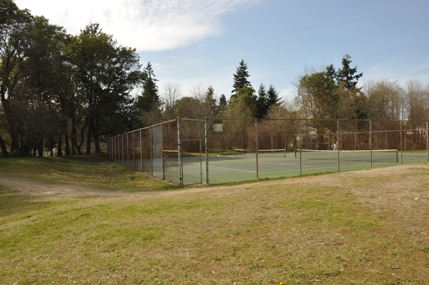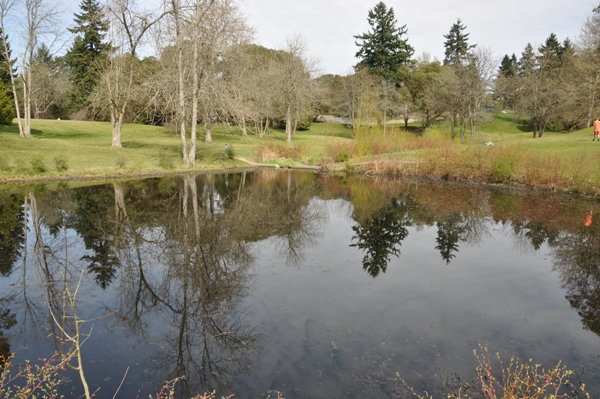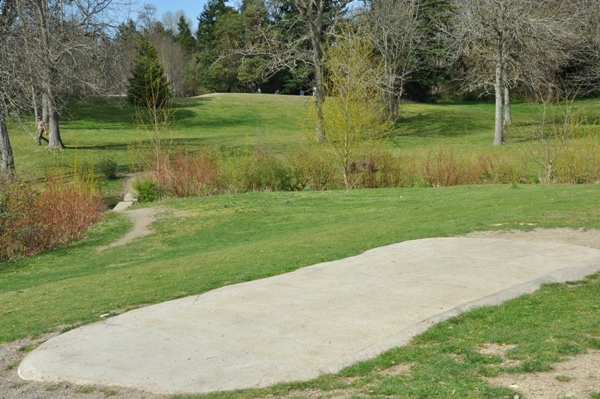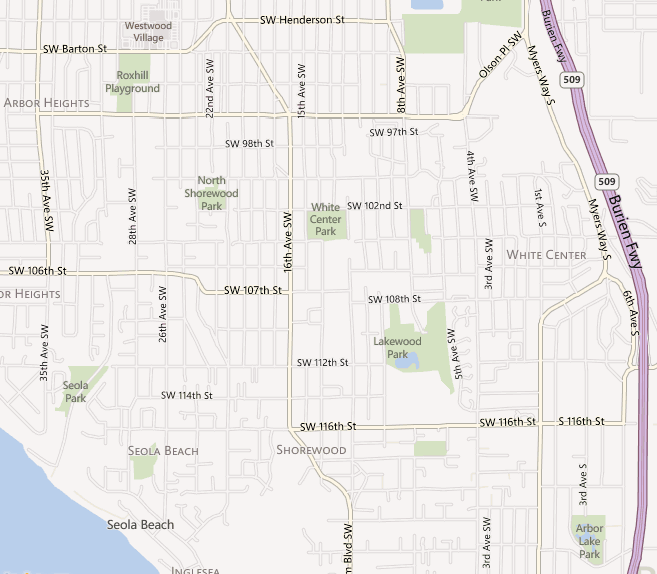 Tee
Pond near the parking area
Parking and access is from the west
Lake Garrett
Chains and basket
Tennis courts