WillhiteWeb.com - Puget Sound Parks
Lake Geneva Park
Although Lake Geneva Park has an Auburn address, the park is in unincorporated King County, closer to Federal Way or Edgewood. Because this park is well hidden off the beaten path, you could easily find yourself alone here for long periods of time. The park location is prime, right on the lake where a nice second growth forest towers above. Come here to relax or bring a small watercraft and have the lake to yourself. Although Lake Geneva Park has a few ball fields, they are away from the lake and forested area. A few paved trails wind around the trees, not too long but definitely enjoyable.
Lake Geneva Location:
4800 S 344th St, Auburn, WA 98001
From I-5: Take the Hwy 18 EAST Bound Exit #142A Take Weyerhauser Way S. Exit (1st Exit). Turn Right. Immediately get into the left turn lane.
Turn LEFT onto S. 344th Way. Folllow S. 344th Way around to Military Rd. S. Turn RIGHT onto Military Rd. S. Turn RIGHT onto S. 344th St. (First Street).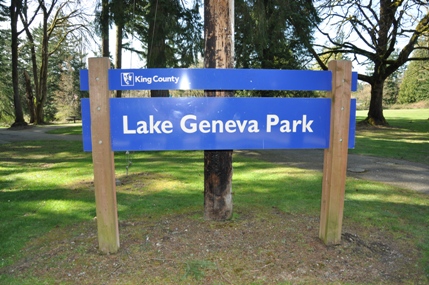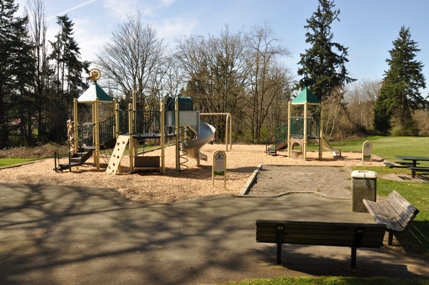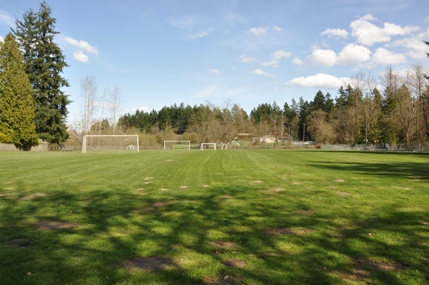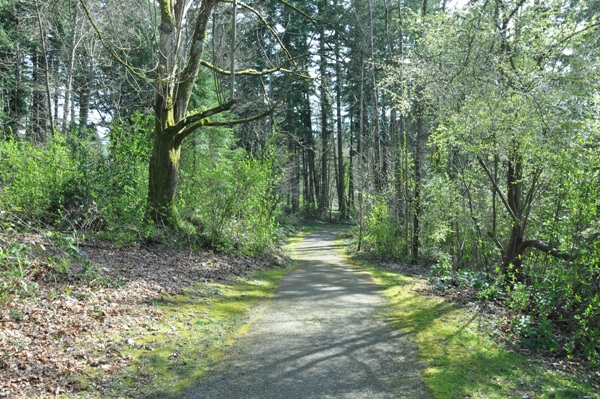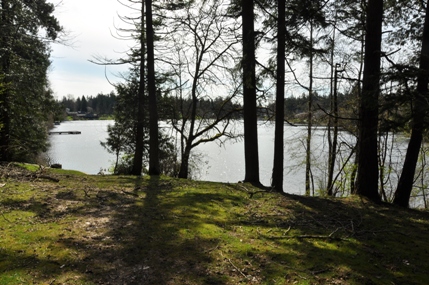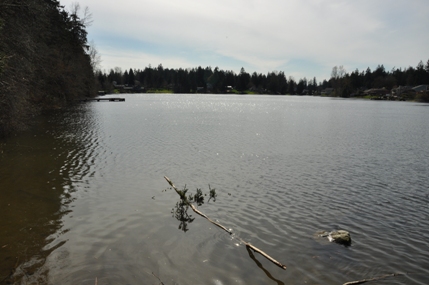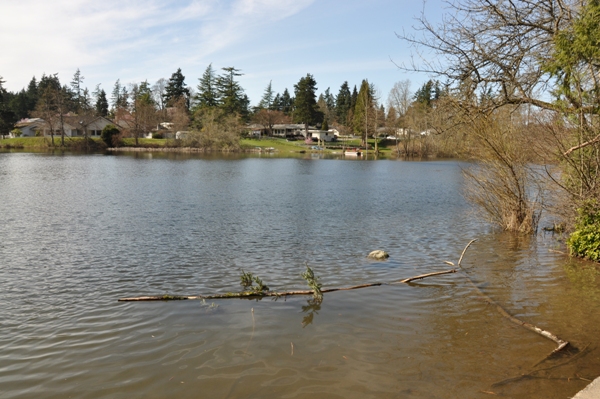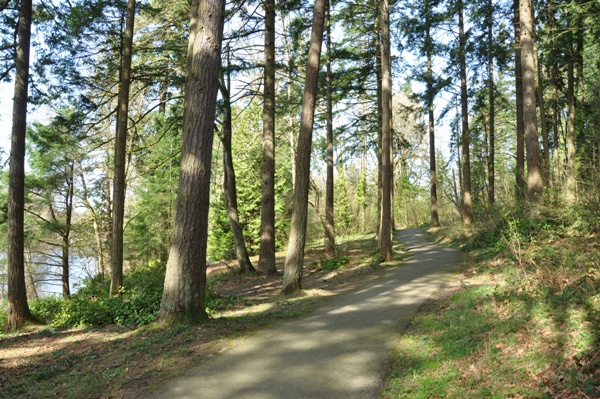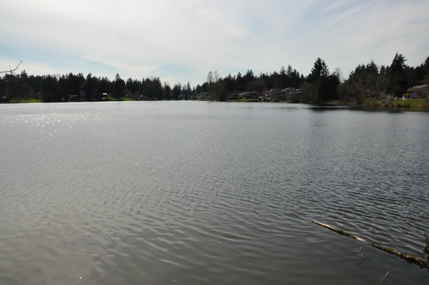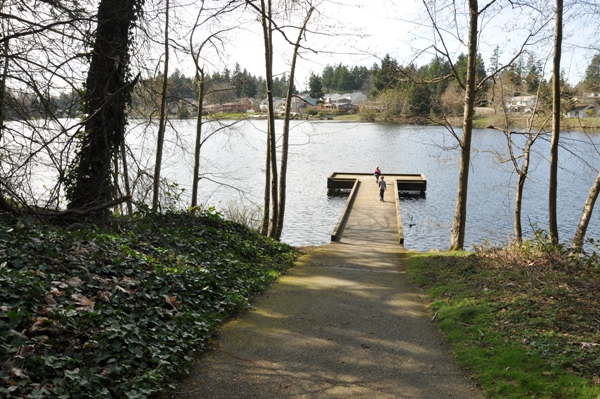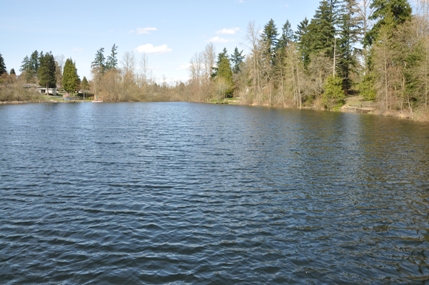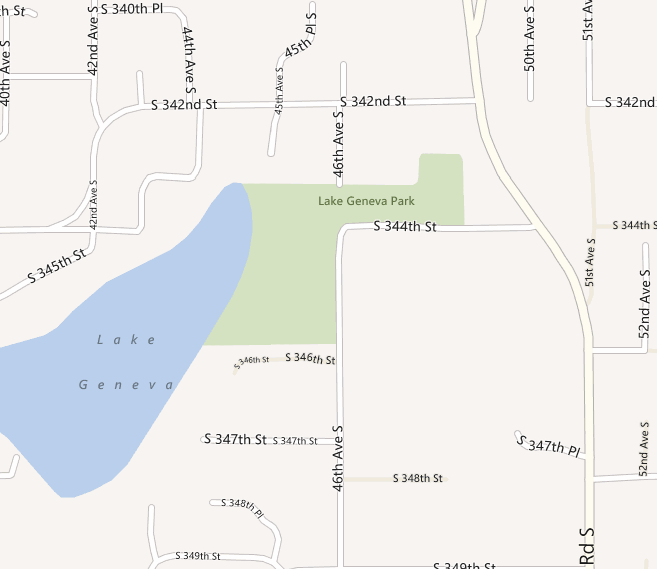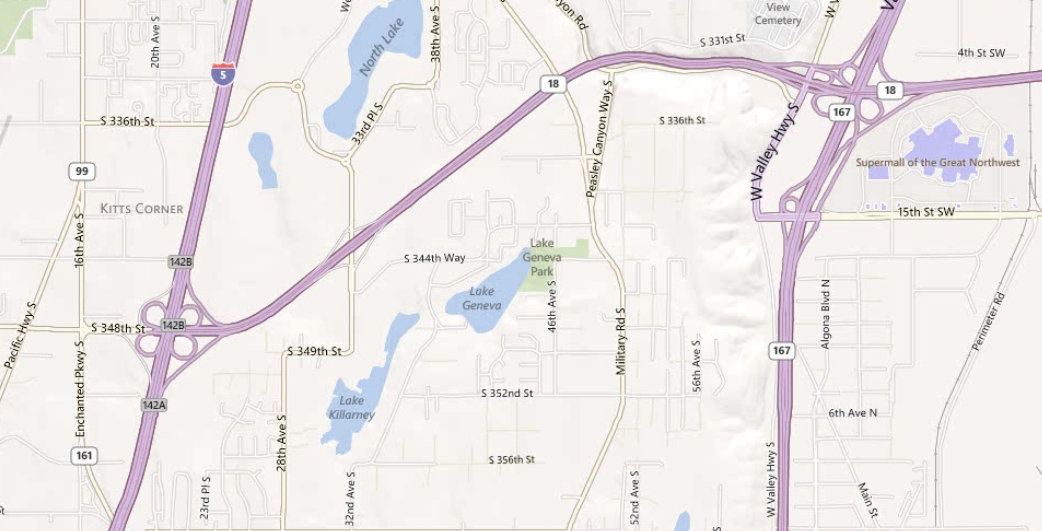 Map showing location of Lake Geneva Park
Public Boat Dock
Lake Geneva
Lake Geneva
Lake Geneva
Walking trail to the boat dock
Lake Geneva
Walking Trail
Ball Fields
Kids play area
Lake Geneva Park