The name "Kopachuck" originated from the Chinook Coastal Indians. Kopachuck is a merging of two words: "Kopa" meaning "at," and "chuck" meaning "water." This scenic park was once a seasonal fishing and clamming site of the Puyallup and Nisqually tribes.
Cutts Island is also known as Deadman's Island. There was a belief that the island was used by saltwater tribes who buried their dead in canoes placed in the forks of trees. It is unknown how the island acquired the name Cutts Island. Prior to its current popular names, the place was called Crow Island, for the large quantity of crows explorer Peter Puget discovered there in 1792, and later Scotts Island, in honor of Thomas Scott, quartermaster of the 1841 Wilkes expedition.
WillhiteWeb.com - Puget Sound Parks
Kopachuck State Park
Located on Carr Inlet, Kopachuck State Park has a scenic location on the water looking over to the Olympic Mountains. There is good camping with 41 tent spaces, something to consider to take advantage of the nice sunsets visible from the beach. Cutts Island is also an attractive feature off shore that looks pristine and unspoiled. The island is part of the park but you will need a boat to get the half mile out to it. Getting down to the beach requires a short 1/8-mile walk down a hill. People with limited mobility may drive with park staff permission. The beach has both sandy or rocky sections, and is shallow, ideal for wading, sand-castle building, and exploring the marine habitat. Kopachuck State Park has four kitchen shelters with electricity, plus 16 sheltered and 76 unsheltered picnic tables. There is a large field suitable for volleyball, but equipment is not provided.
Location:
Kopachuck State Park is located five miles west of Gig Harbor. Coming from either the east or the west, take the second Gig Harbor exit off Hwy. 16. Look for the Kopachuck State Park sign. Take that exit and follow signs five miles to the park.
History: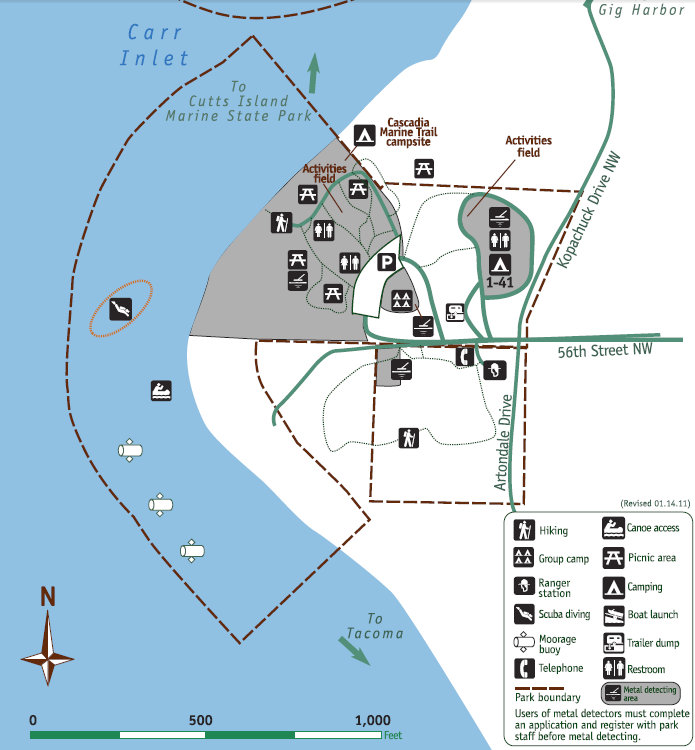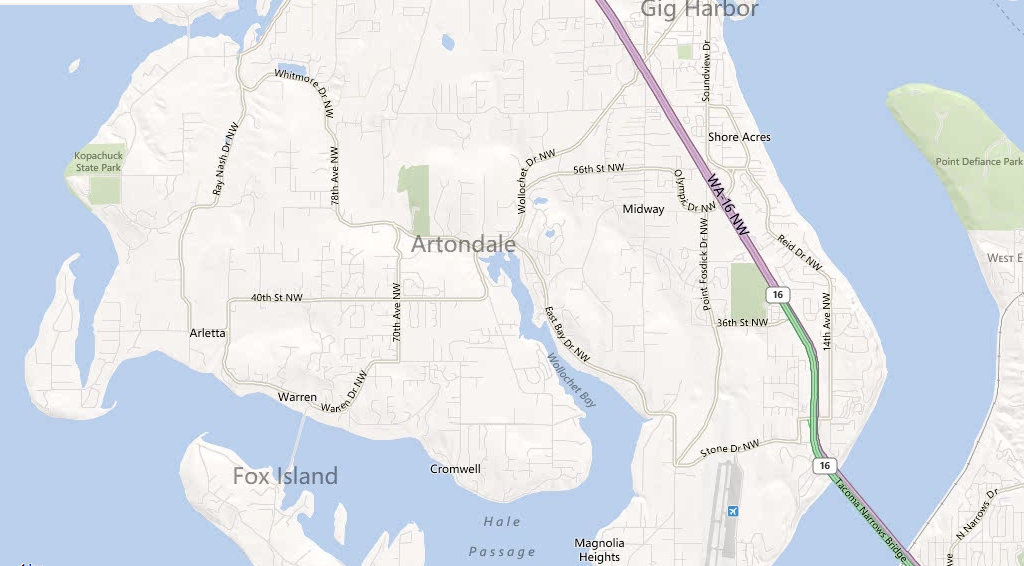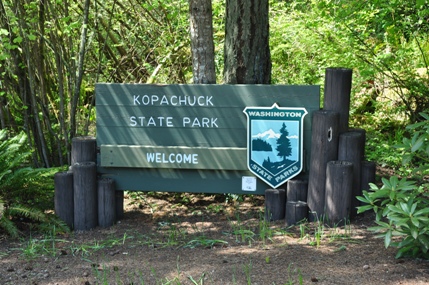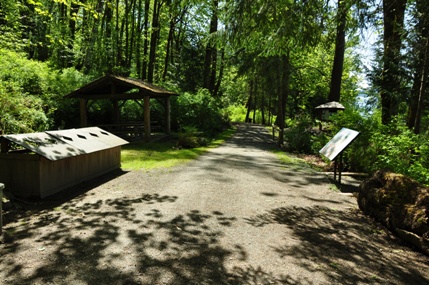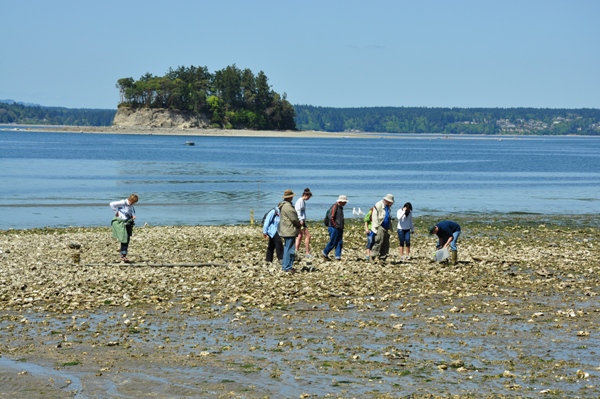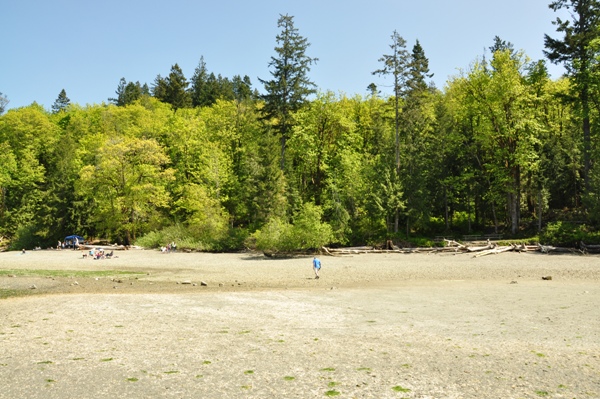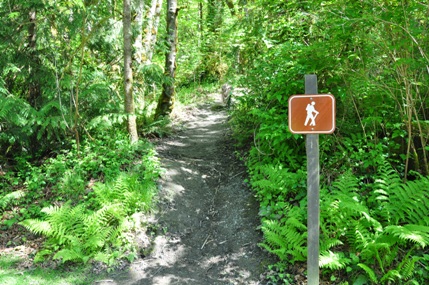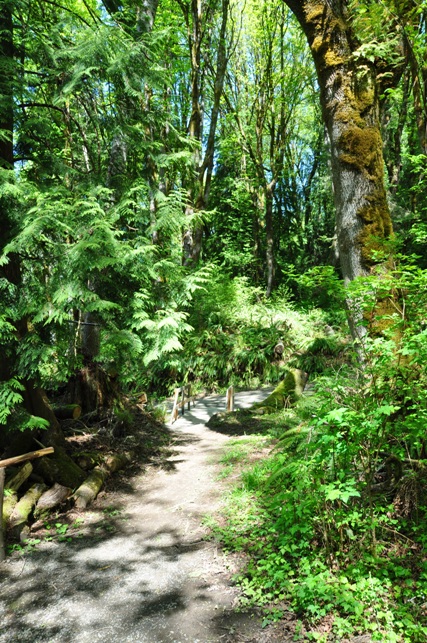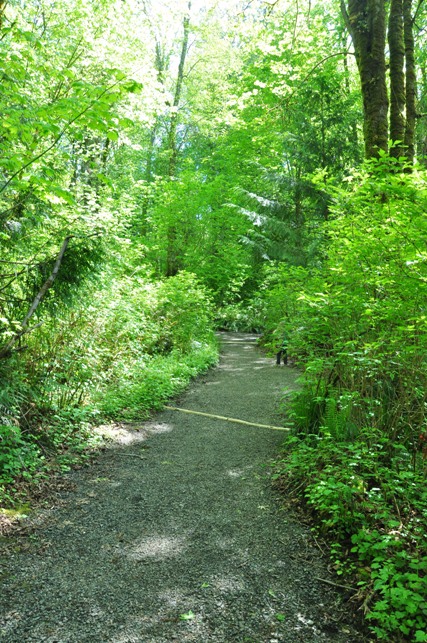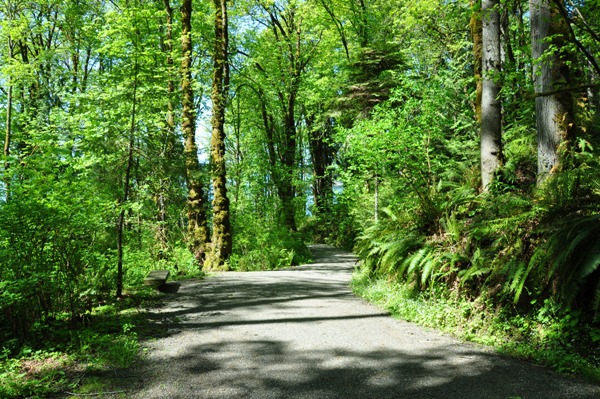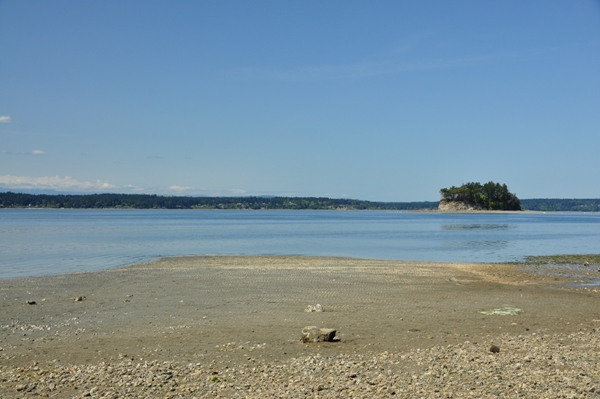 Entrance Sign
State park map above, location map below
Kopachuck State Park beach with Cutts Island Marine State Park on left
Cutts Island
Trails
Interpretive walks
Trail to the beach
Kopachuck Beach
Roadwalk to the beach
Hiking trails
Picnic shelters