WillhiteWeb.com - Puget Sound Parks
Jones Park - City of Renton
Jones Park is just a small park a bit over one acre in the urban area of downtown Renton. The main activity here is the kids play equipment. Other than that, there are some picnic tables and benches. Jones Park is located right on the Cedar River across from the popular Cedar River Trail. A bridge is located right next to the park and paved ramps work up to street level to take you over to the park if you have kids looking for a break from the trail.
Location & Directions:
98 Wells Ave. South at Cedar River
From I-405, take the Rainier Ave South exit, then turn right on S. Grady Way. Drive about a half mile, then take a left onto Wells Ave South (City Hall will be on your right and there is a left turn lane.) Continue about half a mile, past South 2nd Street. The park will be on your right just before you cross the Cedar River.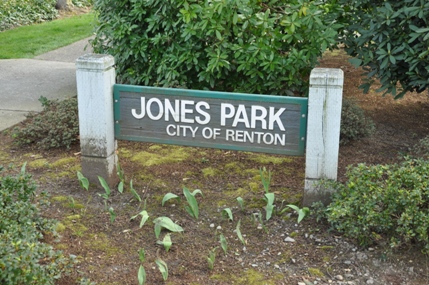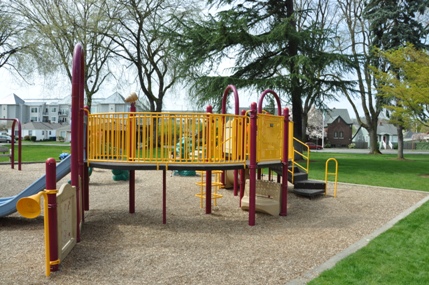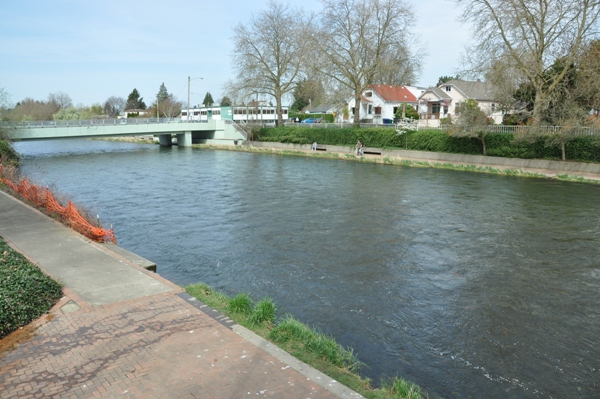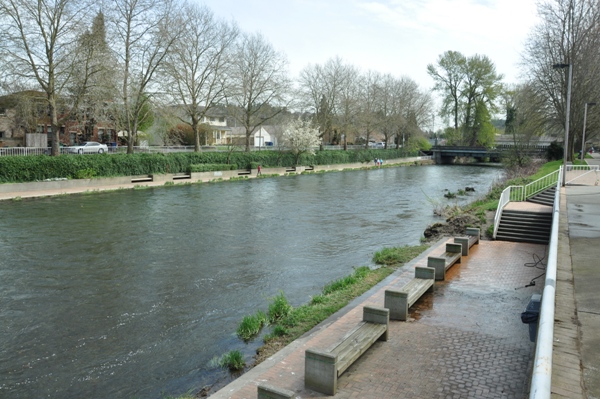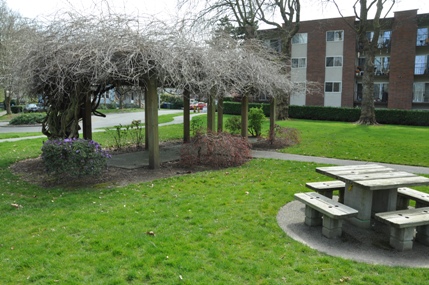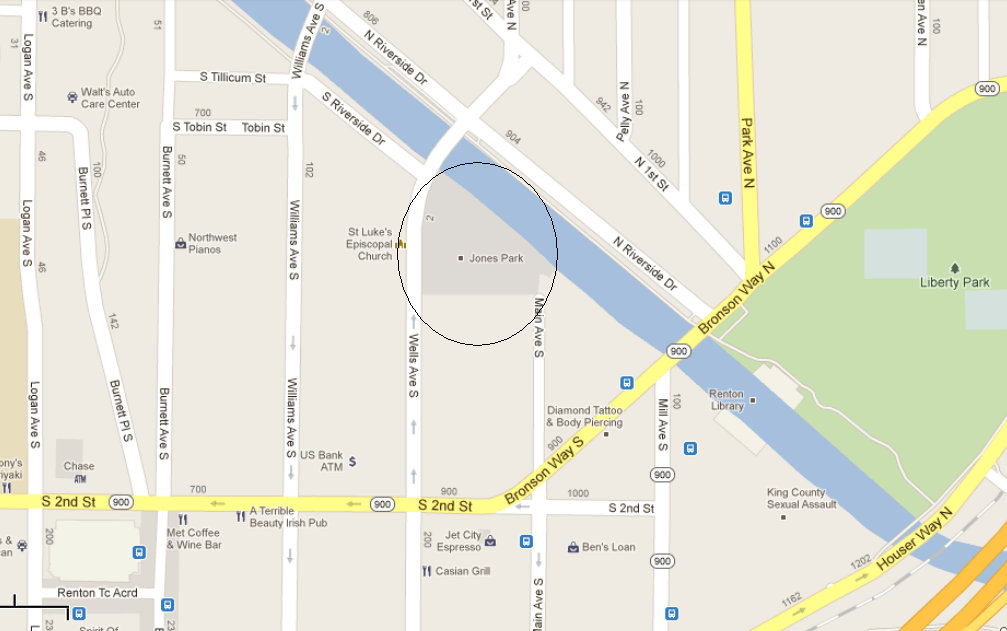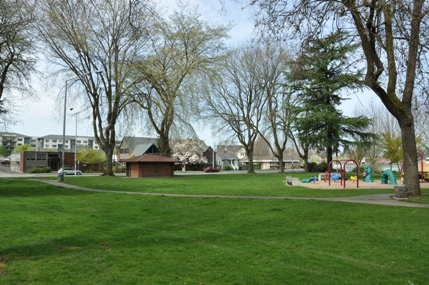 Jones Park
Cedar River
Cedar River
Jones Park kids area
Jones Park
Jones Park