WillhiteWeb.com - Puget Sound Parks
Dumas Bay Centre Park - Federal Way
It is a bit confusing, this location is just east of Dumas Bay Park. The Dumas Bay Centre is a conference center owned by the City of Federal Way. The grounds around the centre are open to the public, a park like setting yet not really advertised as such. There is beach access as well although other nearby places like Dumas Bay Park or Dash Point State Park are probably better choices. The conference and reception center offers meeting and banquet rooms with views of Puget Sound and the Olympic Mountains. They even offer 67 bedrooms and on-site catering. Outside, the grounds are decorated with an old-fashioned wooden gazebo, unique pine trees, flowering gardens and manicured lawns. A nice stair-trail takes you down to the beach. Although the grounds are open to the public, if a formal event was going on outside while you were visiting, it might be strange to be walking around someone's wedding reception!
Location & Directions:
3200 SW Dash Point Road, Federal Way, WA 98023 T: 253-835-2000
Take Exit #143 (South 320th St.). Head west on 320th St. for approximately 4 miles until it ends at a three-way stop. Take a right onto 47th Avenue and continue until it ends. Take a right at the stop sign onto Dash Point Road (WA State 509). Dumas Bay Centre is 1 mile on the left side of the road.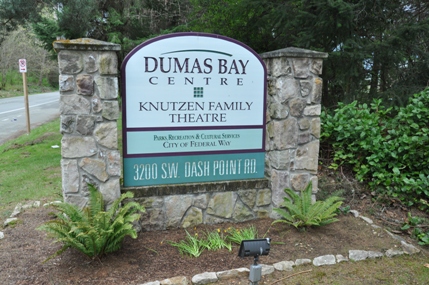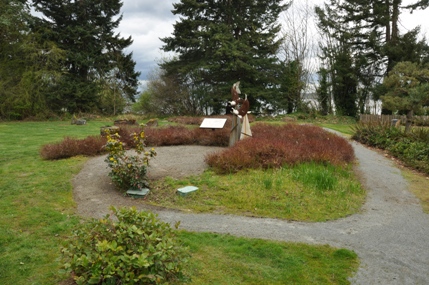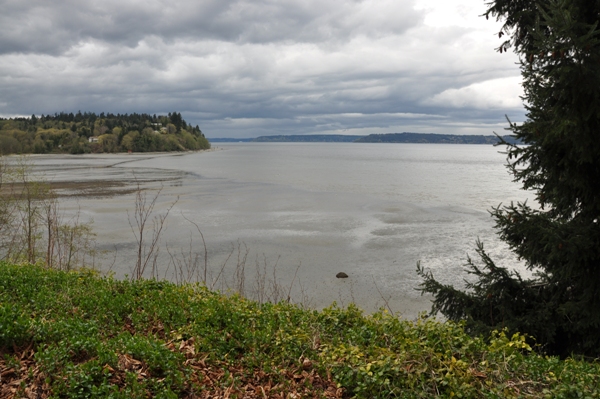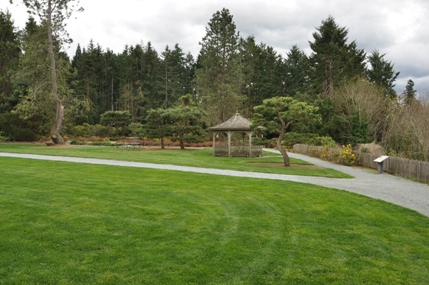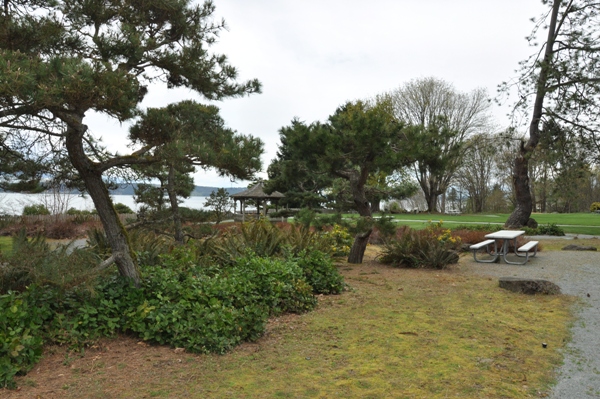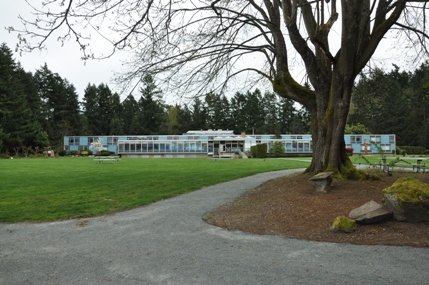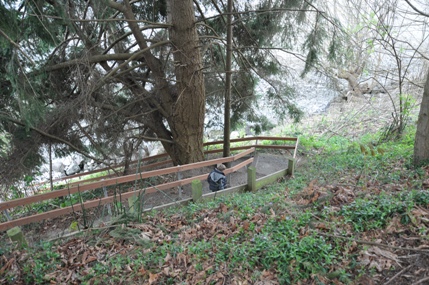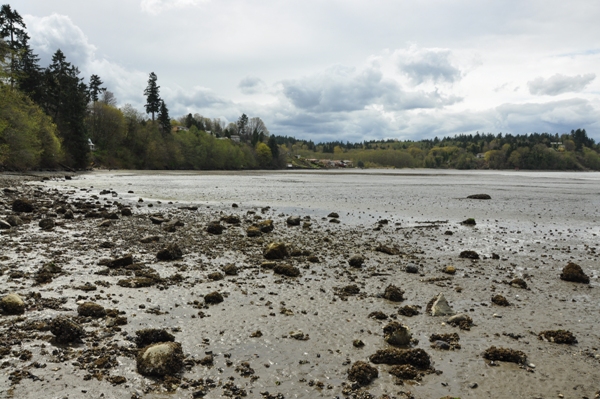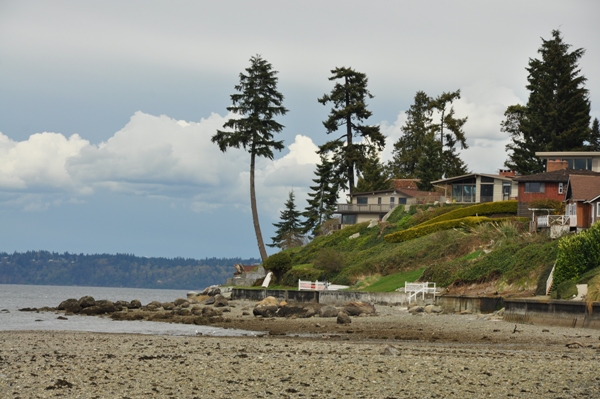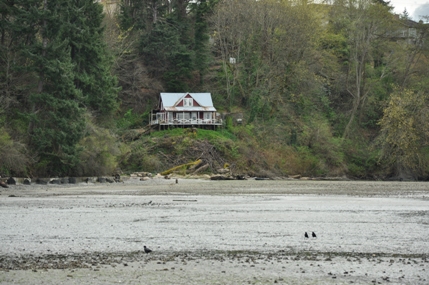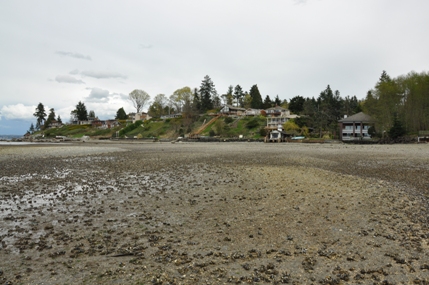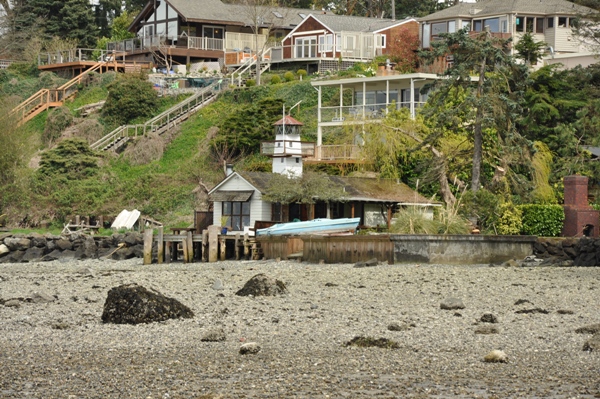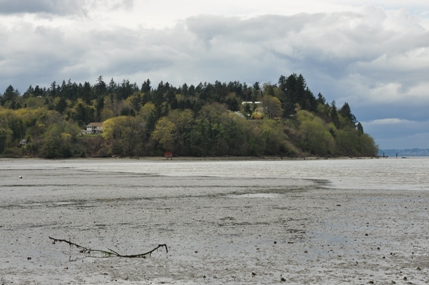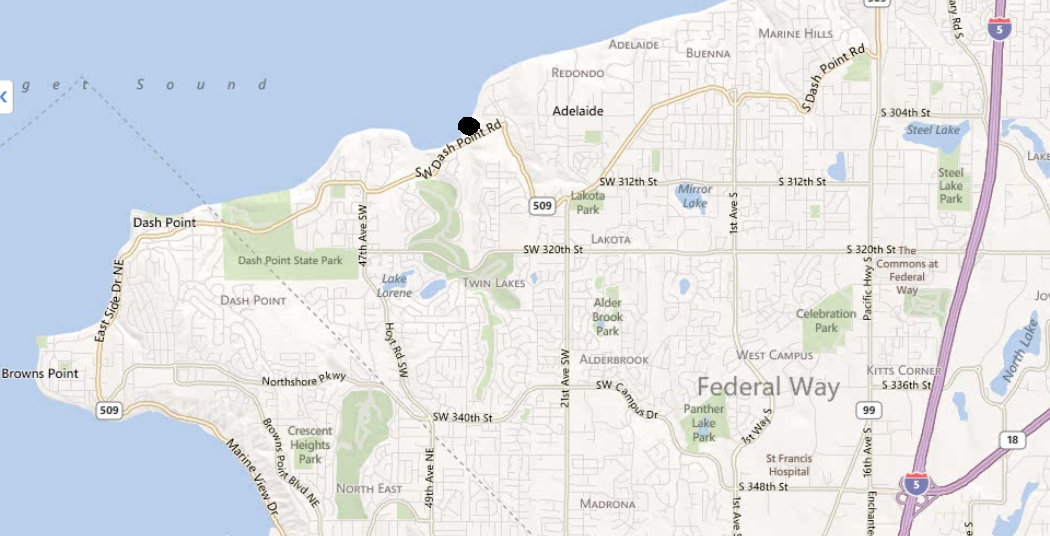 Washington Palm Tree
Gardens
Dumas Bay Centre
Sign off Dash Point Road
Gazebo and lawns
Gardens
Dumas Bay overlook
Trail down to the beach
Home in Dumas Bay
Dumas Bay with the tide out
Dumas Bay
Dumas Bay
Home on the water with a lighthouse top