The Squak Mountain Trails are in one of the three Issaquah Alps regions. They are located in the middle, between the Cougar Mountain Trails and the Tiger Mountain Trails. As with all these areas, they are popular with hiking, being so close to the Seattle area. Squak is the only State Park of the three. Squak has three high points, the highest having microwave towers but still no view. Most visit the mountain for exercise and a peaceful retreat away from town.
WillhiteWeb.com - Issaquah Alps
Squak Mountain State Park
Distance: 3.3 miles on the trail
Summit Elevation: 2,024 feet
Elevation Gain: 1,600 feet
Access: Paved
Access:
From Front Street in Issaquah, go south on Front Street for several miles which becomes the Issaquah Hobart Road. Turn right on SE May Valley Road. The trailhead will be on your right hand side and will be very well marked.
Squak Road Route:
If you are in a hurry, the quickest route up is the Squak Mountain Road which starts at the Squak Mountain State Park Trailhead. Of course, there are trail routes as well.
Squak Mountain Trail:
If you want a trail, follow the signed Squak Mountain Trail out of the parking lot. Most of the signs beyond will show "Central Peak" for the direction you want to go. Still, a map might be handy. Near the summit, this route passes the Bullitt Fireplace. It comes from the Bullitt family who donated the original 600-acre piece of land that encompassed the upper portion of the mountain with the stipulation that it be preserved as a natural area.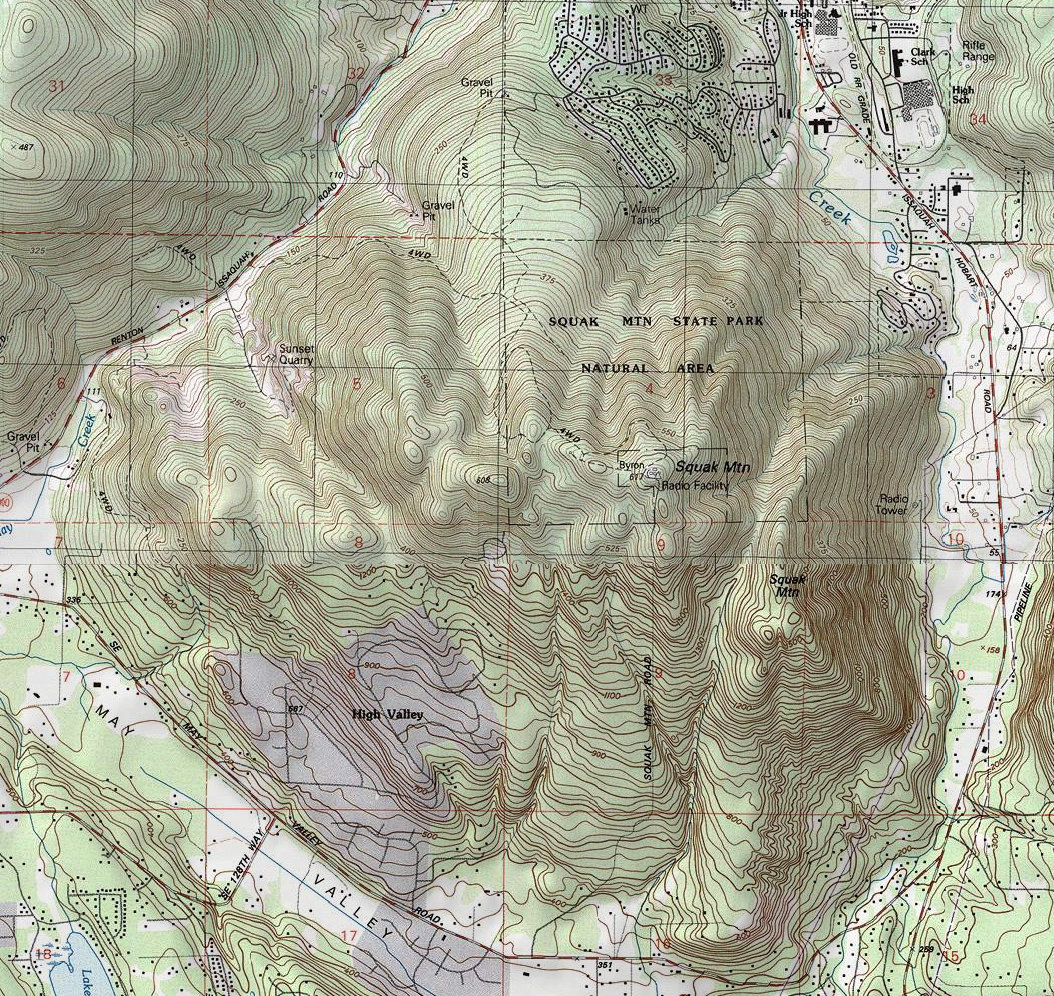 The view from Squak Mountain in 2002 with downtown Seattle in view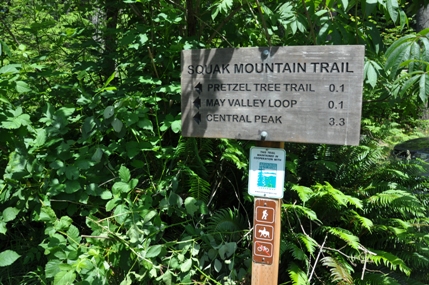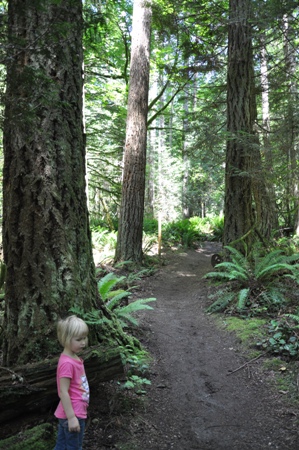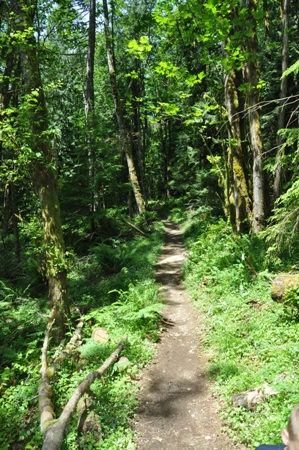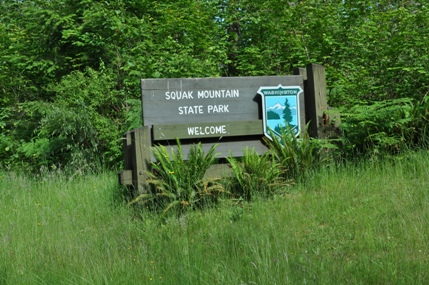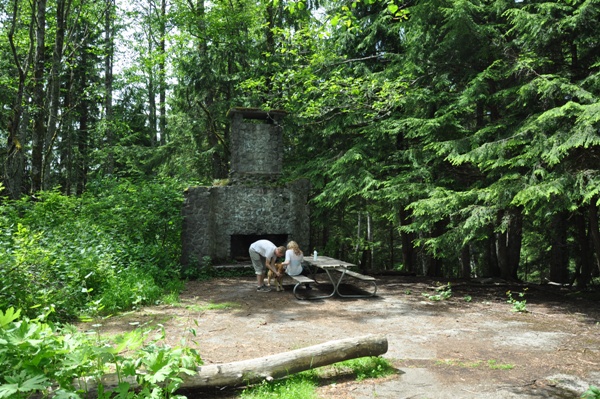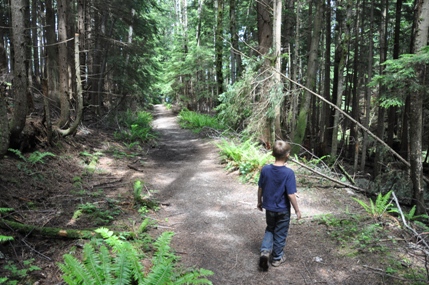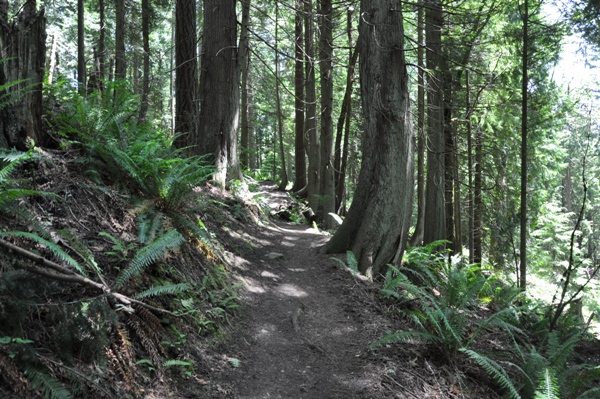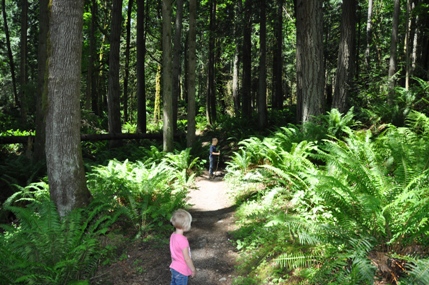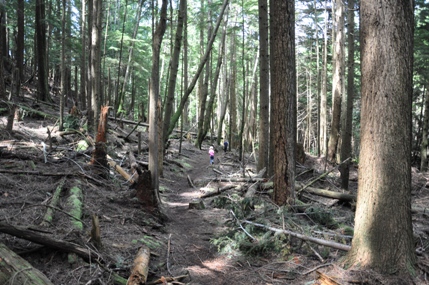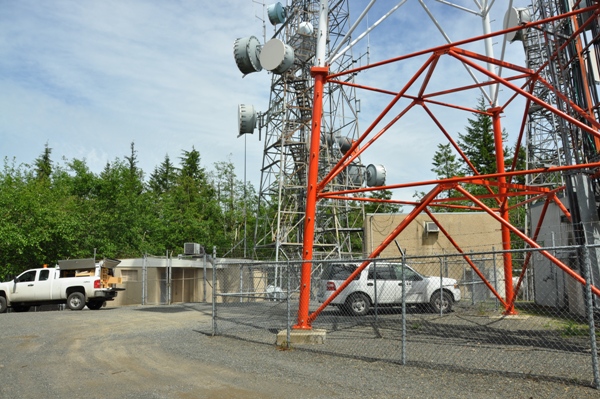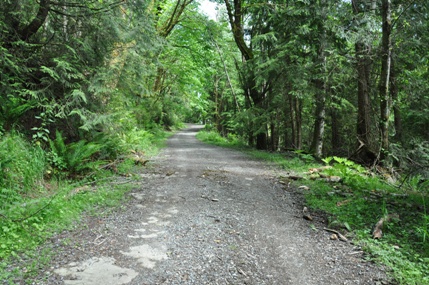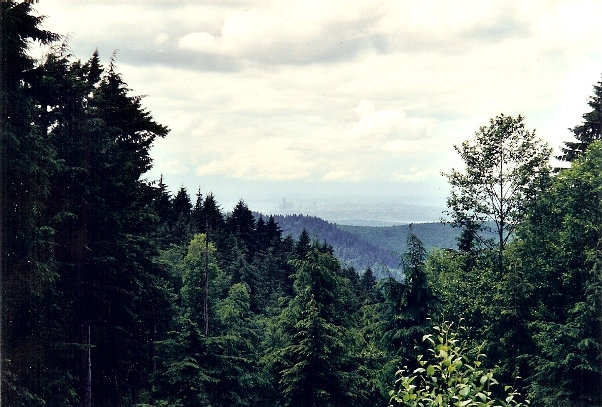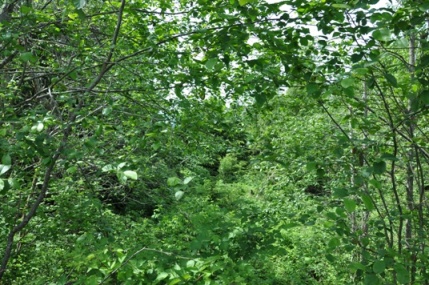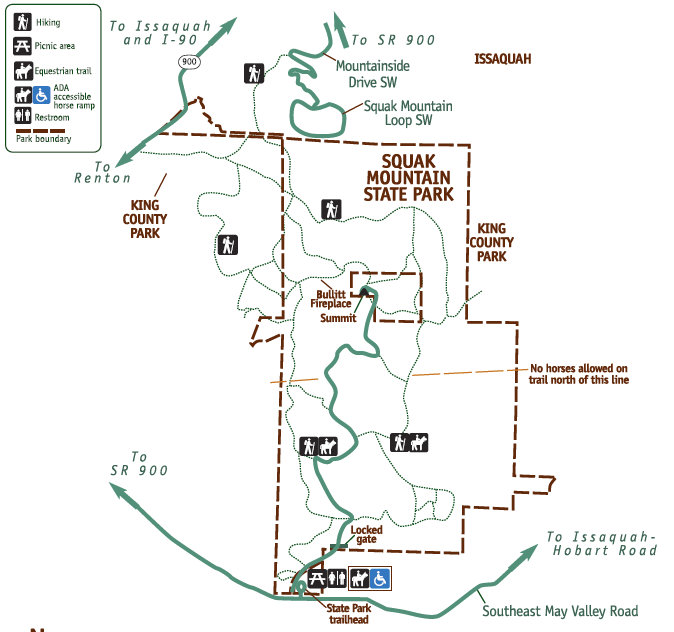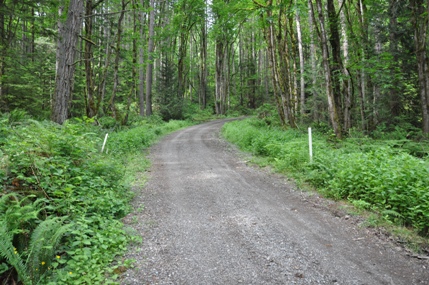 The same view spot in 2012 from Squak Mountain
Communication towers on the summit
Road to the summit
Road to the summit
Bullitt Fireplace
Squak Mountain Trail
Squak Mountain Trail
Squak Mountain Trail
Squak Mountain Trail
Squak Mountain Trail
Bullitt FireplaceTrail
Trailhead
Trailhead Sign
Entrance to Squak Mountain State Park